Airbnb poised to help drive New Zealand tourism recovery: Oxford Economics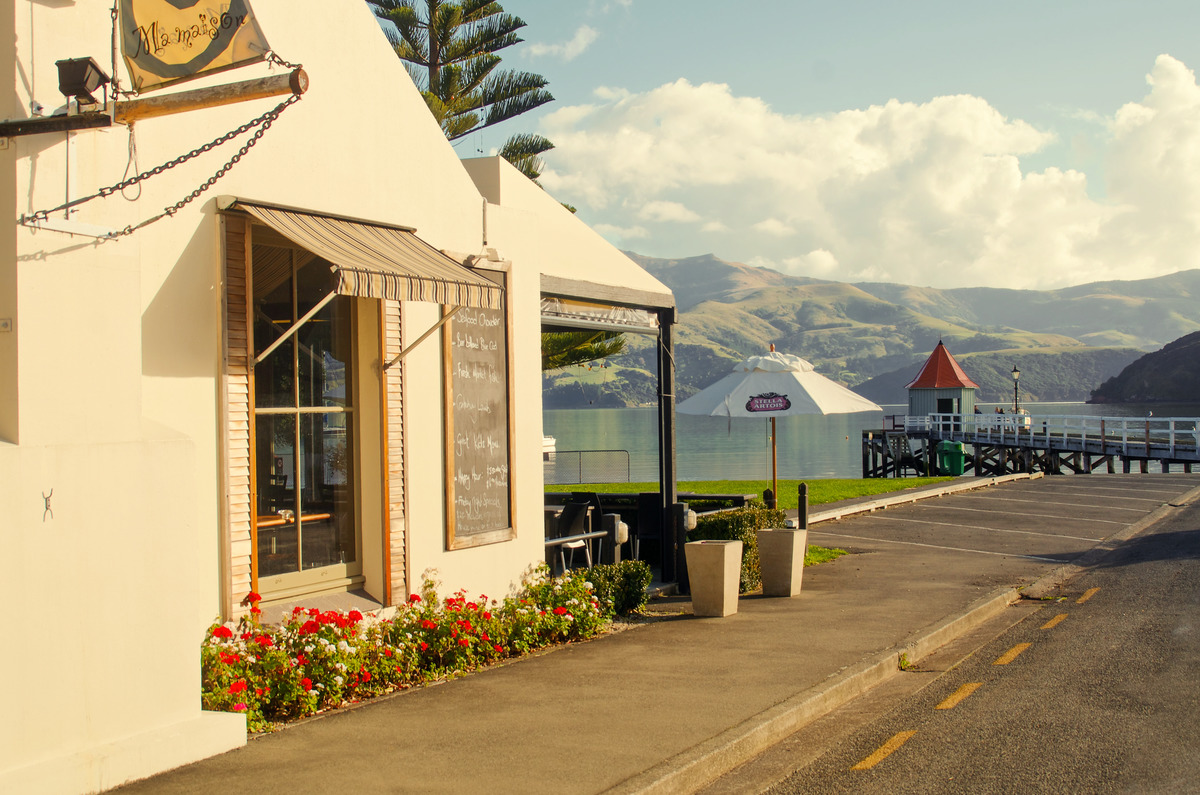 New research from Oxford Economics demonstrates how Airbnb is "well positioned to help accelerate the recovery of the tourism sector" and play a critical role in economic recovery and jobs growth in Aotearoa.
The figures revealed by the landmark report – which include the fact more than 26,000 Kiwi jobs were supported by Airbnb in 2019 alone – could be further boosted in future through a proposed national regulatory toolkit for short-term rental.
Earlier this year, Airbnb released an innovative framework for a national approach to regulating the short-term rental accommodation (STRA) industry, with key elements including an industry-wide 'three strikes' Code of Conduct, a sliding scale of regulation for various types of use, and a national data-sharing framework, among others.
Oxford Economics' new report explores the total economic impact of Airbnb in Aotearoa. Commissioned by Airbnb, the report found Airbnb was now a valuable pillar of New Zealand's tourism industry, contributing $2.7 billion to Gross Domestic Product and supporting 26,300 Kiwi jobs in just 2019. The total jobs supported by Airbnb in 2019 represents some $1.1 billion in wages paid last year.
The report also highlighted the powerful multiplier effect Airbnb guest spending has within local communities. In 2019, Airbnb guests spent a total of $2.5 billion in New Zealand, representing 5.7% of the country's total tourism spending that year.
The Oxford Economic report also details the colossal contribution made by Kiwi Airbnb guests to domestic tourism across the nation. In 2019, domestic Airbnb guest spending totalled $828 million.
James Lambert, Oxford Economics' Director of Economic Consulting in Asia, said: "Airbnb is well placed to play an important role in bringing tourists, and their spending, back to destination economies.
"Airbnb could play an important role in supporting the earlier recovery of domestic travel by helping households, particularly those who seek to substitute an international trip with a domestic one, discover new areas in their own country to visit.
"Specifically, Airbnb can inspire domestic travel in areas outside tourist hotspot locations by offering unique listings and experiences across regional markets."
Mr Lambert said Airbnb's characteristics of "resilience, flexibility and affordability" meant that it is "well positioned to help accelerate the recovery of the tourism sector".
"In this new environment, Airbnb may be able to play an important role in providing accommodation solutions to under-supplied or otherwise dislocated markets," Mr Lambert said.
Derek Nolan, Airbnb's Head of Public Policy for New Zealand and Australia, said: "Airbnb hosts right across New Zealand are working hard to help rebuild tourism in their communities. The data presented by Oxford Economics' report paints a clearer picture of just how our community contributes to New Zealand's economy, which helps better inform our efforts to drive jobs growth throughout the nation.
"Aotearoa's future remains bright and we're very eager to work together with the New Zealand to see how we can best play a role in economic recovery. The Airbnb community – including both hosts and guests – stand ready to do our part to help get Kiwi businesses back on their feet and ensure jobs continue to grow into the future.
"As part of our commitment to making a positive contribution to the entire Kiwi community, we earlier this year released our national regulatory toolkit to help provide a framework for implementing best-practice, 21st-century STRA rules. We believe these proposed regulations will not only secure the future of sustainable tourism and the jobs it provides in New Zealand, but address the needs of hosts, guests and the broader community.
"Importantly, they will allow local hosts throughout the nation to more effectively drive tourism recovery in their communities for the benefit of all Kiwis."
While 2020 has been a year characterised by disruption, the 2019 Oxford Economics report data helps paint a long-term picture of the role short-term rental accommodation plays in job creation.
Key highlights from the report include:
Airbnb is found to have supported a total of 26,300 jobs in New Zealand in 2019.
The total jobs supported by Airbnb in 2019 represents some $1.1 billion in wages paid last year.
Airbnb guests spent $2.5 billion in Aotearoa in 2019.
Spending by Kiwi domestic Airbnb guests totalled $828 million in 2019.
It is estimated that Airbnb supported a total contribution of $2.7 billion to New Zealand's GDP in 2019, equivalent to 0.9% of the country's total GDP.
In 2019, Airbnb was responsible for 6.4% of the contribution the tourism industry made to GDP.
Oxford Economics notes that since their independent study "captures the growing economic impact of Airbnb over the recent historical period 2015 to 2019, it is indicative of longer term trends".
About Oxford Economics
Oxford Economics was founded in 1981 as a commercial venture with Oxford University's business college to provide economic forecasting and modelling to UK companies and financial institutions expanding abroad. Since then it has become one of the world's foremost independent global advisory firms.
About Airbnb
Airbnb is one of the world's largest marketplaces for unique, authentic places to stay and things to do, offering over 7 million accommodations and 40,000 handcrafted activities, all powered by local hosts. An economic empowerment engine, Airbnb has helped millions of hospitality entrepreneurs monetize their spaces and their passions while keeping the financial benefits of tourism in their own communities. With more than half a billion guest arrivals to date, and accessible in 62 languages across 220+ countries and regions, Airbnb promotes people-to-people connection, community and trust around the world.