Data reveals demand for long term stays in Australia
Key Takeaways
Long term stays in Australia have grown by more than a quarter for the first three months of 2022 year-over-year when compared with Q1 2021
Inbound guest searches to Australia by overseas visitors have more than doubled in Q1 2022 when compared to the same period in 2021
Globally, nearly half of nights booked from July to December 2021 were for stays of a week or longer - One in five nights booked were for stays of a month or longer
Queensland is one of 20 destinations globally to partner with Airbnb to promote remote working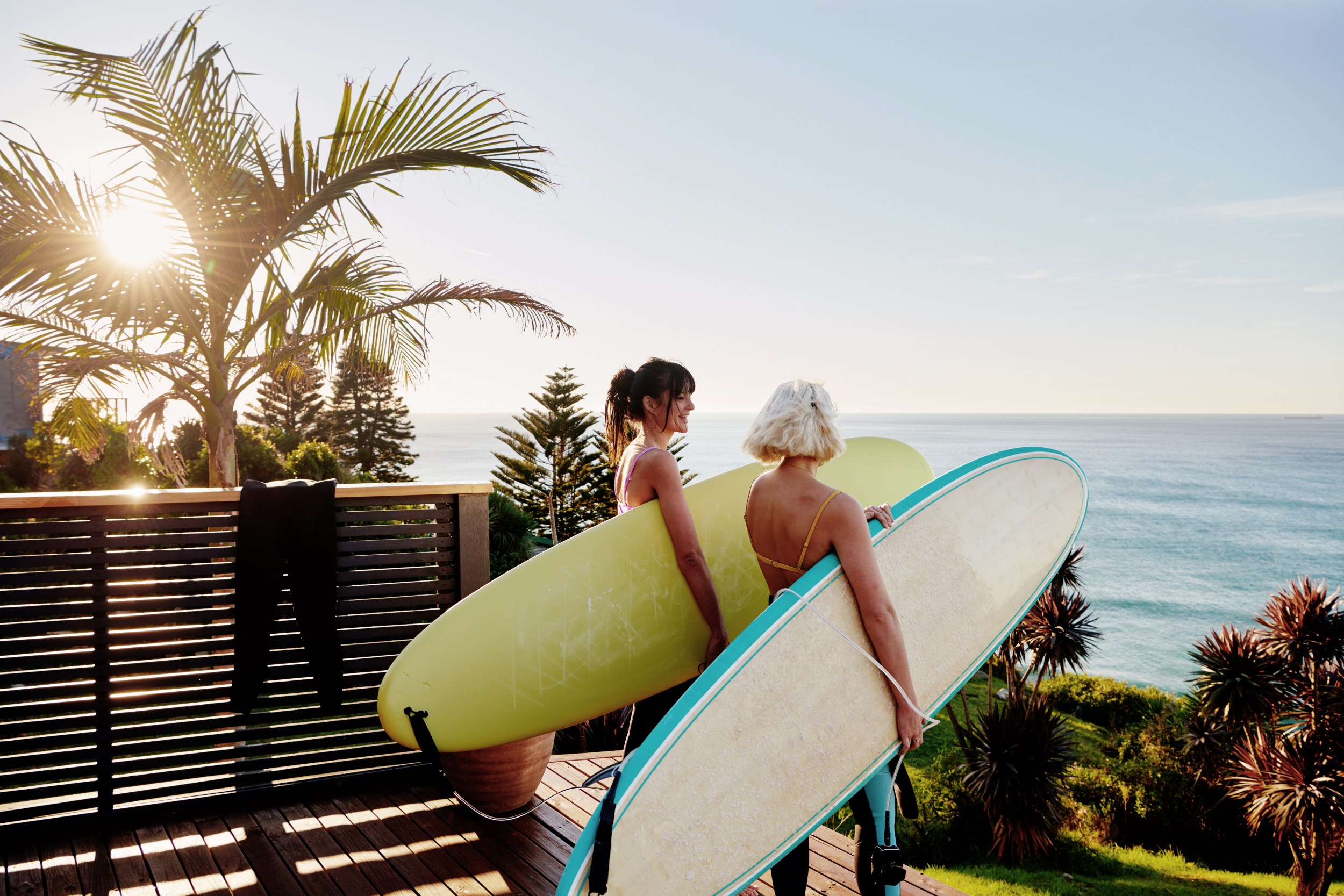 Key Takeaways
Long term stays in Australia have grown by more than a quarter for the first three months of 2022 year-over-year when compared with Q1 2021
Inbound guest searches to Australia by overseas visitors have more than doubled in Q1 2022 when compared to the same period in 2021
Globally, nearly half of nights booked from July to December 2021 were for stays of a week or longer - One in five nights booked were for stays of a month or longer
Queensland is one of 20 destinations globally to partner with Airbnb to promote remote working
Visitors looking to combine travel and work Down Under
Long term stays in Australia have grown by more than a quarter for the first 3 months of 2022 compared with the same period in 2021, as overseas travellers show a big appetite for Australia's world-class offering.
Guests from the UK are the travellers most interested in visiting Australia, with the US following close behind and Singapore rounding out the top three. With expats likely driving a large portion of the demand with a desire to reconnect with family and friends who are based in Australia, it is encouraging to see that Australia remains a popular destination for inbound tourists and those choosing to live and work anywhere.
Globally, nearly half of nights booked on Airbnb from July to December 2021 were for stays of a week or longer, with one in five nights booked being for stays of a month or longer. Earlier this year, we launched our Live and Work Anywhere initiative to identify some of the most remote worker-friendly destinations in the world, with Queensland being identified as one of top 20 destinations globally. Airbnb is focused on supporting efforts by governments and Destination Marketing Organisations (DMOs) to revive tourism and provide economic support to communities after two-plus years of travel restrictions.
New Zealand and Canada completed the list of the top five countries with the most searches for Aussie listings on Airbnb for inbound travel, with Sydney ranking as the most popular destination for international visitors. Likewise, Sydney and national capital cities are the most desired location for long term stays with 1 bedroom listings being the most in demand.
After the international borders were reopened in February, we saw great interest from overseas travellers to visit Australia's island shores. In fact, inbound guest searches grew by more than 110 percent this year compared to 2021, even while the travel options globally continued to expand.

As tourism recovers and the travel revolution continues to unfold, we're seeing more guests choosing to live and travel in new and different ways. More people are also opting to Host to offset the cost of living or to cover the cost of their own holidays, while those who have the flexibility to work remotely are choosing to combine work with travel to explore Australia on a longer term basis. 

Remote work has untethered many people from the need to be in an office every day. As a result, people are spreading out to thousands of towns and cities, staying for weeks, months, or even entire seasons at a time. That's also great news for communities that lay off the beaten track and are looking to diversify their local economies."For the first time ever, millions of people can now live anywhere and this is happening on Airbnb. In fact, in the past year alone, Airbnb guests stayed in about 100,000 towns and cities around the world, with nearly 175,000 of them booking stays for three months or longer. This new world of remote working not only offers great choices for travellers, but we are also delighted that we can continue to assist Hosts to earn an income stream when the cost of living globally continues to rise.

Susan Wheeldon, Airbnb Country Manager for Australia and New Zealand.