Agatha Ruiz de la Prada hosts a beautiful Madrid apartment on Airbnb
Key Takeaways
Fashion, design, art and colour lovers, will have the unique opportunity to spend two nights in a completely and exclusively designed for the occasion by the most outstanding designer in Spain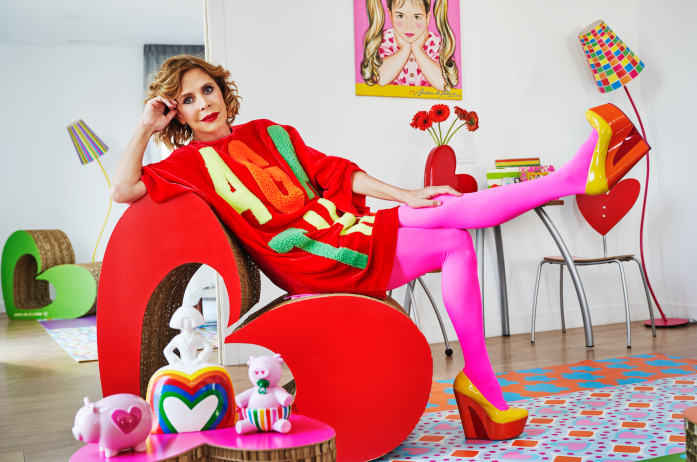 Key Takeaways
Fashion, design, art and colour lovers, will have the unique opportunity to spend two nights in a completely and exclusively designed for the occasion by the most outstanding designer in Spain
Colour queen is here! Agatha Ruiz de la Prada, iconic Spanish designer, agathize everything she touches, and she did it again. This season, the colour queen is becoming an Airbnb host and opening the doors of a stunning space in Madrid where her multicoloured universe stands out and her unmistakable personality is in every corner. 
Colour-therapy and vibrant tones distinguish the style and personality of Agatha Ruiz de la Prada. Her personal residence, which has been featured in countless international design magazines, is a faithful reflection of her own world, and now that Agatha becomes a host on the platform, those who book this unique experience will enjoy exclusive access to a slice of her life, as this listing will feature objects from her own and private collection of furnitures that even are found on her home. 
Fashion, art and design lovers who book this two-night stay* will experience unique moments in the "heart corner" and relax after a long journey visiting Madrid's streets on the chill-out rooftop overlooking the city skyline. The day will end by sleeping immersed in colourful hearts. In addition, guests will have exclusive access to some of the brand's outfits, in which they can parade as if they were on a real fashion runway.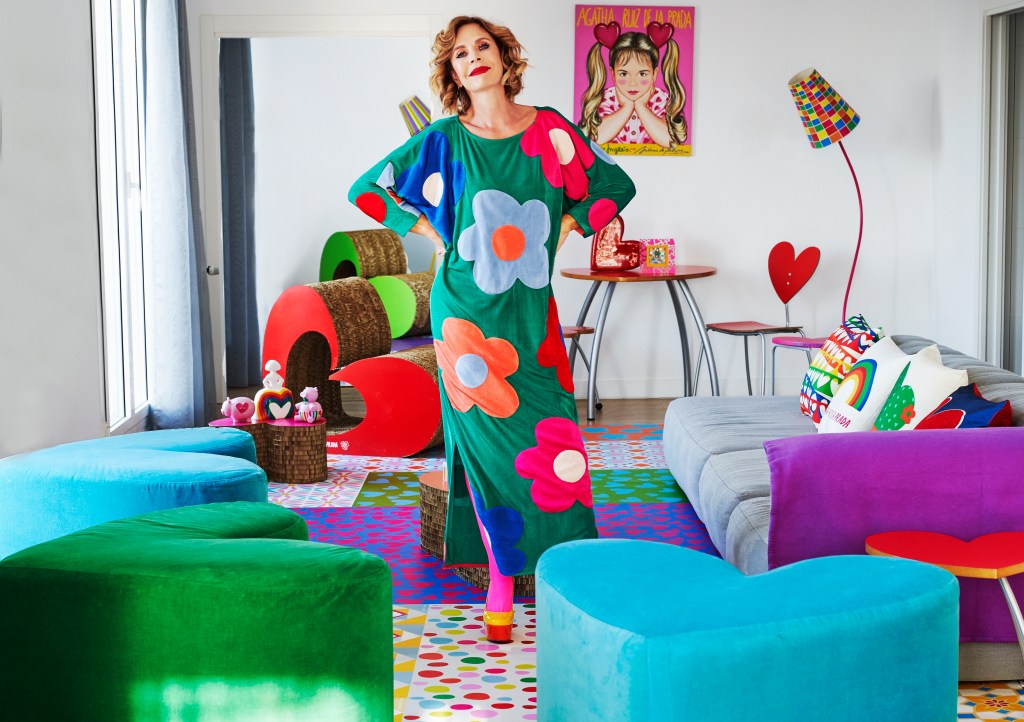 "Madrid was the city where I started working during the fiery years of La Movida Madrileña, when we all wanted to become famous and take over the world. Yet Madrid, such a special city adopted by so many visitors, is still full of Spain's creative whispers, its impulses towards culture, internationalism and beyond, and a city of dreamers. I hope that those who enjoy this agathized experience can feel the same vibe as I do!"

Agatha Ruiz de la Prada
"After the travel restrictions, more than ever people are willing to celebrate life. We are very excited that Agatha Ruiz de la Prada, newly appointed as an Airbnb host, has designed a space that has the dose of optimism we need. Madrid is a welcoming city that attracts quality tourism, which comes to be inspired by its design, innovation and absolute leadership in gastronomy and culture. Airbnb wants this partnership to show that vitality, dynamism and leadership hand in hand with Agatha Ruiz de la Prada,"

Mónica Casañas, General Manager of Airbnb Marketing Services S.L.
This unique two-night stay includes:
A virtual greeting from Agatha Ruiz de la Prada, host and designer of the colourful listing, decorated with furniture and accessories from her personal collection. 
A private shopping session (discount included!) in one of her stores with the advice and guidance of a personal shopper of the brand.
The opportunity to taste a special menu in one of the designer's favorite restaurants in Madrid: El Qüenco de Pepa. A gastronomic temple of local products run by chef Pepa Muñoz with dedication, simplicity and sensitivity to tradicional.
Exclusive recommendations to visit Agatha's favorite spots in Madrid to support local businesses and recovery of tourism.
The booking will be available on airbnb.com/agatha at 15:00 GMT on 30th November, for a two-night stay from the 6-8th December, 2021. A group of two guests will have the opportunity to request to book this stay for 40€* per night (plus taxes and fees), a symbolic price to commemorate the 40th anniversary of the Agatha Ruiz de la Prada brand, icon of the most dreamy and disruptive Spain.
Guests interested in booking the stay should note that the house rules are in strict adherence to local COVID-19 measures, and those applying must currently live together to minimise the risk of contagion. Guests can rest assured that the house will be cleaned according to the 5-step enhanced cleaning process. 
Discover the new Airbnb cards and surprise your loved ones with a unique experience
For all those fashion, art and design lovers who can't enjoy this agathized stay, people will be able to surprise their love ones with thousands of experiences and unique stays by using the new Gift Cards, among which they will surely find something that perfectly fits them. They are now available on Airbnb's official website and in selected physical stores** across the country. 
Do you want to become a host like Agatha?
These past years have been difficult for many, which is why people are joining the hosting community on Airbnb for the first time. In fact, a study released by Airbnb shows that new hosts with just one listing on the platform earned more than $1.2 billion globally on Airbnb.
Potential hosts can learn more about how much they could earn by sharing their space on Airbnb through the What's My Place Worth tool. The interactive tool calculates an estimated profit based on location, accommodation type, and also uses data from past Airbnb bookings. For more information, visit: airbnb.co.uk/host
*The unique stay of two nights is not a contest, the first booking request that is received and meets the above mentioned requirements will be chosen. The price of this stay will have a symbolic value of 40€ per night in reference to the 40th anniversary of the firm Ágatha Ruiz de la Prada (plus taxes and fees).
**Subject to store availability.
More information about gift cards here
***Agatha Ruiz de la Prada will donate the benefits of this stay to a charity of her choice.
---
This press release promotes safe and responsible travel. Travellers must observe the regulations in force as appropriate for each community.