Airbnb has joined forces with the Natural History Museum in London to offer guests of the popular 'Dino Snores for Kids' sleepovers a chance to stay at an exclusive new Airbnb Base Camp.
As a guest of Airbnb, you will sleep beside a giant sequoia that is over 1,300 years old, overlooking the Museum's brand-new star specimen: a 25.2 metre real blue whale skeleton that is suspended from the ceiling and plunges through the heart of the newly reimagined Hintze Hall. Inspiring a future generation of explorers, 'Dino Snores for Kids' is a special sleepover, giving children aged 7 to 11 the chance to explore the Museum after dark while taking part in fun and educational activities.
Upon booking a place at Dino Snores for Kids, the Museum will give guests the opportunity to win one of the 20 exclusive spots at the Airbnb Base Camp. The lucky winners will get to sleep in a specially designed camp area on the balcony of Hintze Hall at the Natural History Museum.
The Airbnb guests will be met by their very own explorer host, before enjoying a wide range of fun activities over the course of the night, which have previously included torch-lit trails, Dino-design t-shirt making and science shows.
"We're always looking for new ways to bring families together and give them the opportunity for magical and memorable travel experiences. We are delighted to welcome budding explorers to the Airbnb Base Camp and hope they have a whale of a time!"

James McClure, Airbnb general manager for UK and Ireland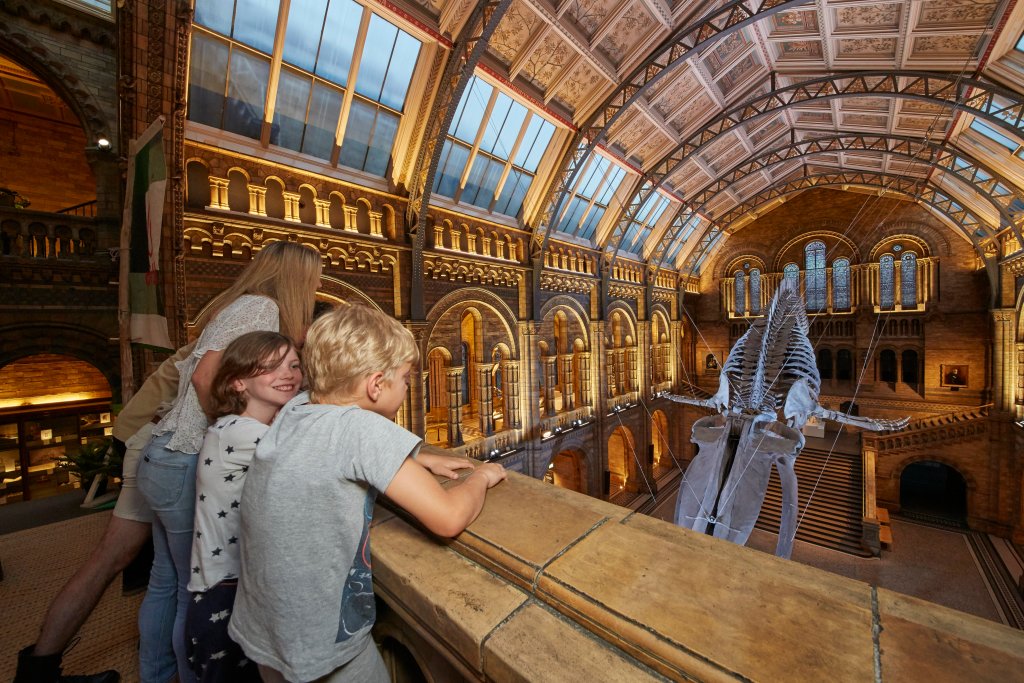 "Dino Snores for Kids is one of the Museum's most popular ticketed events. It's an awe-inspiring, action-packed night and not for the faint hearted. We are delighted to be partnering with Airbnb and look forward to working together to create unique and memorable experiences and to inspire the next generation of explorers, to learn about, love and look after our planet."

Becky Ettinger, Head of Corporate Partnerships at the Natural History Museum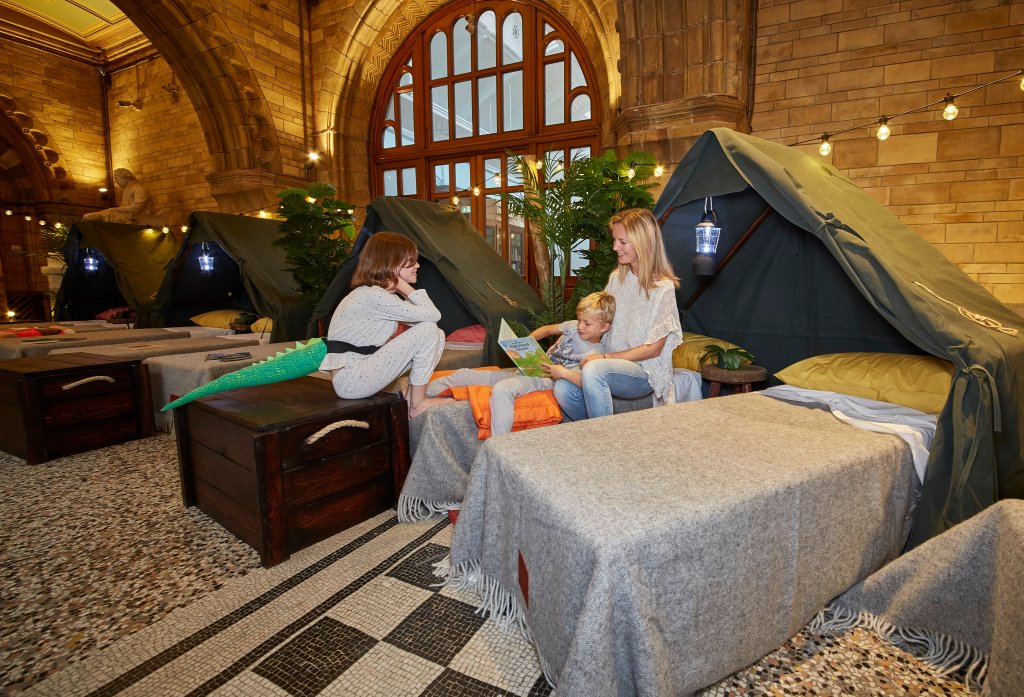 About the Airbnb and Natural History Museum 'Dino Snores for Kids' Sleepover
Tickets:
Adult: £60, Child: £60, and Member: £54.
There is no additional fee for those attending who get to experience the Airbnb Base Camp.
http://www.nhm.ac.uk/events/dino-snores-for-kids.html
Dates:
9th September, 7th October, 14th October, 18th November, 20th January
Requirements:
Children who attend Dino Snores for Kids must be between the ages of 7 and 11.
Each child must be accompanied by an adult, and the required ratio for adults to children is, as set by the Museum is:
for 1 child, 1 adult required
for 2-4 children, 2 adults required
for 5-12 children, 3 adults required
for 13-20 children, 4 adults required
for 21-28 children, 5 adults required
for 29-36 children, 6 adults required