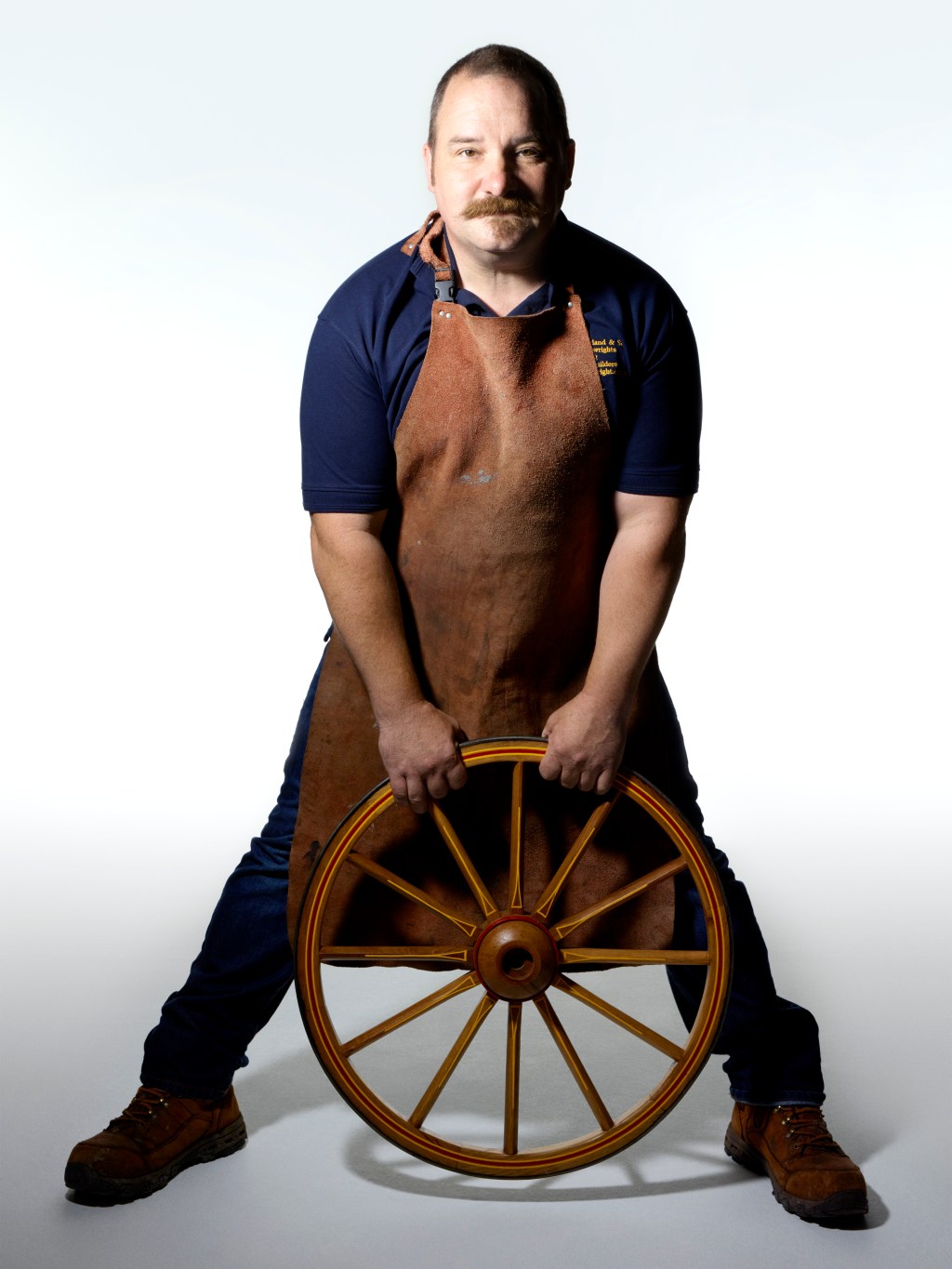 "I hope that this Experience will inspire guests to use their hands more and start making things that they didn't think they could."
As a Master Wheelwright, Greg builds and repairs wooden wheels. The craft has been in Greg's family since 1331 so his career seemed predestined. After a short stint in the army he joined the family business, "my dad trained me, wheelwrighting goes back about 17 generations in our family" he says and today, he holds a Royal Warrant Grantee and makes the carriages for the British royal family.
Based in Devon, a county in the south of England famed for its sandy beaches, fossil cliffs and medieval towns, Greg is opening up his workshop to visitors to share his craft, allowing guests to "play a part in making something historical", he says, while having the opportunity to explore the cannons and horse drawn carriages scattered across the grounds.
It's really atmospheric here and it's like stepping back in time, the landscape and the workshop gives people a snapshot of how things were all those years ago – even the machinery dates back to 1850. We don't use power tools in the workshop, we'll be using our hands which is a rare thing for many people these days.
Despite working in a family business that is almost 700 years old, Greg is excited by the prospect of joining forces with a 21st century company, explaining that "being a host on Airbnb means that I can bring my little old craft right to the forefront of modern technology and share it with people who might not have otherwise known it existed."  
The Airbnb x Heritage Crafts Association workshops are available to book via this link: http://abnb.co/uk–craft
For all UK Experiences, click here. If you're interested in hosting an Experience, you can submit your idea here.
The Airbnb Press Room is aimed at journalists. All Experiences referenced on the Airbnb Press Room are intended purely to inspire and illustrate. Airbnb does not recommend or endorse specific Experiences on the Airbnb platform.
Composer : Theodore Elwell 'Climbing Ivy"