Homes 'fit for a king' ahead of the Coronation of Charles III
Key Takeaways
The regal-inspired list of homes across the UK includes a private gilded castle in Fife and a turreted Elizabethan gatehouse in Bridgnorth
Airbnb Categories such as 'Castles' or 'Historic Homes' enables guests to find their perfect, regal retreat
Airbnb is also offering a £100 travel coupon to new Hosts in London welcoming their first Airbnb guest during the king's Coronation in May 2023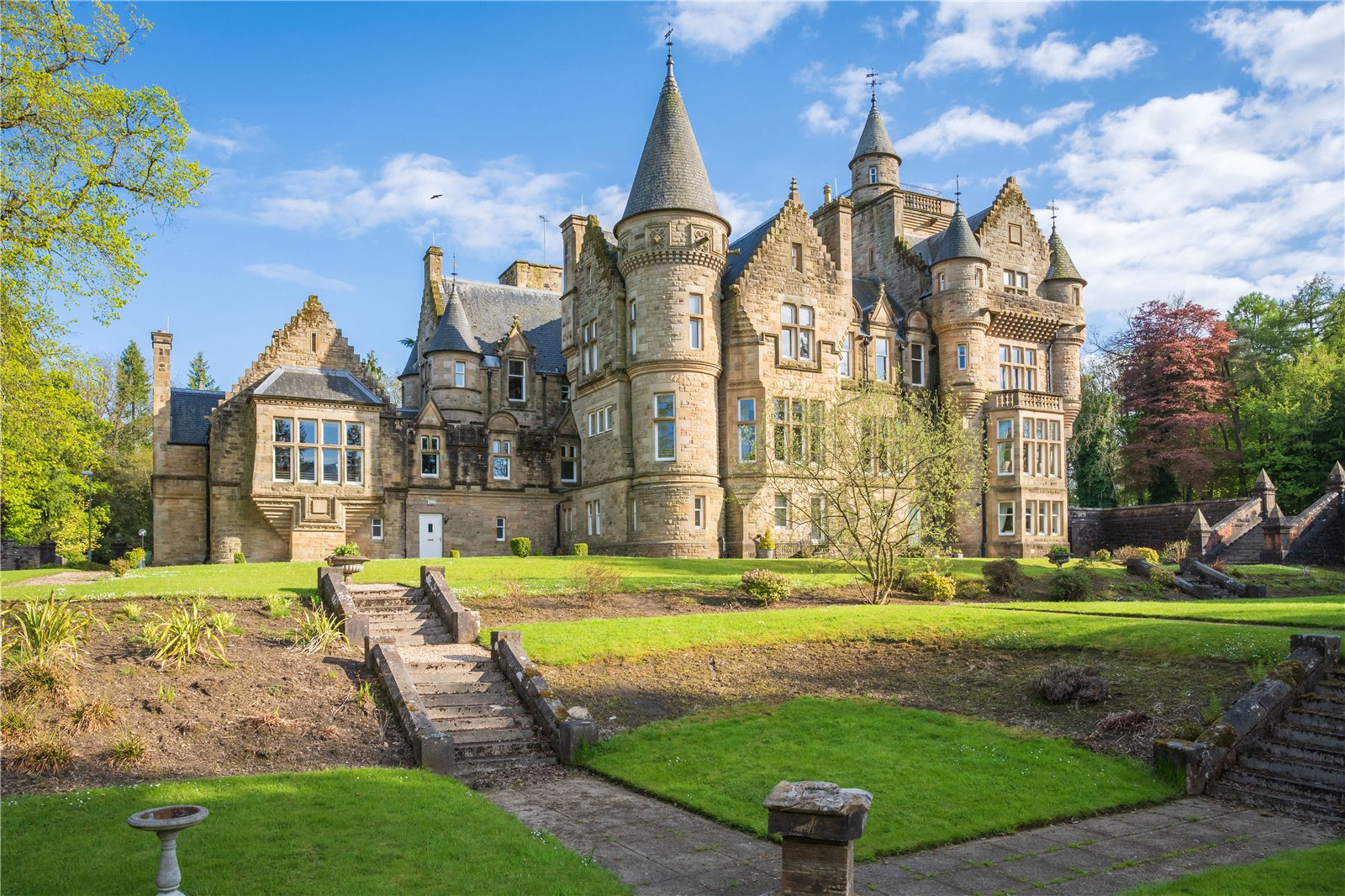 Key Takeaways
The regal-inspired list of homes across the UK includes a private gilded castle in Fife and a turreted Elizabethan gatehouse in Bridgnorth
Airbnb Categories such as 'Castles' or 'Historic Homes' enables guests to find their perfect, regal retreat
Airbnb is also offering a £100 travel coupon to new Hosts in London welcoming their first Airbnb guest during the king's Coronation in May 2023
With the king's Coronation just over a month away, Airbnb has revealed a list of homes 'fit for a king', featuring some of the UK's most opulent castles, mansions and manor houses enabling guests to live out their very own royal fantasies.
Guests can spend a long weekend exploring the fairytale tower of Kinnettles Castle in Fife, or unearthing the aristocratic roots of Bridgnorth's Elizabethan gatehouse.
All homes can be found below or in a wishlist here:
Whether you prefer a stunning castle or a tower steeped in history, Airbnb's 'Castles' and 'Historic Homes' categories make it easier for guests to filter stays to find their perfect regal abode.
Airbnb is also offering a £100 travel coupon to new Hosts welcoming their first Airbnb guest during the Coronation in May. The bonus scheme encourages locals across the UK to make the most of the increased demand for holiday accommodation, with Hosts set to earn up to over £7.1 million collectively, based on total Host earnings during last year's Platinum Jubilee celebrations. 
"The king's Coronation not only provides a unified moment in history for Brits, but also offers a boost to UK tourism as royal fans from across the globe head to the capital to enjoy the unique occasion. This May is the perfect chance for both guests and Hosts to come together and enjoy the royal festivities, whether that's indulging in a regal stay of their own or taking advantage of the £100 new Host bonus scheme and opening their home to a guest during the Coronation."

Amanda Cupples, General Manager for Northern Europe
Kinnettles Mansion; Fife, Scotland
16+ guests, £720 per night 
Dollarberg Castle; Clackmannanshire, Scotland
6 guests, £413 per night 
The Gatehouse at Upton Cressett; Bridgnorth, England
4 guests; £275 per night
Luxury Georgian country manor; Llangedwyn, Montgomeryshire, Wales
14 guests; £950 per night 
Image credit: @thebighouseonthehill
Enchanting Manor House Near Canterbury; Selling, England
12 guests, £680 per night
Image credit: JRM Morris
Spedlins Castle; Dumfries and Galloway, Scotland
14 guests, £950 per night
Image credit: Rob Grange
Balvaird Wing at Scone Palace; Perth, Scotland
6 guests, £500 per night
Superior Double Four Poster Room; Kirkby Stephen, Cumbria, England
2 guests, £180 per night
Historic Craster Tower; Alnwick, Northumberland, England
8 guests, £265 per night
Victorian Mansion with Majestic Grounds; Balderstone, Lancashire, England
16+ guests, £2,000 per night 
The Lothian Wing, Ferniehirst Castle; Oxnam, Scotland
6 guests, £248 per night
Fenton Tower; North Berwick, East Lothian, England
4 guests, £2,250 per night 
To learn more about how to become a Host, including how much you could potentially earn, visit airbnb.com/host.