Airbnb launches bonus incentive for new Platinum Jubilee Hosts
Key Takeaways
Airbnb is offering a £100 travel coupon to new Hosts welcoming their first Airbnb guest during the Queen's Jubilee celebrations
The bonus scheme for new Hosts encourages locals in major cities across the UK to make the most of the increased demand for holiday accommodation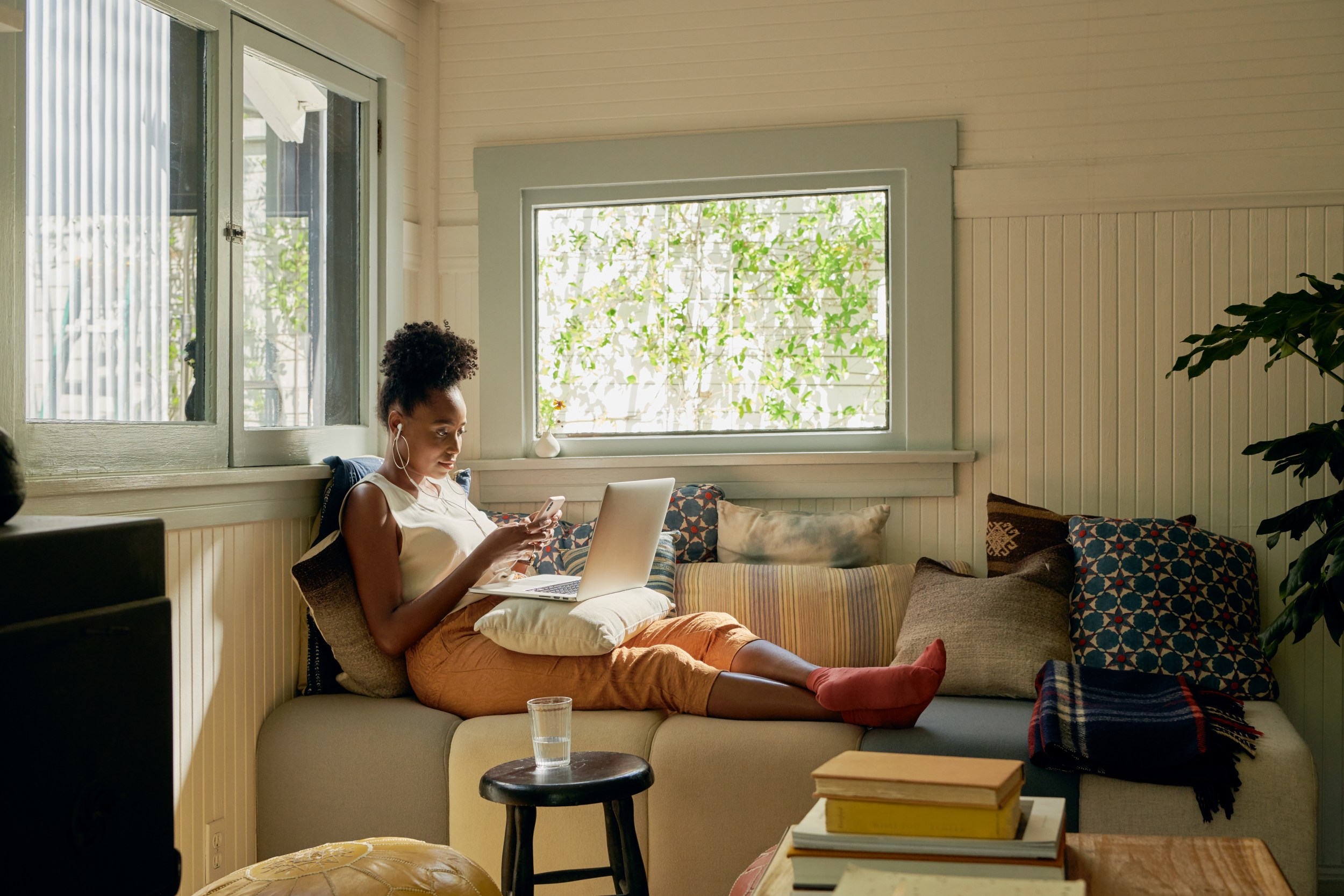 Key Takeaways
Airbnb is offering a £100 travel coupon to new Hosts welcoming their first Airbnb guest during the Queen's Jubilee celebrations
The bonus scheme for new Hosts encourages locals in major cities across the UK to make the most of the increased demand for holiday accommodation
Airbnb is offering families in cities across the country an incentive to start hosting as the UK prepares for Platinum Jubilee celebrations and a big summer of travel.
The bonus scheme for new Hosts encourages locals in major cities across the UK to make the most of the increased demand for holiday accommodation by welcoming visitors on Airbnb, generating additional revenue for themselves and their local community.
Airbnb is offering a £100 travel coupon to new Hosts welcoming their first Airbnb guest during the Queen's Jubilee celebrations (30 May – 4 June) in London, Brighton, Oxford, Manchester, Liverpool, Bournemouth, Leeds, Bath, Birmingham, Southampton, Bristol and Cambridge. Hosts must opt in by heading to airbnb.com/QueensJubilee and listing their space. Terms apply*.
The Government's Tourism Recovery Plan identifies special moments, such as the Platinum Jubilee and the Birmingham Commonwealth Games, as major boosts for the UK travel sector, and the new incentive for Hosts will help ensure that regular families across the UK benefit.
Last year, Airbnb launched a welcome bonus for new Hosts to help tackle the accommodation squeeze around COP26 in Glasgow. The scheme increased accommodation capacity and benefitted locals who earned an average of £3,000 through hosting on Airbnb during COP26.(1)
New Hosts can list a room or entire home on Airbnb, and globally last year, half of all new listings received a booking within five days of activation.(2)
UK Hosts on Airbnb collectively earned more than £1.5 billion (3) last year – £668 million of which was over the summer months (4) – according to data released by Airbnb, with the typical Host earning just over £6,000 a year (5) The typical income of £6,000 represents approximately two months of pay for the median UK household (6).
"Airbnb offers a unique opportunity for communities to benefit from the Queen's Platinum Jubilee as celebrations sweep across the UK and families visit loved ones over the additional bank holidays. Homesharing helps cities use existing space to scale up their capacity and welcome visitors during peaks in demand and empowers locals to provide sustainable and affordable accommodation, benefitting the local economy."

Amanda Cupples, General Manager for Northern Europe at Airbnb
This new scheme comes as Airbnb launches its Healthy Tourism Commitment to aid the sustainable recovery of the UK's tourism sector post-pandemic. In the commitment, Airbnb outlined its ongoing support of the introduction of fair rules for short-term lets, aiding a healthy recovery of the UK's tourism sector, and being a good partner to local communities.
Top tips from Airbnb for anyone considering hosting this summer.
Ask a superhost – Have a question about hosting and not sure where to start, get free one-on-one help from Airbnb's best Hosts.
Create a great Airbnb Host profile – Your profile is a great way for others to learn more about you before they book your space.
Use quality photos – Guests spend more time exploring photos than any other part of a listing page.
Write an accurate description of your space – Focus on the style, uniqueness, condition and atmosphere of your space.
Keep the calendar up to date – Make sure that the dates on your calendar are up to date and that they reflect the actual availability of your accommodation. You can highlight your ad by setting the "Early Booking Discount", which rewards guests who plan a trip several weeks ahead.
Potential and existing Hosts are encouraged to visit Airbnb's responsible hosting page for information on hosting in their area.
Prospective Hosts can learn more about how much they could earn by sharing their space on Airbnb through the What's My Place Worth tool. The interactive tool computes the estimated income based on geography, type of listing, and also uses prior Airbnb booking data in the area.
---
Terms and Conditions
To qualify to receive a GBP £100 coupon for use on Airbnb: (1) Hosts must opt into the Queen's Jubilee Host Promotion ("Promotion") by clicking the opt-in link (https://airbnb.com/queensjubilee) in an invitation email, Airbnb press release, or subsequent media coverage of the Promotion,  (2)  the listing must be one of the first 180 listings to opt-in via the opt-in link on or after 21st April 2022, (3) the listing must be new and published on Airbnb after the Host opts into the Promotion ("Qualifying Listing"), and (4) Host must host a Qualifying Stay in the Territories listed below: 
London, Brighton, Oxford, Manchester, Liverpool, Bournemouth, Leeds, Bath, Birmingham, Southampton, Bristol, Cambridge
Hosts will not qualify unless they opt-in via the link above.
"Qualifying Stay" means a Qualifying Listing that: (i) is located in the Territories, (iii) receives a booking with check-in during Queen's Jubilee (30 May – 5 June 2022 ), which isn't cancelled, and has a minimum booking value of £40 (excl taxes and fees).
The £100 coupon will be paid two weeks after the Promotion ends on 5 June 2022.
Any data collected or processed in administering this Promotion will be processed in accordance with the Airbnb Privacy Policy at https://www.airbnb.co.uk/help/article/2855/privacy-policy.
Only one coupon will be issued for each listing that hosts a Qualifying Stay and no more than 5 coupons will be issued for each Host account.
How do the coupons work?
These single-use coupons are valued at GBP£100.00 and expire 12 months from the issue date (the day on which you receive your coupon by email from Airbnb). To use a coupon, you must have an Airbnb account. If you don't already have an Airbnb account, you can set one up at https://www.airbnb.com/signup_login.
Coupons are not exchangeable, transferable or redeemable for cash and may not be applied retroactively or combined with any other coupon or discount code for Airbnb. If you apply the coupon to a booking that you subsequently cancel, any refund owed will not include the coupon amount. Airbnb reserves the right and discretion to any remedy, including denial of the coupon or suspension of your account or bookings, if fraud, tampering, violations of Airbnb's Terms of Service, or technical errors are suspected.