New year, New Hobby with Airbnb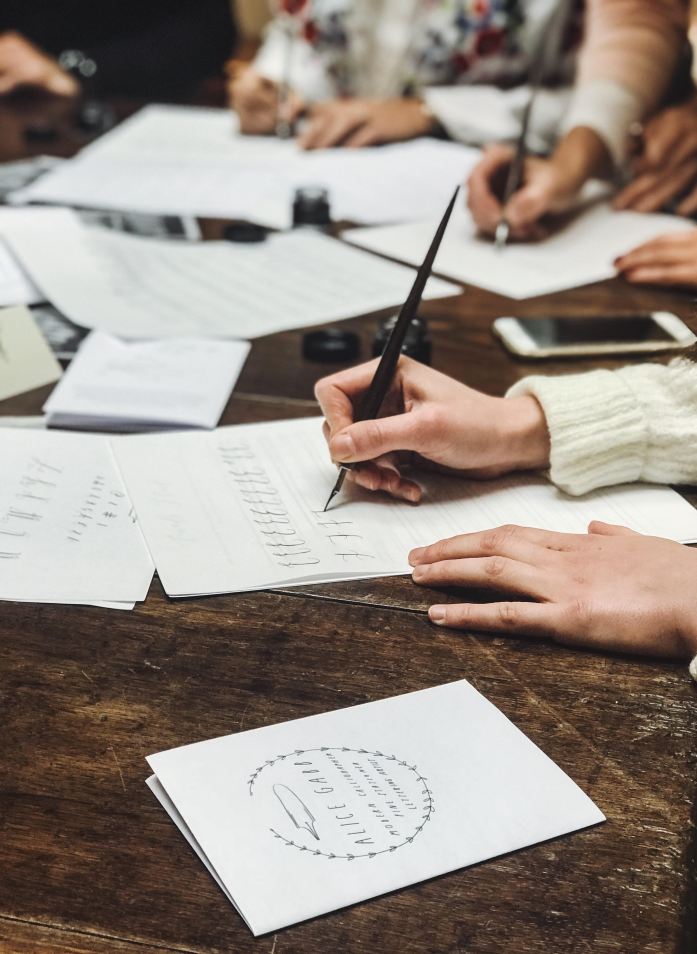 After weeks of festive indulgence, it's time to tackle the New Year head on. What better way to enter the new decade than to learn a new craft or skill?
Whether it's for yourself or a friend, Airbnb has a range of Experiences that will help fulfill your New Year's resolutions and 2020 goals.
From perfecting the art and science of preparing a vegan taxidermy, to trying your hand at calligraphy – there's something for everyone to explore!
Seek inspiration from what other Brits are booking with the top ten most booked Airbnb Experiences in the UK this January*:
---
The Top 10 most booked Airbnb Experiences in the UK this January
Most booked Experiences on Airbnb in the UK by UK guests between 01-01-2020 to 31-01-2020 as of 02-01-2020. Guest origin is self reported.
---
Making Sushi with a Japanese chef
Learn how to cut your own sushi with a sashimi knife, and master Japanese table manners including how to hold chopsticks and eat sushi the Japanese way.
From £19pp, London
---
Peckham hidden Jazz club
You'll engage with some of the best and brightest singers and instrumentalists from London's vibrant jazz scene.
From £18pp, Greater London
---
Gelato Making Experience
You will learn everything about the original 'gelato bolognese'.
From £37 per person, London
---
Learn Calligraphy with Alice Gabb
A joyous morning on the cobbled streets of East London learning how to create your very own beautiful lettering.
From £65 per person, London
---
The Ultimate Harry Potter Walking Tour
Enjoy a guided tour around Edinburgh and see what it has to offer, while seeing key sights from the Harry Potter franchise.
From £15 per person, Edinburgh
---
The Vegan Taxidermist
You'll learn the art and science of preparing, preserving, and mounting – all the basics of taxidermy (all the subjects have been ethically sourced – reptile food, pest control or roadkill).
From £65 per person, London
---
Meet the Goats at a small farm
You'll walk through how to hand milk dairy cow Petunia, a lovely natured cow who will stand while you give milking a go. You'll then walk out to the field where you can hand feed some of the farm's Soay sheep.
From £17 per person, Port of Menteith
---
Alpaca Trekking and Scottish Scenery
You'll get the chance to hand feed the Alpacas before taking a calming walk around the field. Post-walk you'll get the chance to pose for photos with them too.
From £18 per person, Renfrewshire
---
Homemade ramen and gyoza with a cook
In this hands-on class, you can learn homestyle dumpling juicy and savory "Gyoza" and "Ramen" in Hitomi'skitchen.
From £48 per person, London
---
Learn how to throw axes
You'll run through the basic technique, how to hold and how to throw the axe, then it's down to you to have a go!
From £20 per person, Edinburgh
---
The Airbnb Press Room is aimed at journalists. All Homes and Experiences referenced on the Airbnb Press Room are intended purely to inspire and illustrate. Airbnb does not recommend or endorse specific Home listings or any other Homes or Experiences on the Airbnb platform.
---