Airbnb Rings the Bell with Hosts in Every Time Zone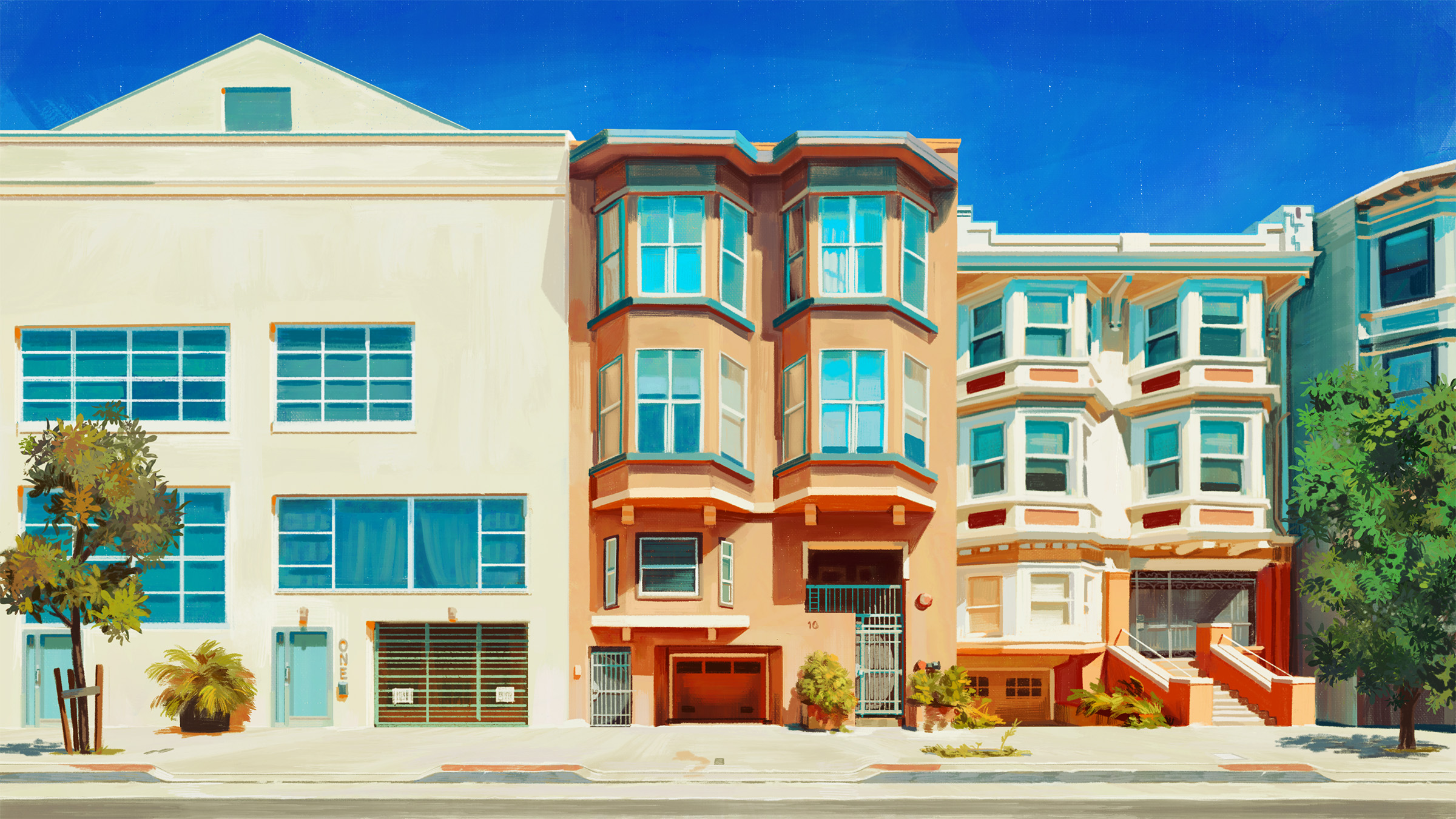 More than 4 million Airbnb hosts offer every type of space in nearly every community in the world. And hosts are at the very heart of everything we do.
As we enter our company's next chapter, we want to share our deep gratitude for every host who has helped us get here and thank them for making Airbnb, Airbnb. Airbnb hosts open their doors, share their homes, communities and passions, and make the world feel a little bit smaller.
From 2 Hosts to 4 Million
On our listing day, as we officially become a publicly held company, we've asked a number of our hosts to help us ring the famous opening bell. In this post you'll find a celebration of our global community of hosts – one in each time zone around the world – as they help us ring in our listing day by ringing in their own unique doorbells.
Meet Our Global Host Community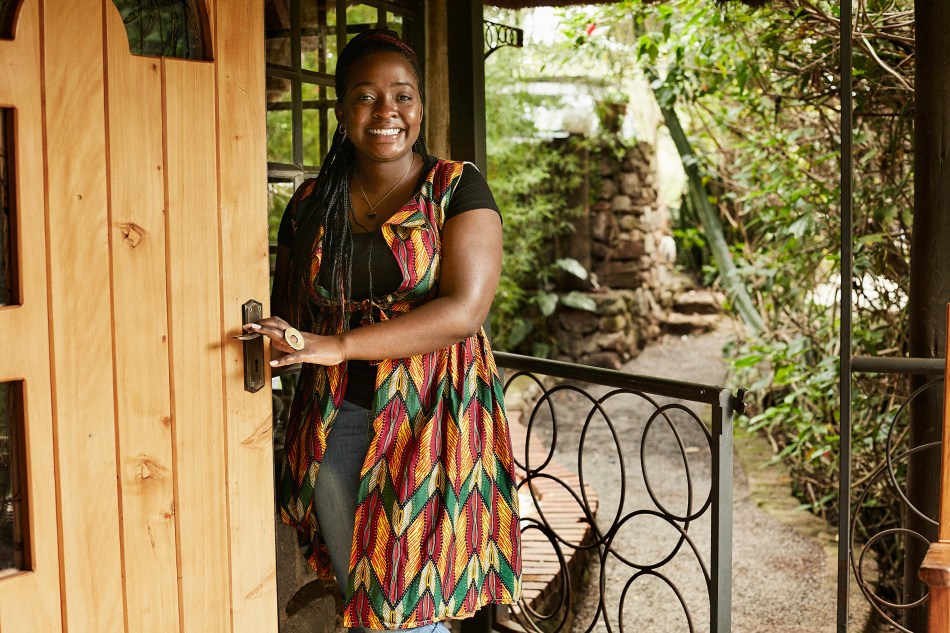 Nadia
Ongata Rongai, Kenya
As their childhood home, Nadia's compound in Kenya is filled with memories – of sitting on the river rocks and listening to the water, and of family bonfires and the smell of delicious barbeque. It's no surprise that Nadia's favorite part of the cottage they share with guests is its balcony, which boasts an expansive view of the land that has defined their life.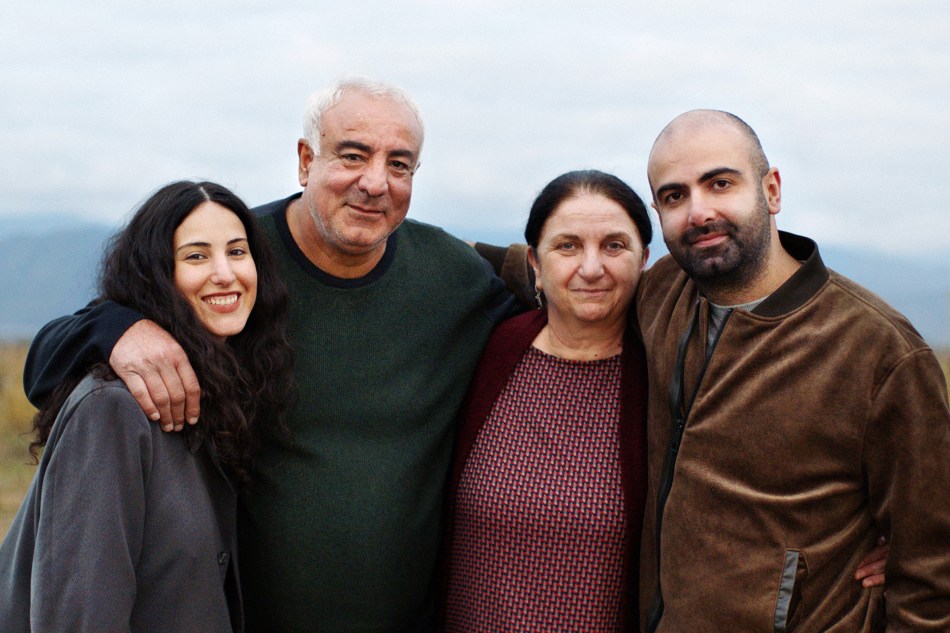 Beka
Telavi, Georgia
Along with their parents and sister, Beka welcomes guests to this unique chateau in Georgia's Alazani Valley, one of the oldest wine regions in the world. Beka enjoys sharing the 20-acre property – which features vineyards, a hazelnut garden, and a grove of peach trees – with guests, and letting them experience life on a farm.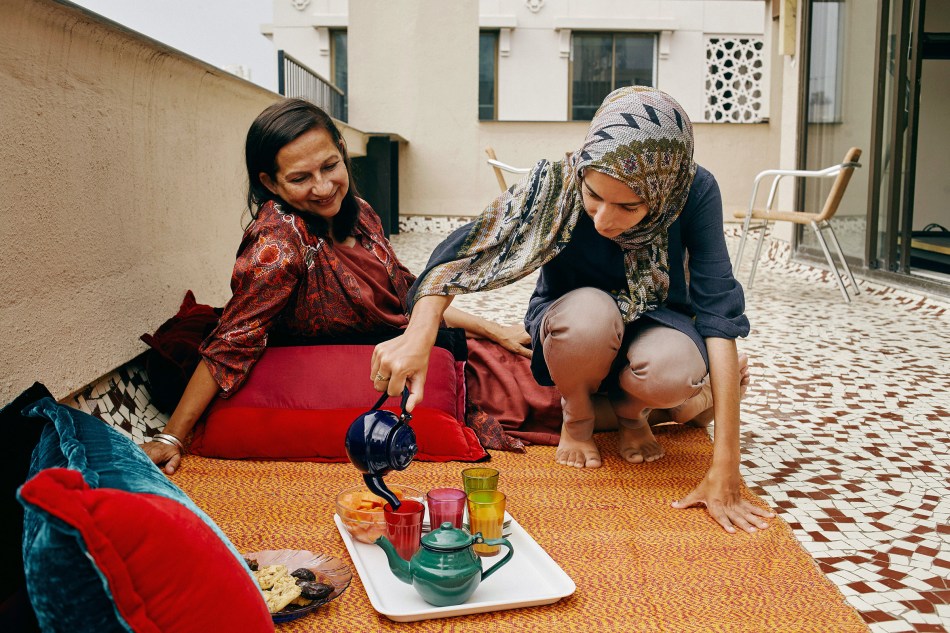 Soraya
Mumbai, India
A longtime host, Soraya and their family welcome guests into their Mumbai home. Guests who book the comfortable bedroom are encouraged to make themselves at home in the apartment, including relaxing on the terrace and joining the family for breakfast. Soraya enjoys giving visitors the opportunity to experience Indian customs, traditions, cuisine and hospitality.
Aum
Punakha, Bhutan
As a host for more than two years, Aum is an active participant in Airbnb's Community Center. He loves sharing knowledge, finding inspiration, and meeting other hosts who are creating a world where anyone can belong.
Sirichan
Bangkok, Thailand
Growing up in Bangkok, Sirichan dreamed of owning a teak wood house like the one their grandmother lived in. Now, Sirichan lists two such homes on Airbnb, co-hosting guests with their cousin. Their homes bring Sirichan happiness, and they love sharing this happiness with other people in the world through Airbnb.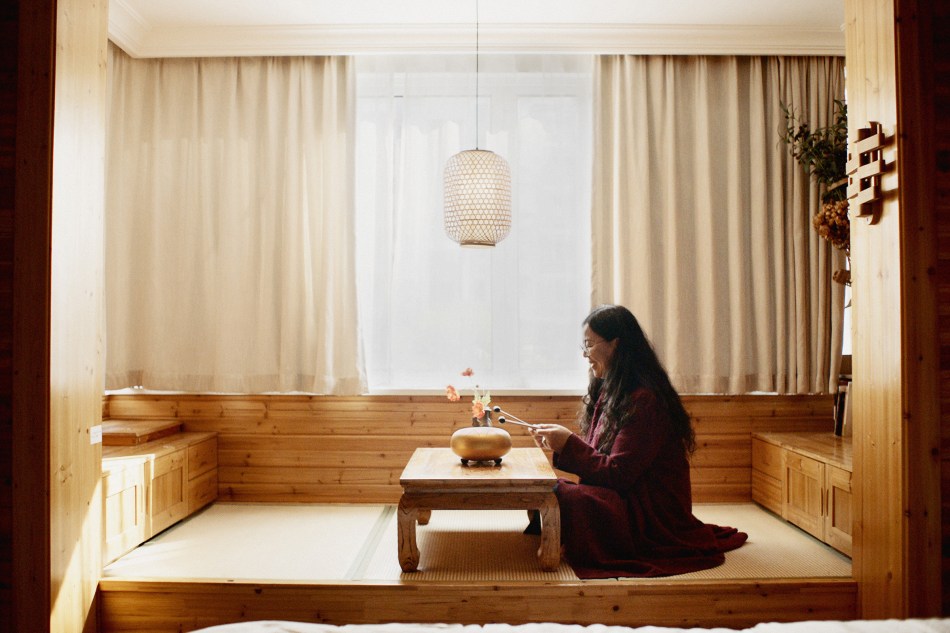 Yan
Shanghai, China
Yan began hosting in 2014 after friends encouraged them to share their Shanghai home through Airbnb. An artist, Yan has thoughtfully decorated their apartment with original works and handicrafts of artists, designers and potters. The wooden home is a tranquil escape in the middle of the city.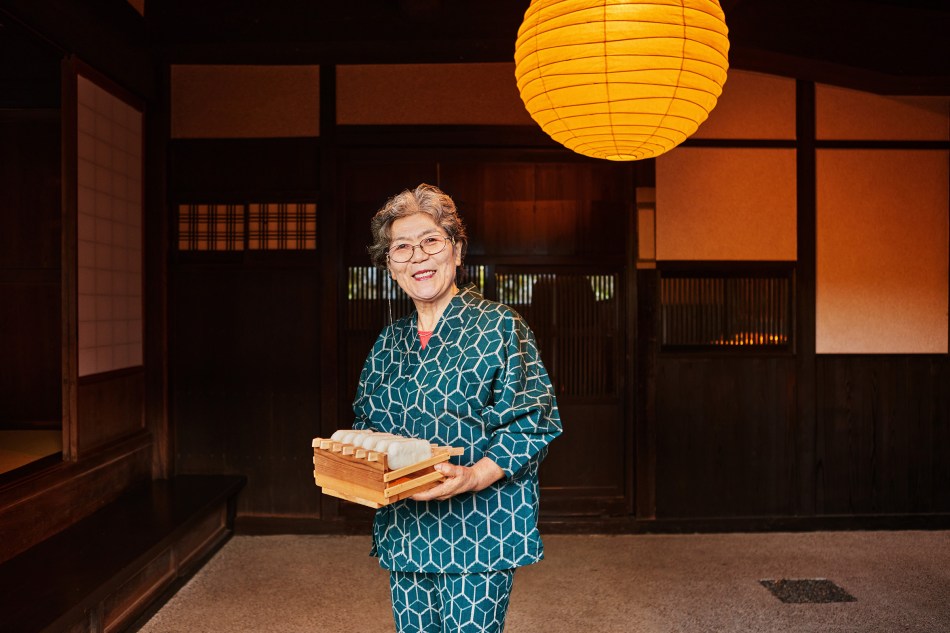 Michiko
Toyota, Japan
Michiko and their husband Yuki host this century-old house in a small Japanese village. The couple purchased the home 40 years ago and spent more than 20 years repairing it. When Yuki was diagnosed with Alzheimer's five years ago, Michiko decided to share their home with travelers via Airbnb. The income has helped them make ends meet, and they love to meet people from around the world. The couple was featured in this Airbnb Magazine story.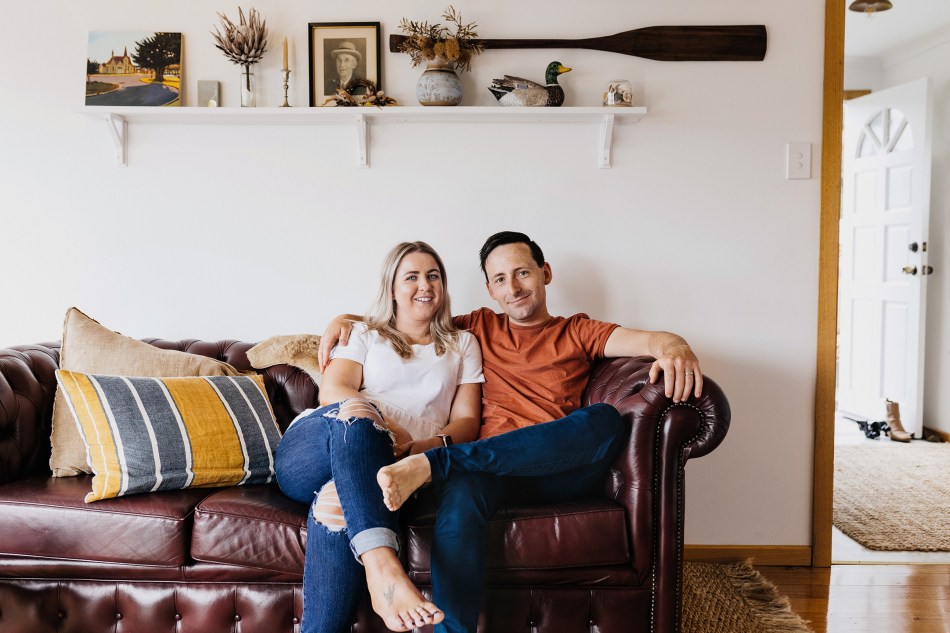 Jenna and Matt
Heybridge, Tasmania, Australia
Matt and Jenna are fourth-generation Tasmanians who decided to open their 1950's fishing shack to travelers earlier this year. Both are longtime Airbnb users who were inspired to offer guests the same personal and unique experience they enjoyed as travelers when staying with other hosts on Airbnb. Guests can enjoy a riverfront view and some of the couple's favorite swimming and kayaking spots.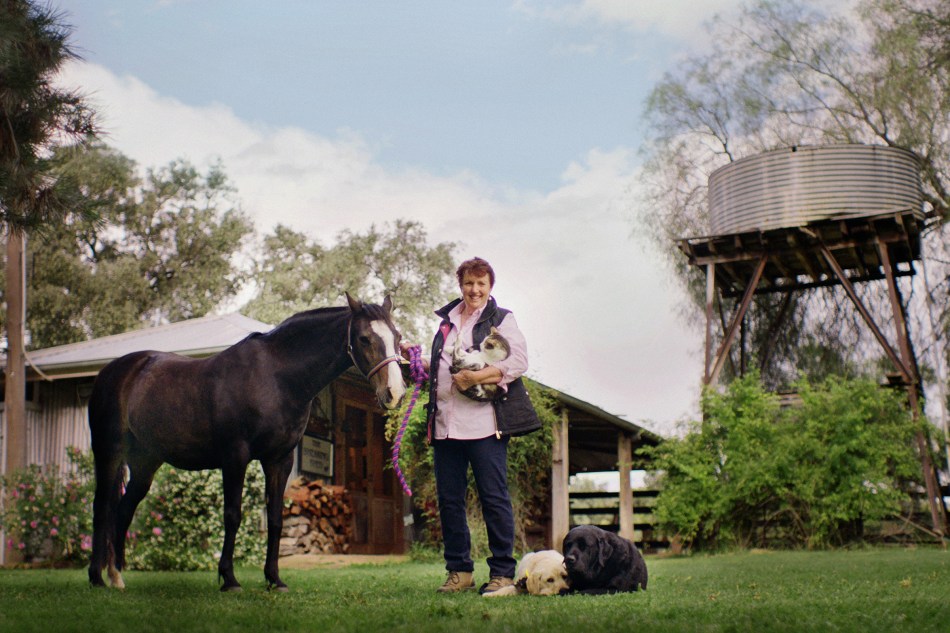 Viv
Cowra, New South Wales, Australia
Viv and their partner transformed a former shearing shed on their three-acre property into an Airbnb to welcome guests from around the world. The idea to turn the large shed into accommodation started when they hosted their oldest son's wedding and needed a place to let guests spend the night. The couple then took their time renovating the shed to make it a unique space for travelers.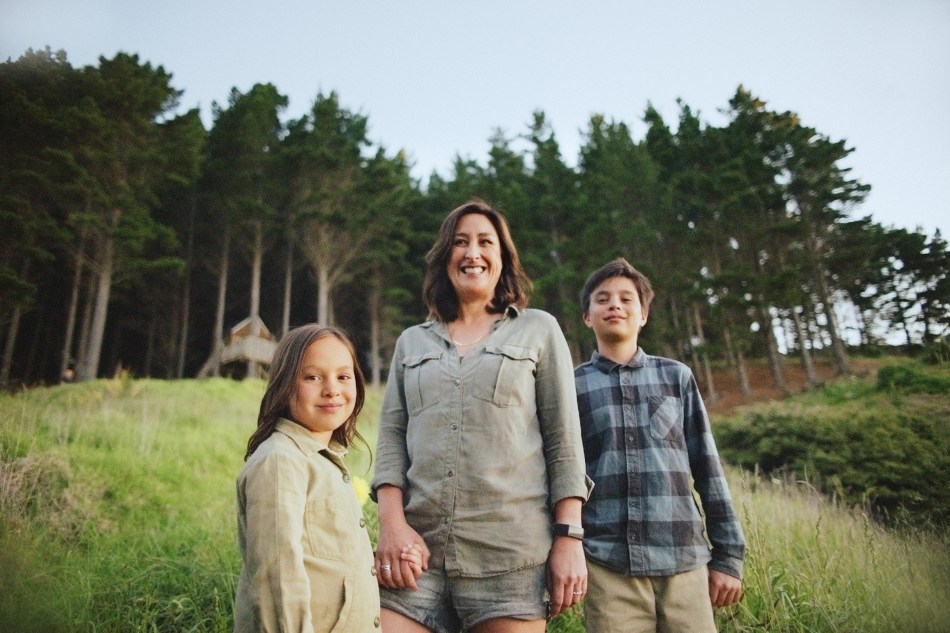 Tara
Raglan, New Zealand
Tara and their partner enjoy welcoming guests to their 35-acre property in New Zealand. Worried about how they would pay for the upkeep on the property, the couple built a small cabin and later a treehouse to share on Airbnb. The income from hosting has helped them make ends meet and guests get to experience off-the-grid living and enjoy nature in its truest form.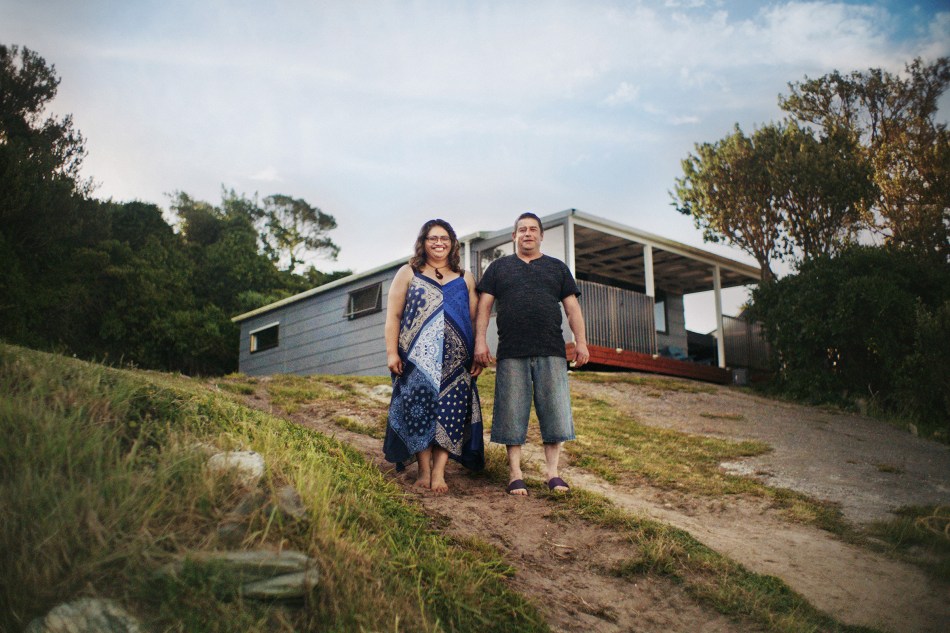 Martha
Chatham Island, New Zealand
Martha and their partner became Airbnb hosts three years ago and are always thrilled to see the reactions on the faces of their guests when they arrive and see their cottage overlooking the ocean, which is just a two-minute walk away. Martha, who spent many years of their youth working in hospitality, says nothing makes them happier than meeting people from all over the world and being able to share the island experience with them.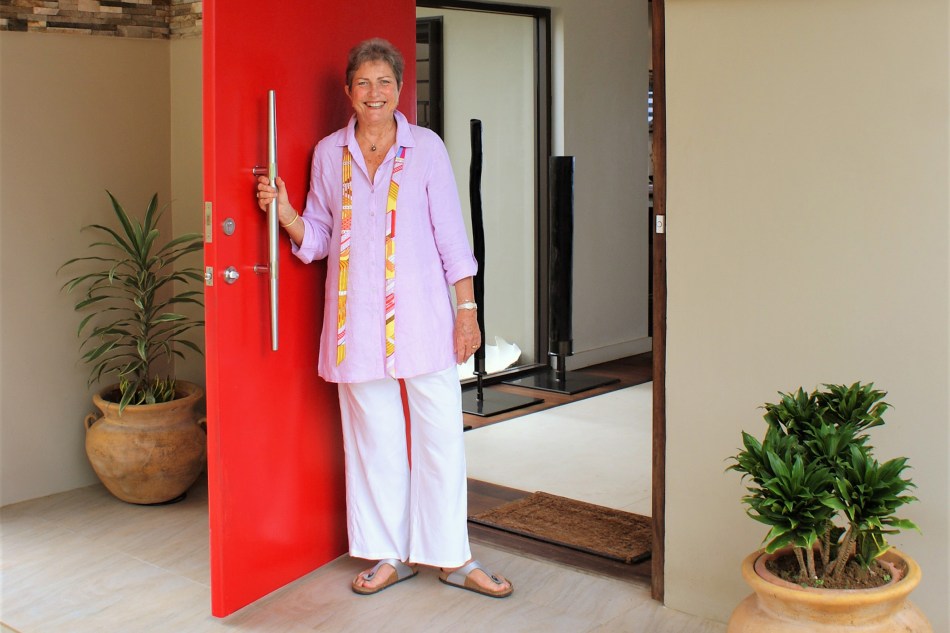 Jeanne
Upolu, Samoa
Jeanne started hosting when they built a self-contained studio as part of their new home. The new space was created specifically for hosting on Airbnb, and they love sharing their beautiful property in Samoa with guests from around the world. Having lived in several different countries prior to living in Samoa, Jeanne knows first-hand how food can be a bridge between cultures, so they typically invite guests on longer stays to join them for dinner.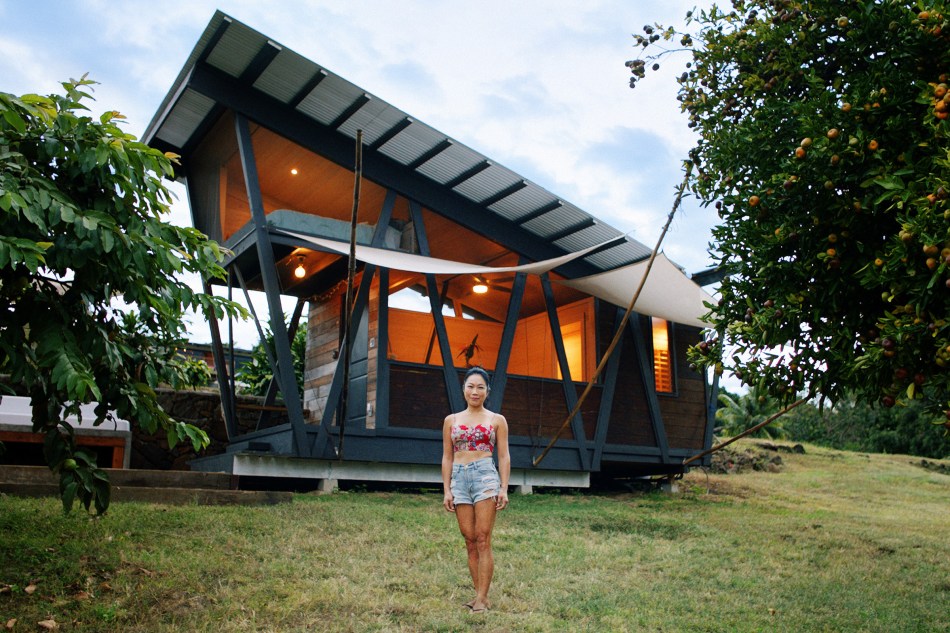 Shucheng
Kealakekua, Hawaii, US
Shucheng and their partner, Bryan, live in Kona, where they host guests on their eight-acre coffee farm. Bryan, who is an architect, designed the tiny home on their property that includes a loft space with incredible views of Hawaii sunrises, sunsets and shooting stars.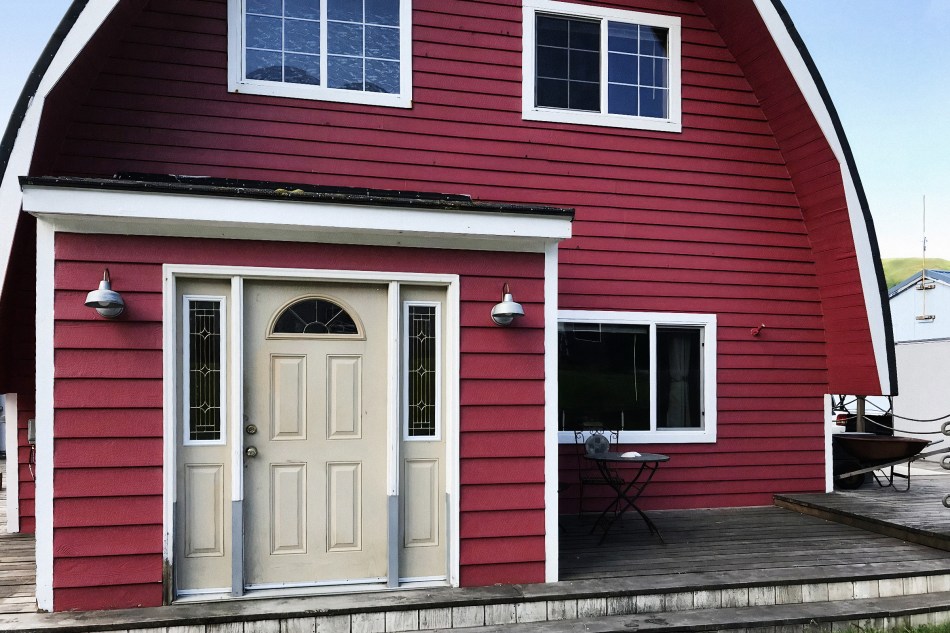 Jennifer
Unalaska, Alaska, US
Jennifer and their partner started hosting in July 2019. Their well-appointed, private studio has provided a respite for both professional and leisure travelers to this remote part of the world. They've even added a deep freezer as an amenity, since so many guests can't help but fish in the pristine Alaskan waters when they visit.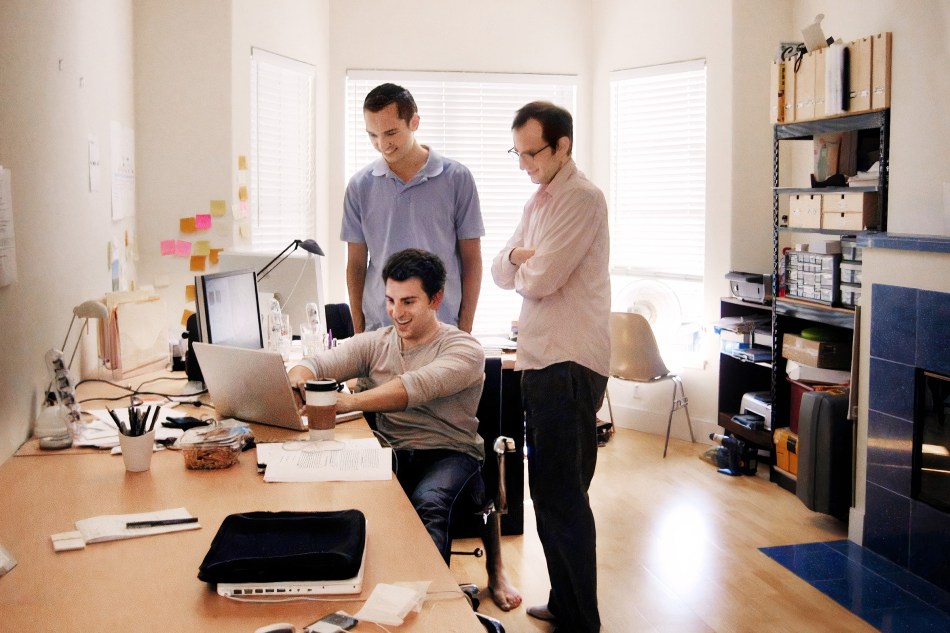 Brian and Joe
San Francisco, California, US
Two of Airbnb's founders, Brian and Joe, were our first hosts and their apartment at 19 Rausch Street in San Francisco was our first listing. They had moved to San Francisco and needed a way to make the rent. It was October 2007, the month of the Industrial Design Conference, and word that hotels were sold out gave the two the idea to create a website offering conference-goers airbeds for rent on their living room floor.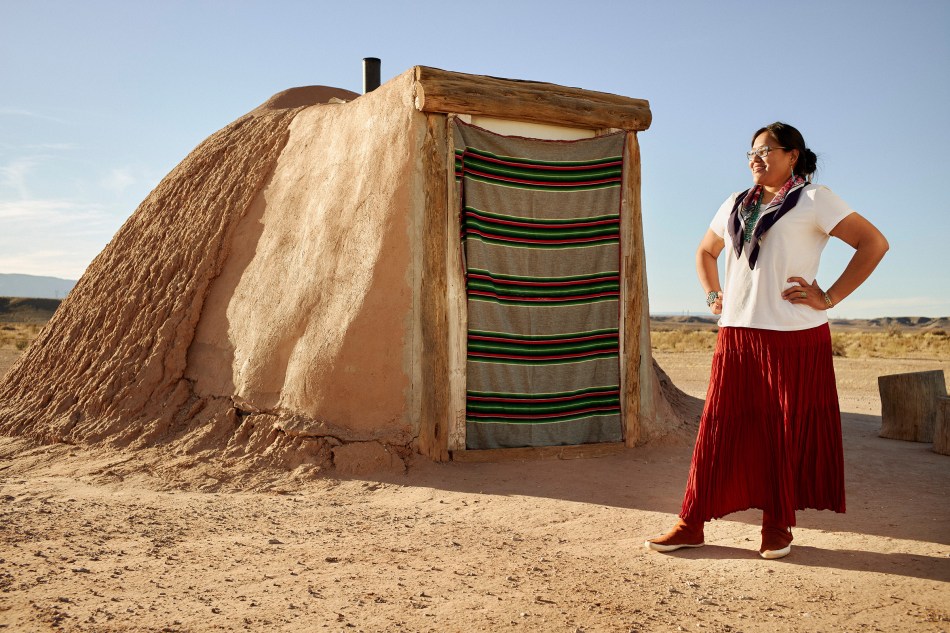 Shanna
Cameron, Arizona, US
As a member of the Navajo Tribe from Cameron, Arizona, Shanna provides guests with a unique opportunity to experience life on the reservation, which is located near the Grand Canyon and Monument Valley. From weaving a rug on the loom and carding wood, to using the spindle, grinding corn, and showing their herd of sheep and goats, Shanna enjoys sharing the authentic culture and lifestyle of the Navajo people with guests.
Maria
Mexico City, Mexico
Maria and their partner began hosting 10 years ago in Mexico City to bring in supplemental income after having children. As architects, they infuse their properties with personal touches and take pride in giving their guests a sense of what Mexico is all about.
Nathan and Janelle
Blanco, Texas, US
In 2015, Nathan and Janelle visited the Texas Hill Country through Airbnb and fell in love with the region – so much so, that their Airbnb host, a realtor, helped them purchase their "Happiness Ranch" to share on Airbnb. At this pet-friendly ranch, they'll often bring their own goldendoodles to play with their guests' pets.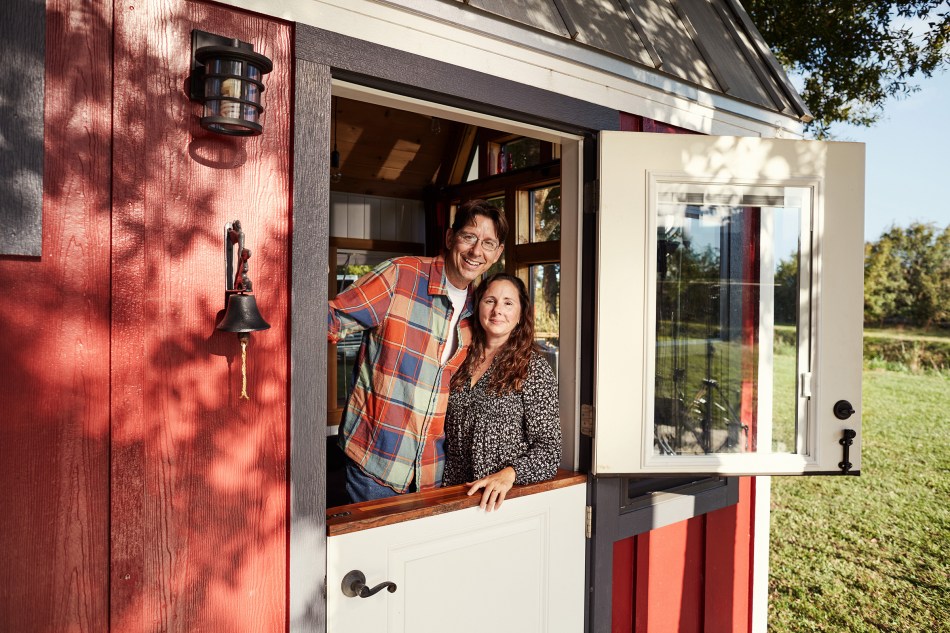 Dana and Kelly
Melbourne, Florida, US
Within a rural Central Florida community chock-full of old-fashioned barns, Dana and Kelly's tiny house barn stands out. They personally built it for a tiny house competition and were curious to see if anyone would be interested in staying in it as an Airbnb guest. One year and 100 positive reviews later, they say guests are traveling to Melbourne solely to experience their "tiny barnhouse."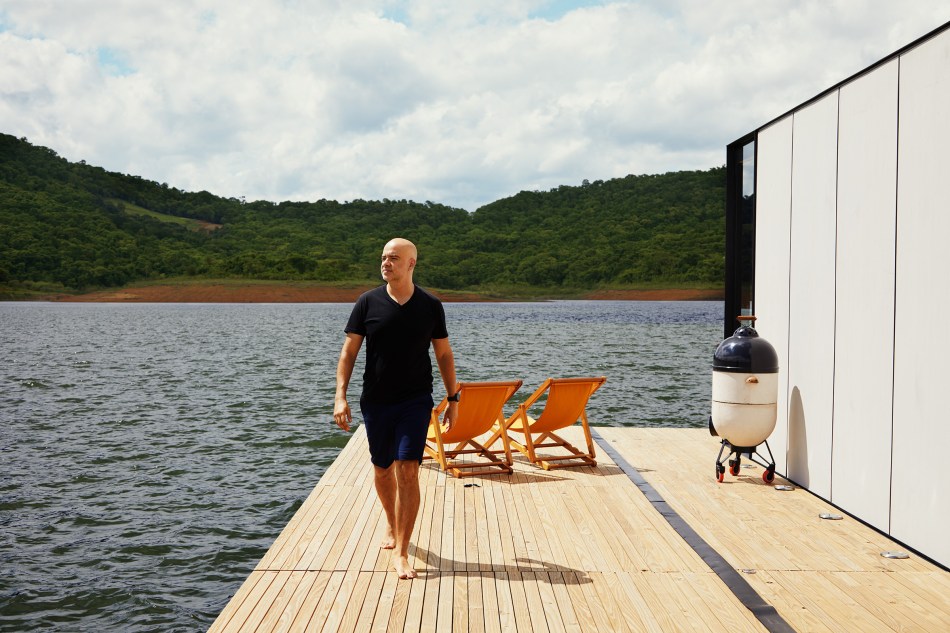 Rodrigo
Joanópolis, Brazil
Rodrigo and their partner have long believed traveling offers opportunities to connect and truly unplug, and it's with that vision in mind that they created a "floating house" at the foot of Mantiqueira Mountain in Sao Paolo. They encourage their guests to turn off their cell phones and embrace the opportunity to blend with nature.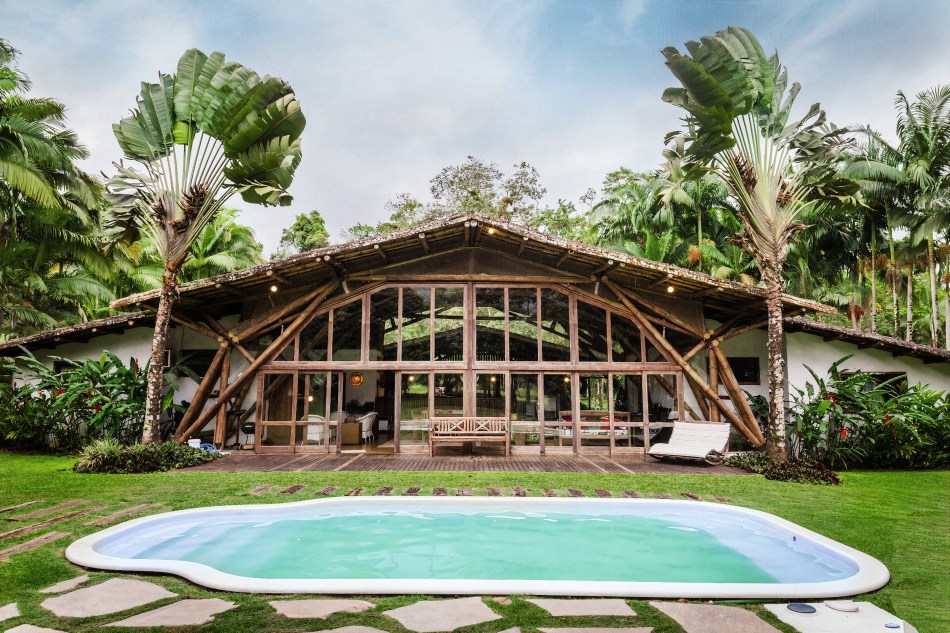 Celso
Angra dos Reis, Rio de Janeiro, Brazil
A host for more than five years, Celso turned to Airbnb as a way to welcome travelers and generate income. Celso loves exchanging cultures and sharing new experiences with guests. They treat their guests as true friends, sending them to the best hiking spots and local restaurants.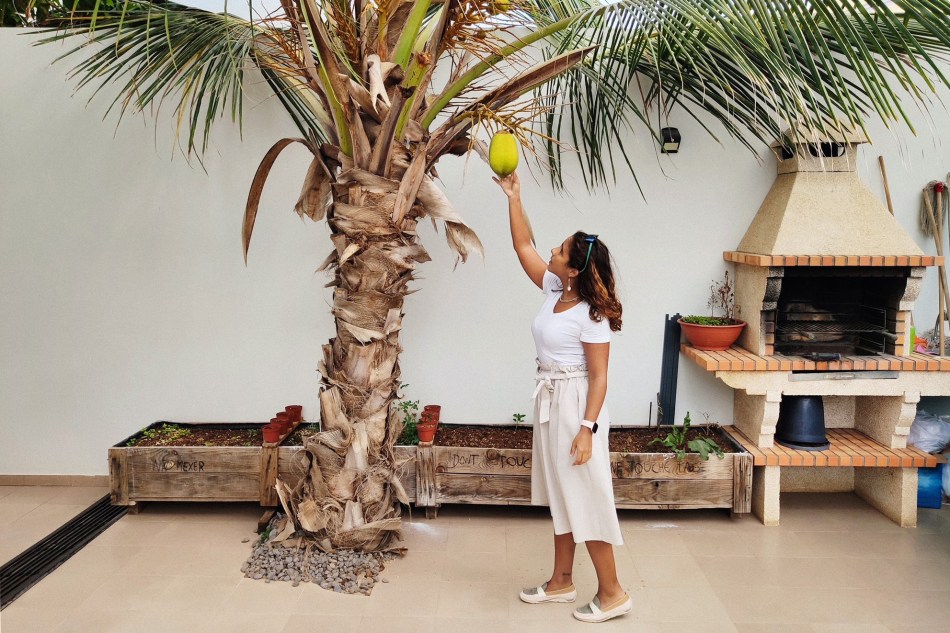 Sofia
Praia, Santiago, Cape Verde
Sofia began hosting with Airbnb two years ago. Designed with their sister, the plant-filled spaces welcome guests of all types – including dogs! Sofia hosts the same guest from the US – and their dog – every six months like clockwork. Sofia also has a repeat guest from France who once celebrated Christmas with Sofia's family.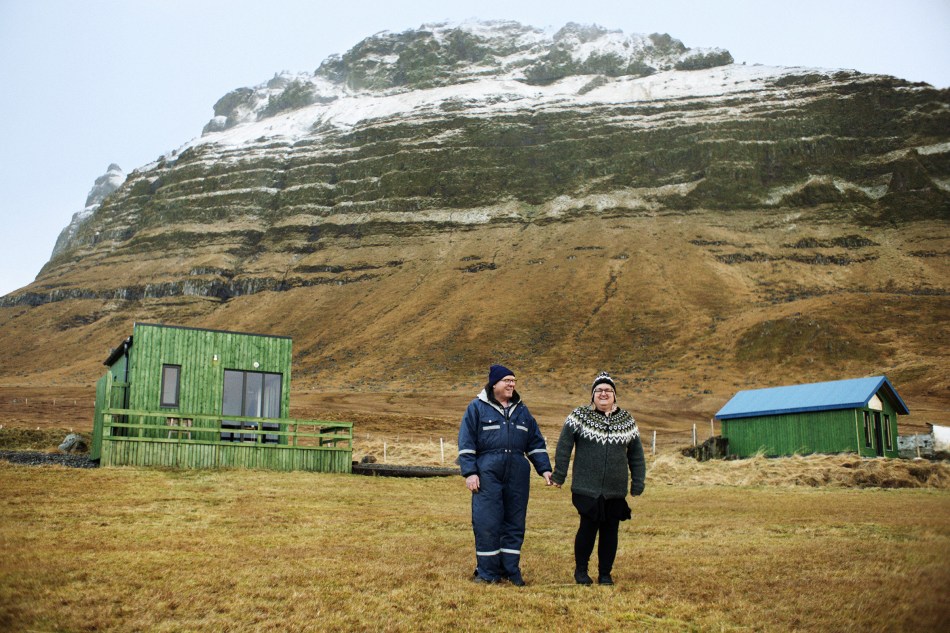 Anna and Oli
Grundarfjörður, Iceland
Anna and Oli love welcoming guests from all over the world to their farm, which is located at the base of the most-photographed mountain in Iceland. Seeing their guests' amazement and joy from the abundance of waterfalls, sheep and horses reminds them daily of how lucky they are to live in such a beautiful place – and to be able to share it with others.
Maria Antonia
Essaouira, Morocco
Maria is an artist – and it shows in their stunning Morrocan beach house, essentially a work of art itself. An interior designer by trade and a perfectionist at heart, Maria's home is not just a place to stay – it is their personality – summed up in every color and pillow, all lovingly chosen for their guests.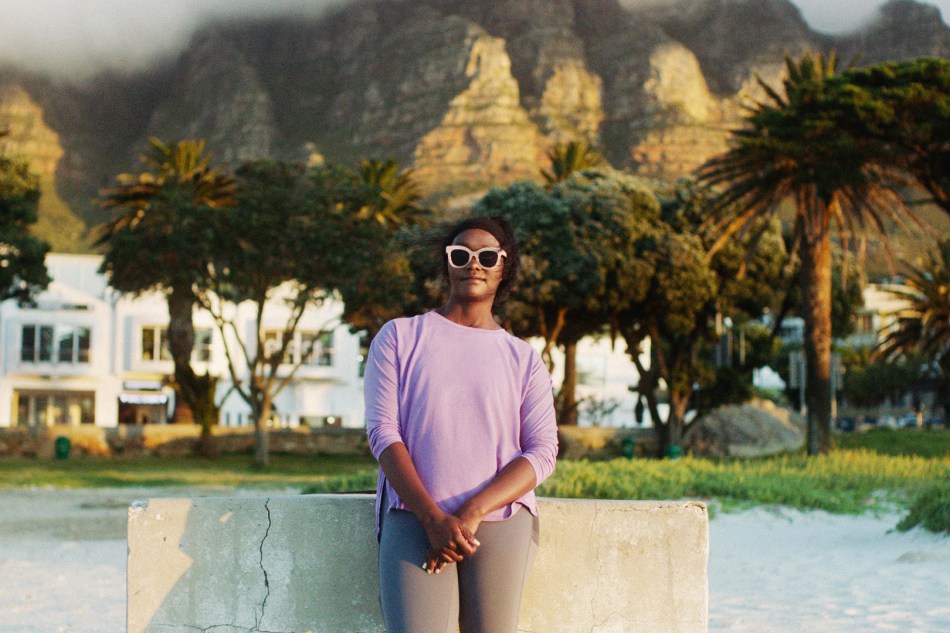 Joey
Cape Town, South Africa
After Joey left the corporate world behind to pursue a passion for world travel, sharing their apartment became a way they could earn income during their frequent trips. Little did they know, four years later, that hosting would blossom into their other passion. And Joey is far from the only host in the house – their 2-year-old son also loves checking in and waving to their guests.
On the surface, people come to Airbnb for travel. But below the surface, what people find on Airbnb is connection. They connect to the communities they visit and the people who live there. Hosts deliver this connection, and for our guests it can be a deeply personal experience – they are welcomed into someone's home, and they live in hosts' communities.
Travel is enduring because it is fundamentally about human connections. And while travel is changing, human connections are now needed more than ever.
Download assets here.
Watch the Replay