Animal lovers unite! October 4 marks World Animal Day, an international day promoting the rights and welfare of animals, both domestic and wild. Originated in 1931 by German writer, publisher and animal activist, Heinrich Zimmerman, the commemorative day seeks to help shape a better future for animals all over the world.
Animal welfare and humane advocacy is of the utmost importance to the Airbnb community, and as such, animal-related Experiences have become some of the fastest growing on the platform. With 100 percent of the proceeds going directly to nonprofits, Social Impact Experiences empower organizations by giving them a platform to fundraise through hosting activities for locals and travelers.
This year alone, many Airbnb hosts are on track to earn $200,000 – $800,000 for their chosen sanctuaries and or animal-related nonprofits. To celebrate the generosity of our community on World Animal Day, here are some of the most booked Experiences that allow you to give back to furry friends everywhere.
Hike Runyon Canyon with a Rescue Dog (Los Angeles)

Take on LA's Runyon Canyon with your most trusted companion – man's best friend. Star sighting with a twist, enjoy scenic views and a casual hike led by your K9 friends. All while helping to support Free Animal Doctor, a local nonprofit that funds medical care for animals in need.
Cuddle with a Cat at a Cat Café (Osaka, Japan)
Cuddles and coffee, please. Get cozy at this Osaka cafe dedicated to the care and support of rescued cats. Your $23 goes towards food and medical expenses for these friendly felines to ensure a comfortable stay at their temporary home.
Farm Tour with Loving Rescued Animals (Maui, Hawaii)
Take a peaceful stroll through beautiful Hauki, Maui at this special farm sanctuary. Designed to provide refuge for local farm animals, this eight-acre land is solely dedicated to the care of rescued animals and humane advocacy.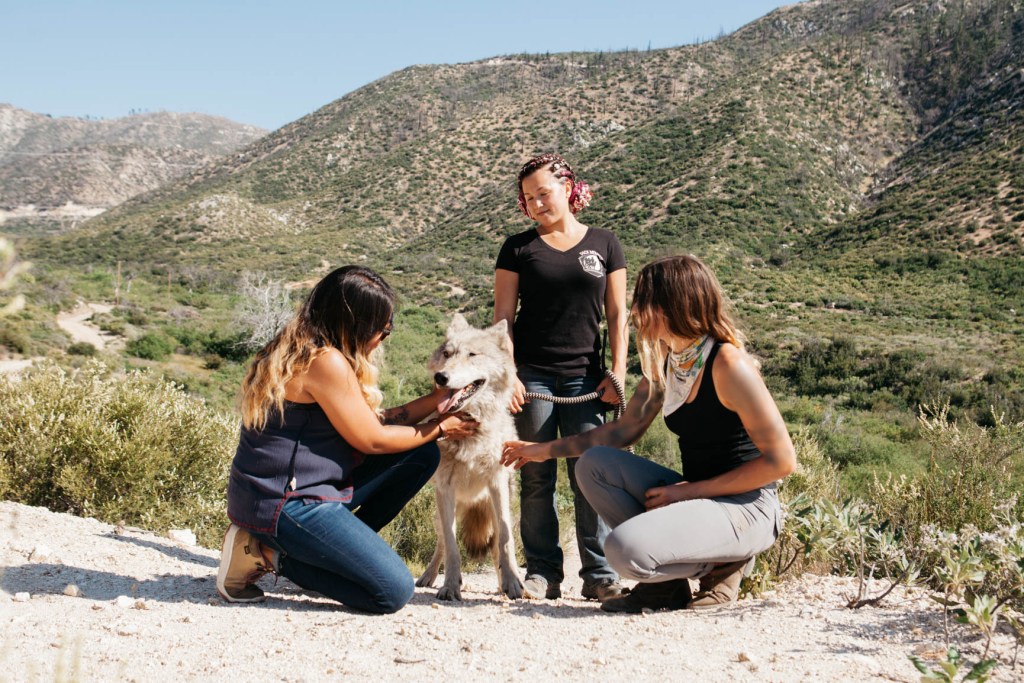 Walk with Wolves (Los Angeles)
Take a walk on the wild side with an LA wolf pack. This guided tour will teach you all about the history and habitats of wolves through one-on-one interactions. 100 percent of the proceeds for this Social Impact Experience will support Wolf Connection, a  youth empowerment nonprofit centered around service to rescue wolves.
Walk with the Penguins (Cape Town)
A scenic beachside stroll made even better by a glimpse into the life of the endangered African penguin. Guided by an award-winning conservation journalist, this Social Impact Experience provides a firsthand look at the unfinished story of the endangered African penguin – and invites you to be a part of it. Your $24 will support a local nonprofit committed to marine-focused environmental education in South Africa.
Help Protect Whales in Iceland (Reykjavik, Iceland)
Hit the streets of Reykjavik for peer-to-peer campaigning to promote whale conservation in Iceland. Begin with a crash course introduction to Icelandic whale hunting, conservation initiatives and politics. Next, you'll stroll through Reykjavik neighborhoods, sharing all you've learned with local peers along the way.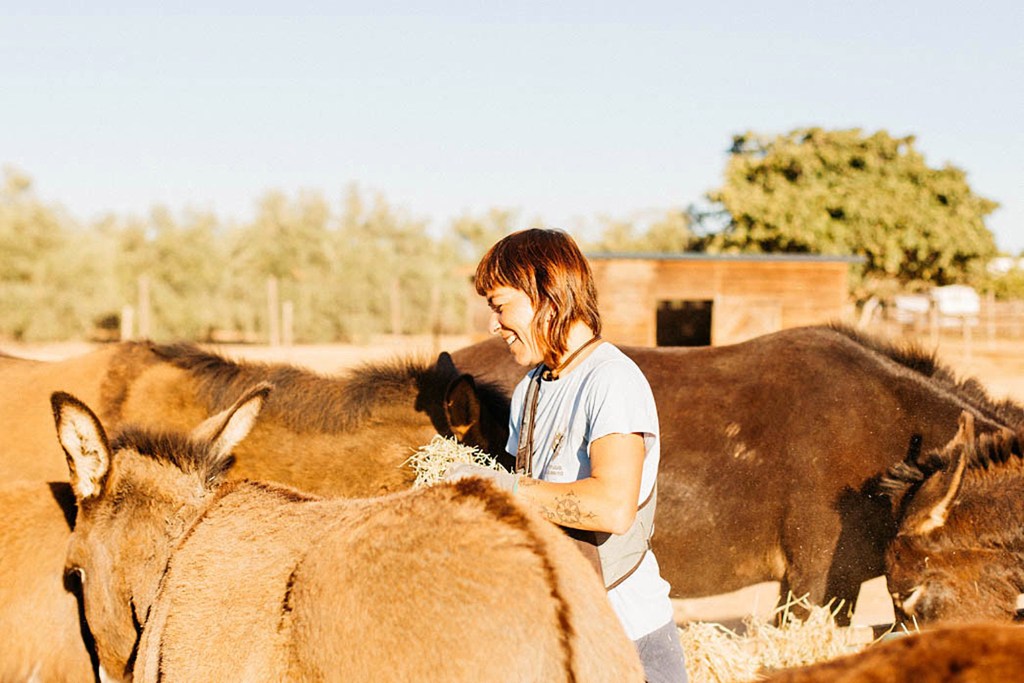 A Day Among Donkeys (Seville, Spain)
Discover life within an equine sanctuary while supporting sustainable community-based tourism. Work alongside staff  to care for rescued donkeys and mules through feeding, nurturing and careful rehabilitation training. 100 percent of the proceeds will support a local nonprofit seeking to transform the quality life of equines in Spain.
Support Rescued Animals in Bali (Bali, Indonesia)
Make a difference at one of Bali's few rescue centers dedicated to the rehabilitation and release of native endangered wildlife. Through this hands-on experience, you will care for injured and orphaned wildlife, and gain a deeper understanding of the plight that affects your newfound friends. All proceeds for this Social Impact Experience support wildlife protection and preservation in Bali's local communities.
Beach Day with Rescue Dogs (San Diego)
Puppy playtime with a cause! Take in insta-worthy views of San Diego's marinas and ocean alongside a cuddly K9 crew. Your $35 will help fund medical care for these pups, so they continue to feel the love long after you've gone.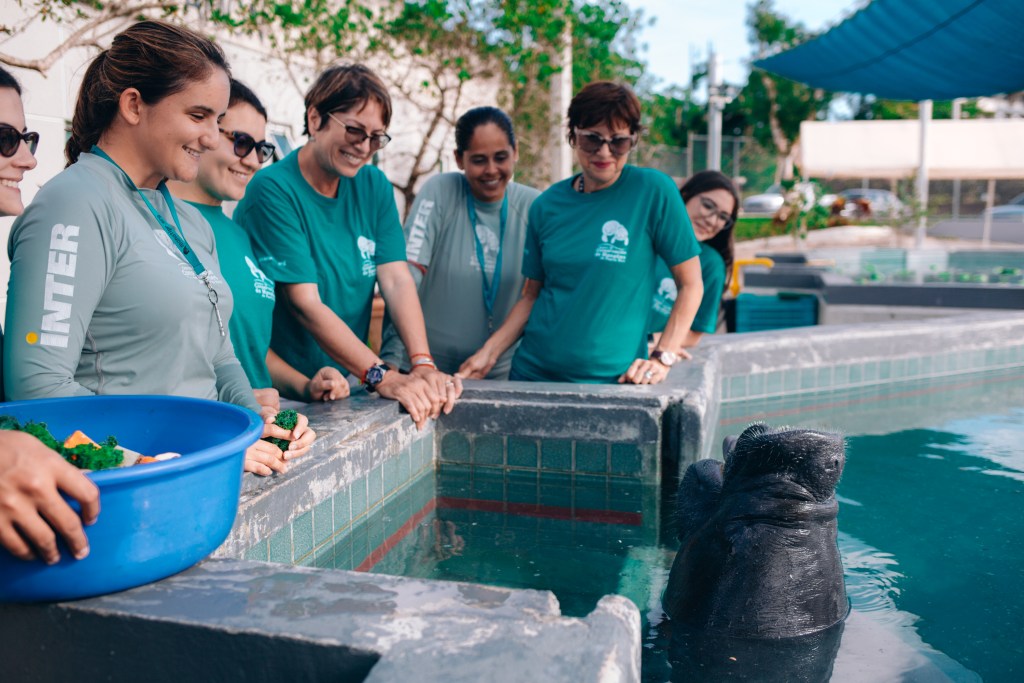 Be a Manatee Caretaker (Bayamon, Puerto Rico)
Enjoy a day of care at a local Manatee Conservation Center dedicated to saving the manatee population in the Caribbean. As caretaker, you'll work alongside staff to feed and nurture young manatees. All proceeds from this Social Impact Experience will support local rehabilitation efforts for these gentle giants.
The Airbnb Press Room is aimed at journalists. All Homes and Experiences referenced on the Airbnb Press Room are intended purely to inspire and illustrate. Airbnb does not recommend or endorse specific Home or Experience listings on the Airbnb platform.