Experiencing art in Miami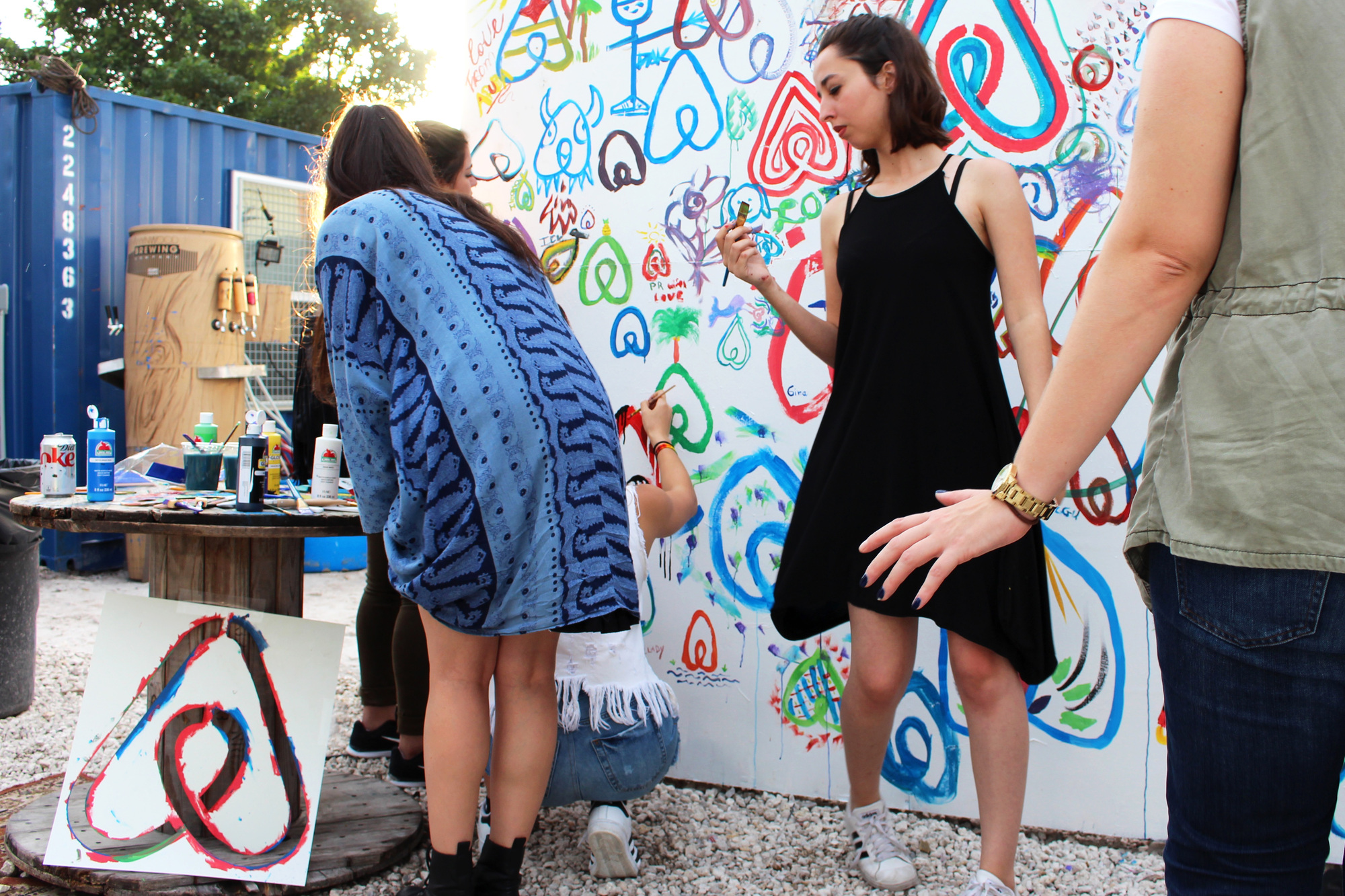 Home to premier galleries and museums, international art fairs, and iconic local art, Miami has become one of the most influential culture capitals in the world— and only grows more vibrant each year.
From the murals lining the streets of Wynwood and the pop-up exhibitions of South Beach, to events like Art Basel and DesignMiami/, and the tens of thousands of attendees they draw, exposure to art has become an essential part of experiencing Miami.
Over 148,000 guests visited Miami through Airbnb last year—6,600 just during Art Basel— including thousands of artists, designers, and musicians, often hosted by proud members of the local art world.
With such a thriving community of hosts and guests, Airbnb is thrilled to support and participate in various local events connected to the arts. During DesignMiami/, Chief Product Officer Joe Gebbia and a group of amazing artists from around the world collaborated to launch Belong. Here. Now., an outdoor installation designed to encourage visitors to explore and play with the use of shapes and space.
"Like Art Basel, Design Miami has flourished into an international must-see event, bringing together creatives from around the world to provoke, inspire and elevate us to what's next," Gebbia told The Miami Herald last year.
Just down the street, locals and visitors alike could also be found painting and lounging at an Airbnb event in the Wynwood Yards, a beloved local hangout bursting with food trucks, bars, live music, and art exhibitions.
"When you have the entire community really getting involved and showcasing art, and embracing that, it's a beautiful thing."
JC Rodriguez – Local artist and Airbnb Experience Host
This year, Airbnb will put these hands-on experiences, behind-the-scenes glimpses, and one-of-a-kind local spots at the fingertips of users through Airbnb Trips— and what better place to start than Miami and its unique art world.
"My guests get to immerse themselves in the art community here, they get to meet a lot of great, local artists and actually see them work in their studio, and really take in the history of the art scene in the Wynwood art district."
Through our Trips Platform, launched in November, Airbnb brings together where you stay, what you do and the people you meet, all in one place and all powered by people. Even as technology begins replacing people in many workplaces, Airbnb Trips empowers hosts to do more for their guests and in Miami, will help local artists find important extra revenue while they pursue their passion.
"A lot of technology companies tend to talk about the magic being in the technology, making things really easy," Airbnb CEO Brian Chesky said in announcing our Trips Platform. (Watch Brian's announcement here.) "But the magic is, always was and always will be in the people. And if you have a passion, if you have an interest, or if you have a hobby, you can share your community with others in the world."
Learn more about Airbnb Trips in Miami today!