Finding San Francisco's best dim sum with Michelle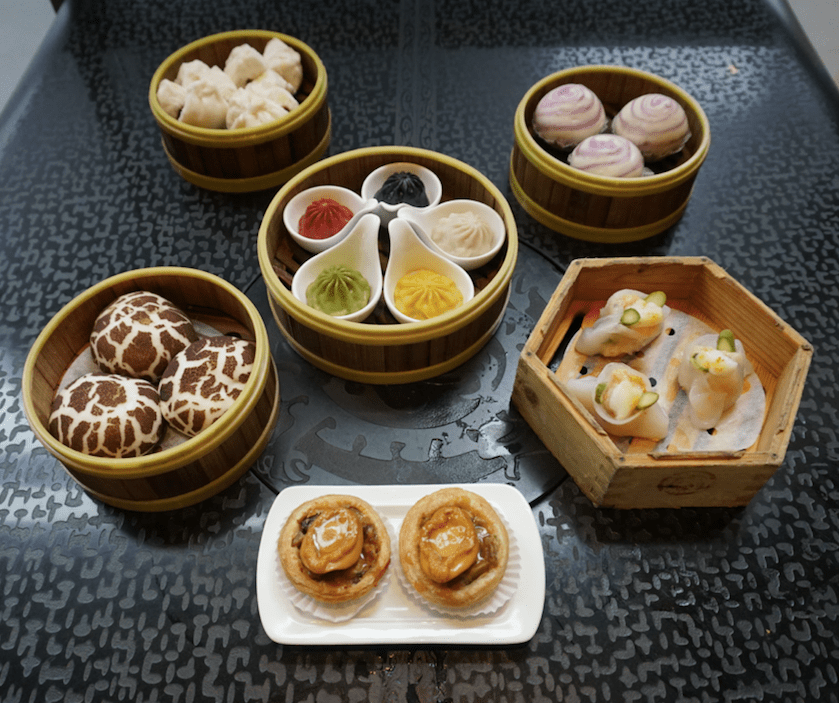 Michelle first began hosting in order to pursue her passion: helping other people follow their own passions. As a career advisor, Michelle helps students in San Francisco land their dream jobs. But for Michelle, hosting is more than just a way to cover the bills—she enjoys getting to meet new people, make new friends, and show off the aspects of San Francisco that first made her fall in love with the City.
One of her favorite parts of hosting is sharing her favorite restaurants with guests. Michelle, a self-described foodie, grew up in a house where ginger, soy sauce, and chopsticks were staples in her mother's kitchen, sparking a lifelong appreciation for delicately prepared, authentic Chinese cuisine. But Michelle realized her recommendation list was blank when it came to a certain dish: dim sum. Dim sum is a traditional Cantonese cuisine, describing the practice of having tea, "yum cha," along with small bites served in bamboo baskets or on small plates. Varieties range in flavor from savory to sweet, and the dish can be served steamed, baked, or fried. Michelle loves dim sum, but when guests asked her to point them towards the best places to get authentic dim sum in San Francisco, she didn't know where to send them.
Michelle knows that guests take her recommendations seriously: A recent study showed that 60 percent of Airbnb guests in San Francisco say they visited local businesses based on their host's recommendation. And Michelle wants each one of her guests to get the best possible experience during their time in San Francisco—so, she set out to solve her problem. Michelle thought, "Wouldn't it be fun to explore every corner of the neighborhood and find the most authentic Dim Sum restaurants in town?" She began running her own personal culinary exploration, journeying around the City to discover the best dim sum places in town.
Hang Ah 香雅茶館 (Chinatown)
Soon after her mission began, Michelle stumbled upon what she describes as "an adorable little shop in the middle of an alley," in the City's bustling Chinatown. The restaurant, Hang Ah Teahouse, turned out to be famous: Known as the oldest dim sum restaurant in America, the teahouse has been a local hub for Chinese-American cultural exchange for nearly 100 years. "When I first set foot in Hang Ah, I felt like I was being transported back in time," Michelle says. Hang Ah's owner, Frank, says Michelle isn't alone—almost all diners can feel the restaurant's history as soon as they walk through the door.
Michelle samples Hang Ah's authentic dim sum
"Locals from 50 years to now know Hang Ah for its light and airy, soft and saucy, and—most importantly—kids-approved BBQ pork buns," he says. (Fun fact: The BBQ pork buns happen to be Frank's favorite dim sum dish.)
But history is not the only thing this charming teahouse has held onto for all these years: Frank is proud that the shop's dim sum menus have remained authentic from when the doors first opened.
"We do not 'Americanize' our menu," Frank proudly says. "Instead, we try to educate our foreign friends about the traditional Cantonese cuisine served here."
In addition to owning Hang Ah, Frank is also an avid traveler who loves dining at the best local food joints he can find on trips. "You go to the place where there are long lines, but you just don't quite know why it is so," he says about finding places to eat in new cities.
"I'm so excited to refer to my future guests a piece of my culture and identity: dim sum and where to get the best in town!"

— Michelle
On her quest across the city, Hang Ah Teahouse was not the only dim sum place Michelle found to recommend to guests. She came up with a list highlighting dim sum places in all of San Francisco. You don't have to be in Chinatown to find good dim sum; no matter where you stay in the city, you'll still be able to satisfy your dim sum cravings with her guide.
Check out other restaurants, along with some of her favorite dishes from each below.
Dragon Beaux
1: Abalone is a delicacy in Chinese cuisine—try it on a savory pork filling over puff pastry
2: Shiitake mushroom bao, steamed pork buns, soup dumplings, abalone tart, taro swirl bun, and sea bass dumplings
3: Known for it's colorful shanghai dumplings, Five Guys Xiao Long Bao bursts with flavors of spinach (green), squid ink (black), turmeric + crab roe (yellow), beets (red), and original pork
House of Banquet
1: Chicken feet (also known as phoenix claws) is a slightly sweet, mostly savory dim sum classic.
2: Siu Mai, a plump and juicy tasting ball of wrapped pork
3: As traditional as you can get: dim sum staples black bean pork ribs, shrimp ha gow, chicken feet, and siu mai.
S&T Hong Kong Seafood Restaurant
1: Thousand Layer Cake
2: Radish cake, taro cake, water chestnut cake, and onion pancake
3: Egg tarts, Portuguese style
Imperial Garden Seafood Restaurant
1: Lotus root + fish paste
2: Imperial Garden's "Chef Recommendation": Pumpkin cake
3: Crispy fried shrimp spring rolls
Golden Coast Restaurant
1:Fried taro with savory pork filling
2: Steamed rice-rolls with Chinese donut
3: Pineapple buns: cocktail bun with sweet crunchy toppings, which originated in Hong Kong and are traditionally eaten with milk tea