#GetBehindTheMask initiative donates 10,000 masks to people in need
Over 20 000 masks have been donated to date. Click here to donate too.
On Wednesday 10 June, the Afrika Tikkun community centre in Mfuleni in the Western Cape was the venue for representatives from a number of NGOs in the Western Cape, as well as local hosts on Airbnb and the Western Cape Premier Alan Winde and Minister Maynier, MEC for Finance and Economic Opportunities. Temperatures were checked at the door and physical distancing protocols were observed throughout the event, which saw 10,000 handmade cloth face masks handed over to township communities most in need.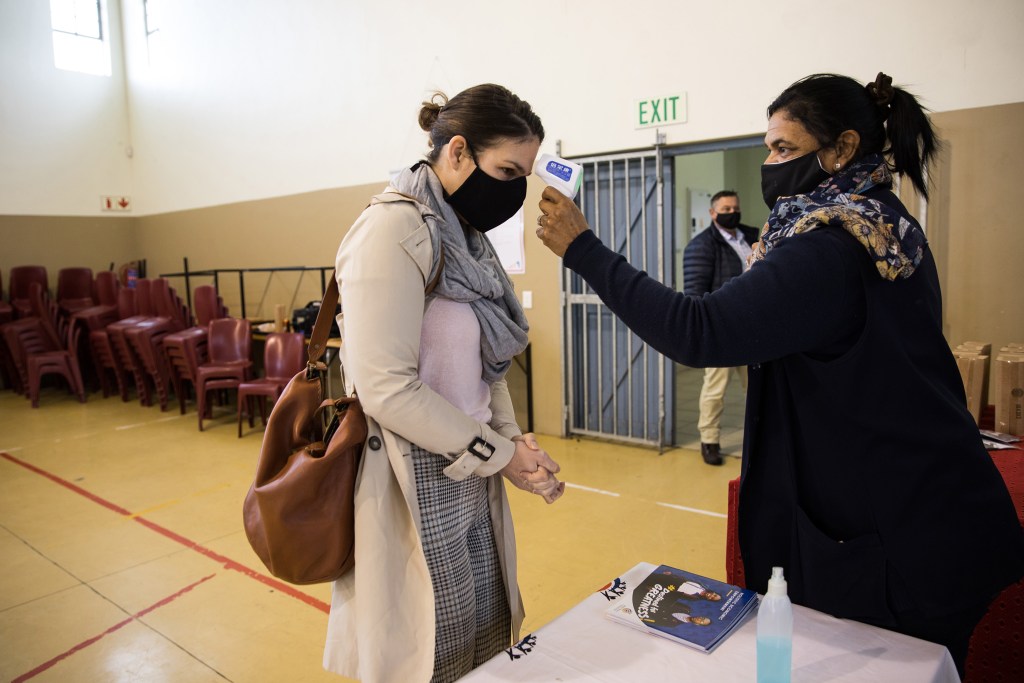 The event was part of #GetBehindTheMask, a host led initiative to support communities struggling with the impact of COVID-19. In partnership with the Western Cape's Maskathon and Afrika Tikkun, an organisation aimed at providing education, health and social services to young people and their families in South African townships, #GetBehindTheMask aims to donate 50,000 cloth face masks to vulnerable. communities.
At the event, Premier Winde said,
"It's encouraging to see how hosts on Airbnb are doing their part for this campaign. There are communities all across our province that need support now more than ever and we cannot do it without the help of organisations such as Airbnb and Afrika Tikkun. If we keep working together, we can help to reduce the spread and save lives."
Minister Maynier, MEC for Finance and Economic Opportunities, added, "Masks are vital to stopping the spread of COVID-19 in the Western Cape, and we are highly appreciative of the support that we are receiving from various organisations for our Maskathon Challenge campaign."
Explaining the reason behind the initiative's launch, Velma Corcoran, Country Manager for Airbnb in Sub-Saharan Africa said, "Those who live in vulnerable communities are often not able to spend yet more money on something that they haven't previously budgeted for. Their money is used on necessities such as food and clothing."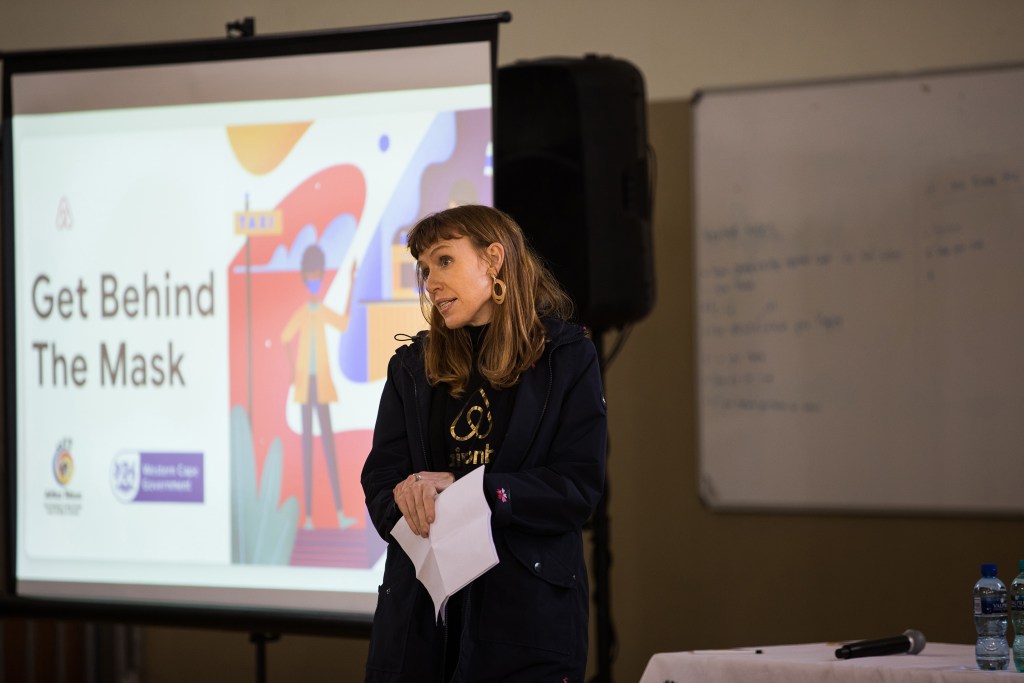 "This is why we are donating these masks to organisations such as Khethimpilo, Sivul'nqondo Community Project, Tomorrow Trust, and more. With their help, we are able to get masks into a number of different communities and take at least one worry off everyone's list."

Velma Corcoran, Country Manager for Airbnb in Sub-Saharan Africa
Pamela Silwana from the Collective Action Network, Gugulethu, one of the organisations receiving face masks said, people are having to make tough decisions in order to survive during this time. "Most people don't have money to buy a mask – people are using scarfs and jerseys – so every bit helps."
To further support the #GetBehindTheMask campaign, a relief fund will provide much needed funding to tourism entrepreneurs who participated in the Airbnb Africa Academy; a development programme focused on giving under-represented and under-resourced communities the tools and resources they need to participate in tourism. Airbnb will contact eligible participants and invite them to apply for a relief grant of up to R25,000 which, if successful, will be awarded within four weeks. Since the launch of Airbnb Africa Academy in 2017, 220 people have been trained, with 70% of these being women who are micro entrepreneurs. These funds hope to help more people realise their entrepreneurial ambitions.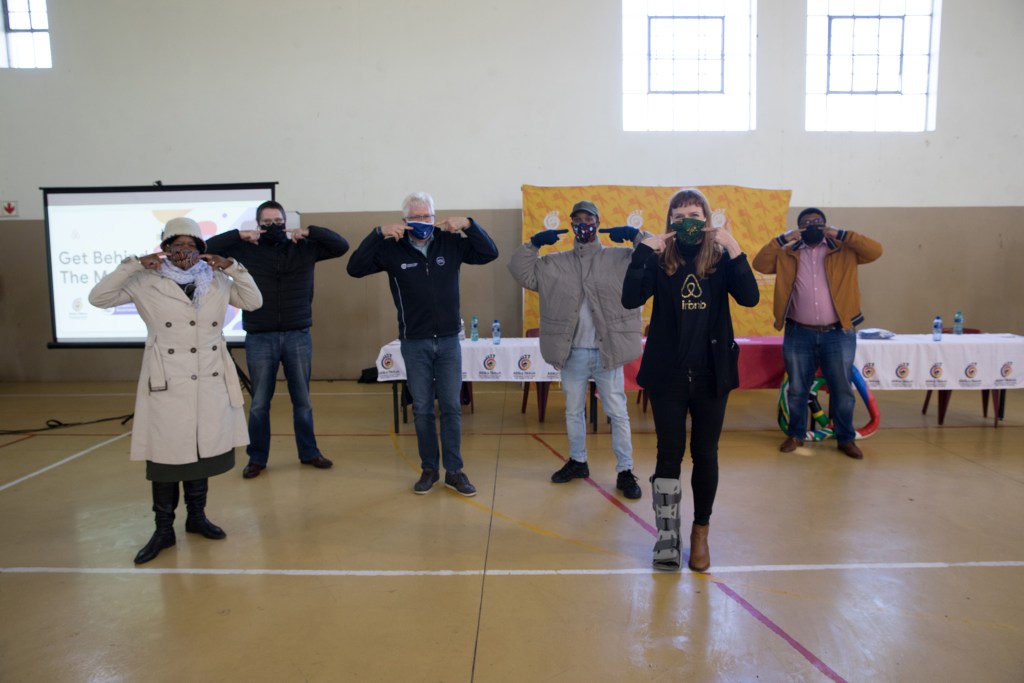 Those who would like to #GetBehindTheMask can donate to Afrika Tikkun here. All donations will assist in getting masks to communities who need them most. More information on #GetBehindTheMask and the Airbnb Africa Academy Fund can be found here.