Governments Across Mexico Bet on More Inclusive Tourism Through Home Sharing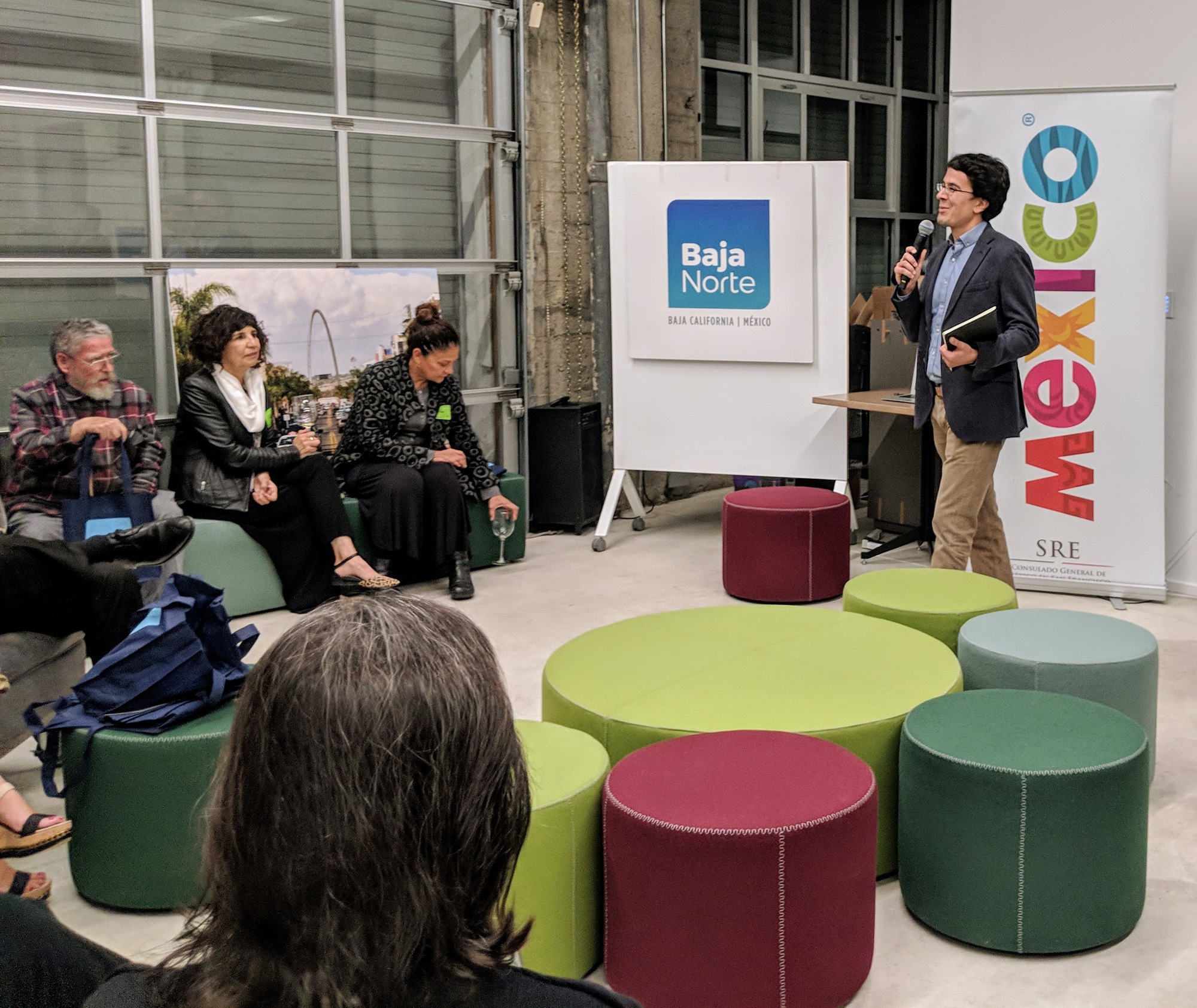 Airbnb's VP of Global Policy & Communications Chris Lehane and Oscar Escobedo, Minister of Tourism from Baja California, announced this week at Airbnb's HQ office in San Francisco that starting October 1st, the home sharing platform has begun collecting and remitting 3% occupancy tax of its host community in the state.
Baja California is the sixth state in Mexico in which Airbnb will collaborate collecting and remitting taxes, and the tenth to announce such collaboration with Airbnb in the country, in little over a year, following a trend of local collaboration to promote healthy tourism and expanded economic opportunity for thousands of home sharers.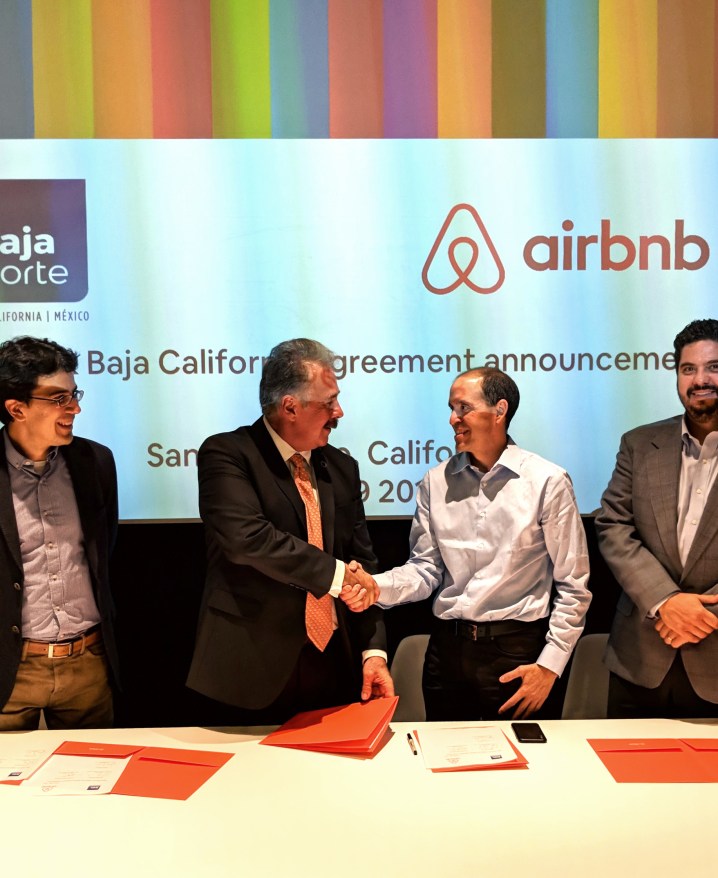 Airbnb is thriving in México and governments are taking notice. In the past 12 months, Mexican travelers using Airbnb, grew 135%. Additionally, Mexico's Airbnb host numbers have increased by 56% since August 2017, with a total offering of over 120,000 listings in the country.
This announcement with Baja also highlights a vital aspect of the Airbnb community: it's inherent ability to build bridges. The San Ysidro Tijuana-San Diego border is among the busiest ones in the world, and the area is home to the largest binational community in the Mexican-American border. This bond reflects in the local Airbnb community: the most significant amount of travelers that arrived at Baja using Airbnb this summer came from California.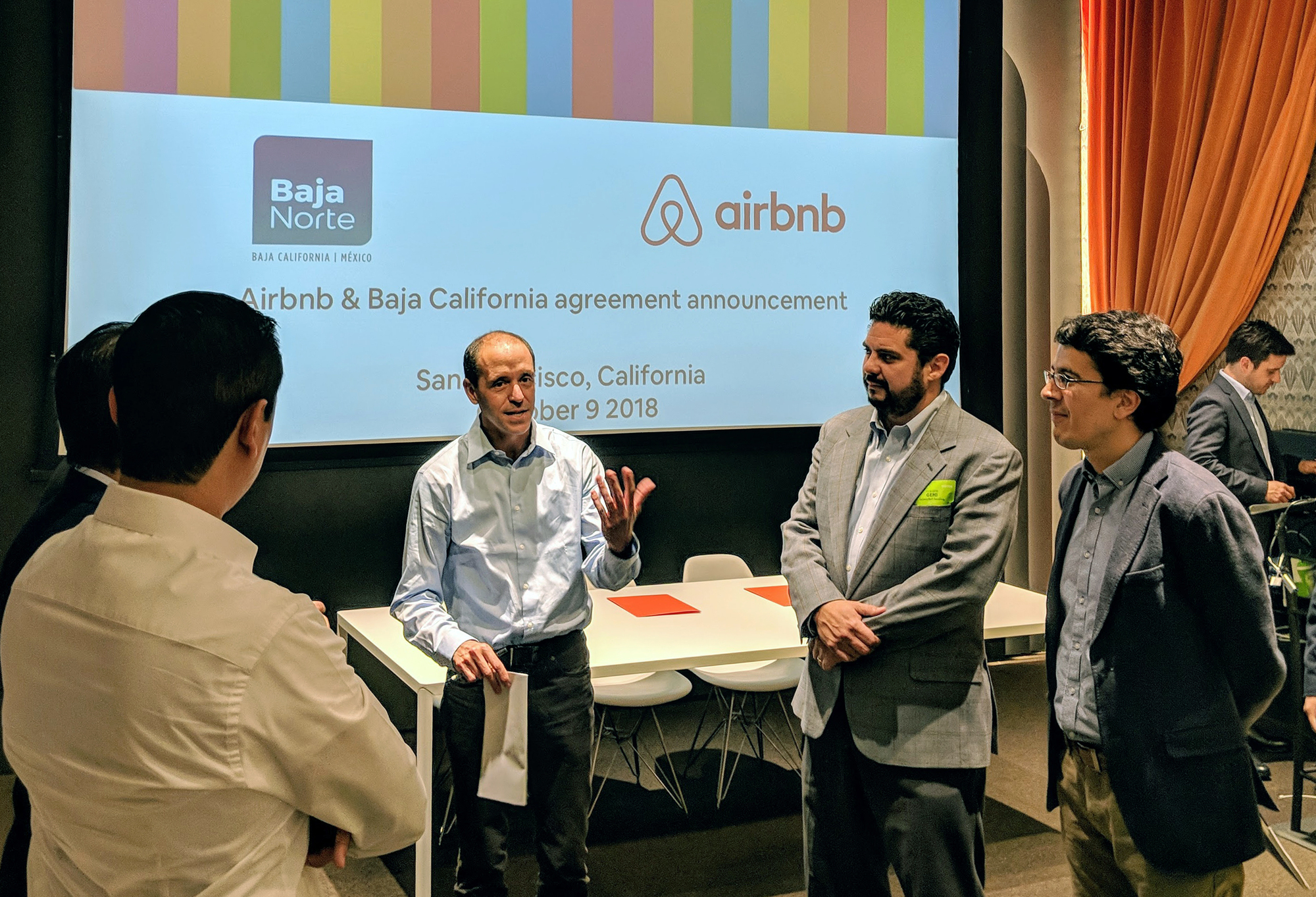 "At Airbnb, we believe in the power of travel as a tool for inclusion. We work every day on building a world where we celebrate immigrants, explorers and adventurers, empowering them to experience the places they visit as locals: building connections and propelling progress" said Chris Lehane during the event.
In recent years, Mexico has grown formidably as a destination and now ranks sixth in the World Tourism Organization list of most visited countries. The national Ministry of Tourism underlined the growth of the country as a travel destination, announcing that during 2017 Mexico had 39 million guest arrivals, a historical record, that generated USD 21.3 billion in revenue.
Local tourism authorities have emphasized that this growth brings additional opportunities of inclusion and making sure that tourism revenue is well distributed. Airbnb has become an ally to governments around the world in the effort to distribute visitors beyond traditional hotspots, boost the total accommodation capacity in during seasonal peaks, empowering locals to share their homes to benefit directly from tourism dollars and creating a more direct economic impact in their communities, by ensuring spending happens in small businesses and restaurants.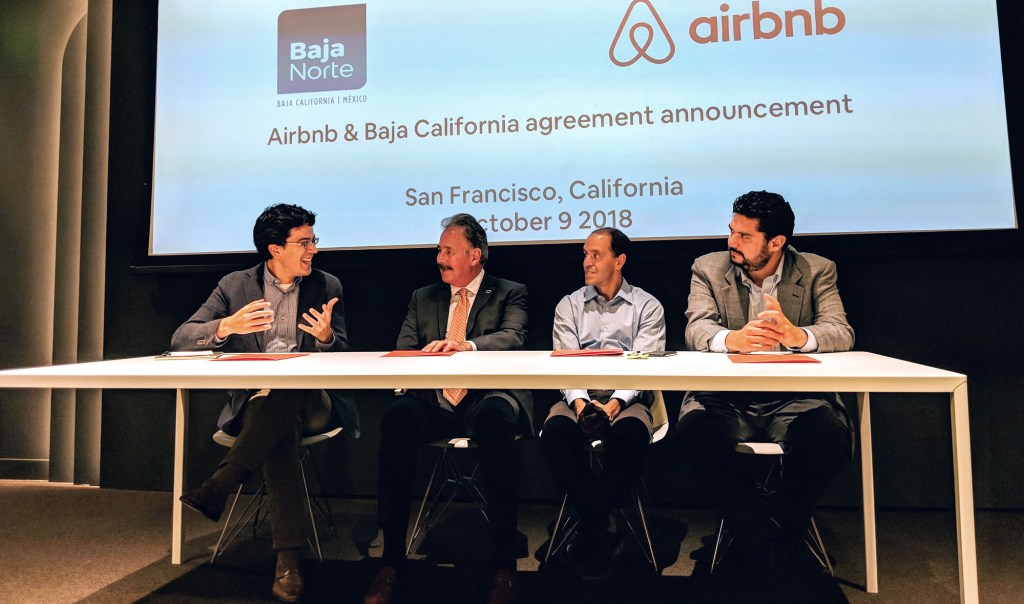 Airbnb also increases the opportunities for underserved groups. 53% of hosts in Mexico are women, and elders are one of the fastest growing demographics on the platform, both in Mexico and all of Latin America.