Great Progress in the Grand Canyon State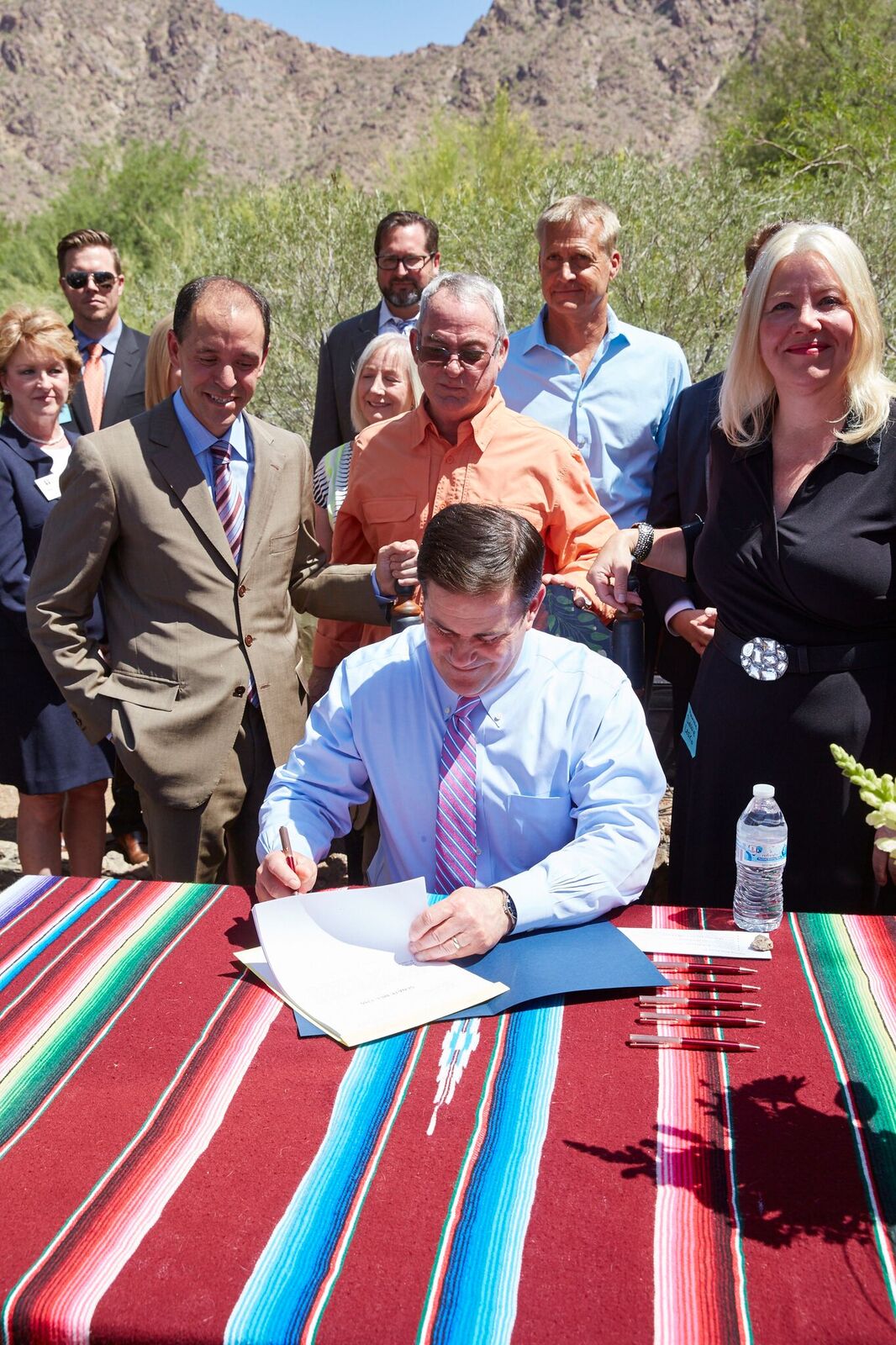 This morning, below Camelba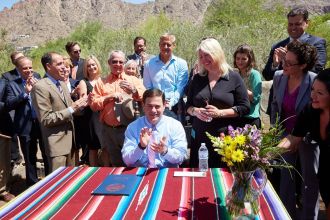 ck Mountain at the beautiful home of longtime Phoenix resident and Airbnb host Ed Newhall, the State of Arizona was added to the growing list of places embracing home sharing.
Alongside members of the Airbnb Community, Governor Doug Ducey signed SB 1350 into law, groundbreaking legislation that allows home sharing to be a powerful economic tool for families across Arizona. The new law allows hosts like Ed to keep and maintain his home, which has been in his family since the 1930s, as well as share it with visitors from all over the world.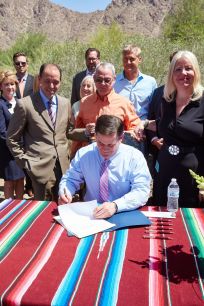 Governor Ducey planted the seeds for SB 1350 earlier this year, when he launched a new Governor's Council on the Sharing Economy and set a bold vision for his state: to make Arizona for the sharing economy what Texas is to the energy industry, and Silicon Valley is to the tech sector.
SB 1350, authored by State Senator Debbie Lesko, represents a major step towards reaching that goal. Specifically, SB 1350:
Protects the rights of Arizonans to share their homes by guarding against regulations that may unfairly prohibit or target short-term rental activity.
Preserves the ability for local communities to set additional safeguards to ensure that hosts are good neighbors and share their homes responsibly.
Streamlines and simplifies tax collection to make it easier for hosts to pay their fair share in taxes and generate new fiscal benefits for public agencies.
Clarifies that homes used for short-term rental activity remain under residential property tax rates, giving homeowners predictability in their property tax bills.
Altogether, SB 1350 sets clear, consistent and common sense standards so that all Arizonans may participate equally in home sharing across the state. That's great news for the thousands of families across Arizona who use services like Airbnb to generate extra income to help make ends meet.
The future of home sharing looks bright in Arizona, and the Grand Canyon state just got a little grander.