As an Airbnb host in Florence, I've gotten to know people from all over the world: solo travelers, families, couples young and old, all of whom choose to share a few hours of their stay with me.
Through my Experience, Photowalk in Florence, I also have the privilege of sharing my passion for photography with people from so many walks of life. I learn a bit about how my guests see the world, too.

That's why I decided to put myself in their shoes for awhile, by embarking on some Experiences of my own.

In August, I was lucky to sneak in some short trips to Berlin and Prague. With only a few days in each city, I decided to book The Ultimate Crafternoon in Berlin and Kayaking in City Center in Prague.
My hometown Florence is known for leatherwork, so I was curious to see what Berlin had to offer on the subject. So when I arrived at Miles and Joseph's place in Berlin, I was full of questions. Right away, they offered me a drink and opened up about the incredible craft work around us, from beautiful bags made from recycled jeans to hand-stitched leather notebooks.
"When you create something on your own, you relate in a special way to that object: You understand the process, and feel it truly belongs to you."

Miles Madison, Berlin Experience host
Everything in the shop had been bought used or vintage, they told me. Over the course of the afternoon, I learned how to make my own leather bag by hand. But in the process, I also learned about the history and culture of Berlin.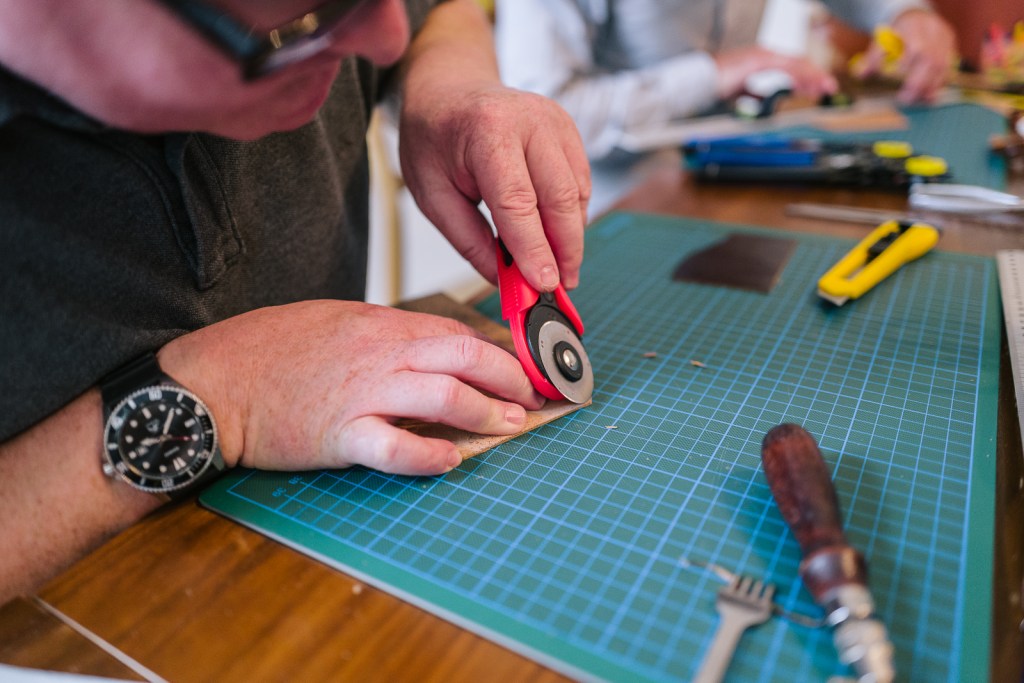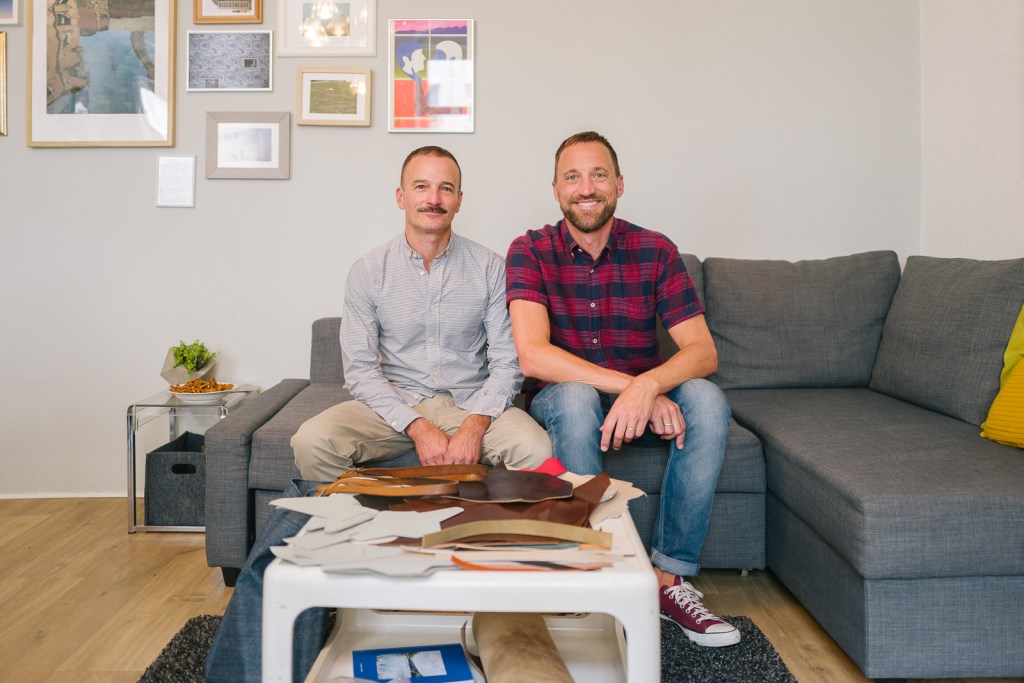 In the surrounding neighborhood, there were several craftsman shops. The houses had once been reserved for the bourgeoisie, while the apartments were granted to the working and artisan classes.
That spirit is very much alive today. In Berlin, the market for leather goods has involved more and more people in recent years, and there is boundless room for creativity.
I reluctantly left Berlin and headed to Prague. But I was especially excited about the Experience waiting for me. I've loved kayaking ever since I was little, and I knew it would be a unique way to see Prague.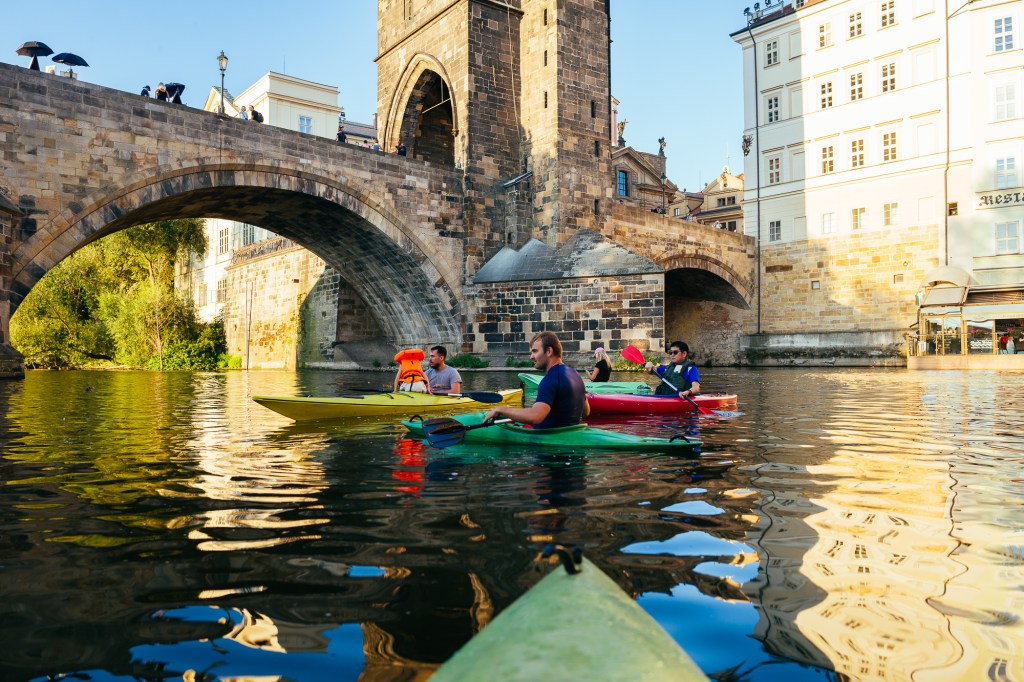 Normally when I visit a city, I take long walks or rides in a car, striving to discover and photograph the hidden facets of the place I'm in. For that reason, I travel in ways that allow me to soak in my surroundings to the fullest: When something hits you, you can stop and truly absorb it. That's why I thought kayaking along the Vlatva was an ideal way to see Prague.
On my second day in town, I headed to the meeting point – easily accessible on foot, in a central area of town.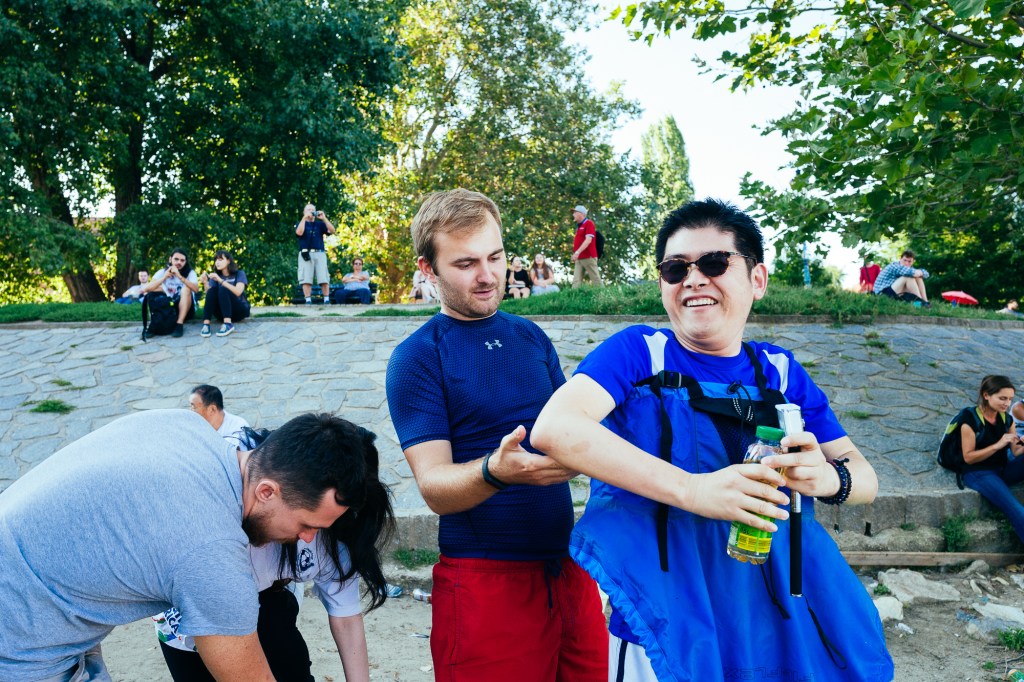 Along with a few other guests, I found the kayaks ready and waiting for us. Our host, Frantisek, handed us some waterproof bags for photos, and we were ready to set sail in less than five minutes.

For kayaking, the basic rule is to stay to the left so you don't risk running into another boat.
Immediately I felt like a beginner again, but my hosts were quick to support us. Soon we were rowing with all the energy we had – and sailed flawlessly through the Vlatva with some breaks for sightseeing. We passed historic palaces, crossed hidden channels that pass beneath the city, laughed and swapped stories for two hours before arriving back at the starting point. By the end, our group was tired, but elated.
"From the river, you can see Prague's evolution: The evolution of the buildings, from the historic palaces, to those belonging to our communist past, to the modern sights."

Frantisek Sladek, Prague Experience host
I went home to Florence better understanding the role I can play in shaping a person's journey. When you have only a few days to live in a destination, spend a few hours walking (or kayaking) in another person's shoes. Whether that's a photo walk, a leatherwork session or a sail down a city river, you'll gain more than you expect.