Home and Experience hosts in South Africa have their say on new Ministry proposals – How to also make your voice heard.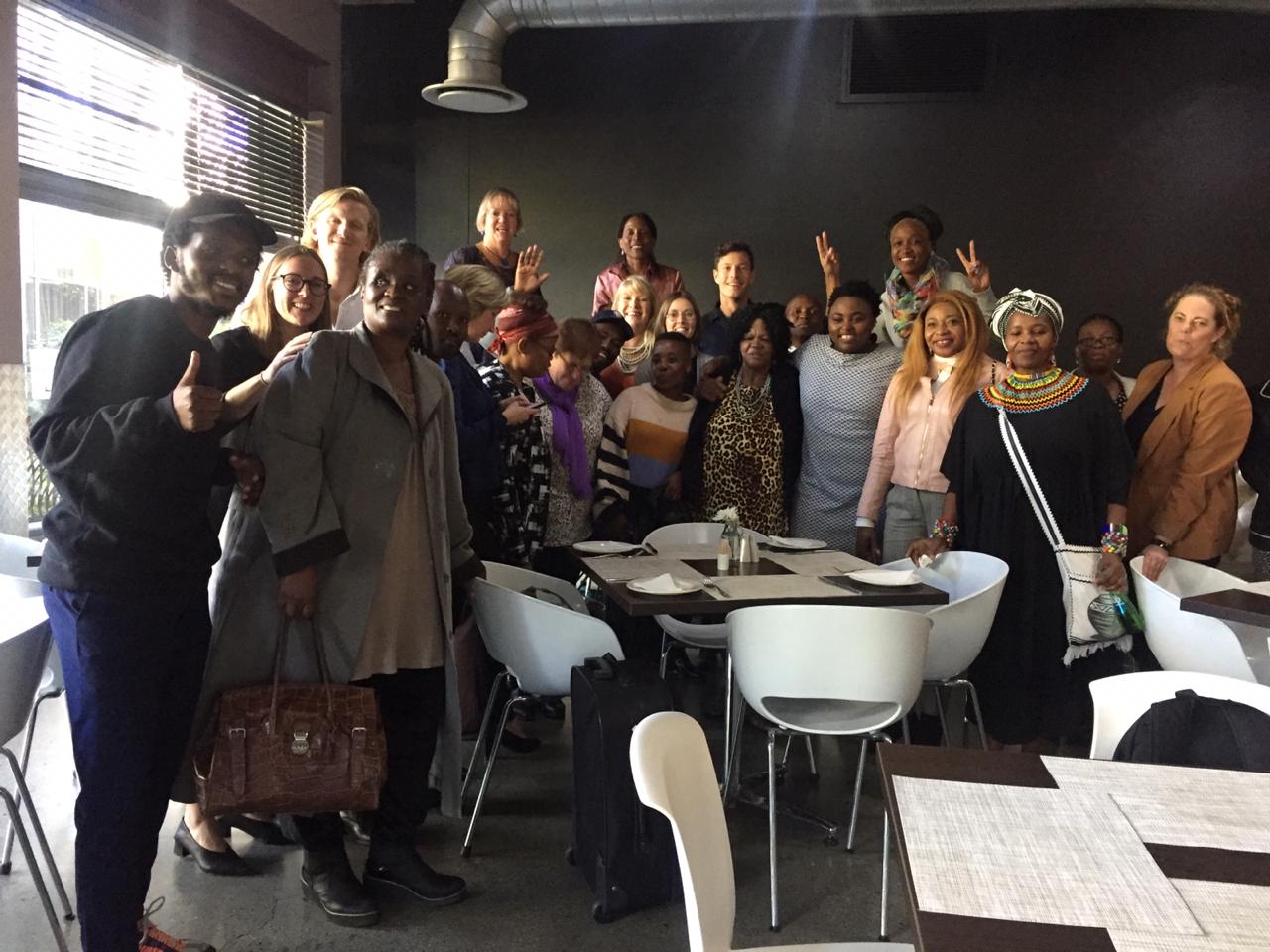 In April, the National Department of Tourism (NDT) in South Africa published a draft of the Tourism Amendment Bill. The amendment – if passed – will provide the Tourism Minister the authority to introduce thresholds with respect to short term rentals as well as introduce new requirements for tour guides to be qualified.
This month, the Department of Tourism made an encouraging step by inviting the Airbnb community in South Africa to share their views on the proposed amendments. Eight Experience hosts and 25 home hosts from across the country had the opportunity to engage in a meaningful discussion on the Bill. Airbnb is committed to facilitating further dialogue between hosts, the Ministry and relevant Authorities as their voices are valuable to the process. If you also want to make your voice heard, then please read on.
Velma Corcoran, Country Manager Sub-Saharan Africa at Airbnb, remarked about the meeting:
"Airbnb is delighted to have the chance to engage with the National Department of Tourism (NDT) about the proposed amendments to the Tourism Act, and is encouraged to see the recognition of the benefits that hosting brings to the local community and economy.

Hosts on Airbnb have already contributed significantly to the South African economy – welcoming people into their homes and creating exciting Experiences and tours, showing to visitors the true and varied face of the country. From June 1, 2017 through May 31, 2018 it has been estimated that host and guest activity on Airbnb generated an estimated R8.7 billion in economic impact in South Africa and this corresponds to a total of over 22,000 jobs supported across the broader South Africa economy.

To continue this trend and to not disadvantage any citizen of South Africa, Airbnb supports fair and proportional rules that are evidence-based, benefit local people, and distinguish between professional and non-professional activity taking into account local conditions. For example, rules based on the level of activity as opposed to the platform where the accommodation is listed with a clear distinction between traditional hospitality providers and occasional home sharers. Similarly, any additional requirements for tour guides should not unfairly discriminate against entrepreneurial citizens from different walks of life."
We know that our community of hosts really want to make their voice heard and there is a way to do that beyond the meeting with the Ministry. All citizens are encouraged to respond to the consultation in writing, no later than Tuesday 11 June 2019 to:
The Director General
Department of Tourism
Private Bag X424
Pretoria, 0001
(Attention: Ms M.M. Setwaba)
Don't forget to state in your letter your name, address and contact details. You should also make clear that your submission relates to the Tourism Act Amendment Bill by writing this right at the top.
If you prefer email, send to Ms Mmaditonki Setwaba at msetwaba@tourism.gov.za
You can find more details here and if you need some inspiration take a look at what other hosts noted when they met with the Ministry.
In a lively session at the ministry hosts expressed their pride in what they were able to bring to South Africa's tourism offering. Ntsiki, a host from Soweto said:
"We show tourists the other side of South Africa, that isn't shown in travel magazines. We tell stories that tourists would otherwise never hear. Tourists aren't just sleeping at our houses, they're staying with a family, experiencing what it is like for us. I show a diversity of people, not a sugar-coated version of Soweto. Airbnb has given us the platform to really tell our stories."
Many hosts also shared with the Department that, while they didn't oppose regulation, they were worried that the draft law would make it harder for entrepreneurs, especially those from disadvantaged backgrounds, to enter the tourism economy.
Ntiski continued:
"A woman in Soweto doesn't think that she can comply with regulations. She didn't go to school, and doesn't have the money to pay registration fees. When she sees red tape and regulations, she will think, 'this isn't for me.'"
In response to the potential additional requirements for tour guides, Experience host Phiwe said:
"I don't have the power or money to get the tour-guiding badge (the tour-guiding badge shows guides who have gone through training and are certified to operate as a registered tour guide). It's not that we don't want to get the badge, it's that we want the government to meet us halfway. We're not saying there should be "no rules", we just want a solution to be able to register."
Siya, a host in Khayelitsha, who like Ntsiki, is an Experience host, said that he worried the proposed law was intended to protect established players by restricting new entrepreneurs. He said:
"The small guys were getting the crumbs, with Airbnb, we can now have a worldwide audience. We've been trying to be a part of the tourism industry for years, now you are coming to restrict us."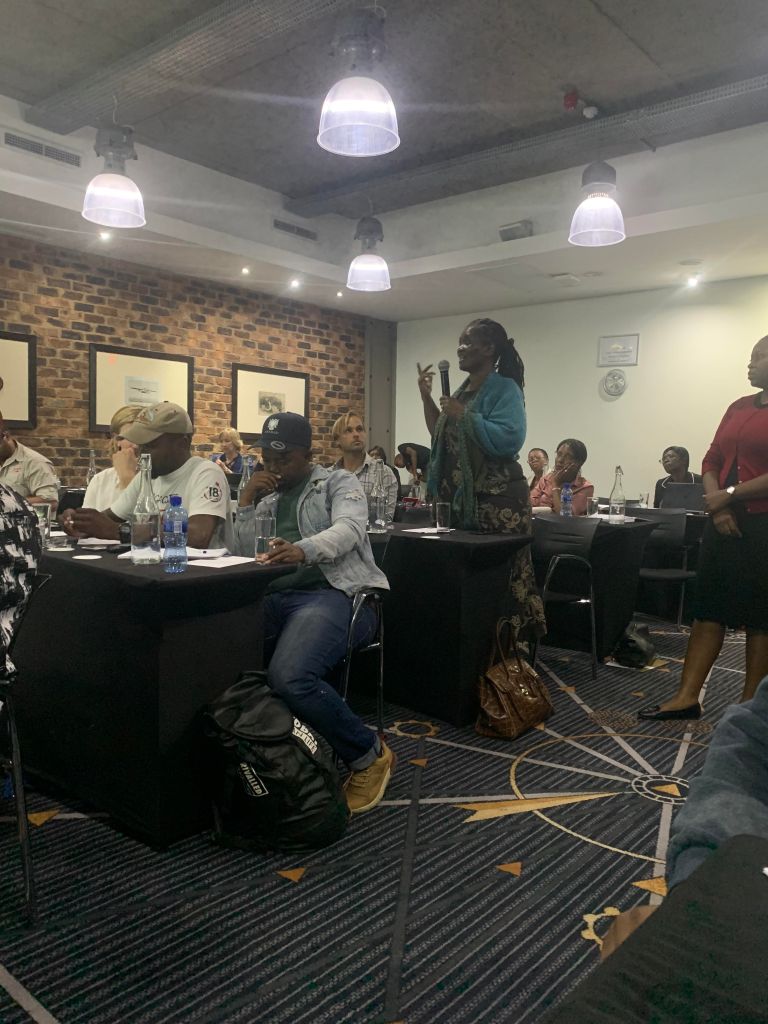 Since its founding, Airbnb has strived to accelerate the creation of opportunity through tourism in South Africa. Promoting the use of technology has been a key tool to connect underserved communities to tourism.
Maria, a host from Khayelitsha Township shared how tourism and technology has enabled economic empowerment for her:
"Hosting on Airbnb has made me young. I can now confidently use an app. I can also afford to raise the kids well, and to pay my levies. I love giving the opportunity to other women in my neighbourhood who I explain how to join the platform."
Hosts on Airbnb are incredibly proud of the offering that they bring to the tourism sector, and Airbnb wants to continue to support them as they make their voices heard in the ongoing participatory process. Airbnb is committed to facilitating a dialogue between them, the Ministry and relevant Authorities as their voices are valuable to the process.
We know that policymakers like to hear from locals, to understand their experience and the good they bring to their community. If you want to share your story with the Ministry, you have until the 11th June.