If you were to set out on a search for mermaids, the Great Lakes might not be the first place you'd think to look. But for professional mermaid Nora Kaitis, the idea of bringing the fairy tale sirens to her hometown of Chicago made perfect sense.
"​I saw a YouTube video of a mermaid fitness class and I just fell in love with the concept," Nora explains. The swimmer's speed, grace, and — of course — her shimmering, glamorous tail immediately drew Nora to the water. Like freediving, mermaiding (as fans like to call the marine pastime) involves swimming with a monofin that allows for strong dolphin kicks and smooth movement through the water. Combine that strength with the poise of a synchronized swimmer, add in some rainbow-colored scales, and suddenly you have an enchanting aquatic activity. "I just had to try it," she says. "I love water, swimming, dance, and glamour and this seemed to combine everything!"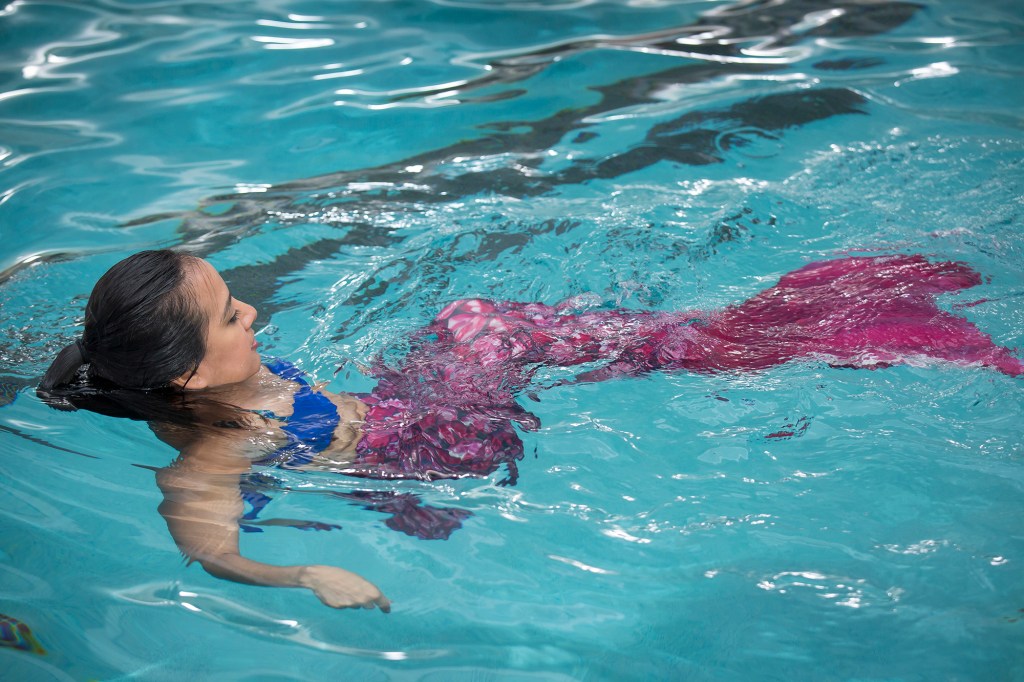 On dry land, Nora served as a sixth grade teacher with the Peace Corps for two years, before working in online sales and training extensively as a dancer with Studio L'Amour in Chicago. Once she discovered mermaiding's unique blend of artistry and athleticism, Nora knew she had found her calling. In the summer of 2016, she partnered with AquaMermaid to open Chicago's first and only mermaid school.
While mermaiding may have originated in the water ballets, vaudeville acts, and classic cinema of the Twenties, Thirties, and Forties, the sport has experienced a new wave of interest in recent years. Today, mermaiding is about more than just looking good in a glittery tail. Nora offers what she calls "Chicago's most glamorous workout," and the techniques that form the core of AquaMermaid's classes were developed by a group of professional dancers, aquatic fitness instructors, and synchronized swimmers — including the team from McGill University in Montreal.
"We draw on several movements of synchronized swimming," Nora says, and the group finds inspiration in the professional mermaids and aquatic performers working today like Hannah Fraser and Mermaid Kariel. But you don't need to be a freediving, shark-whispering sea maiden to enjoy the feeling of putting on a tail and going for a swim. Nora teaches the basics of mermaiding through Airbnb Experiences, where first-timers of all ages can join her in the pool and embrace their inner mermaid or merman. Since opening AquaMermaid Chicago last year, Nora has taught this unique form of fitness and artistic expression to over 400 new mermaids and mermen.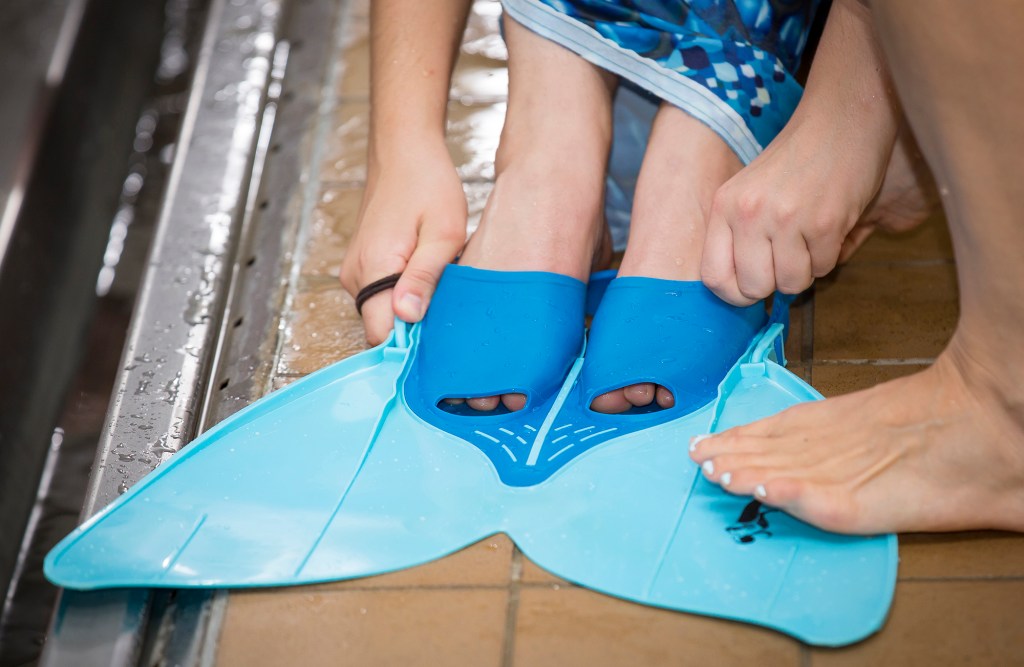 "The transformation is a little awkward at first," Nora says, but donning a mermaid tail can be empowering in a variety of ways. There's a freeing, energizing rush that comes from swimming with the surprisingly powerful monofin for the first time, Nora explains. But for many novice mers, it's the opportunity to live out their undersea fantasies with a school of new friends that makes the experience truly unique.
You can check availability of Swim Like a Mermaid  here  and all other Chicago Experiences available to book here. 
Download assets from this post here.