For pilot, Craig Judd, aviation was a passion from a young age. Ever since his father, Don Judd, a Naval pilot who served in World War II, taught him how to fly a small plane when he was 18 years old, Craig knew he belonged in the sky.
He went on to receive his master's degree in mechanical engineering and spent 38 years developing rocket engines for NASA at Aerojet-Rocketdyne. Having a commercial pilot license and flight instructor certification, Craig also has 2,000 hours of experience flying antique airplanes.
And just as Craig became a fan of flying at a young age, his membership to the Commemorative Air Force and the Experimental Aircraft Association has given him the opportunity to give rides to children to spark their own interest in aviation. He fondly remembers giving a ride to a 10-year-old boy who was silent while in flight. Craig thought maybe he wasn't enjoying his time but when they landed the boy remarked, "that was the best experience of my life". Craig was sure he would become a pilot.
As he went on to raise a family of his own, his passion to combine building things and flying led him to purchase and restore The Stearman, a 75-year-old airplane used in World War II for primary training, with his son and longtime friend – a feat that took nine years.
Previously hosting instructional lessons and participating in air shows, as an Experience host on the Airbnb platform, Craig now takes locals and travelers alike for a ride in his 1943 open-cockpit biplane over the magnificent Superstition Mountains, east of Phoenix, AZ. And since being on the platform, he's hosted travelers from across California and as far away as Switzerland.
"I've been able to give rides to kids as young as 12 to people in their 90s but these people in some cases, were actual pilots in World War II. That was a thrill and honor."
Craig enjoys meeting people from different walks of life and says Airbnb allows him to fly more.
It's pretty exhilarating and you don't want it to end – I know I've done something to make them have a better day.

Craig Judd, Pilot and Airbnb Experience Host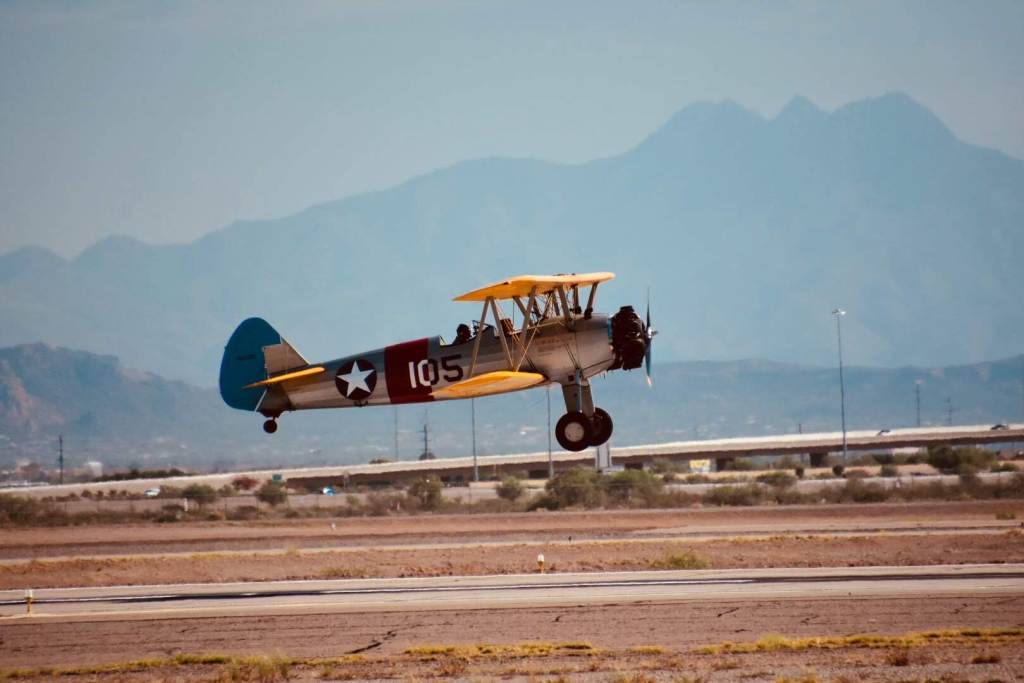 Check availability of Craig's Experience here. His Experience was also featured on CBS This Morning on Wednesday, August 29.
Photos courtesy of CBS This Morning
The Airbnb Press Room is aimed at journalists. All Homes and Experiences referenced on the Airbnb Press Room are intended purely to inspire and illustrate. Airbnb does not recommend or endorse specific Home listings or any other Homes or Experiences on the Airbnb platform.