Melannie Aquino became a coffee artist through a serendipitous accident. While working as a barista, she discovered that you could turn errors in pouring steamed milk into original designs.
Five years later, it's both an art and a thriving business in San Francisco.
Initially, Melannie was inspired by a friend who's trained in Japanese artistic techniques of turning mistakes into an opportunity to make something new. She found that this was a perfect philosophy for turning shapeless blobs of milk into mini-masterpieces.
People tell me it brightens their day: It's a piece of art that nobody takes too seriously, and it's nothing but positivity that comes out of it.

Melannie Aquino, coffee artist and Airbnb Experience host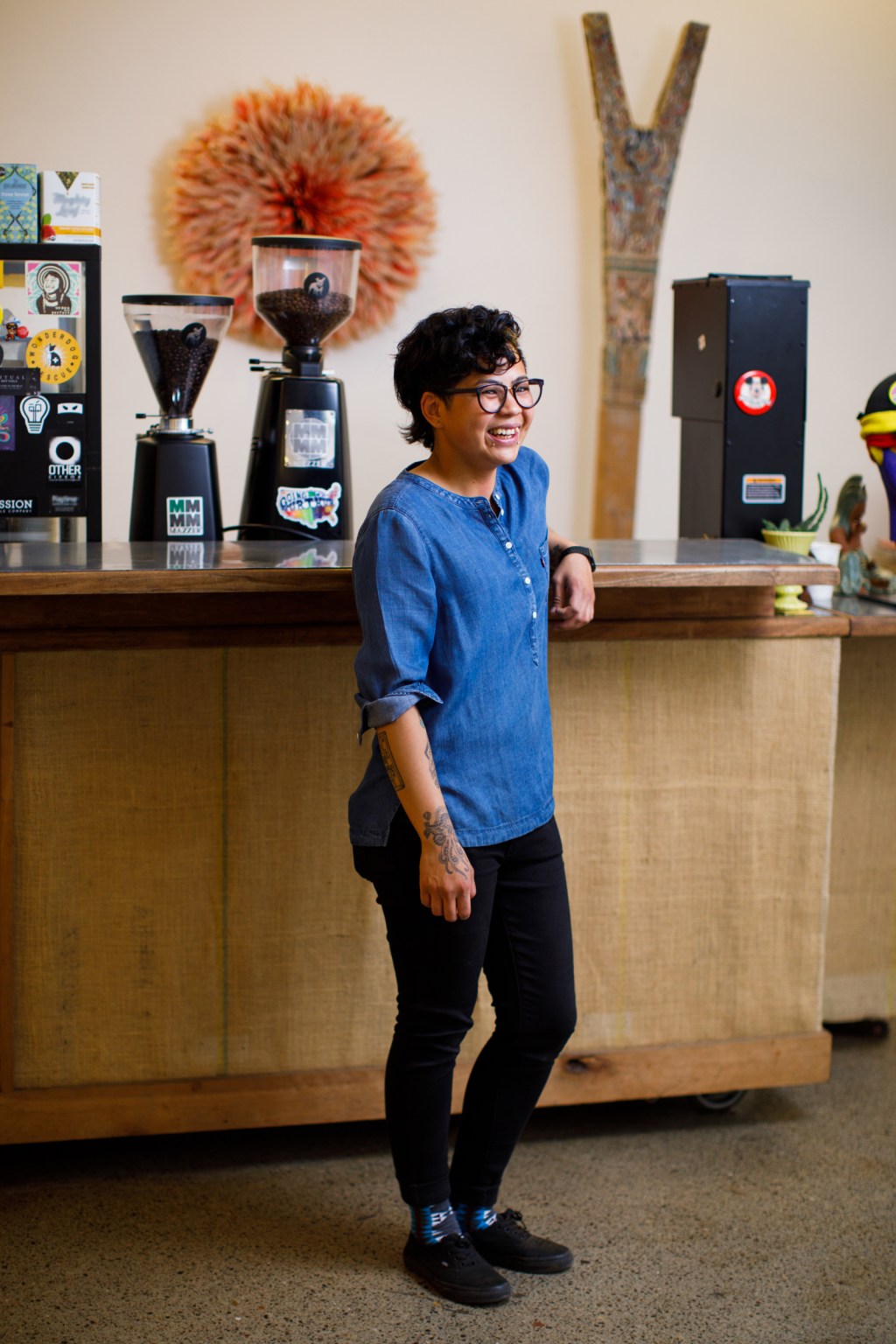 Aquino moved to San Francisco ten years ago to pursue film school, and says she learned to draw by making storyboards for student films. She later dropped out and started managing coffee shops. "In this city everyone is an expert at everything," she says. "I love understanding what I'm doing, breaking down the coffee, and I found I really liked the science behind it."
That science evolved into an art, and she found that customers were willing to pay a little extra for cute designs.
In her very first attempts, "I would make a little bear out of a blob," she says. Countless hours of practice later, Melannie has been identified as one of the top coffee artists in the world by Mashable.
Using only chocolate and a metal toothpick – whole milk is best as a base, she says – she's doodled everything from legendary movie characters and pet portraits to stunningly intricate city skylines. Though her most detailed designs can take up to ten minutes, she'll practice each new drawing repeatedly and is able to do most in less than one minute.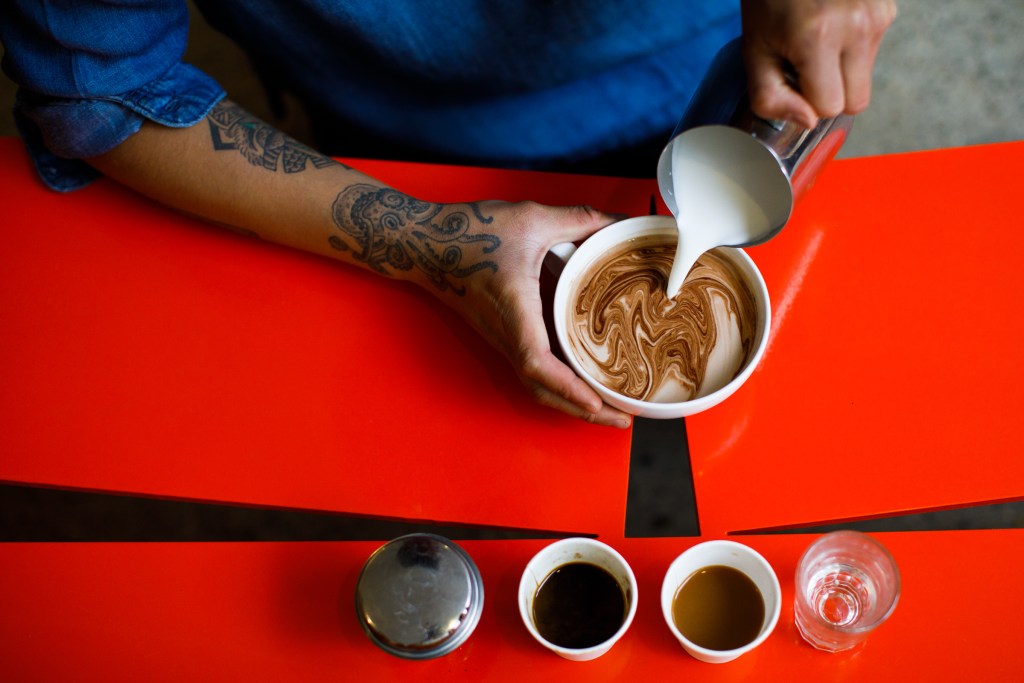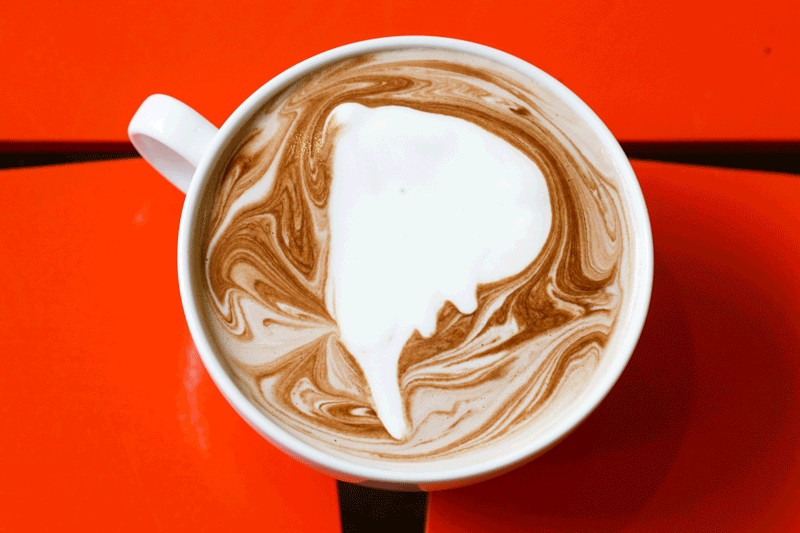 Boosted by the made-for-Instagram appeal of coffee art – which helped Melannie's designs to earn cult status on food blogs and social media – she has turned what was once a quirky side project into a full-time career in custom designs, specialty catering, and even a forthcoming coffee table book.
She also teaches coffee art through Airbnb Experiences, where coffee lovers join Melannie for an intensive lesson in creating their own designs. Since launching the Experience less than a month ago, she's hosted coffee enthusiasts from across California and as far away as the Philippines.
You don't need an art background, or even a penchant for drawing at all to make coffee art that's good enough to photograph, she says. Guests recall the Experience as surprisingly simple, fun, and relaxing.
With a few handy tricks and a patient teacher, guests progress in minutes from novices to custom coffee artists that could pass for professional.
"By the end of the lesson, the designs that guests create are way better than the ones I did early on," Melannie adds.
Check out Melannie's Instagram, and check availability of The Art of Coffee Experience.