How to Support Healthy Tourism When You Travel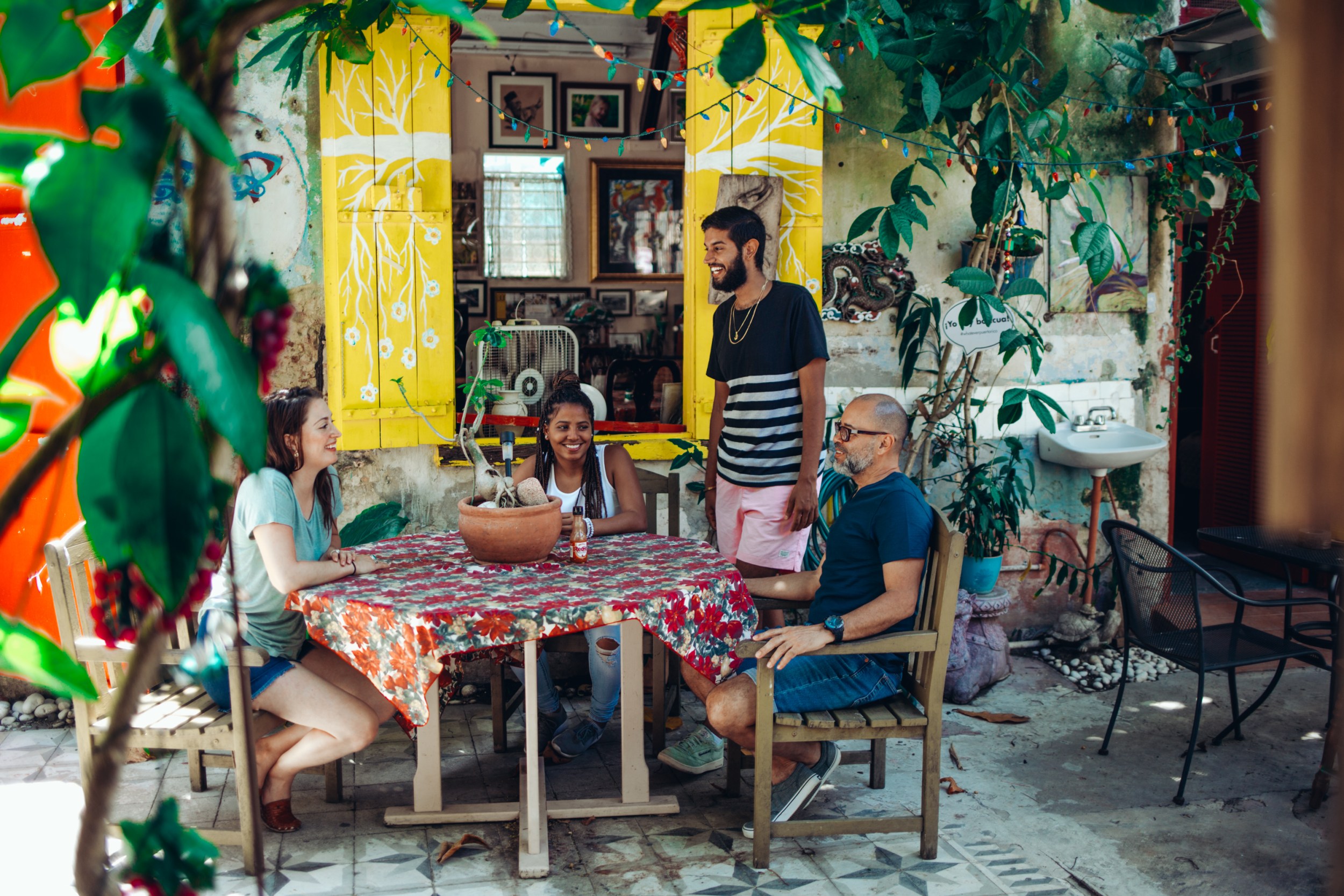 Today, we announced Airbnb's top trending destinations for 2019: 19 places that are off-the-beaten track, where tourism that is more sustainable and authentic, or what we call "healthy travel," will benefit residents and travellers alike. The top trending destination, Kaikoura, New Zealand, has seen a 295% increase in bookings since last year, which could help the community rebuild after a 7.8 earthquake hit the region in 2016. But regardless of whether you choose to go to Batumi, Georgia or Barcelona, it's still important for Airbnb guests to be responsible travellers. Which is why we've compiled these tips from our Tourism Advisory Board to help travellers know the best ways to respect the places they visit and truly live like locals.
"Travellers should use all their senses while enjoying a destination (smell, touch, hear and eat). This will allow you to immerse yourself in the culture. Culture is not a commodity, it's rather a product that can only be consumed at the point of sale. When you're buying your souvenirs – shop small and local. Ask your host about what their favorite neighbourhood shops are. By spending your money with a trained craftsperson or at a small business, you're helping spread the benefits of tourism to the locals and impacting the larger community in the best way possible."

Rosette Rugamba, Managing Director of Songa Africa and Amakoro Lodge and former Director General of Rwanda Tourism and National Parks
"Even if you are lucky enough to be staying in accommodation that is powered by wind turbines, solar panels, hydroelectric power or geothermal energy, think about your carbon footprint and the electricity costs that you are accumulating for your host. When you are leaving each day, turn off those lights, unplug the chargers, power down your laptop and switch off the air conditioning units. When you return, try to take shorter showers than at home: the less hot water you use, the less energy is required."

David Scowsill, former President and CEO of the World Travel & Tourism Council
"Beyond planning your itinerary, do some extra homework before you take your trip. Read up on the local customs and come prepared. For example, in some sacred places you might need a headscarf or an alternative to shorts and a t-shirt. Or pack a pair of slippers if you're going to a place where it's common to take off your shoes when you go inside. It's also a sign of respect to learn a few local sayings before you go — especially please and thank you."

Taleb Rifai, the former Secretary General of the United Nations World Tourism Organization
"Consider how you'll get from place to place. Taking a train is better than taking a short-haul flight. And while public transport can be a little daunting in a new country, it's more sustainable than taking taxis or renting a car. Even better, walking is a great way to see a destination and the only energy it spends is your own."

Professor the Hon. Bob Carr, the former Foreign Affairs Minister for Australia and former Premier of New South Wales
Beyond the advice of our Tourism Advisory Board, there are many other resources you can tap for learning how to be a responsible traveller. The Global Sustainable Tourism Council has compiled tips and resources for travellers hoping to make a positive impact on the places they visit, including their "The Responsible Tourist" guide. This guide can help you pick destinations that practise responsible tourism, learn how you can get involved in local projects, and even get specific tips for diving and hiking.
Airbnb also offers guides for travellers in specific destinations including Paris, Rome and Venice. While every destination is different, hosts in every country agree that good guests can be great by learning how to sort the trash and being mindful of the noise from rolling suitcases. These considerations might sound small, but they can make a huge difference to neighbours and communities around the world.
Happy (healthy) travelling!