Hundreds of DC hosts speak out against Councilmember McDuffie's anti-home sharing bill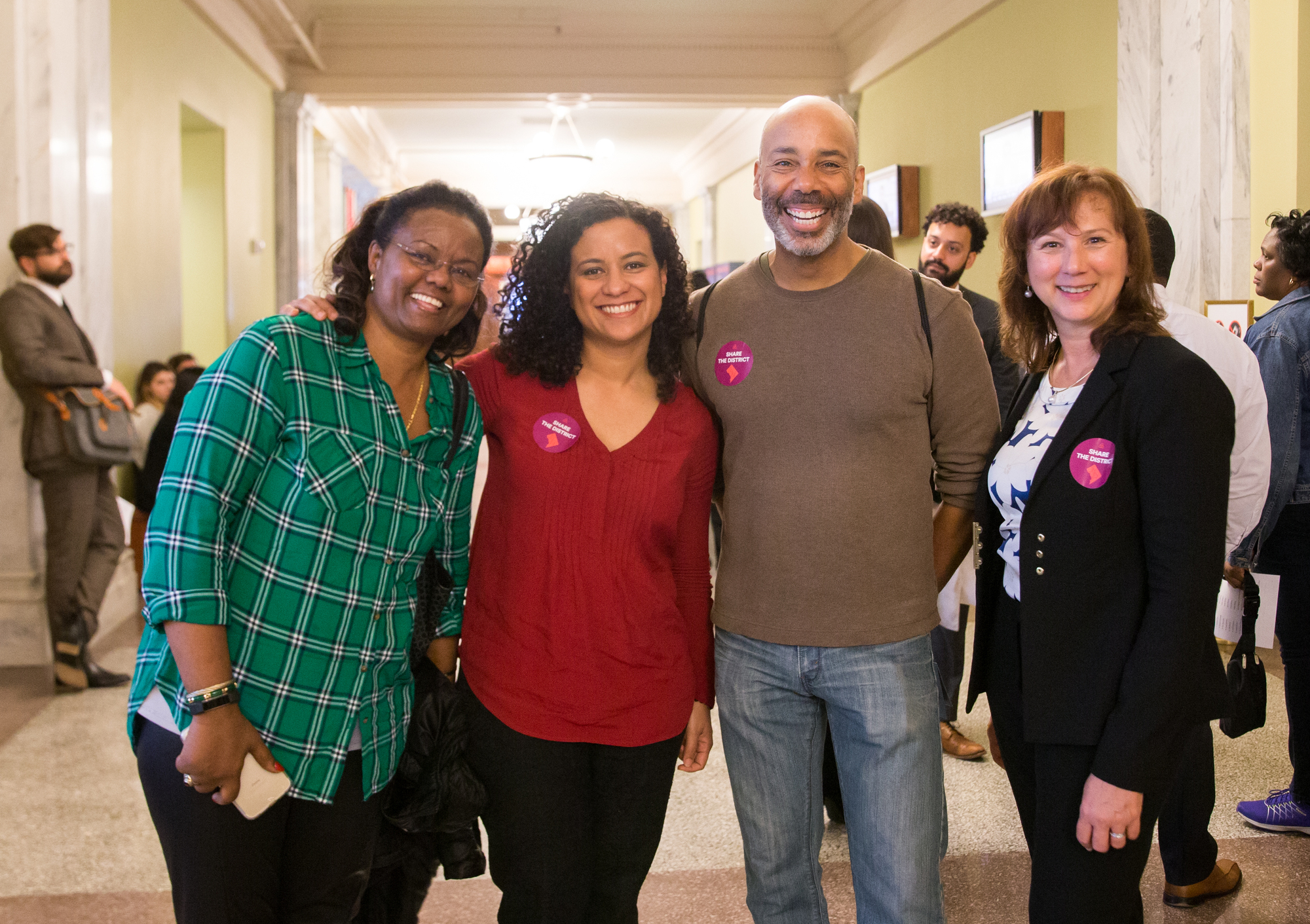 On April 27th, over 250 hosts from across the District of Columbia attended a hearing at the John A. Wilson Building to speak out against Councilmember Kenyan R. McDuffie's anti-home sharing bill. The overreaching bill threatens to severely restrict short-term rentals in DC by putting an unreasonable 15-day cap on home sharing.
The premise behind McDuffie's bill is that home sharing through platforms like Airbnb is directly correlated with a shortage in affordable housing units in the District, but data from a recent study on the effects of Airbnb on housing in DC proves otherwise.
The eight hour hearing featured eighty-seven witnesses, many coming from our very own DC host community, who explained how home sharing has unlocked economic opportunities for middle class Washingtonians. "This bill would strangle the ability of D.C. residents – many of whom are simply seeking to earn small fractions of extra income by using their biggest asset – to participate in the growth of the the District's burgeoning tourism industry," said Cathy Cook, an Airbnb host and longtime Ward 2 homeowner. "It would be simply another barrier in front of the already challenging pathway for economically struggling District residents to enter or maintain their status in the middle class."
"Even after establishing myself in a career, I struggled to make ends meet with graduate school loans, saving for retirement, and maintaining a home in the District — so about 2 years ago, I joined Airbnb as a host." – Synta Keeling, a Ward 7 resident and Airbnb host
Airbnb hosts, Cathy Cook and Synta Keeling
Home sharing is not just a powerful financial tool for hosts, it has driven millions of dollars into the local economy, often bringing economic activity to wards that are removed from typical tourist traffic. Last year alone, Airbnb guests in DC spent $160 million at local restaurants, shops and small businesses. "On any given day," said host Synta Keeling from Ward 7, "hundreds of people visit the District for work, study, tourism, or even to advocate on a policy issue, and Airbnb allowed me to open my home to these travelers, earn extra income to save for my future, and pay down my debt."
"Home sharing has offered me the chance to further support my community by encouraging my guests to visit the local small businesses along Georgia Ave and surrounding streets." – Elizabeth Furgurson, a resident of Ward 1.