Investing in Chicago's Douglas Park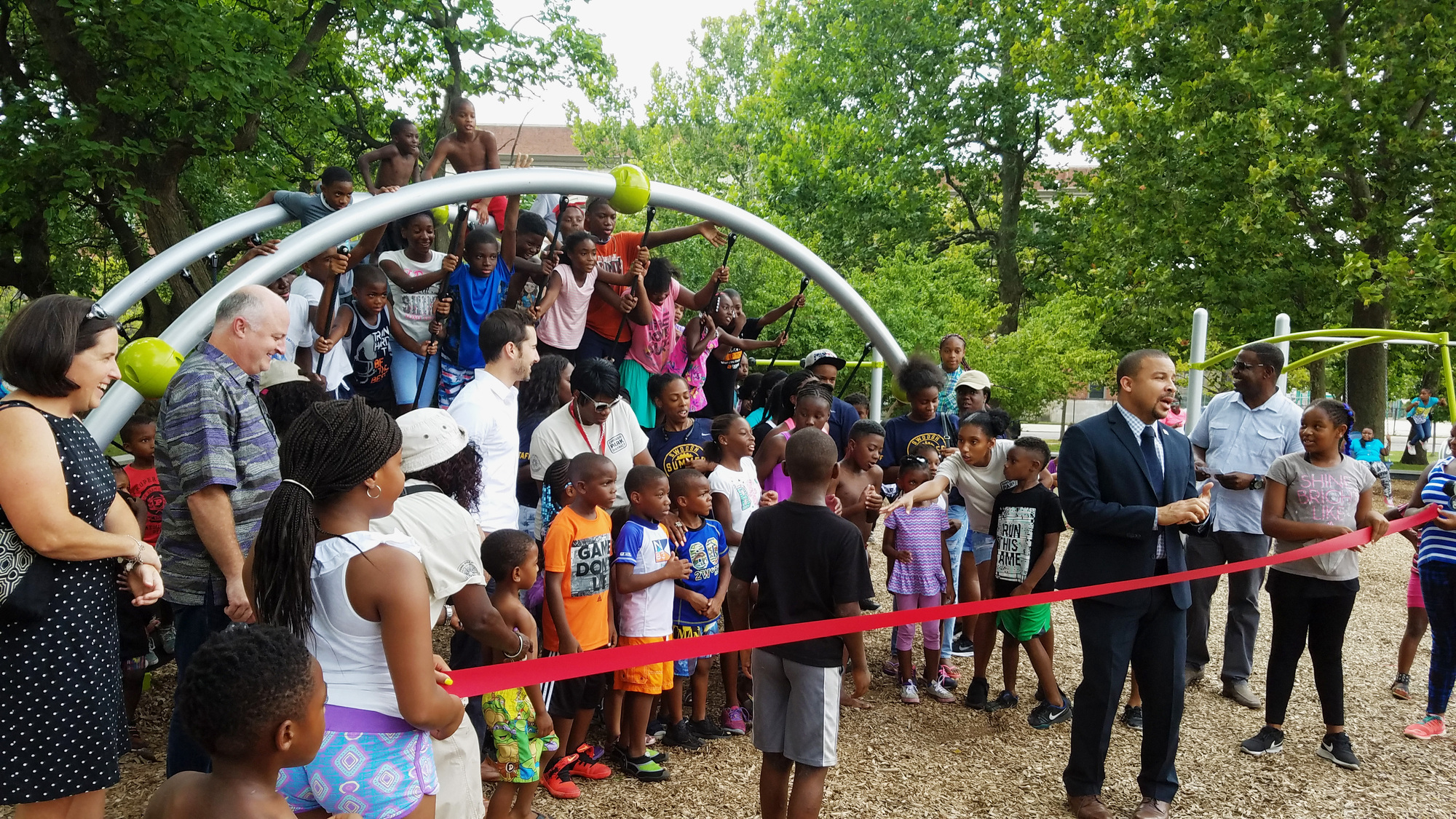 As one of Chicago's newest community partners, Airbnb recently announced the culmination of a vision aimed at fostering safe and fun after-school activities for Chicago's kids. That vision came to fruition last week with the opening of a brand new Grateful Dead themed playground for the children of Douglas Park. The playground – courtesy of an investment from Airbnb – was officially unveiled in an event led by community leaders, families and children participating in the Chicago Park District's local Swoosh Summer Camp.
The Grateful Dead theme stems from Airbnb's partnership with the band during their "Fare Thee Well" final shows, which took place at Soldier Field in Chicago over the 2015 July 4 weekend – almost 20 years to the day of Jerry Garcia's last performance, which coincidentally also took place at Soldier Field. Grateful Dead drummer Bill Kreutzmann – an active Airbnb host in his own right – hung out backstage and traded hosting stories with other members of the Airbnb community who won the opportunity via an online contest.
The incredible reception from the Grateful Dead event coupled with the growing enthusiasm of Chicago's Airbnb community spurred Airbnb to partner with the City of Chicago and the "Fare Thee Well" promoters (Peter Shapiro and Don Sullivan) to identify a project that could support a community beloved by so many of our hosts. In collaboration with the Chicago Park District, Airbnb chose Douglas Park as a site where a new playground could have an immediate and tangible impact on the neighborhood. The new playground was designed to convey senses of belonging and magic, incorporating interactive musical instruments and even utilizing the Grateful Dead's world-famous dancing bear imagery.
This past spring, Airbnb worked with the city of Chicago to create clear, fair rules that allowed everyday people in all 50 wards and 77 neighborhoods to share their homes with visitors from around the globe. In a particularly exciting development, the new ordinance allocates a portion of the tax revenue paid by Airbnb guests to support homelessness programs in Chicago.