Home to beautiful beaches, ancient cities and arguably the world's finest food, it is no surprise that Italy is numero uno in Europe when it comes to Experiences. According to the latest figures revealed by Airbnb, Italy is ranked first in Europe by number of Experience bookings, placing it ahead of both France and Spain. Globally, it is second only to the United States. But perhaps even less surprising is that Italy is the global leader for food Experiences on the people-powered platform.
Since launching in November 2016, Experiences on Airbnb have rapidly established themselves in all the major Italian cities. From Milan to Naples there are now over 280 Experiences nationwide with offerings that range from goat-cheese making to a jeep ride through a family vineyard. Starting today, Airbnb is bringing Experiences to the entire country, allowing guests the opportunity to see the real Italy in both rural and urban areas. 
We are proud to be top of the ranking in Europe in terms of the number of Experiences available on Airbnb. Italian hosts have responded enthusiastically to the opportunity to show to the world the true essence of Italy, including hidden corners that haven't traditionally benefited from tourism. Today the platform offers over 1500 experiences worldwide, in cities such as New York and Rome but also in surprising locations like the magnificent hinterland of Sardinia or in some of Italy's lesser-known but beautiful villages.

Matteo Frigerio, Country Manager for Airbnb in Italy
2018, which has been named the year of food by the Italian Ministry of Food and Culture, has been a resounding success for culinary Experiences on Airbnb. Food and/or wine Experiences are currently the most booked in Italy and currently represent 37 percent of the Experiences on offer worldwide (with just under 600 food Experiences). The average price of a food and/or wine Experience is $75 which is slightly above the $62 average price for Experiences overall. This higher price is reflected in the fact that 60 percent of revenue generated by Experiences comes from a culinary Experience.
Frigeri continues: "Experiences are a great way to promote homemade and authentic food from rural Italy. We are eager to impress on the thousands of local farmers and producers that what they are doing is exceptional and that visitors to Italy want to know more about them. Experiences are a great way to convey this message and give unprecedented access to the real Italy."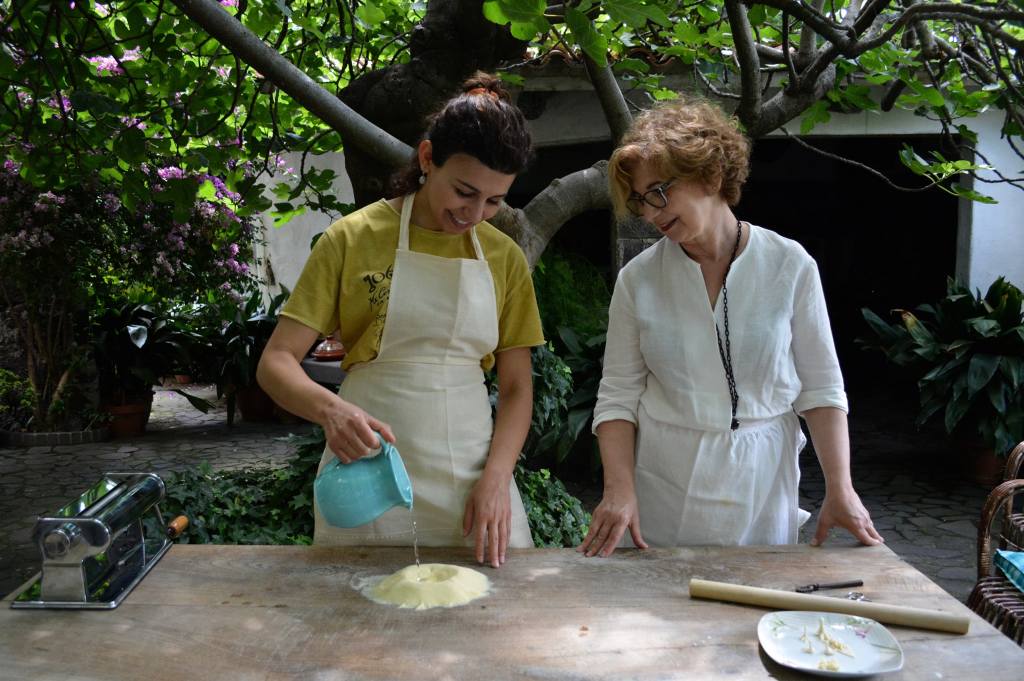 The chance to promote quality local produce has been enthusiastically adopted by new hosts to the platform. Among them Raimondo, who raises endangered goats, and introduces guests to his flock and shows them how to make a full flavored goat cheese; or Chiara, who left her job as a flight attendant to return to her homeland and welcome guests to her family's artisan cheese factory.
Following the success of Experiences in such hotspots as Florence, Rome, Milan and Naples, Airbnb is pleased to announce that, starting today, host-led activities can now be hosted or booked throughout all of Italy. In the upcoming weeks and months, more and more authentically Italian Experiences will be added to the platform. Anyone who wants to offer an Experience on Airbnb can now make an online submission here or by contacting the team at experience@airbnb.com.
The Airbnb Press Room is aimed at journalists. All Homes and Experiences referenced on the Airbnb Press Room are intended purely to inspire and illustrate. Airbnb does not recommend or endorse specific Home or Experience listings on the Airbnb platform.