Airbnb partners with Jeju Provincial Government Partners to promote tourism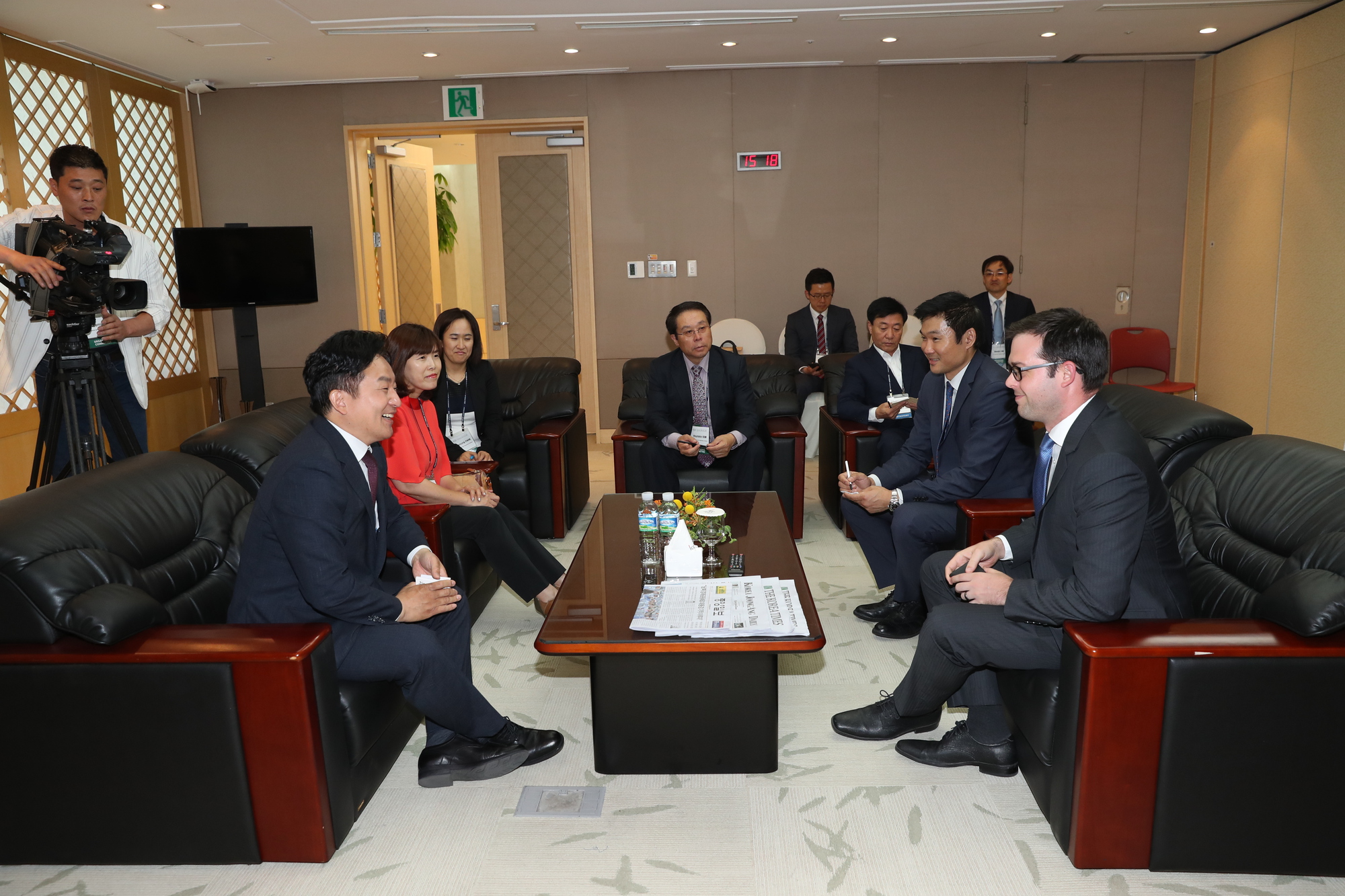 We're thrilled to share news that last week, at the 12th Jeju Forum for Peace and Prosperity, Airbnb and the Jeju Special Self-Governing Province agreed to work together to promote tourism in Jeju, Korea's most popular tourist destination.
Speaking at the Forum, Won Hee-ryong, Governor of Jeju Province, said: "We look forward to working closely with Airbnb to promote Jeju as a world-class tourist destination."
The Governor, who is also the Chairman of the Organizing Committee for the 12th Jeju Forum for Peace and Prosperity, discussed how alternative accommodation options can help diversify tourism in Jeju as the number of Chinese travellers decreases: "Providing diversified accommodation options and local experiences to individual and family travelers will help build a stronger community."
Expressing further support for Airbnb, the Governor also added that he has empty rooms in his house and "should list my house on Airbnb!"
There are more than 4,000 active Airbnb listings in the island of Jeju, and nearly 200,000 travellers stayed on Airbnb listings in the past year. Governor Won of Jeju Province marks the third Governor in Korea, after Gangwon Province Governor Choi and Chungnam Governor Ahn, to endorse Airbnb and home-sharing in Korea.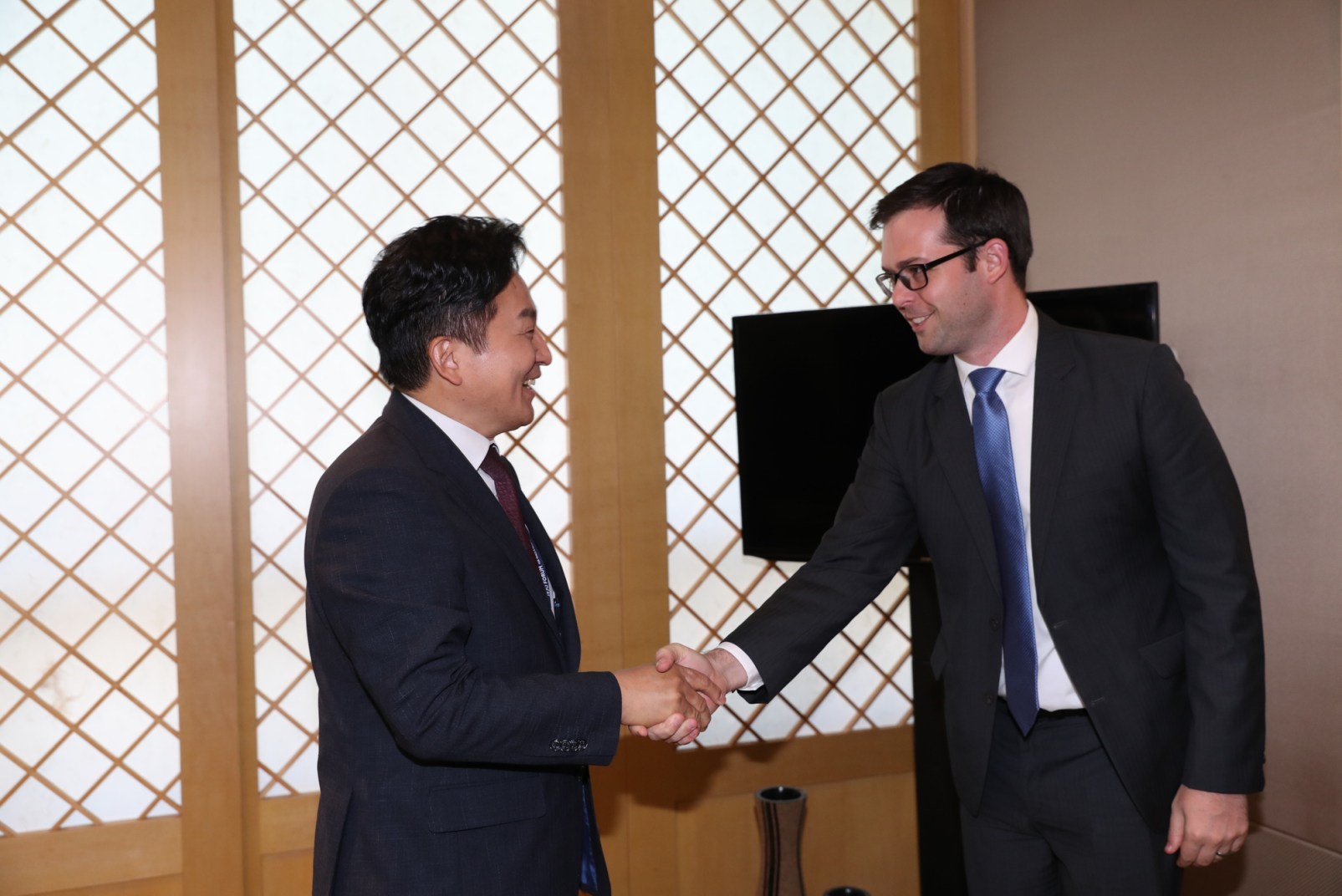 [Left: Won Hee-ryong, Governor of Jeju Province, Right:  Mike Orgill, Airbnb's APAC Director of Public Policy]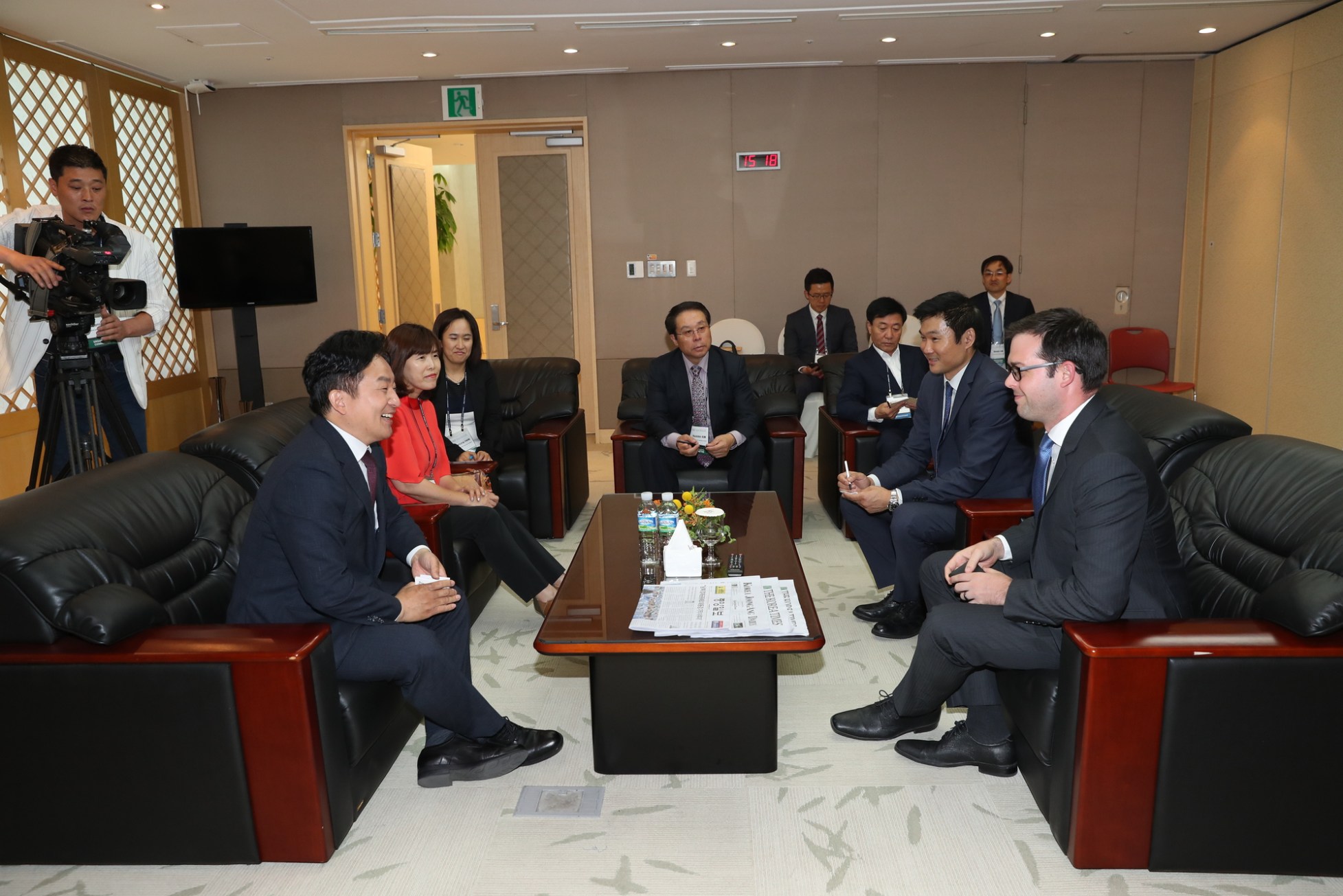 [Jeju Provincial Government-Airbnb Meeting]