Korean Government Partners with Airbnb to Supercharge Rural Economy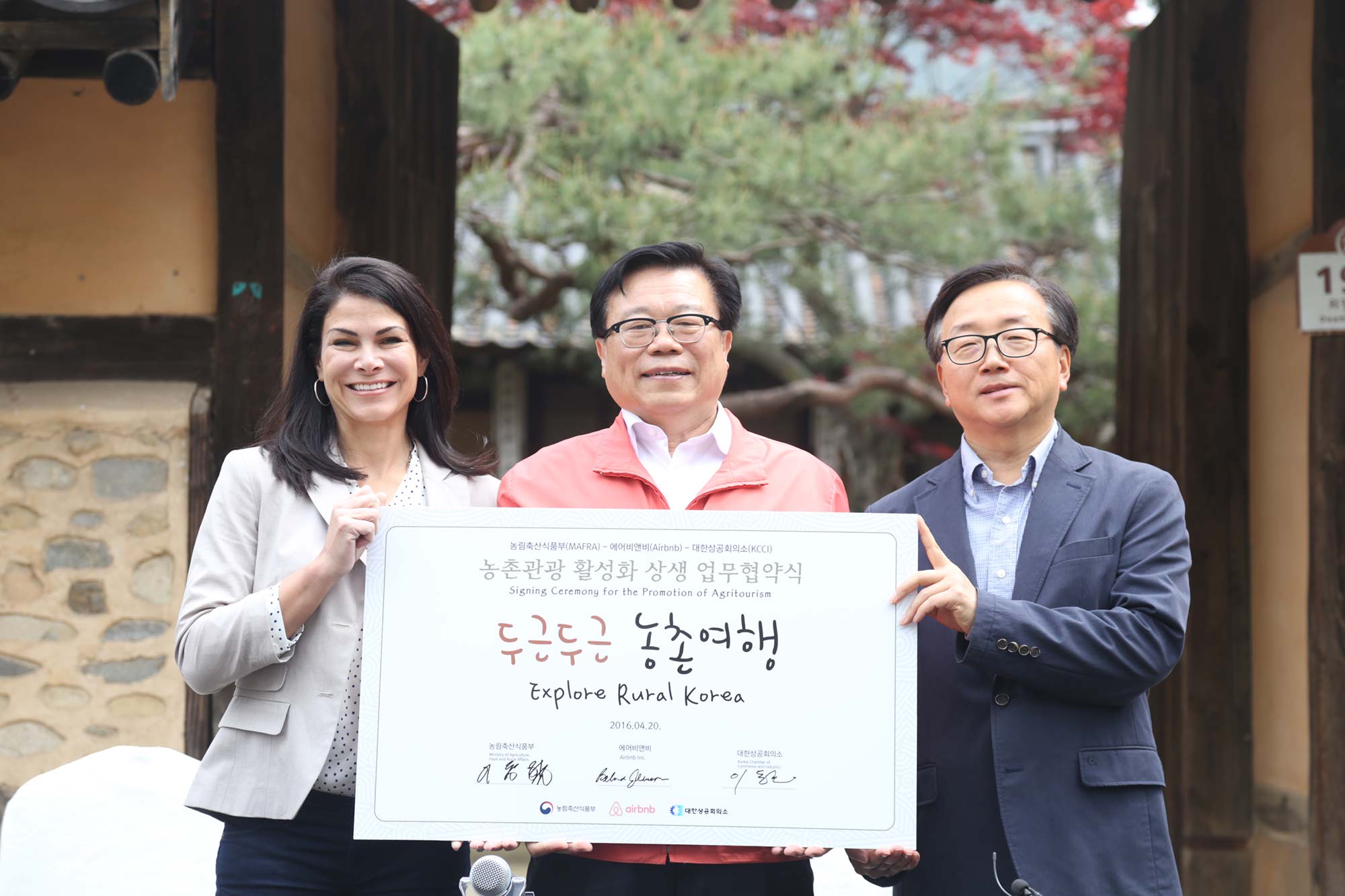 We're thrilled to share news that the Korean Ministry of Agriculture, Food and Rural Affairs; the Korea Chamber of Commerce & Industry; and Airbnb have today joined forces in a bid to boost rural tourism and business across the country.
As part of the historic Memorandum of Understanding, the three parties have agreed to:
Promote tourists into the rural area via the global home sharing platform
Promote the homestays in rural area and its service quality
Provide information and promotion of the qualified rural tourism attractions
Expand the rural tourism related business
"We expect that Korea's beautiful, previously unexplored rural tourist attractions will now be made more known to the global visitors, and hope that upgraded rural homestays and services will increase satisfaction of international tourists." said Dong-Phil Lee, Minister of Agriculture, Food and Rural Affairs, Korea.
"We are pleased that Airbnb can play an active role in promoting the tourism of rural areas in Korea. As a global home sharing platform, we are committed to offering the unique experiences of the Korean rural areas to both international and domestic guests." said Belinda Johnson, chief business affairs and legal officer.
"When the tourist attractions in our rural villages are known to the world through the hospitality know-how of a global company, more tourists will come to visit rural areas and experience the warm hospitality of the people. It will bring more tourists to the homestays in our rural areas." said Dong-Keun Lee, Executive Vice-chairman of KCCI.
Airbnb, the Ministry of Agriculture, Food and Rural Affairs and the Korea Chamber of Commerce & Industry will play a big role in promoting the rural tourism, home sharing and local economies. Through our partnership, more tourists at home and abroad will be able to visit rural villages and experience Korea's warm hospitality culture and the generosity of the Korean people.
We look forward to building the rural tourism promotion project and hope our mutual cooperation can become a model of the creative economy by contributing to the improvement of the local economy as well as increased income for locals.