I fly 200,000+ miles a year and spend 150+ nights a year in hotels, but until recently I had never stayed in an Airbnb.  For a recent trip to LA, I got a house in the West Hollywood area, and it was pretty great to be honest: I had a lot of space; it was a great location and it looked just like the listing online.  What else could you ask for?  But my favorite part of my Airbnb stay  wasn't the listing; it was the experience itself.
Airbnb now offers experiences in some key markets like Los Angeles.  Perusing the website, I found  LA From Above, an experience that was highly recommended.  I love helicopter tours and have done dozens all over the world. But without question, LA From Above was the best one I've ever done.
The experience is run out of the Compton Airport.  Compton is not known for being the safest part of Los Angeles.  I had never spent any time there and didn't know much about the area except for what I see in movies.
Robin, a successful local entrepreneur, is an expert helicopter pilot and a man who really gives back to the Compton community.  He not only employs local people to help with his operation, he also takes in local kids and keeps them out of trouble.  He has literally made the difference in so many lives; it was really heartwarming to see. Before you take off on the helicopter, Robin shows you around and introduces you to employees and local kids.  He also tells you his story:  Not only is he one of the few African American helicopter pilots around, he has been a stunt pilot in many Hollywood blockbusters.  It was a pleasure to meet Robin and see what he's doing for the community.
Then it was flying time.
I had never seen LA like this before. We flew open door over all the whole of LA in the rain just around sunset.  That may sound crazy, but it made for pretty epic photos!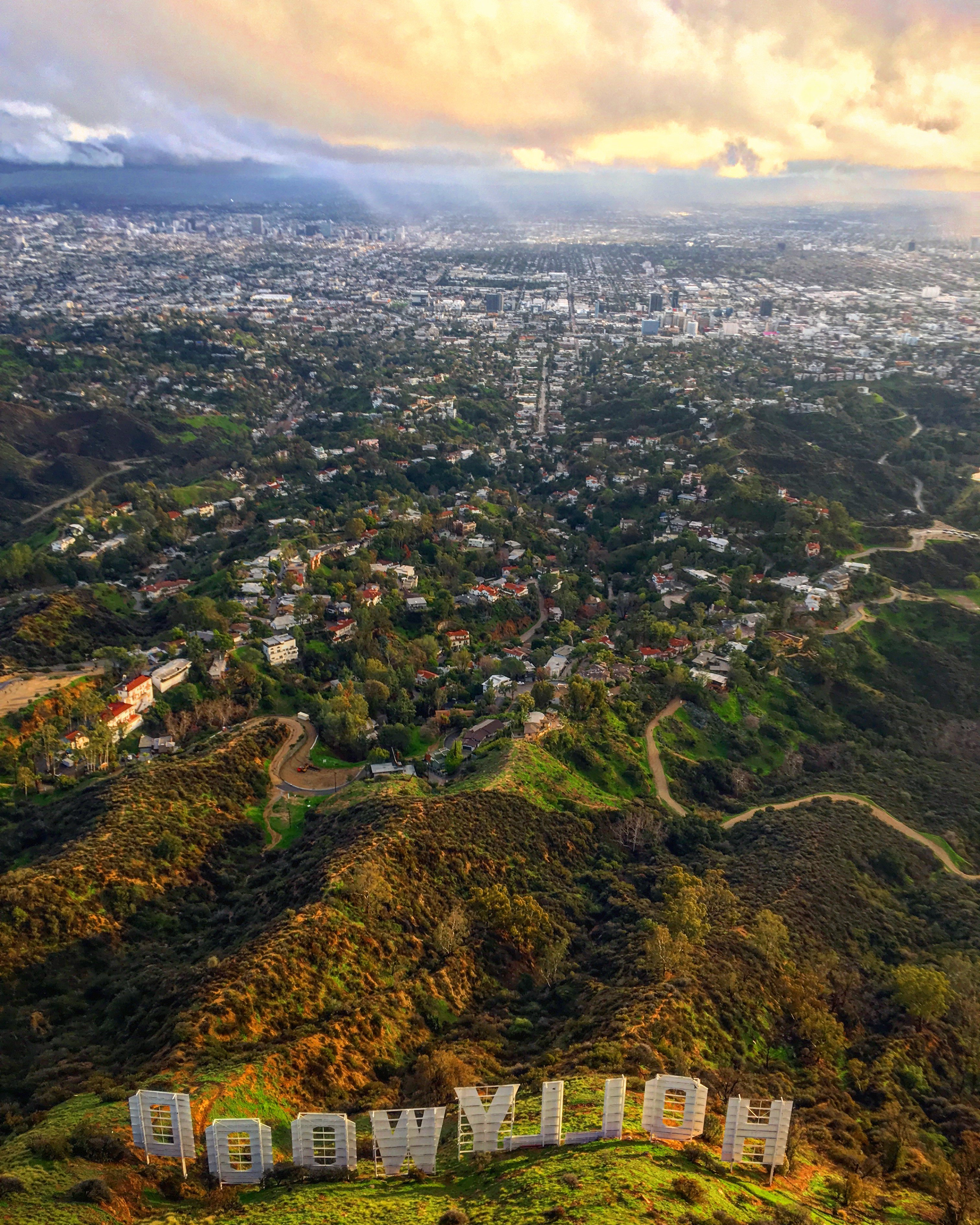 From Compton, we flew  toward Downtown LA over the LA Memorial Coliseum and USC.  Once we got downtown, Robin pulled some amazing maneuvers around the DTLA buildings and Staples Center. He knew all the best photo opps.  I had never seen photos like the ones I took.
We then headed up to Dodger Stadium for some epic shots of the empty stadium looking back toward DTLA.  Then it was across to Hollywood over and past the Griffith Observatory for some epic shots of the Hollywood Sign, Wisdom Tree, Runyon Canyon and everything else Hollywood.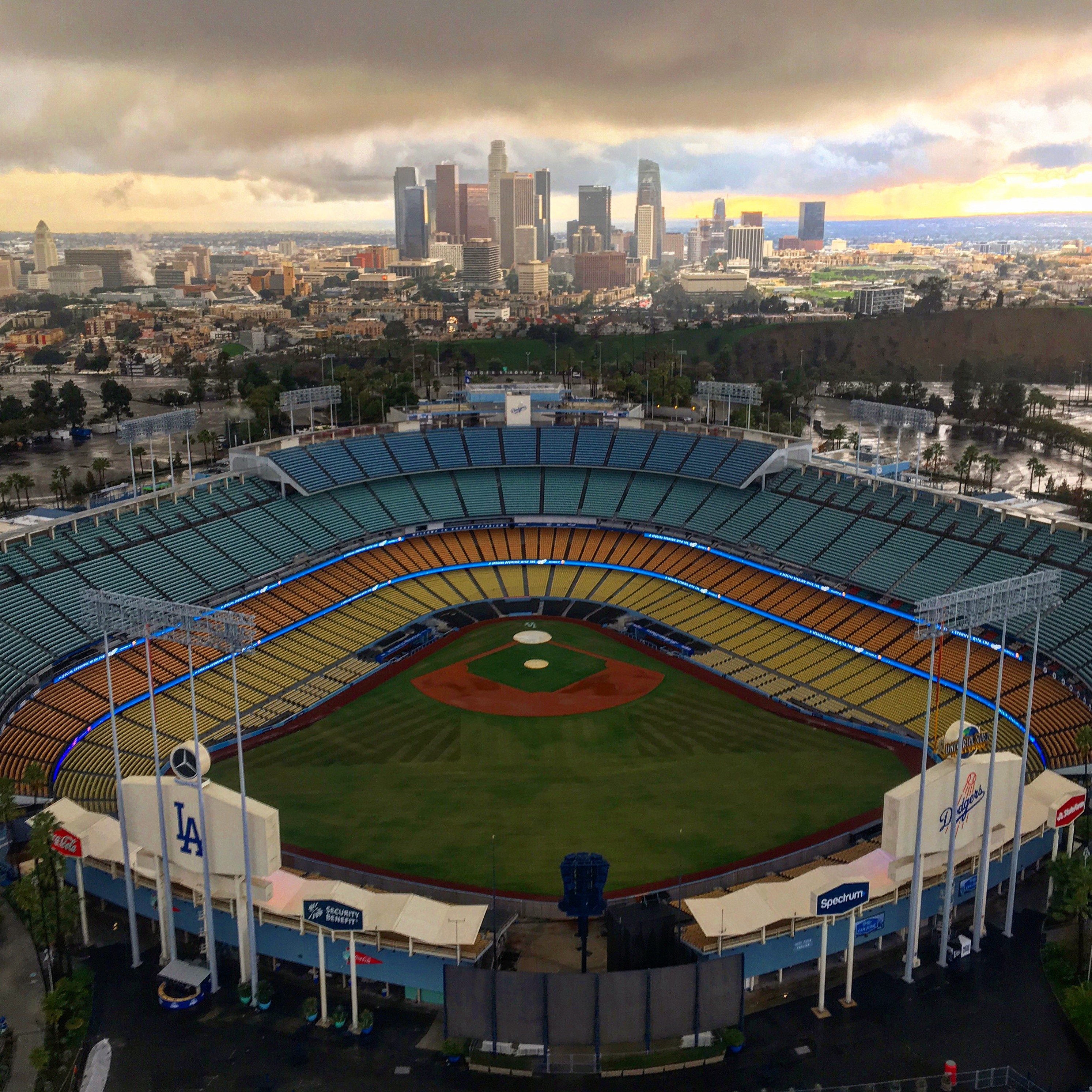 We continued onward  over Beverly Hills, atop some of the most expensive mansions in the world, and over to the Getty Museum for more unreal photos.  Then we chased sunset down the coast from Malibu to Santa Monica.   Finally, Robin maneuvered to LAX and just stopped directly over the airport.  The views were legendary as planes took off and landed next to and below us.  That's a viewpoint nobody gets to see.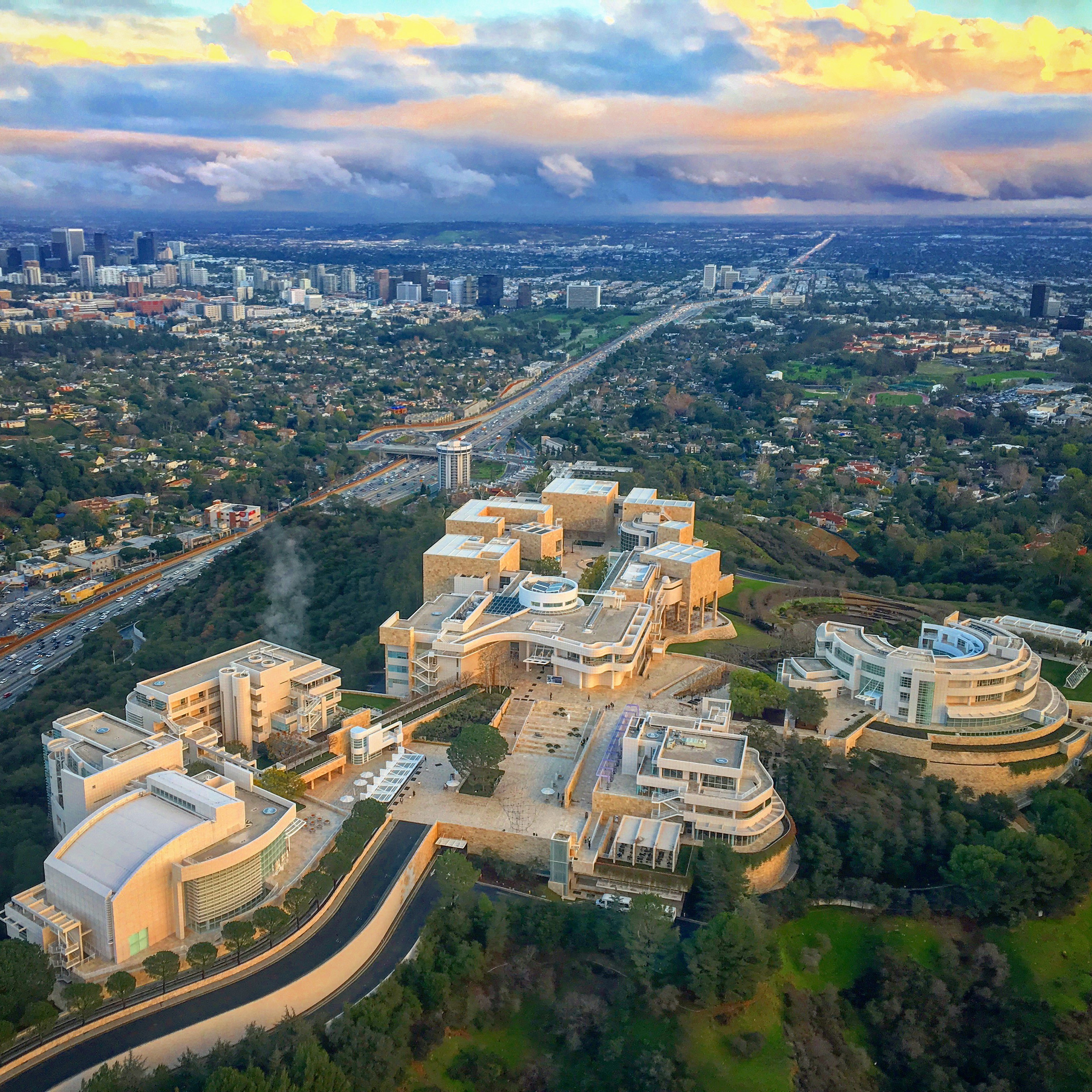 As we flew back to the Compton Airport after a good 75-minutes in the sky, I couldn't help but be blown away.  Open door helicopters are the best for photos and the overall excitement of the experience.  Robin is a master of what he does and I cannot thank him enough for an experience I'll never forget.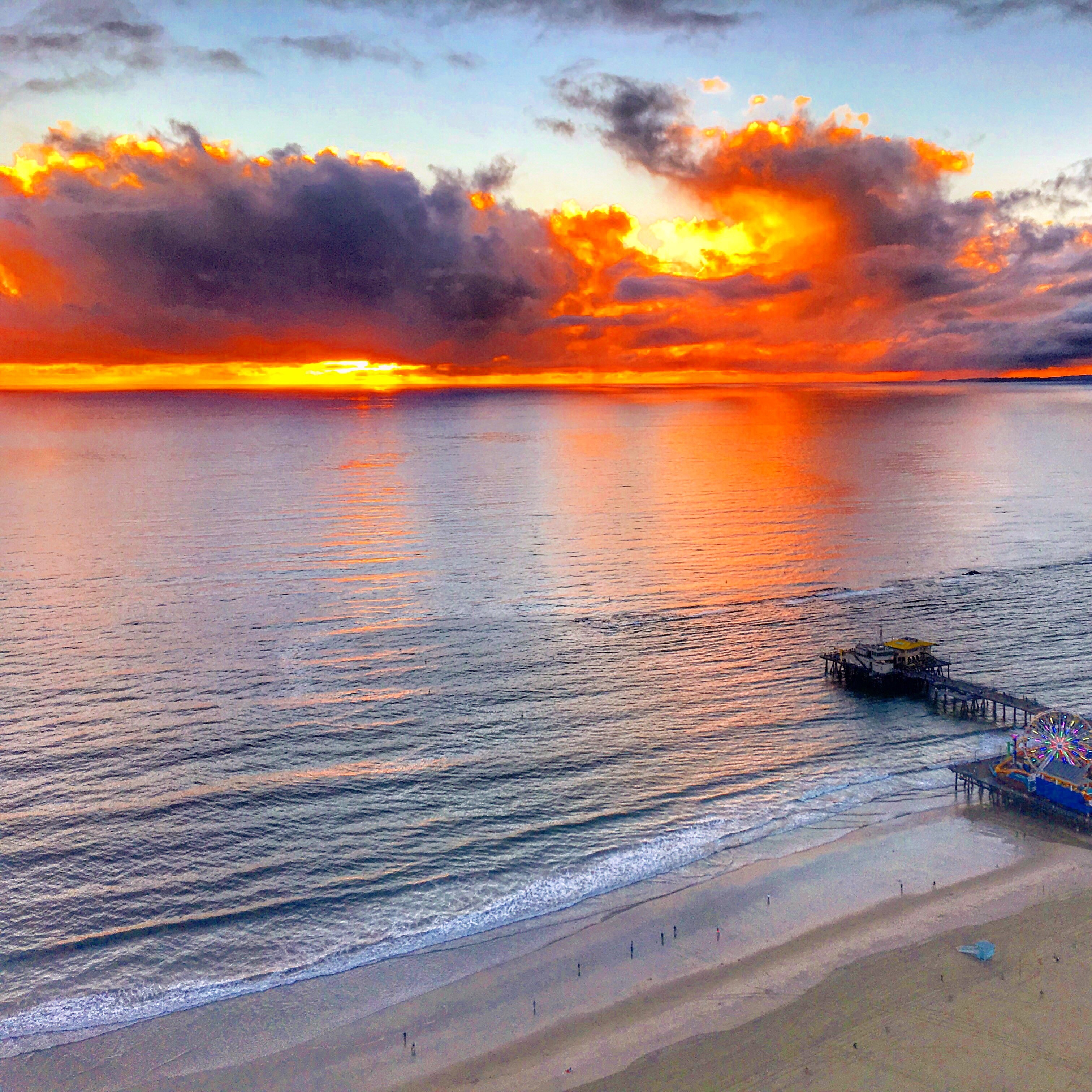 You can see more of Lee's photos on his Instagram, and follow his travels at his website.