Meet James and Inja, the hosts under the Hollywood sign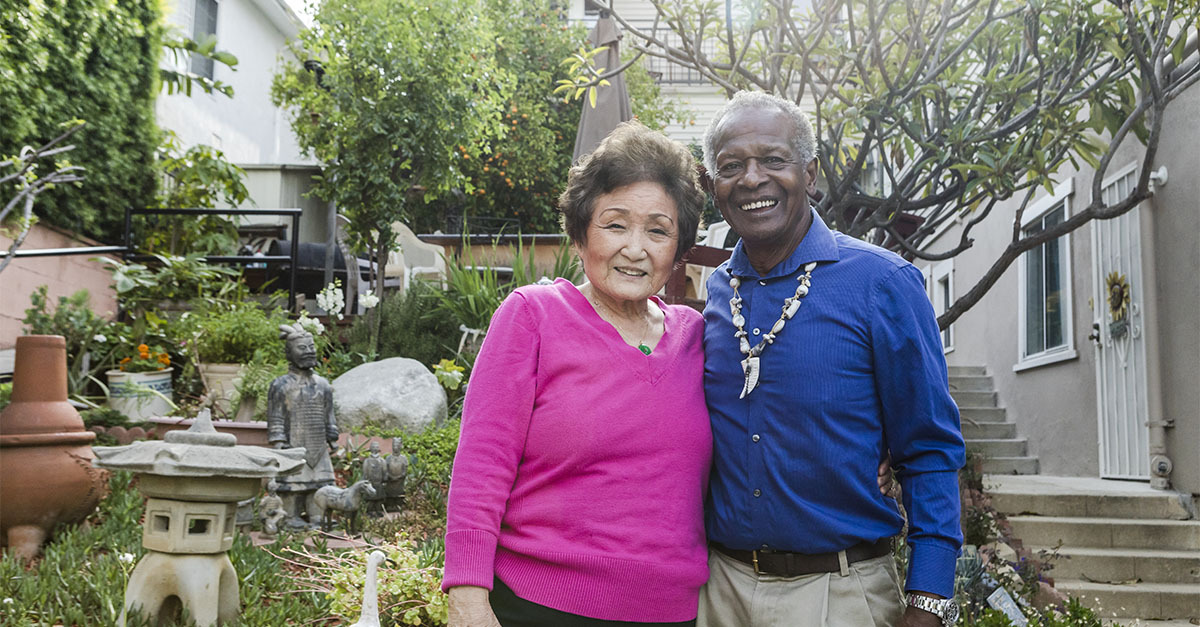 We're excited to continue the Los Angeles Spotlight series — a weekly highlight of stories from the local home sharing community. Angelenos have democratized travel by turning their largest expense — their homes — into an asset to earn extra income, allowing travelers to live like locals and generate economic activity across the city.
Shortly after Inja and James Yates first moved into their Beachwood Canyon home, the couple noticed people walking down the street in front of their homes with cameras, taking photos of the hill that rose up at the end of their street. At first, Inja was confused—she had no idea what they were trying to capture.
"When we bought the house," Inja says, "I didn't even think about the view. I just liked the house so much."
But James and Inja's home happens to have a perfect view of one of America's most famous cultural icons: the landmark Hollywood sign.
"I didn't even realize the Hollywood sign was right there!" Inja says with a laugh. "I didn't know how big of a deal that was to people who are traveling. But when I realized we had a much better view of the sign from our balcony, I started inviting people upstairs to take a better photo."
Inja asked people about themselves while they took photos: where they were from, why they came to LA, and how they were enjoying their visits. She began inviting people to stick around for dinner and share their stories with the Yates family. "Listening to their story," she says, "I realized that I could be of service."
From the time they welcomed their very first guest, each person who stays with the couple has been welcomed to join them for complimentary, family-style breakfast—which James believes is one of the main reasons people love staying with them.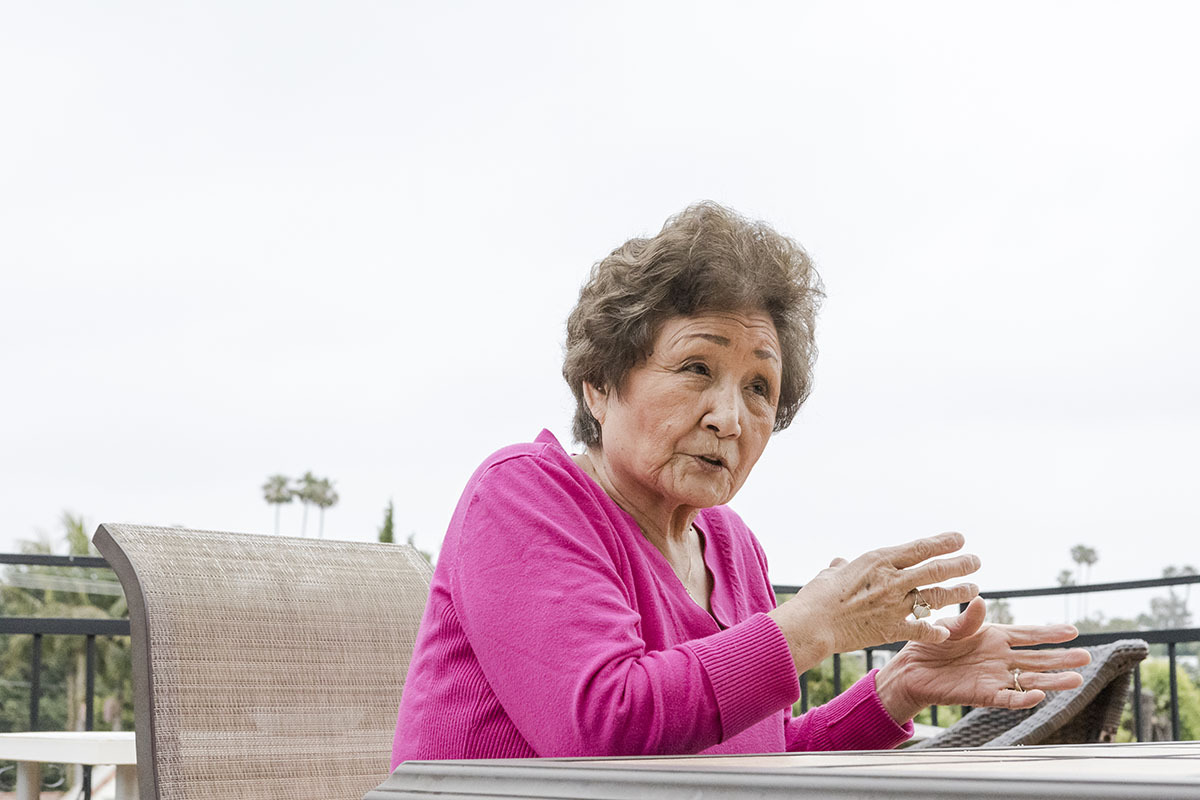 "I have to say that my wife's cooking—she likes to serve breakfast, and that beats the whole nine yards. Because not only do people get a chance to eat and save money for breakfast, but you can sit down and socialize and interact with people from all over the world is a fantastic experience. You learn so much about what the people are doing in their part of the world."
For Inja, these breakfasts are about more than providing meals and getting to know her guests. "I went through two wars: World War II, in Japan, and the Korean War. So I know what starvation was like. I used to say to myself, 'One day, if I can afford to, I will never let anyone, especially in my home, go hungry.'" She proudly keeps the refrigerator stocked with enough eggs, bacon, and rice to feed anyone and everyone who visits their home.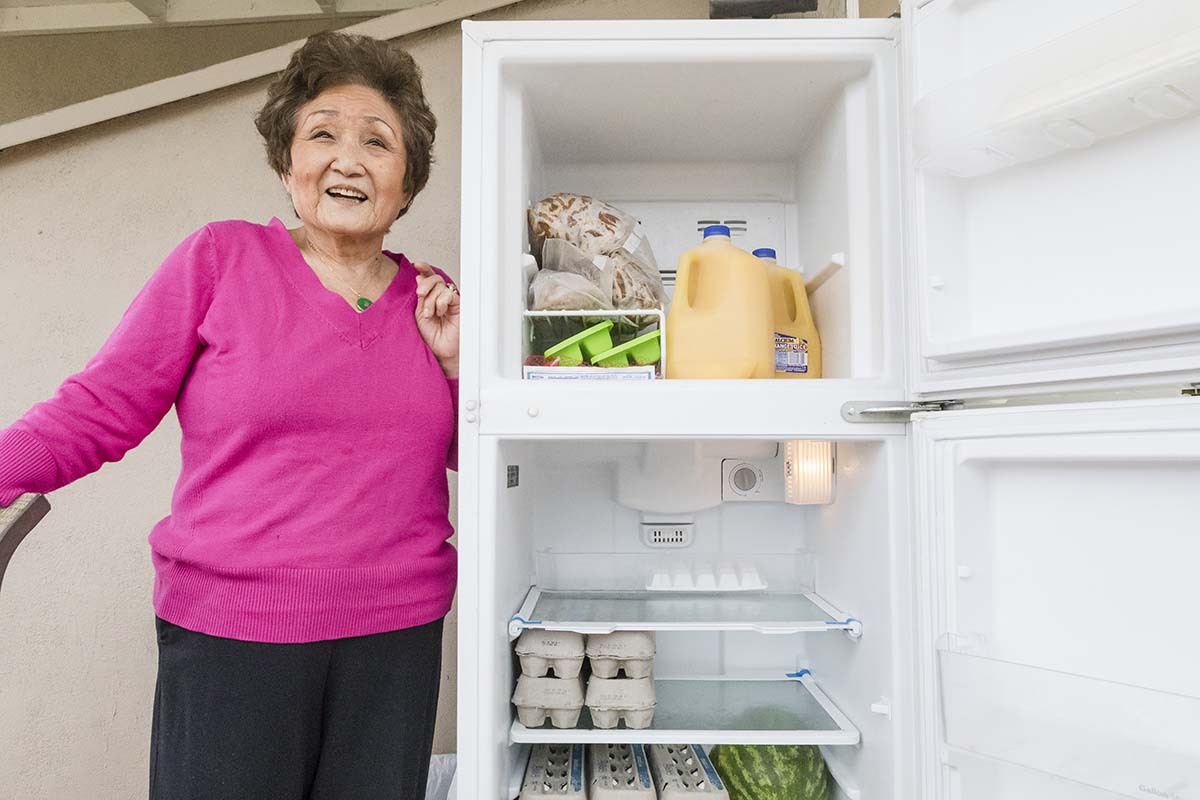 James and Inja have been married for 57 years. They are natural hosts, welcoming everyone they meet into their home with smiles and hugs, and treating new guests and old friends alike as family. Their open-hearted spirit extends far beyond the walls of the couple's Hollywood Hills home: In 2003, James and Inja founded the Soul 2 Seoul scholarship fund.
"Giving these students the little boost they might need to get them over the top and into college … there's nothing else like it."
Soul 2 Seoul's mission is "to provide assistance and options to mixed-race students of African-American and Asian ancestry, and those students who actively promote racial unity." Over the past 14 years, they've awarded nearly 30 scholarships to students from across the country—and hosting on Airbnb has allowed them to expand the scholarship, providing even more opportunities to students in need.
"It's the greatest feeling in the world," James says, beaming. "Giving these students, who have done so much, the little boost they might need to get them over the top and into college … there's nothing else like it."
Photos of Soul 2 Seoul scholarship winners share space with the family photos that cover almost every surface in James and Inja's kitchen and living room.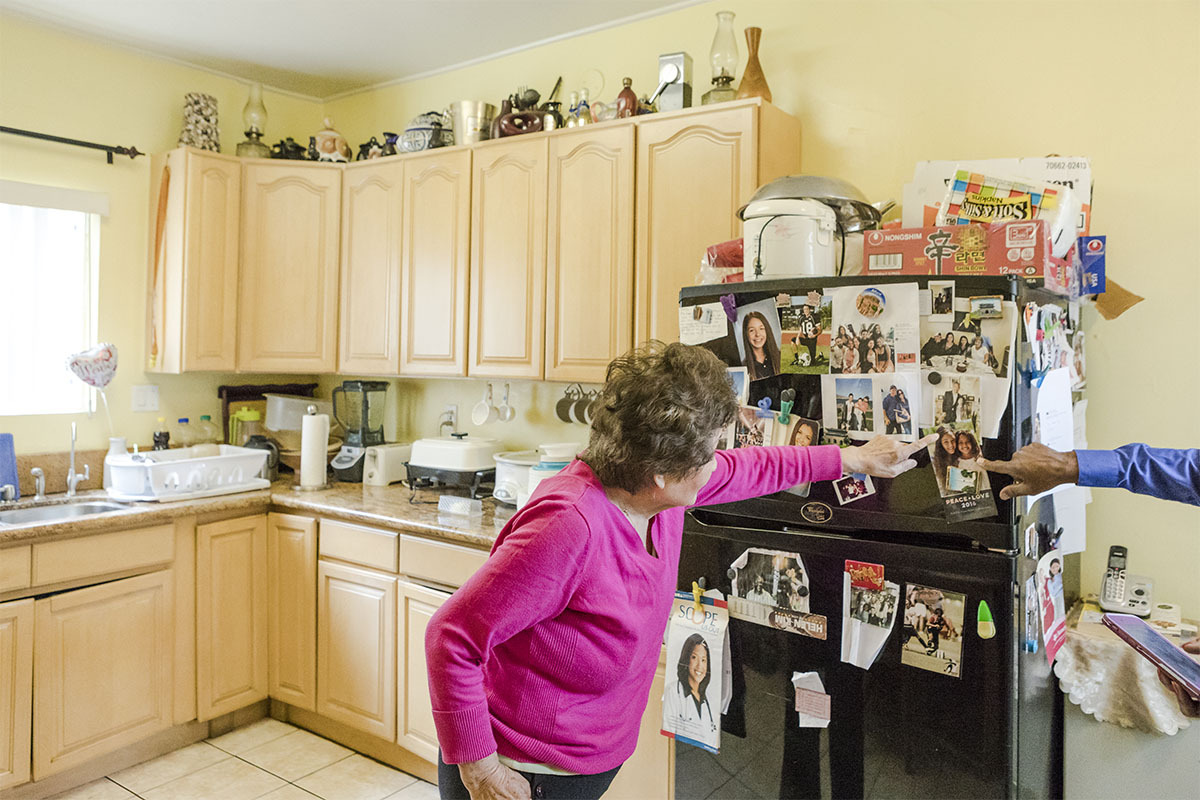 They talk about these students the same way they talk about their own children, proudly listing accomplishments and life updates while pointing to each photo on display.
On her way out of the kitchen, Inja points to one last photo casually. "Oh, and that's James with the Olympic torch," she says nonchalantly before leaving the room.
James was one of four Airbnb hosts selected—along with Airbnb co-founder Joe Gebbia—to run the Olympic torch during the 2016 Olympics in Rio.
This is who Inja and James are. They proudly brag about the accomplishments of their children, grandchildren, recipients of the Soul 2 Seoul scholarship, guests, and friends—but their own accomplishments, both say, are simply rewards for their lives of service. And they are dedicated to continuing that service.
"[Home sharing is] the best thing that's happened to us, and we are so grateful for it."
Recently, James and Inja participated in a Lobby Day at Los Angeles City Hall, to show their support for home sharing.
"When I think about Airbnb," Inja says, "I feel like God has sent me, in the last years of my life, a gift. He wants me to be happy. That's how I feel. It's the best thing that's happened to us, and we are so grateful for it."