Learning to make your listing more accessible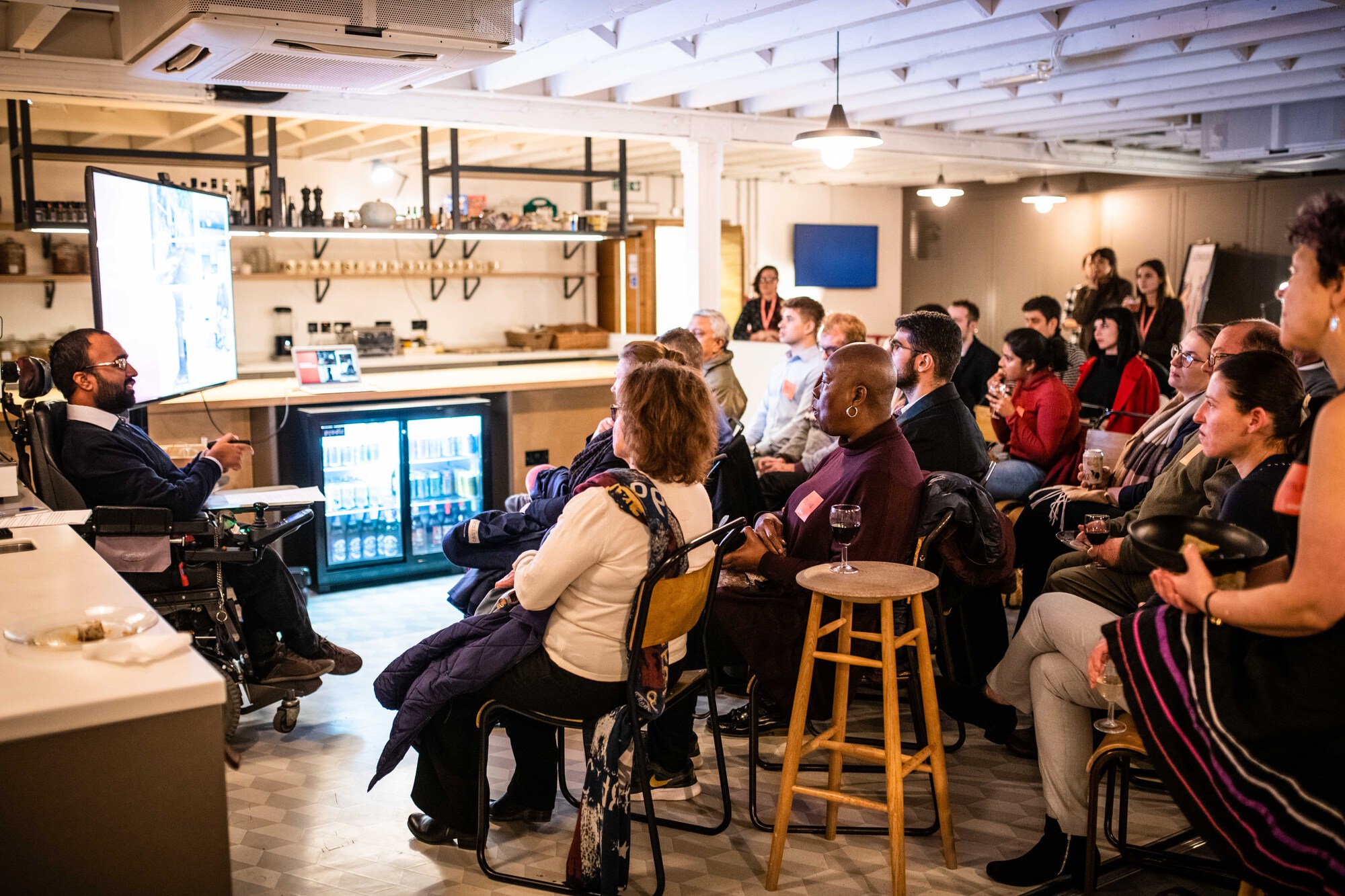 In 2017, Airbnb acquired Accomable, a company launched to make it easier for everyone to travel, regardless of disability. Since then, its co-founder, Londoner Srin Madipalli has headed up the Accessibility team at Airbnb.
We are focused on helping hosts improve the  accuracy of accessible listings on the platform. Accessibility manager Lydia Marouf recently oversaw the launch of a project to offer professional photography services to hosts of 1,000 accessible listings in Paris, Los Angeles, Sydney, Miami, Orlando and London.
If you are a London host with an accessible property, you can sign up here to get free professional photography services for your accessible property .
To kick off the project, Airbnb hosted two workshops in London – one for photographers who will be photographing accessible listings and one for hosts. On Thursday 10 January 2019, 40 interested London hosts gathered at the Airbnb offices in Clerkenwell.
Srin opened the workshop. His introduction was followed by a workshop on accessibility awareness from Airbnb's Brittany Dejean  with a focus on actionable tips and tricks on making listings more inclusive and welcoming to guests with limited mobility. Finally, hosts took part in a workshop with our creative director, Carly Cram,  who offered actionable tips and showed how easy it could be to take more representative images. The key takeaway tips for hosts were:
Using the

accessibility filters to help guests easily find an accessible listing. Read more here.

Updating

listing descriptions

to include detailed information on accessibility like door width or number of steps to get into the house.

Including clear and accurate photos

of the listing to showcase accessible features.
You can read more about how to take your own images to showcase accessibility and why it's important here.
The presentations were followed by questions and a meet and greet where hosts were able to engage with the Accessibility team.  After the workshop, many hosts expressed an interest in making their listings more accessible, especially with their new knowledge of the little changes that can make a big difference – such as the addition of a handrail or the installation of a ramp, instead of steps up to a property.
"I loved being back in my home city talking to London hosts about accessible travel and the work my team at Airbnb is doing to help make listings around the world spaces where anyone- whatever their accessibility needs- can belong," said Srin Madipalli.   
Find out more about Airbnb is helping travellers with disabilities, including accessibility filters and adapted experiences, here.