Mayor joins with Airbnb to promote tourism in Kamaishi City
Japan is famous for its hospitality, and we're thrilled to today announce a new partnership with Kamaishi City in northern Japan to promote rural tourism and inspire travelers from Japan and around the world to visit the city ahead of the 2019 Rugby World Cup, and beyond.
The Memorandum of Understanding (MoU), signed by Airbnb co-founder and Chief Product Officer Joe Gebbia and Kamaishi City Mayor Takenori Noda, aims to revitalise tourism in the region following the Tohoku earthquake and tsunami, which devastated the city and the surrounding region in 2011.
As part of the MoU, the parties have agreed to:
Work together to attract potential visitors to Kamaishi City, to promote Minpaku (homesharing) and to develop rural tourism in Kamaishi City
Provide basic training and materials to existing and potential homestay providers to encourage the adoption of new internet platforms such as Airbnb
Work with local and regional tourism associations to accommodate visitors to Kamaishi City around larger events such as the upcoming 2019 Rugby World Cup
Develop a disaster response program that leverages Airbnb's host community to provide emergency accommodations when needed and supports Kamaishi City's disaster preparedness plans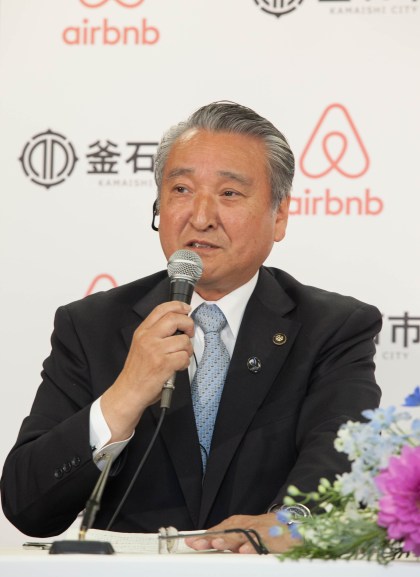 "Kamaishi City will host the 2019 Rugby World Cup in three years, and it is expected that there will be many rugby fans from around the world visiting the city. We are already excited to welcome both domestic and international visitors, and the partnership we have just signed with Airbnb will accelerate the inbound tourism and reconstruction of the city and the Sanriku region following the Great East Japan Earthquake in 2011," said Mr. Takenori Noda, Mayor of Kamaishi City.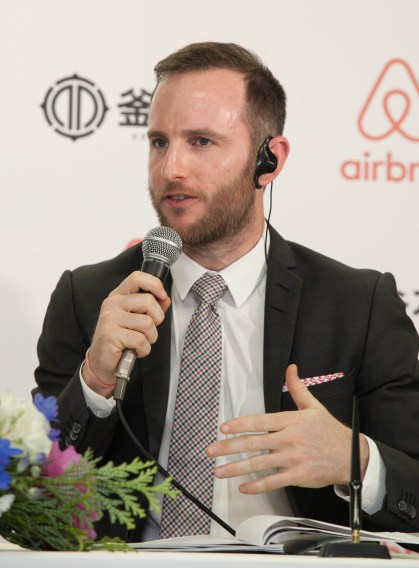 "Japan has a rich cultural heritage that attracts visitors from all over the world. However, the country's famous hospitality isn't limited to traditional tourist destinations, and we are delighted to partner with Kamaishi City to boost the local tourism sector and play an active role in the region's revitalization ahead of the 2019 Rugby World Cup," said Joe Gebbia, co-founder and Chief Product Officer of Airbnb.
Airbnb in Japan:
41,000 listings
200% yoy growth in listings
1.3m guests in 2015
500% growth in inbound visitors in the last year making it our fastest growing inbound market
250% growth in outbound guests using Airbnb when they travel