Meet America and Penelope Lopez: Bikers, coders, and Airbnb hosts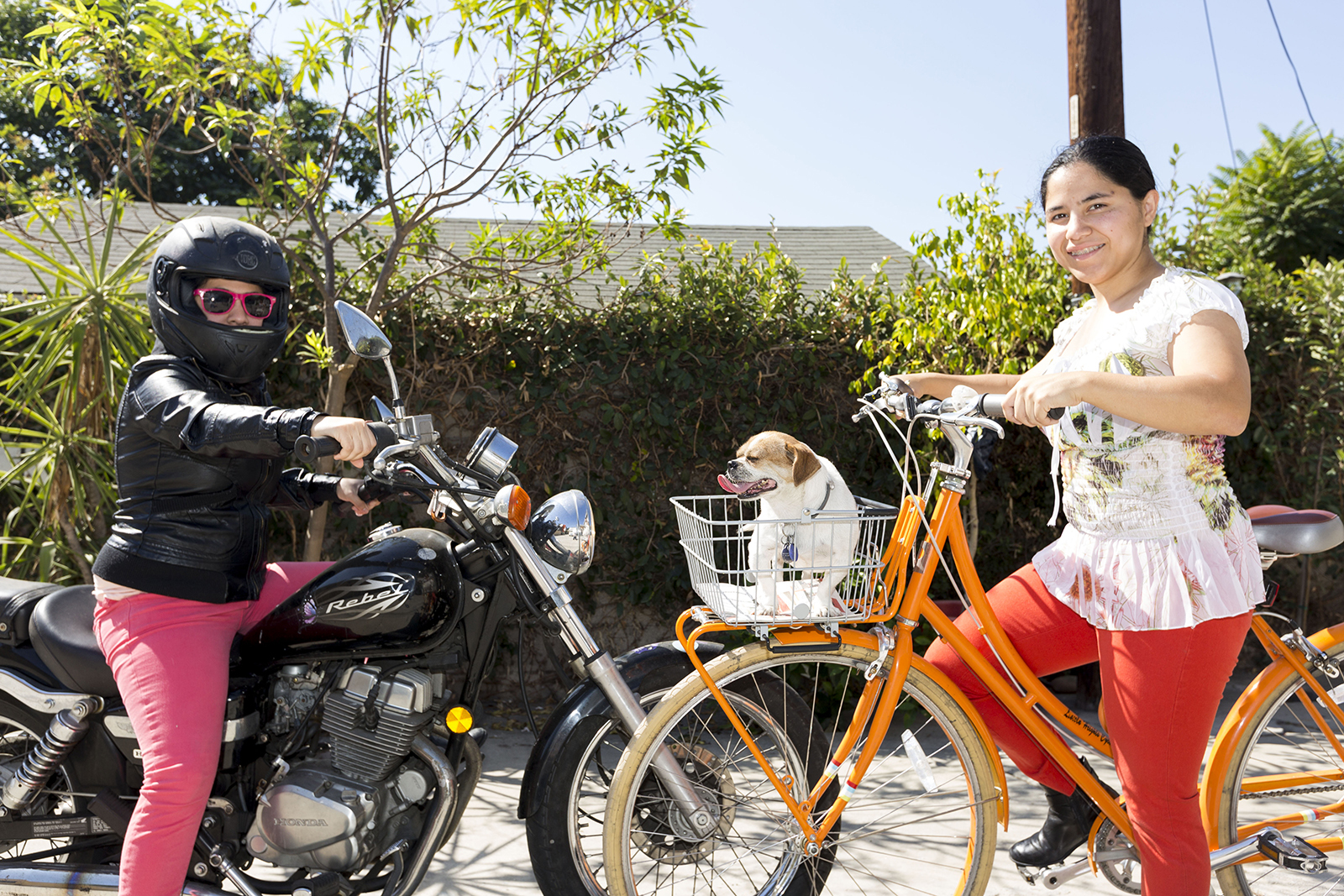 Cruising through Lincoln Heights, California, you're likely to encounter the thunderous exhaust of a black and chrome motorcycle storming down the ave.
But don't worry. That's just the Lopez twins: Hog-riders, app developers, and Airbnb hosts. "Oh yea, we ride," says a grinning Penelope Lopez. "We like the sense of freedom."
"Oh yea, we ride."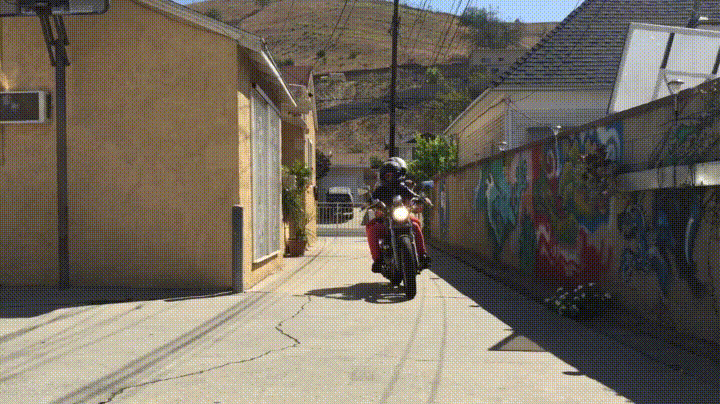 Penelope and America started hosting on Airbnb three years ago to help their parents. "Our mom and dad bought this house during the housing bubble," says America. "And when the bubble burst, we needed a way to cover the mortgage, so we looked into Airbnb and have been doing it ever since."
The two sisters list private rooms in their cozy single-family home that they share with their mom, grandmother and tiny pup, Doritos.
"Airbnb helped our mom keep her home."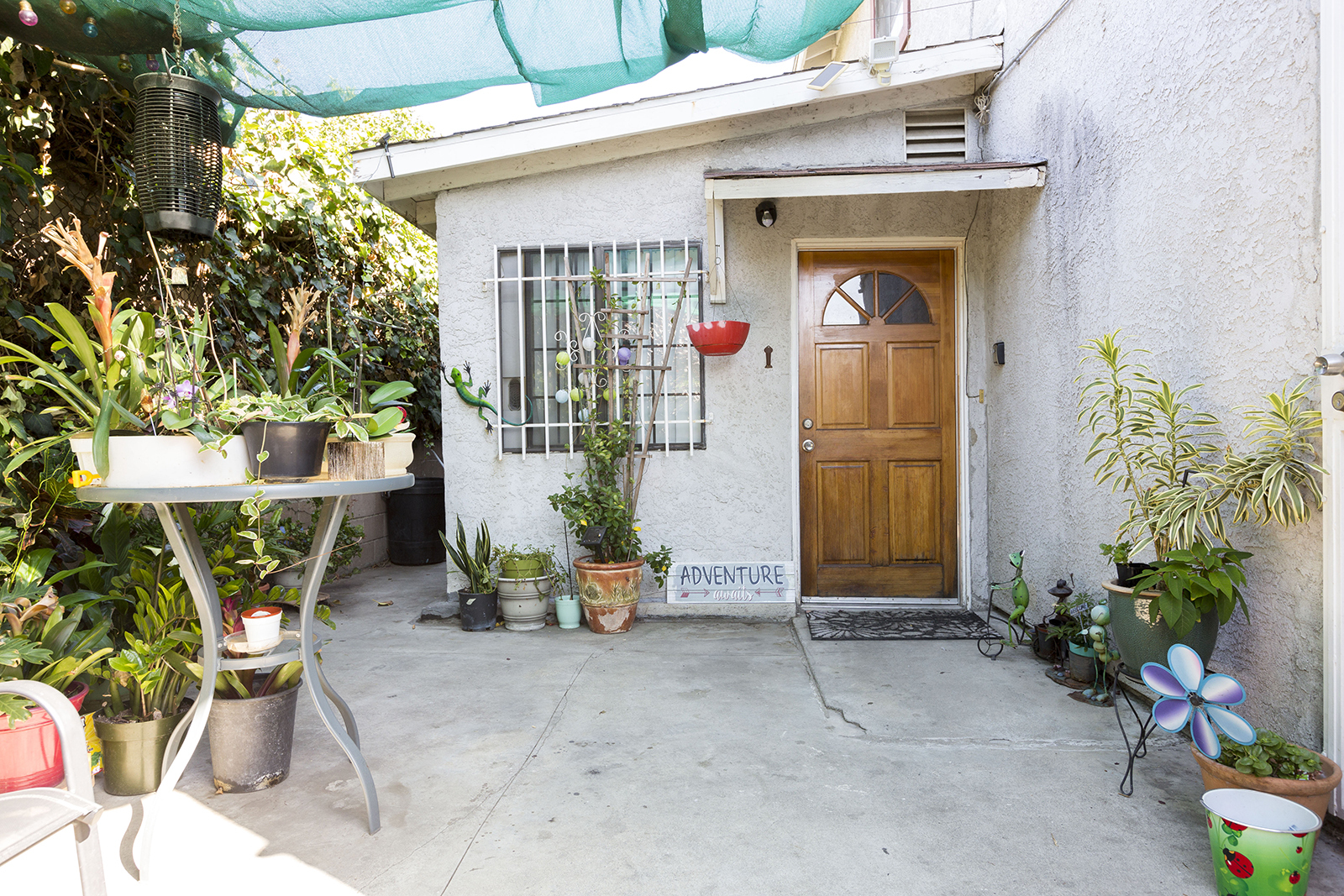 "We get all types of folks who book," says Penelope. "We get people here for quirkier trips, like anime conferences, Korean pop shows, or maybe short-term visits like a job interview," she says. "There's a full, open kitchen, you get a private room — it's more of a community living space."
Luckily for America and Penelope, their mom enjoys the Airbnb experience. "Mom will help clean and cook for guests as well," says Penelope. "There is a bit of a language barrier, but she enjoys meeting all of the different people."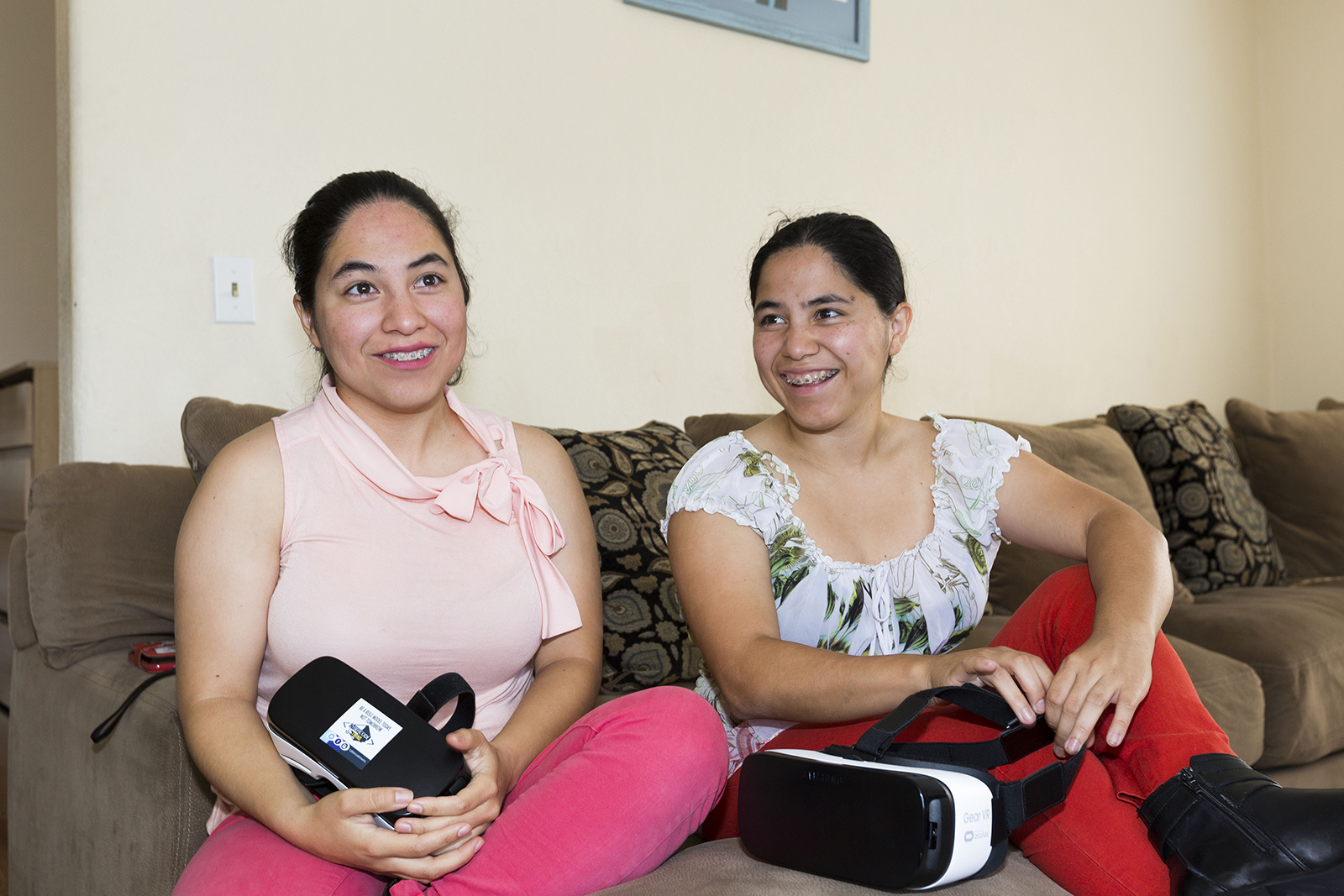 America and Penelope immigrated from Mexico at a young age with their parents, and have strived to contribute to their household as much as possible. In a report released by the National Immigration Forum, the sisters share how they helped their parents hold onto their home. "We knew that we had to do what we could to keep our house, that losing our home would hurt us all," says America. "Since our parents were always working, we too worked hard to pay the bills."
And now the duo's hard work has expanded the family's financial pie. "Things are so much better now that we can share our home through Airbnb," chimes America in the report. "Now they understand home sharing and enjoy the extra money it brings in."
"The money we earn from Airbnb helps us pay for school to pursue our passion."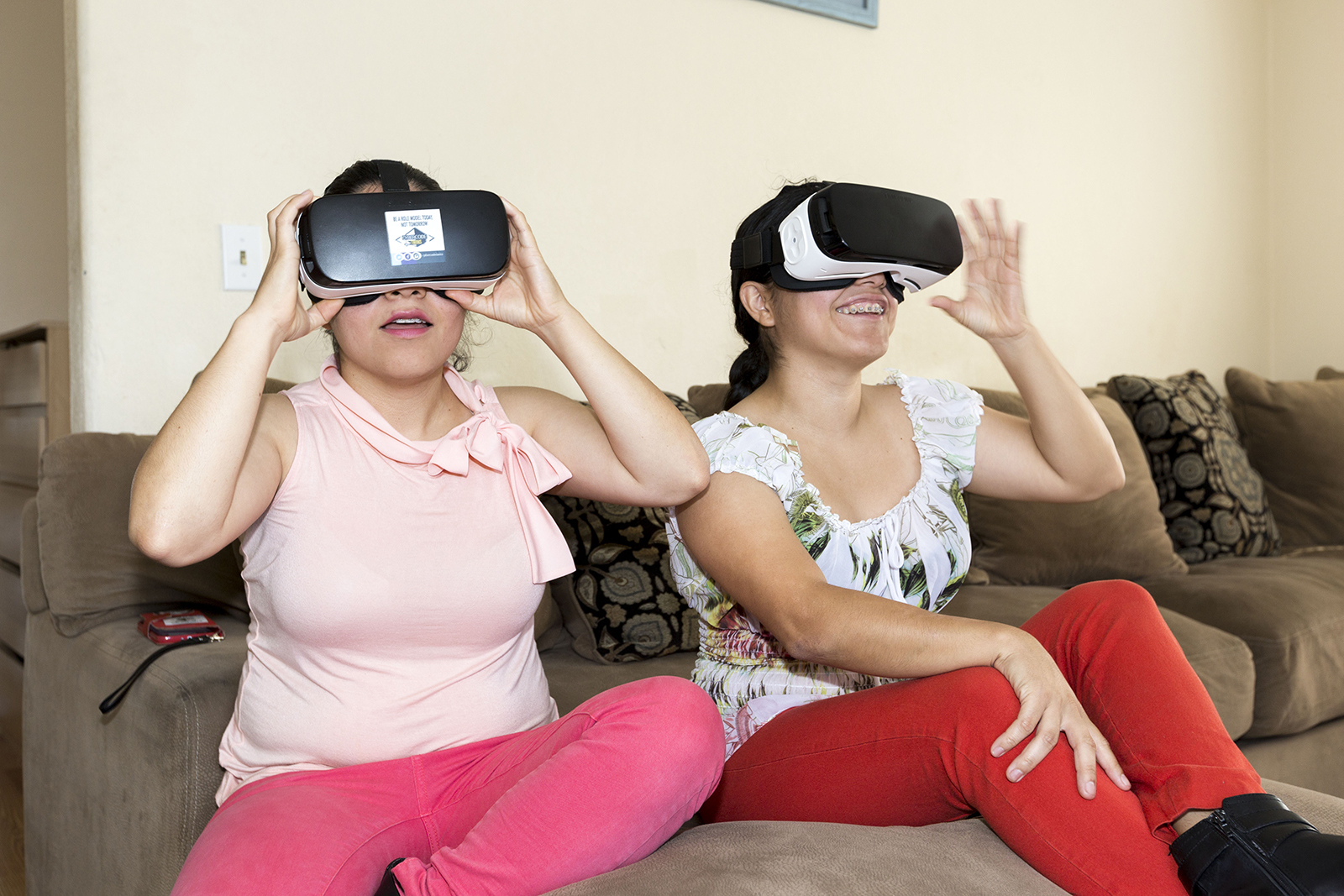 The twins are also top-notch software engineers and coders. "We love to code!" exclaims America. "We love working together to solve challenges." America and Penelope are both currently computer science majors, and very active in the Science, Technology, Engineering and Mathematics (STEM) circuit. "The money we earn from Airbnb helps us pay for school and allows us to focus on pursuing our passion."
The twins have even managed to weave in their coding prowess with hosting. "We created a program using Amazon's Alexa platform to help our Airbnb guests find things around the house and answer questions during their stay," says Penelope. "With Airbnb, we get to use our imagination and love for coding and tech to help our guests — it's pretty cool."
The sisters have participated in various app development bootcamps and hackathons with Google, AT&T, MIT, NASA, and IBM — earning grants and accolades along the way. And if that weren't enough, they're founders of their own company, CyberCodeTwins, with the mission of "making communities safer through wearable tech and mobile apps," notes Penelope.
"We're not interested in making the next dating app."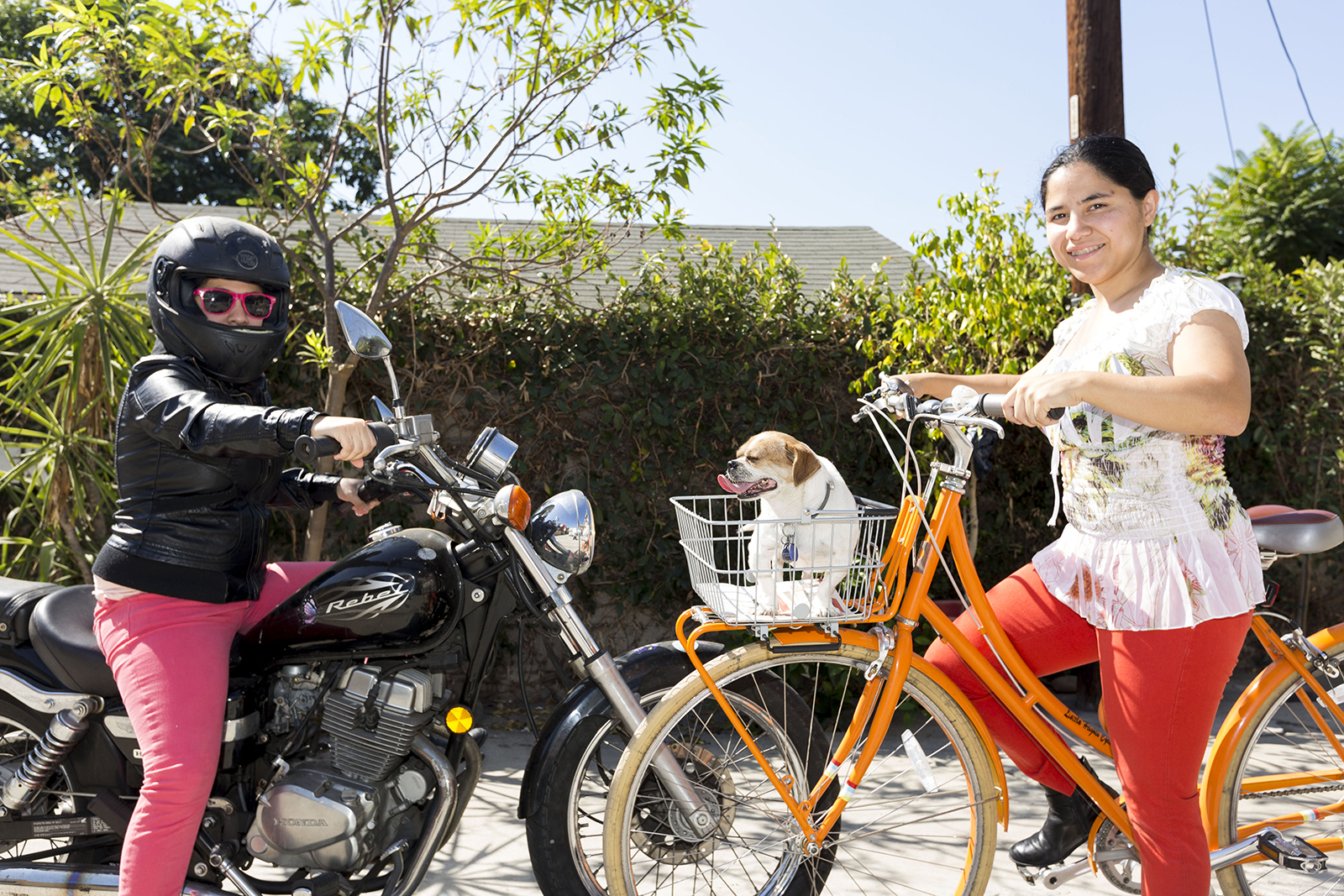 One such project is Beacon, a device to help victims of human trafficking. "We're huge proponents of social justice," says America. "We're not interested in making the next dating app."
"Share problems. Solve challenges."
One issue that's very important to the twins is access to tech in underserved communities and developing countries. "Tech has no borders or barriers," says America. "And we are striving to expand the access to technology, and technology-themed workshops to countries where access is limited, like Mexico. We believe technology should be shared," she adds. "You share problems and solve challenges," chimes Penelope.
America and Penelope have a bright future ahead, and are happily blazing their own, unique trail with a thunderous roar.
[content-index source="tag" limit="10″ layout="tiles" terms="los-angeles"]