Meet Debbie, the famous actress turned (even more) famous Airbnb host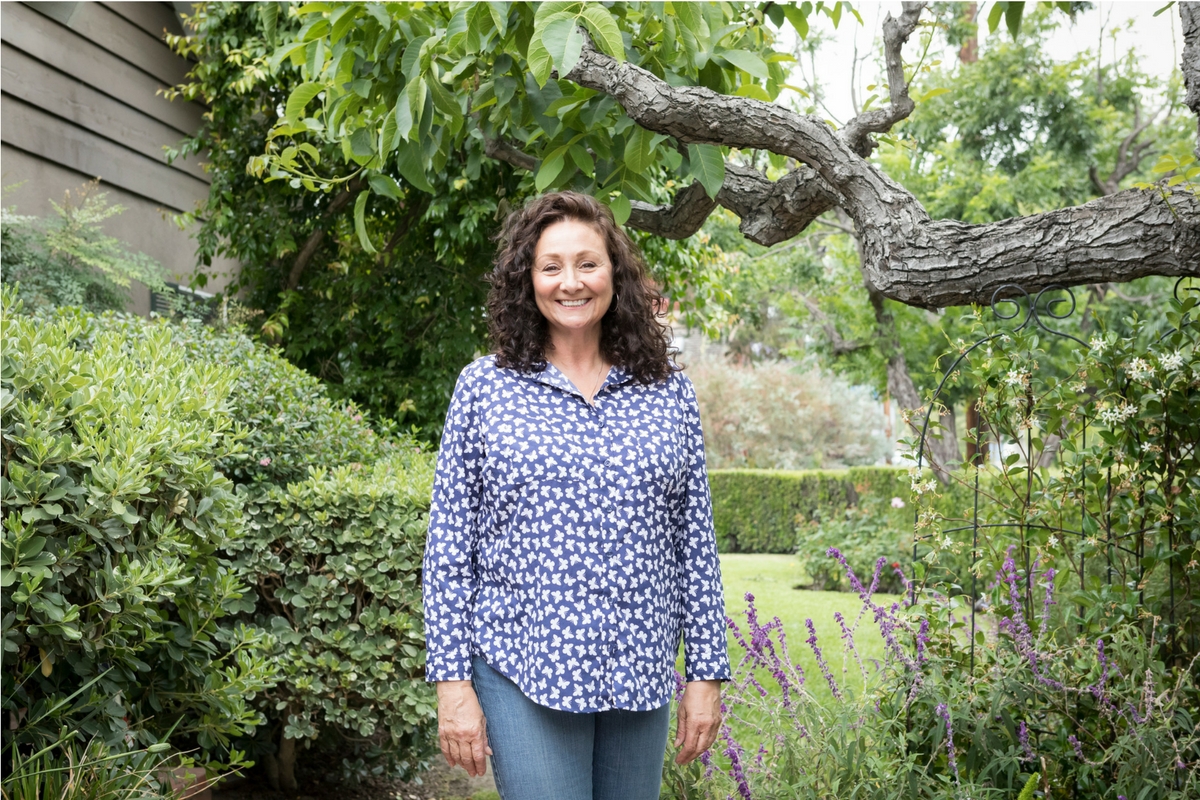 You can tell Debbie Pollack has been active in Hollywood for decades from the moment you enter her home—even before meeting Debbie herself.
That's not because Debbie has posters for Sixteen Candles, the first film she starred in (Debbie played Marlene Lumberjack, the "Sexy American Girlfriend"), hanging in the living room—she doesn't. Her shelves aren't covered with props from the sets of American Horror Story, Criminal Minds, ER, or any of the other television shows she's been on, and there are no framed photos from the many times she worked with famous actors in sight.
What gives away Debbie's show-business expertise isn't a flashy display of celebrity: It's her attention to detail. This skill, which has helped her connect with audiences for decades, has become part of what makes her one of LA's most popular and well-loved hosts.
Debbie has owned her home for 30 years. She first began opening her house to guests after going through a divorce. "My house is very important to me, because it represents my family," she says. "I raised my children here. And, as my career progressed, I noticed there are less and less opportunities for women over a certain age. I found renting out the rooms in my home generated enough income to cover the majority of my bills—hosting allowed me to afford to stay in my home."
But Debbie quickly realized that hosting was more than something that covers the bills—it's also something she genuinely loves doing.
"Hosting allowed me to afford to stay in my home."
Debbie is a natural host, greeting everyone she meets like they're an old friend she can't wait to catch up with, and her warm and welcoming personality perfectly matches her home. "I pay attention to the details because I want people to feel at home. I want people to be able to walk in and go, 'Oh, she's thought of everything!' That is the biggest compliment," Debbie says.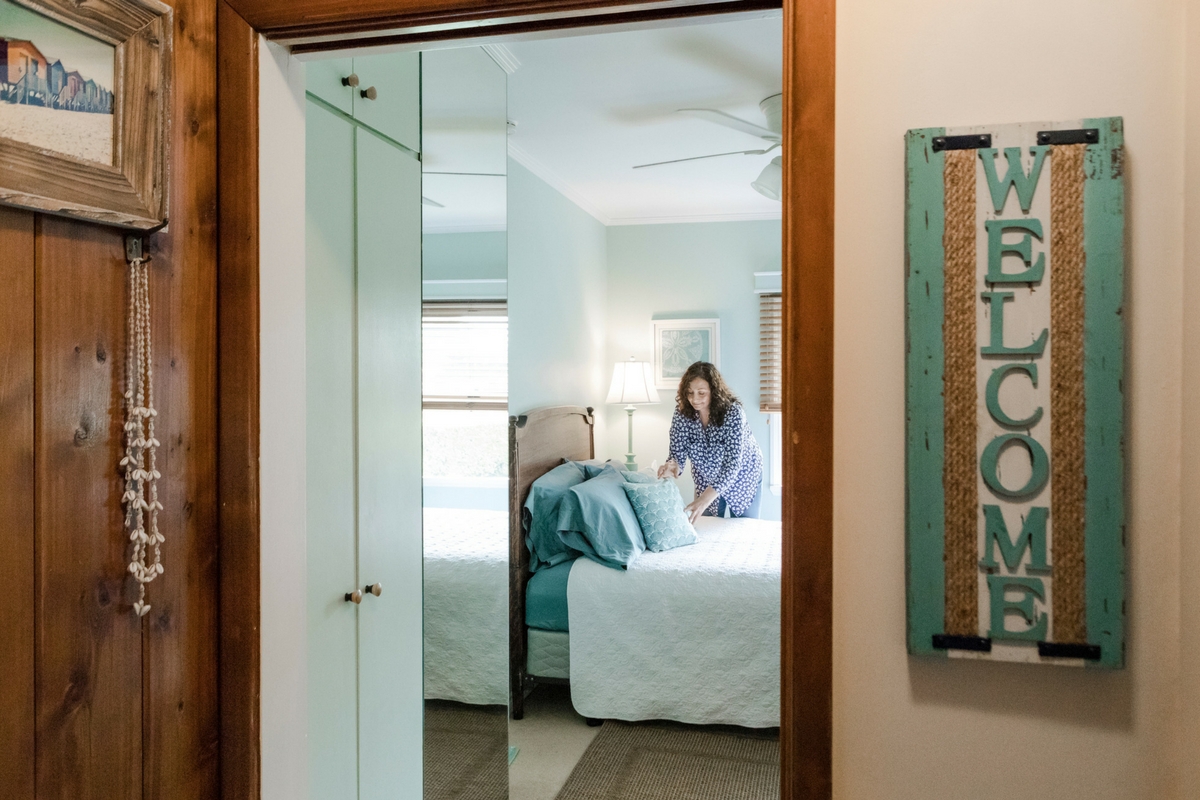 People do feel at home in Debbie's house, and she's built lasting friendships with many of her guests. A few have even had life-changing experiences during their stays with Debbie: Four different couples have gotten engaged in her backyard—and, in her words, "three babies were made in that pool house."
"One couple even sent me a birth announcement!" she says, laughing.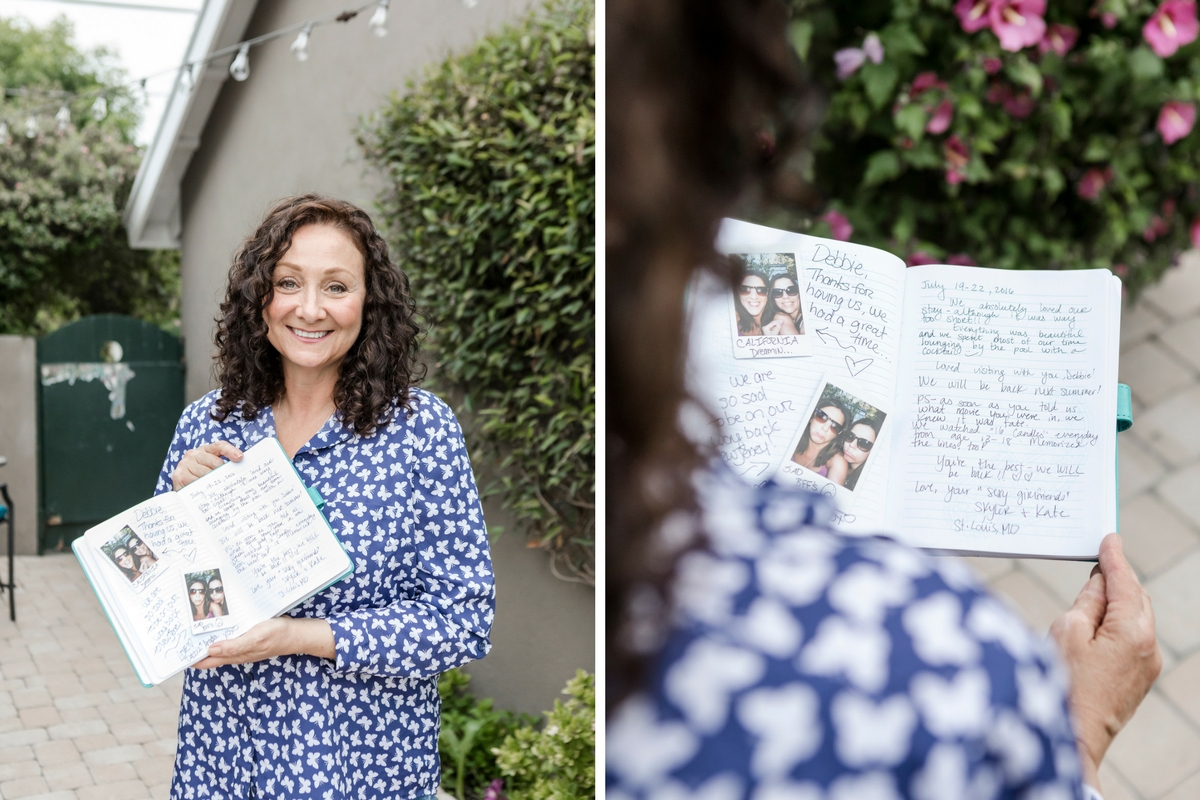 Debbie is proud to introduce people to Sherman Oaks' vibrant community. Her guidebook is filled with recommendations for Debbie's favorite local small businesses—and even a few perks. "I leave guests my business cards, because I've built up relationships with business owners in the neighborhood, and many of them are so grateful for the recommendations they offer discounts to people with my card!"
"I want people to feel at home."
"There's a coffee shop near here where my card gets you a free cup of coffee," she says, "and a charming little bakery around the corner where you get a free pastry. I love being able to support the small-business community."
Debbie is an outspoken advocate for fair home sharing legislation in Los Angeles, and her message for LA's lawmakers is a deeply personal one.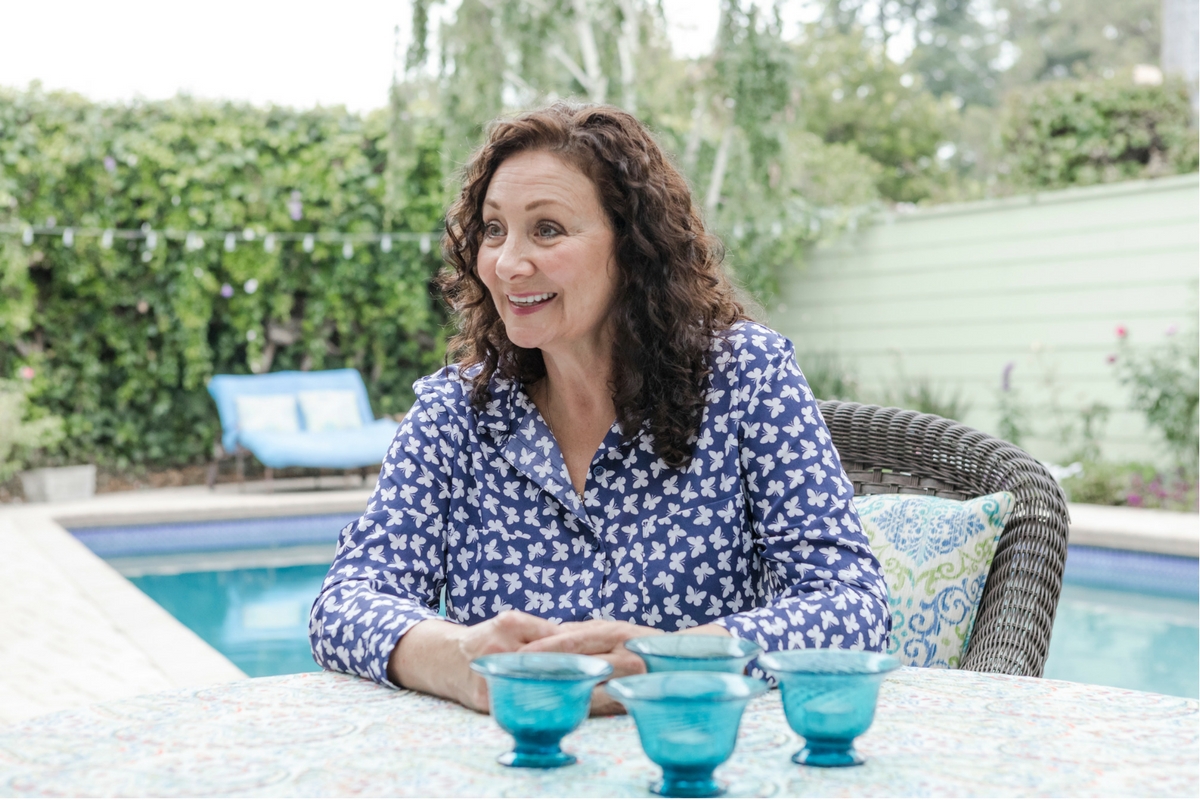 "If I can't do Airbnb," she says, "I'd have to sell my home. And I know I'm not the only one. This is giving so many people the chance to keep their homes—to keep their lives. We can't afford to lose that in Los Angeles. It's far too important."