Meet Jean-Paul, a 84 year-old yoga teacher and host in Andilly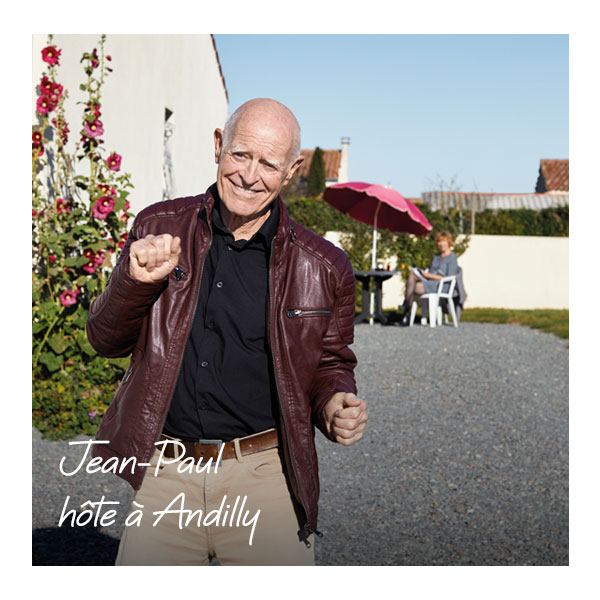 "It's simple: financially, I don't need Airbnb. I just need to meet people to build relationships and maintain human contact," Jean-Paul says in a cheerful and complicit manner. 
Jean-Paul is this kind of person who has lived many different lives: he was successively a psychologist, sailor, specialised educator or even responsible for human resources… Today, this 84-year-old jovial man is a yoga teacher and lives in Andilly in Charente-Maritime with his companion Françoise.
Jean-Paul has been a host on Airbnb for 4 years now.
"I knew Airbnb before all young people," he jokes as he prepares a cup of coffee.
Jean-Paul offers an entire part of his house with two bedrooms and a large living-room.
"There are guests in the house about 70% of the time," Jean-Paul explains.
"I admit that when there's no one there, I'm a little sad. I like when there's life in this space".
Jean-Paul welcomes guests from all over the world who, for the most part, want to discover La Rochelle or the island of Ré.
"My goal is always the same: that travellers should leave happier than when they arrived".
For this, Jean-Paul has his little techniques. "I have a little ritual: I spend some time with them while drinking a little coffee. That way, I can better understand the people I receive and adapt my hospitality accordingly".
What is certain is that he does everything to accommodate as best he can. "Being retired, I have the time, the desire and the pleasure of sharing a moment with people I don't know", he explains.
One of his greatest pride, his comments. "I've only great comments," he says. I like the idea of spending a very short-lived moment with strangers, I really feel like I'm enjoying their presence more," Jean-Paul explains with a now legendary enthusiasm. 
---
Jean-Paul is part of a community of 51,000 senior hosts who are over 60 years old.