Meet Maite, a Barcelona host who helps her guests find their hidden creativity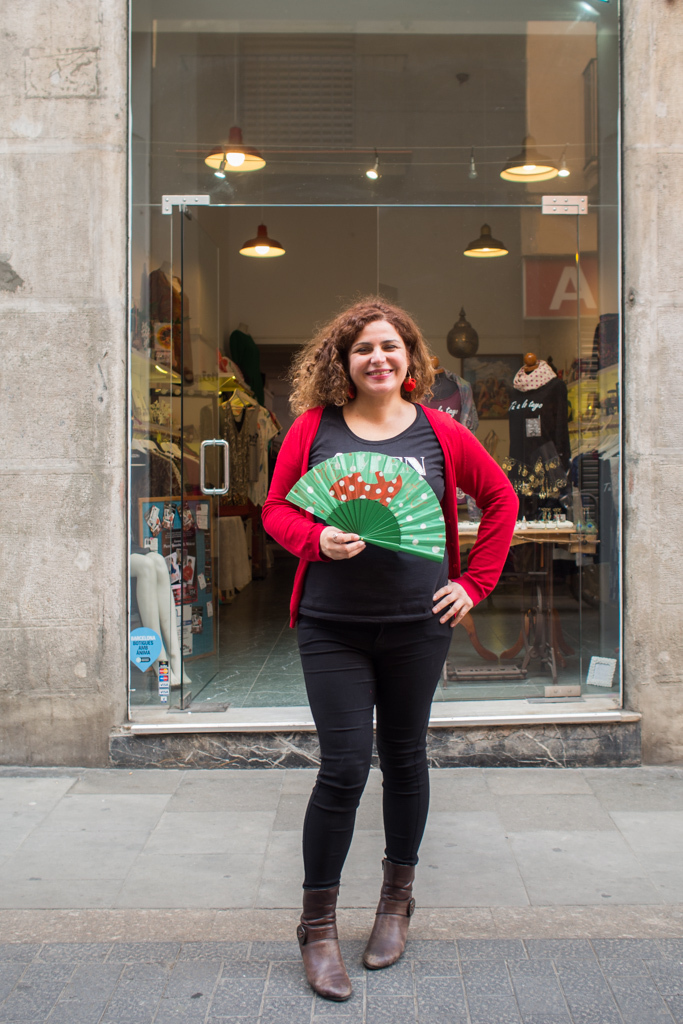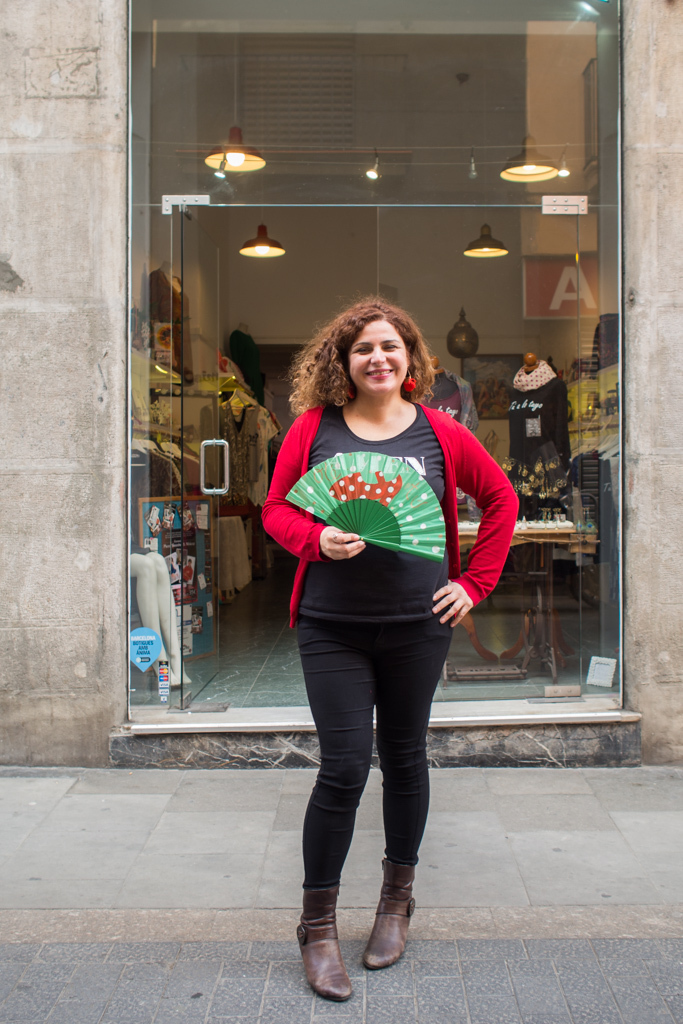 "'Amen sin tilde' (love, in English) was one of the first T-shirts I ever sold, and it summarises my philosophy perfectly. I want to transmit happiness, the joy of women".
Maite was working in a shoe company, but a trip to Jerez changed her life. "I fell in love with the beauty and happiness of women in Andalusia, and I knew I would have to bring a piece of that to Barcelona".
She started an online shop, Olemisole, in 2010. But another trip changed the course of her life again. "I went to India, and there I realised I had to give free rein to my creativity. I started thinking about opening a boutique in Gracia (my neighbourhood) to sell my own designs. Back in Barcelona, I couldn't take the idea out of my head, although it seemed crazy. I talked to other women entrepreneurs, and I finally did it, almost four years ago. This shop in Gracia found me".
"I wanted to bring the happiness I found in my trips to my neighbourhood"
In her Gracia shop, Maite sells T-shirts and jewellery designed by her and clothes and other objects from India. Her last entrepreneurial project is sharing her creativity and passion with Barcelonians and visitors. Maite is offering a fan painting workshop through Airbnb and also helps travellers to find hidden gems in the Encants flea market.
Four years ago, she started sharing an empty room in her home "to be able to travel". "I travel when people from other cultures and countries visit me. And I also use the extra income of home sharing to travel". She's hosted women artists, jewellers and a lot of creative guests. "They all inspire me. There's nothing more inspiring than speaking to other women".
You can free your creativity with Maite through Airbnb Experiences. Being an Experience host has offered economic opportunities for people who want to share their passion with the world, in a moment when machines are replacing jobs. Interested in hosting your own unique Experience? Learn how.