Meet Mireia, the ambassador of the most authentic food and wine in Barcelona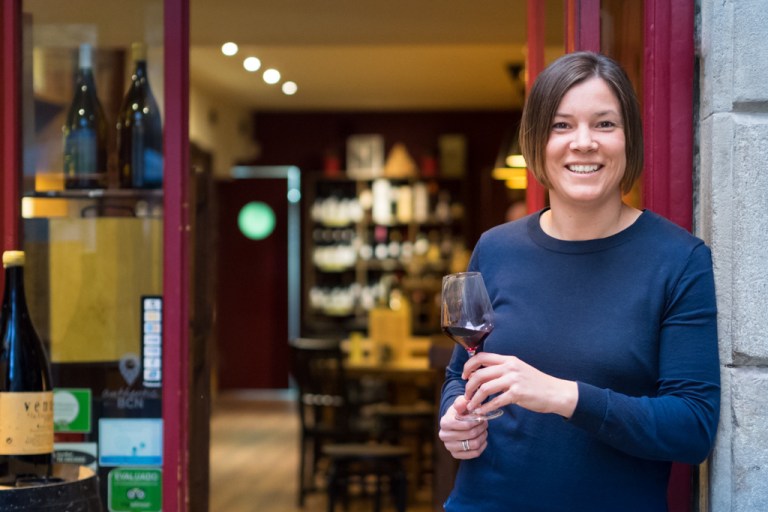 "In a family of lawyers, I was the first one to break the family tradition. While studying, I worked during the weekends on weddings and banquets to earn some money. That's how I ended up working at the front desk of El Celler de Can Roca, a Michelin 3-star restaurant. Every night, at the end of the shift, the second sommelier brought me a glass of wine. With him, little by little I learnt how to distinguish wine types, grape varieties… I also fell in love, but that's a whole different story. It was him who convinced me to become a sommelier. At that time, only 1 in 5 students were women.
And then the restaurant El Bulli called me to work there. Of course, I left everything behind to go there. But a few years later, during a trip to Colombia, I realised I was losing the romance for wine, and I wanted to recover it. That's why I started as an entrepreneur, showing people the wines and gastronomy of Catalonia.
"Wine keeps me connected to my land. It is a richness that deserves to be shared with the world"
We all have to eat and drink, that's what connects me to travellers, no matter where they come from. And wine is what keeps me connected to my land. I consider myself an ambassador of Barcelona food and wine.
I want my guests in Barcelona to discover the local varieties of grapes and wines. We are the Old World of wine, and that's some richness that deserves to be shared!"
You can discover Catalan wines with Mireia through Airbnb Experiences. Being an Experience host has offered economic opportunities for people who want to share their passion with the world, in a moment when machines are replacing jobs. Interested in hosting your own unique Experience? Learn how.