Meet Nick: Airbnb host in downtown Toronto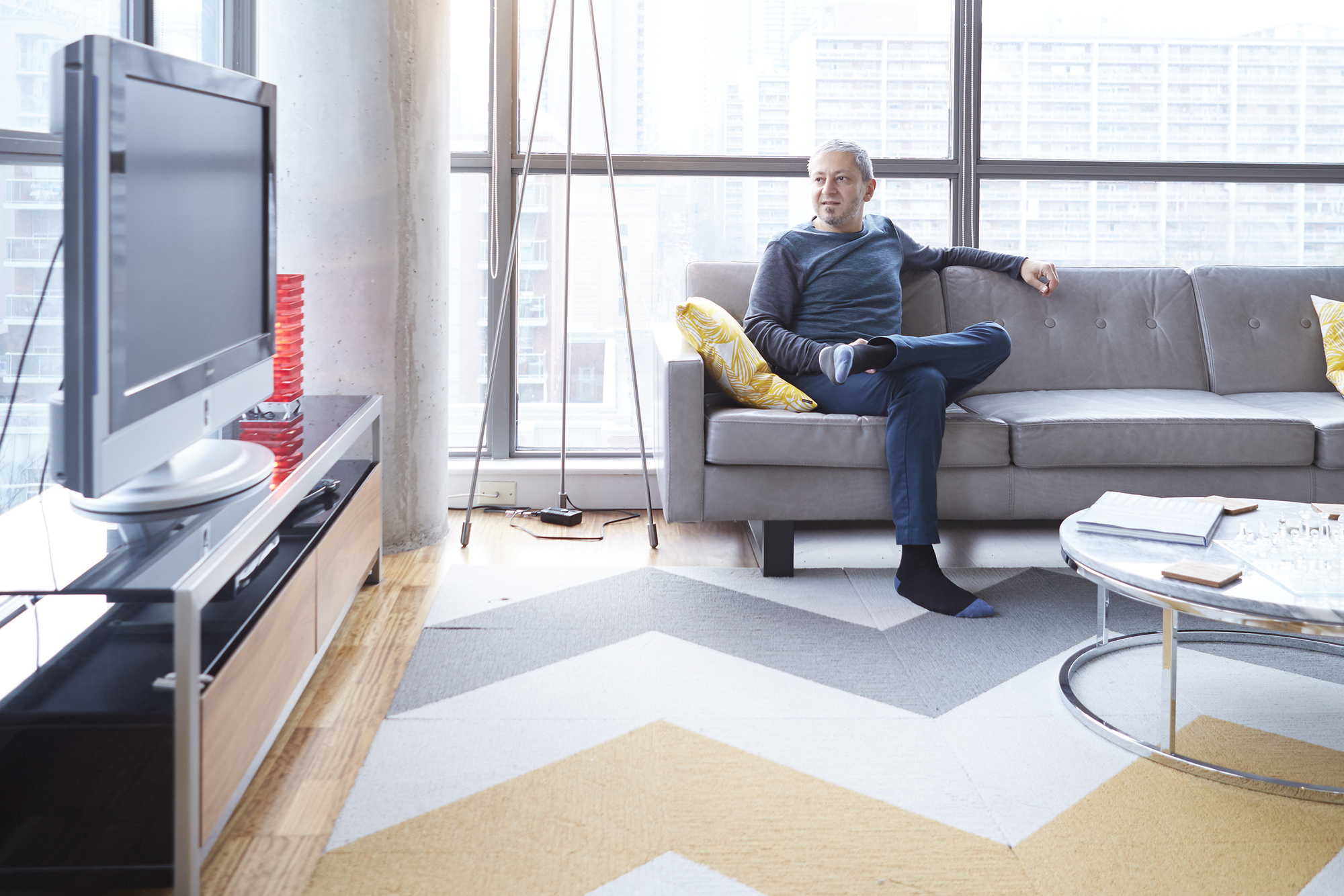 Meet Nick.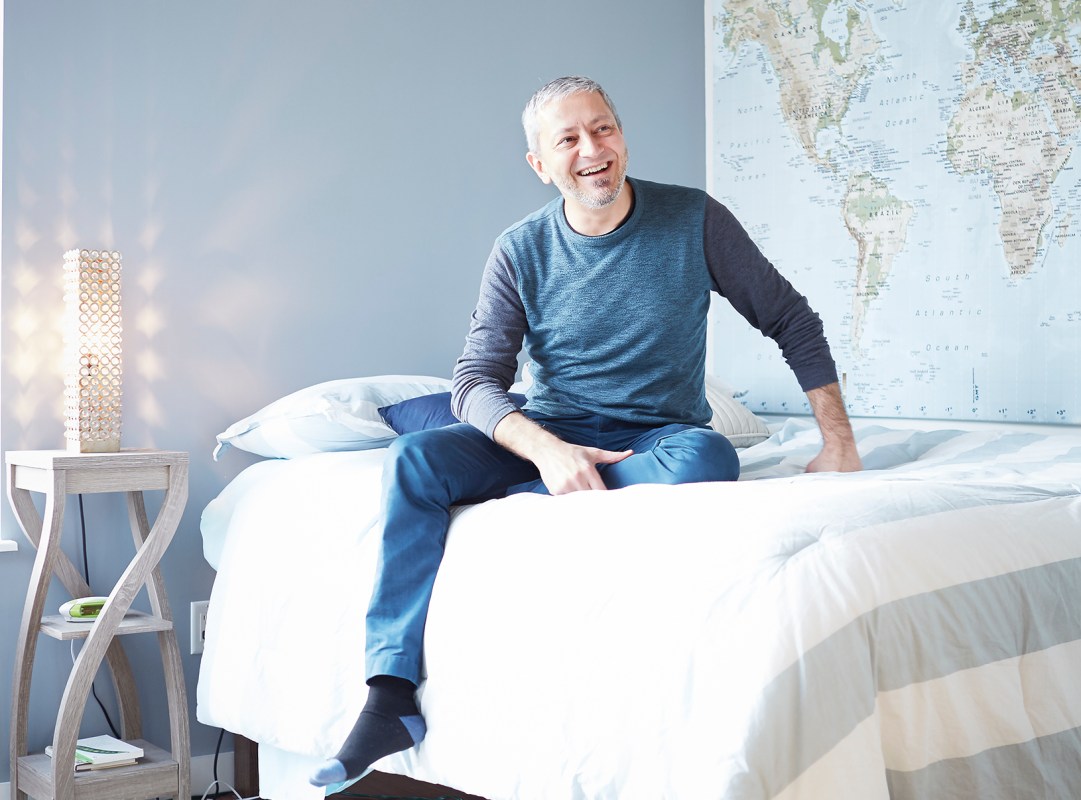 In a tall, beautiful tower with floor-to-ceiling glass windows and vistas overlooking the city, Nick's downtown chic Toronto condo is a sight to behold. The condo boasts two bedrooms and two bathrooms, each situated in their own private enclave, making it an ideal location for travellers to stay when exploring the city of neighbourhoods.
In 2013, after many years working in television, Nick decided to take some time away from his job to handle some pressing health emergencies with his family. Without consistent income, however, making his monthly mortgage payment became increasingly difficult. A friend suggested home sharing on Airbnb as a way to make extra money to pay the bills. "I'm very easy-going with people and I had an extra room, so I thought 'why not?,'" he said.
"Airbnb allows people of a modest income to come to Toronto. It opens up travel to more people."
Living in a condo as an Airbnb host has come with it's own set of challenges. With concerns about certain "ghost hotels" popping up, condo property managers have assigned blame to Airbnb for fewer rentals being on the market in Toronto. For Nick, the blame is unwarranted. "I own this condo. I am not leasing it," he said. "The spirit of the condo rule was to prevent investors from making these condos full blown hotel rooms. This rule was created before the home sharing economy existed. It could be my friend staying with me, or a couch surfer staying for free. So, what is the issue? The only real issue is that I charge a fee."
A fierce advocate of home sharing in Toronto, Nick goes above and beyond to educate property managers about the benefits of home sharing. By working with them, he hopes to demonstrate that Airbnb hosts are respectful and trustworthy neighbours.
"I'm not the Four Seasons, I don't charge $400 a night. Maybe we should be registered or pay a fee to be legitimate, but we're not the same thing as a hotel."
From young professionals checking out Toronto for the first time to travellers going through major life transitions, Nick has served as a friend and companion to guests from around the world. "Despite being relative strangers, we treat each other as friends," Nick notes. "I like becoming a tourist in my own city and being a positive force in their overall travel experience in Toronto."
Being in a central location has its perks. Nick is able to point his guests to pretty much every type of cuisine, arts and entertainment Toronto has to offer. Among the local hotspots he recommends are the nearby shopping areas at the Eaton Centre  and Queen's Park, the rainbow village on Church Street, Kensington, St. Lawrence Market and more.  It's also just a short ride to the Air Canada  Centre to see a basketball game. "Instead of spending on hotels, they can spend that extra money on restaurants or shopping," he says.