Meet Sandra, a Host on Airbnb who describes hosting as her "lifesaver"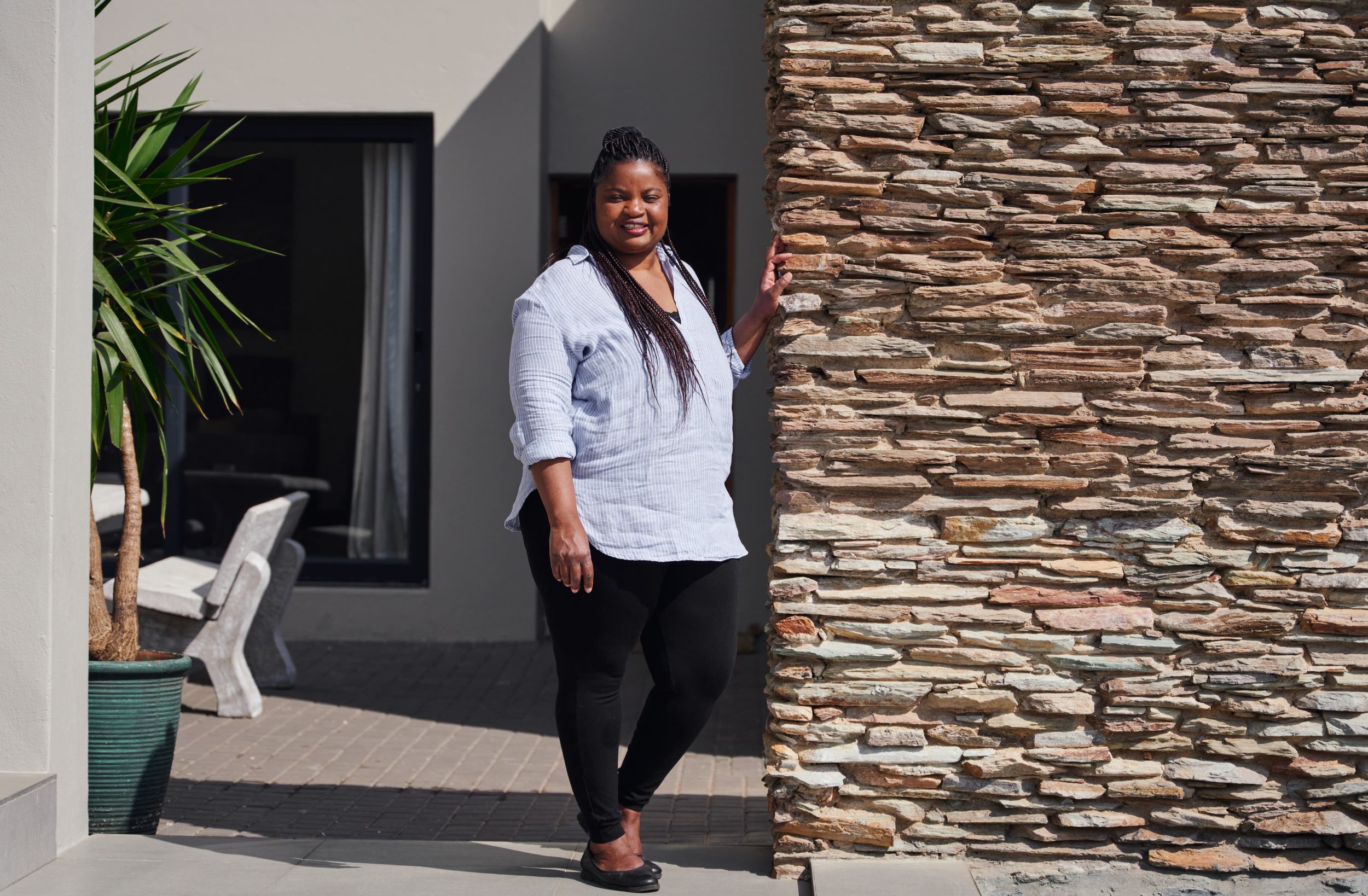 Looking back, Sandra is immensely grateful that she discovered Airbnb and started hosting guests in her cottage in the Randburg neighborhood of Johannesburg in September 2020. Yes, the country was in lockdown and firmly in the throes of the Covid pandemic, but with her husband having lost his job and her son needing an extended stay in the hospital in order to treat a heart condition, she needed to think on her feet. What else was there to be done in order to supplement her income, to help support the family of five?
Airbnb turned into a "lifesaver" (as Sandra now calls it). Having always loved working with and around people, Sandra wanted to do something that would allow her to capitalize on her social skills. The cottage on her property, sitting empty at the time, was the second puzzle piece. "I didn't know much about Airbnb at the time", Sandra recalls. "But I signed up, took some photos of the house, and furnished the cottage with what I had around the house as I wasn't able to make big investments at the time." Out of crisis, the best ideas are often born. 
With South Africa in lockdown and the world sheltering in place, it certainly wasn't the best time to start hosting. "We made very little at the beginning", Sandra recalls. "But even a little meant a lot." Her son ended up staying in the hospital for eight months and needed a lot of care. Luckily, hosting on Airbnb wasn't just something that Sandra could do on the side while caring for him, it also came naturally to her. She makes sure to greet every guest personally, not only because it's important to her to make them feel welcome – but also because she wants her guest to know her. Judging by Sandra's reviews, guests appreciate the extra mile she so often goes for them. Whether it's doing a bit of their laundry or proving extra flexible to accommodate last minute changes – Sandra's hospitality is top notch. No surprise that she earned Superhost status in no time.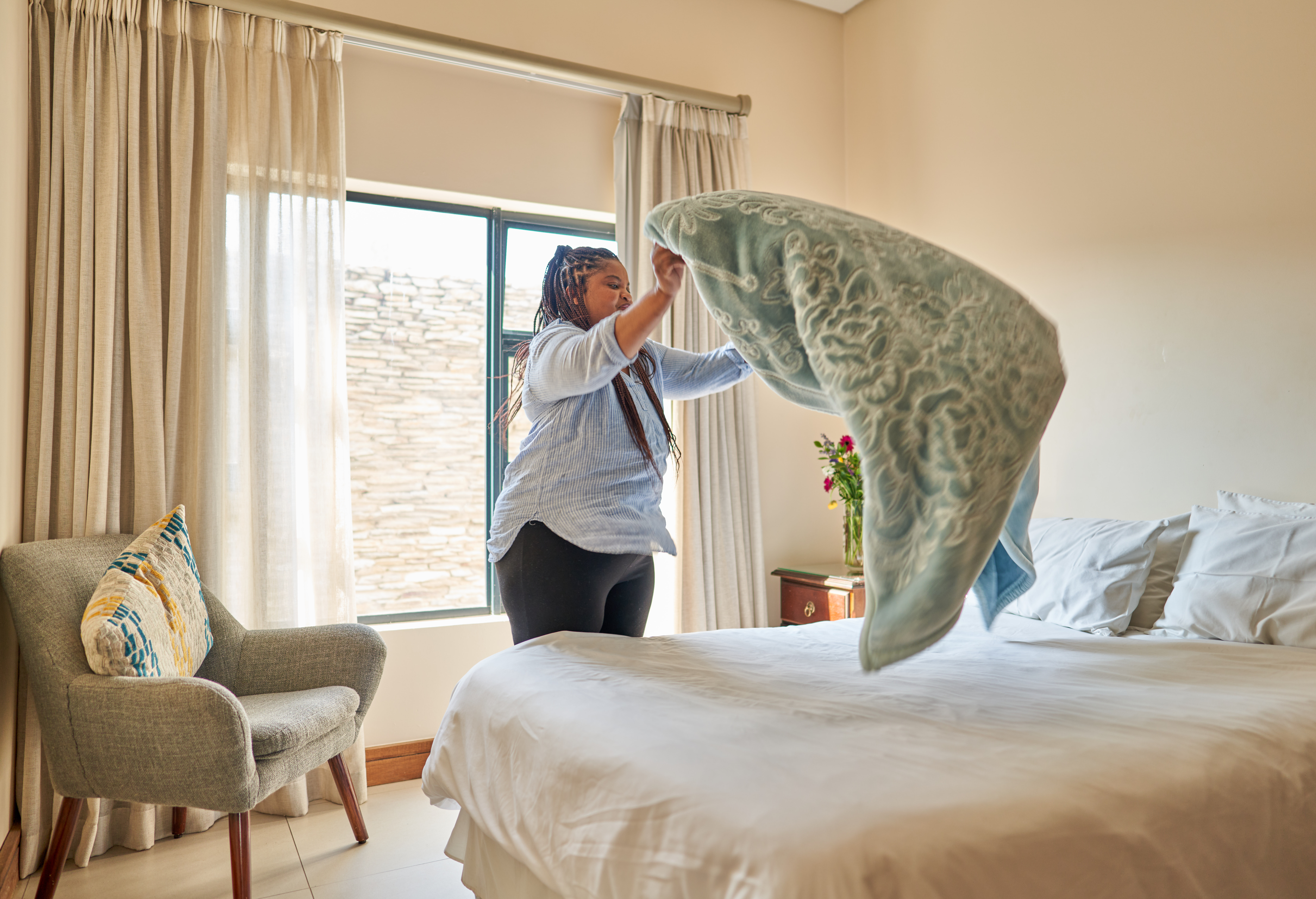 Sandra's Randburg cottage has a lot going for it: a central location with malls, restaurants, spas and a golf course nearby as well as state of the art security, super speedy wifi and comfy furnishings. Cleanliness is also important to Sandra and guests mention that a lot as well. The one thing that everyone seems to love the most, though? Sandra relies on solar power and water from their own borehole, which is not only a sustainable way to host, it's also a way to provide energy during loadshedding which both her business and the leisure traveler seem to appreciate.
Sandra is amazed at how far she has come, also thanks to her guests' feedback. "One guest that really stood out was a woman called Lisa", she recalls. "She gave me lots of tips on how I could improve my space, but in a loving, kind way that acknowledged that I was just starting out. I took her entire list to heart and made little improvements whenever I could, like hanging more art on the wall and eventually buying a bigger fridge. She wasn't critical, she was helpful. And she still gave me a good review." With a smile, Sandra adds: "I often say that I wish I could invite those first guests back so that they can come and enjoy the little comforts that I have added over time."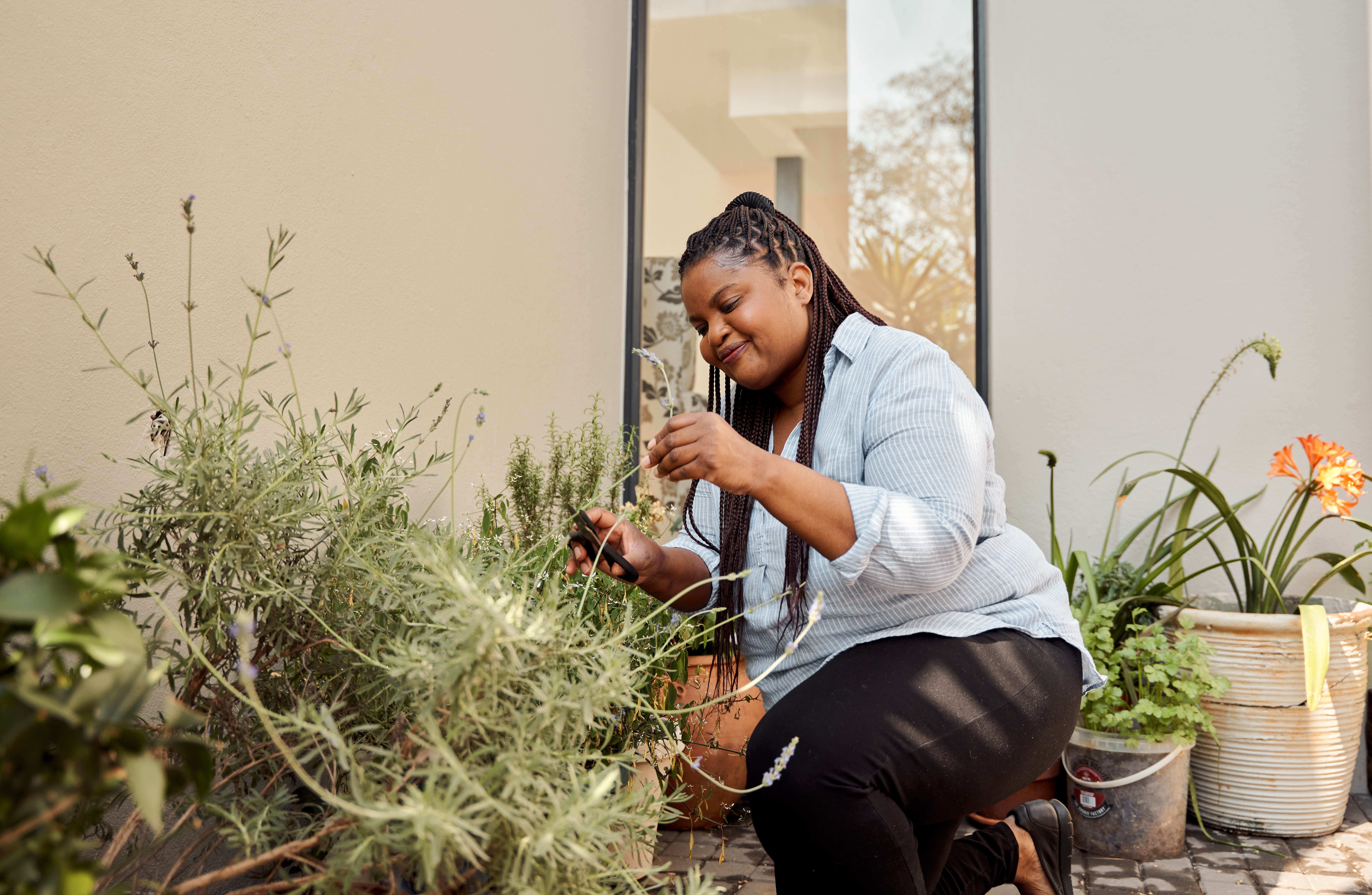 Sandra couldn't be more thankful for her hosting journey: "Airbnb gave me an opportunity to start something, essentially start my own business. You don't need a lot of capital to get started. You can start with very little and it can become self-sustaining. It brings in the money I need and it allows me to be home to take care of my son."