Meet the hosts 'behind the mask' of the Get Behind the Mask Campaign
#GetBehindTheMask is a host led initiative launched in May 2020 to support communities struggling with the impact of COVID-19 through the donation of cloth face masks. In partnership with the Western Cape Government's Maskathon and Afrika Tikkun, the initiative has donated over 20 000 cloth face masks to date.
Click here to donate too.
The initiative was inspired by hosts on Airbnb who, despite being unable to host, have still found ways to support their communities by sewing face masks, distributing them to those less fortunate or by educating their communities about the importance of wearing face masks to stop the spread of COVID-19.
Impact of face mask donations
Organisations who have received the face masks donated to date, include technical training provider, The Artisan Training Institute in Johannesburg. According to Director of the institute Richard Lewis, the face masks have been critical in ensuring learners can continue to reach the trainings and be taught safely. He says: "Travelling to the training centers means the learner is in most instances coming into contact with many people especially using public transport. They then have to engage in practical training in workshops. The ability to have access to these masks is invaluable to protect themselves and others when training with workshop activities where masks can get really dirty. Then they have to travel home again. The masks are critical for them."
WESSA, an environmental organisation that implements effective environmental, sustainable tourism, education and youth development programmes throughout South Africa, have incorporated the face masks into a United Nations Environment Programme response to COVID-19 and waste management. "The masks  [have been] distributed amongst waste reclaimers based in Johannesburg and Pretoria," says Natania Botha of WESSA. 
Face masks donated to The Tomorrow Trust, have been distributed to many of the orphaned and vulnerable children the NGO supports. "Some of our beneficiaries have mentioned that they have been using their clothing as face masks as they did not have the money to purchase these face masks," says James Donald, CEO of The Tomorrow Trust.
"Many people are struggling to feed their families therefore spending R25 on a mask is not a priority," says Marvin Levendal of the Lotus Street Foundation. The Foundation has distributed face masks to a number of their partner organisations as well as the community of Kasselsvlei in Bellville in the Western Cape.
Meet the hosts 'behind the mask'
Tamryn, a host on Airbnb in Salt Rock, KwaZulu Natal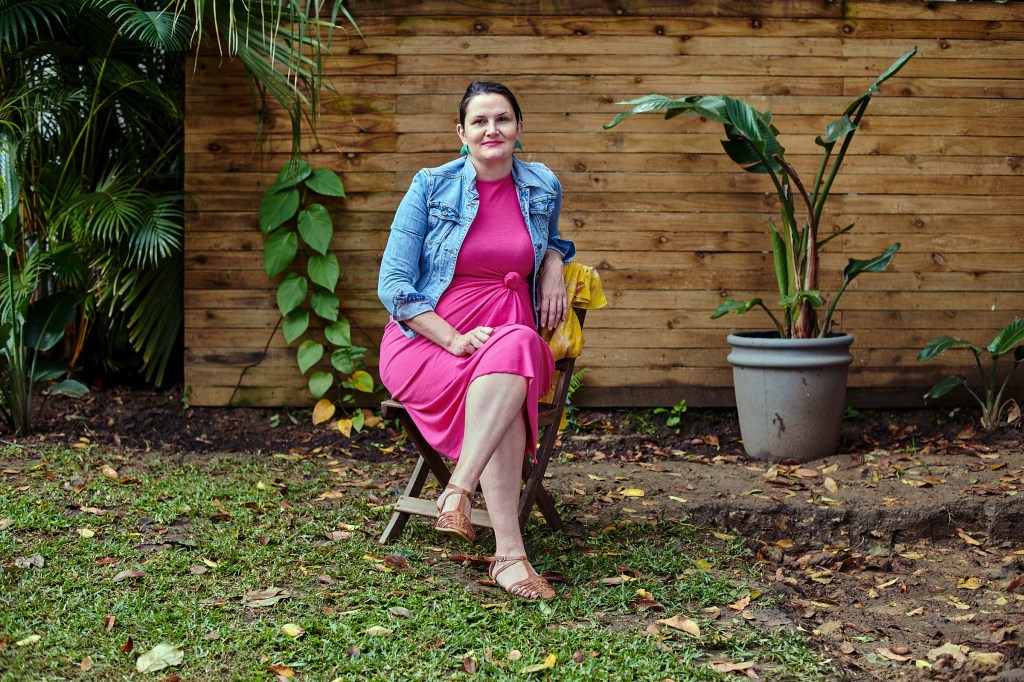 Tamryn has been a host on Airbnb since 2016. On why she hosts Tamryn says, "I love helping people feel the way I feel when I travel."
In support of the #GetBehindTheMask initiative, Tamryn, who is also a talented seamstress, created a fun and engaging Online Experience called DIY Facemasks for all Sewing Levels. Anyone who books the experience automatically donates a cloth facemask to someone who can't afford to buy their own.
In addition to creating and running the Online Experience, Tamryn has put her entrepreneurial skills to use during COVID-19 by establishing Thuma Masks. "My husband and I started a mass mask production exercise [in which] anybody who buys a mask automatically donates a mask to those in South Africa who can't afford it."
Nombulelo, a host on Airbnb in Langa, Western Cape since 2015 and Airbnb Academy graduate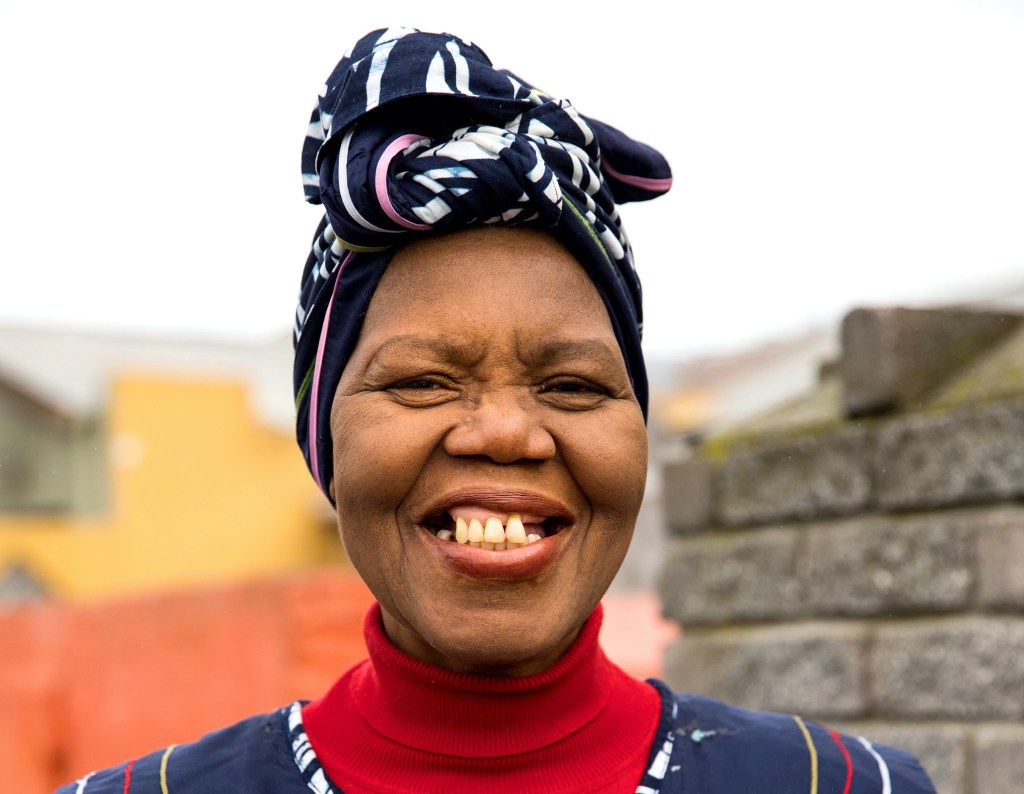 Nombulelo, 70, who lives with her two young granddaughters (aged 9 and 12), has been a host on Airbnb since 2015 when she graduated from the Airbnb Academy. As she is currently unable to host, Nombulelo is entirely reliant on her pension, which she says is not enough to cover her bills. To bring in a little extra income, she sews cloth facemasks which she sells or gives to those in her community who can't afford to buy them.
Describing what guests can expect when travellers return to South Africa, Nombulelo says, "My house is different – it's first a mother's home, you feel the warmth. I think of ways that I can share about myself and [my] area in a way that will not be forgotten, I think Airbnb helps me to do that."
Hloniphile, a host on Airbnb in Boksburg, Gauteng
Hloniphile has been sharing her home through Airbnb in Boksburg, Gauteng since August 2019. She describes the impact COVID-19 has had on herself and her family: "Not having guests or bookings means no income and it means no income for my housekeepers, no money to give to my mother who is a single parent and no money to pay for my two siblings who are at university."
Despite struggling with the financial impact of COVID-19, Hloniphile has still found the time to distribute cloth facemasks to people in the building complex and community where she lives in Johannesburg. At the start of lockdown, she bought 100 masks to give away. Many of these were gifted, along with food parcels, to people in need in her area.
Looking forward to her return to hosting, Hloniphile says, "I'm a host on Airbnb because I love learning about new cultures. I love hearing different accents, I love people. Airbnb has given me that opportunity to experience what we say in my language, 'Umuntu, ngumuntu, ngabantu' (a person is a person because of other people). Hosting on Airbnb allows me to pay for siblings university fees, my own studies and assisting my mother, who's a widow, with her daily living."
Mohamed, a host on Airbnb in Braamfontein, Gauteng and his wife Saffiya, a doctor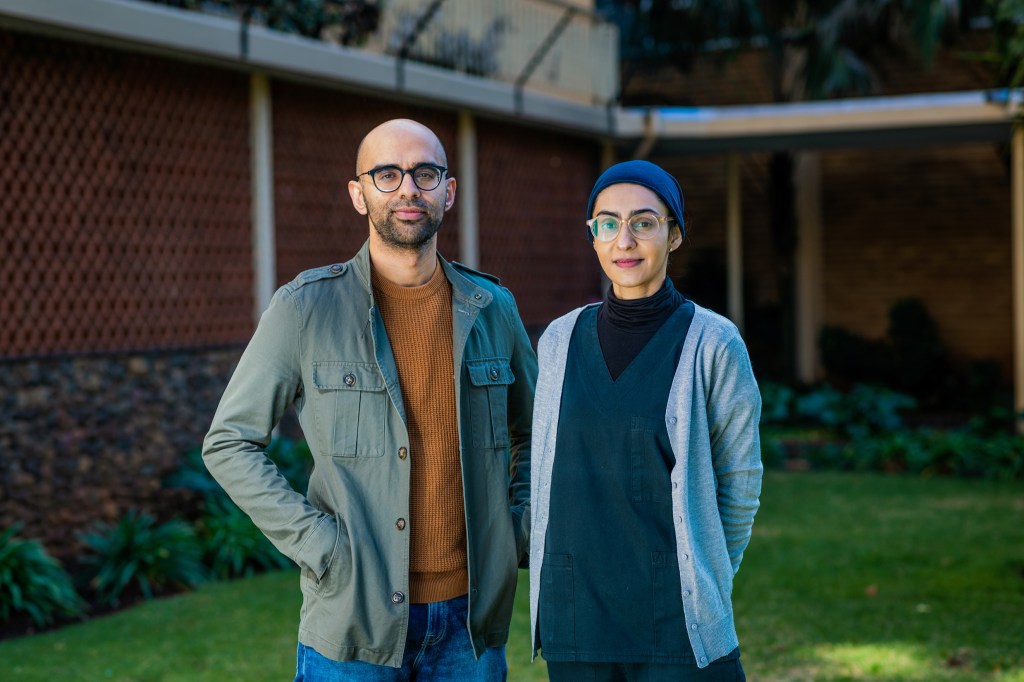 Mohamed has been a host on Airbnb for five years. His wife, Saffiya, is a doctor currently working in the COVID-19 unit at Chris Hani Baragwanath Hospital. They moved from Cape Town to Johannesburg so that Saffiya could take up an internal medicine registrar post. Hosting on Airbnb allowed Mohamed to make the move without fixed employment in place. "The income I earned by hosting on Airbnb gave us the flexibility to make changes in our lives".
COVID-19 has had a profound impact on Mohamed. "That was my primary income. When COVID hit and everything was cancelled, everything went to zero. Like everyone in the industry, I'm trying to stay afloat. These are our own places – we still have the bonds, expenses and staff we still need to pay. We have to find ways to keep paying them so that they can support their families.
Currently Mohamed is spending time focusing on how the guest experience will change when tourism reopens. "Going forward, it's going to be an entirely new experience. We've put in new cleaning protocols, materials and sanitizers as well as spare masks for guests to use during their stay."
Maria, a host on Airbnb in Khayelitsha, Western Cape and Airbnb Academy graduate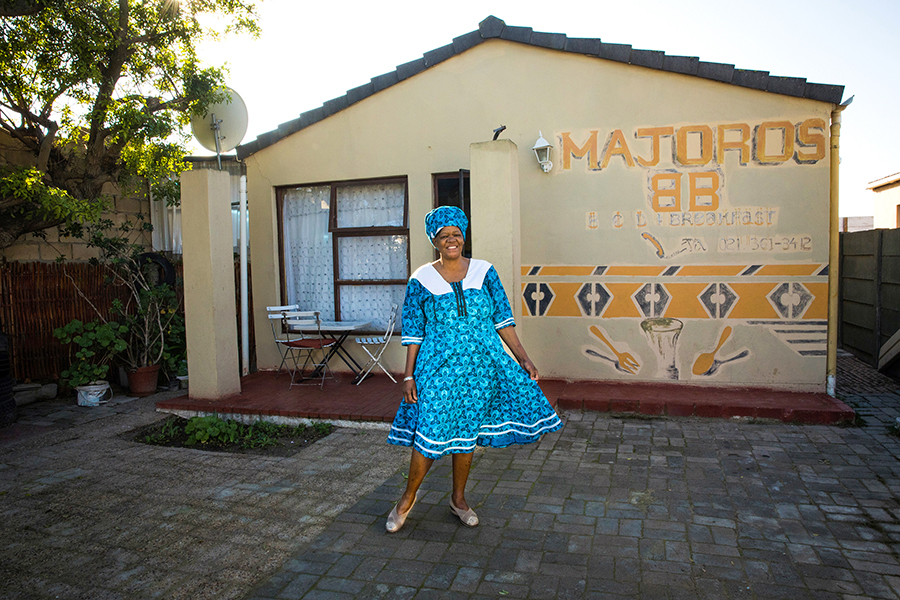 Maria describes the "homely atmosphere, African warmth and the safety and security," as what draws guests to stay with her in her Khayelitsha home. Despite being unable to host during the COVID-19 pandemic, Maria remains a positive force in her community, encouraging people to wear facemasks and assisting neighbours who are struggling to put food on the table by taking their ID numbers to social services to help them receive food parcels.
"Being a host has [had] a lot of impact in my life because with the money I receive, I feed my family, buy electricity, pay for my granddaughter's studies." The thing Maria loves most about hosting is welcoming guests from all over the world into her home so she can learn from them and they from her. Unable to host due to COVID-19, re-reading comments these guests have left in her guest book lifts Maria's spirits, "It's a form of medication," she says.
Joy, a host on Airbnb in KwaZulu-Natal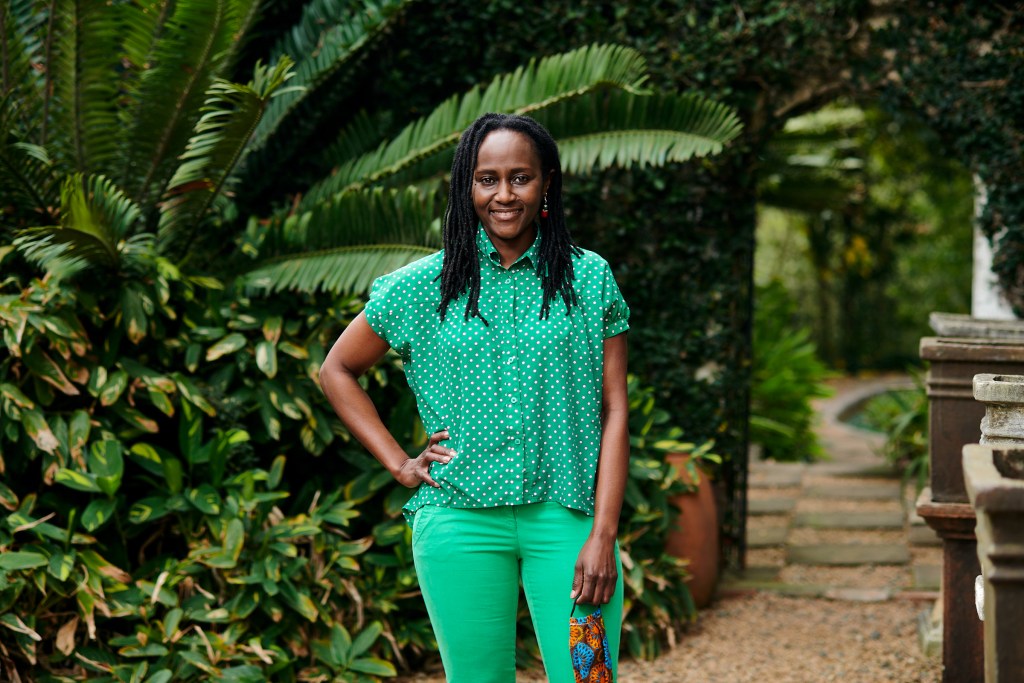 Joy hosts from her home in Pietermaritzburg. She had many bookings that were cancelled at the start of lockdown and has not earned an income from her listing on Airbnb since. When a friend suggested she help make colourful masks, with funds donated to the Solidarity Fund, she grabbed the chance to have a creative outlet and make an impact. She has since made, sold, and given away many masks.
"Masks are now mandatory in South Africa, but not everyone can afford to make or buy one, so I make masks to give to these people. At this time lots of people struggle to get food, so the money from selling my masks goes towards feeding hungry people," she says.