At the core of Airbnb are thousands of exceptional hosts. These are the people who transform a trip – the people who go the extra mile to ensure your stay is comfortable, leave a bottle of locally made wine in the kitchen or a just-baked loaf of bread on the counter with a long list of insider tips. Airbnb Experience hosts show you a side of a destination you never knew existed, whether it's sipping liquor in a backstreet bar, sailing at sunset or cooking up a feast with just-picked vegetables at an urban farm.
As part of the Italian Sabbatical, four people will be offered a once-in-a-lifetime opportunity to join the host community in the quaint village of Grottole in southeast Italy. Here, historical homes have been transformed into cozy listings, and the locals are ready and waiting to showcase their home turf – to walk with travelers through sunflower-filled fields and to help them harvest their very own olive oil.
Here are just some of the incredible hosts on Airbnb that visitors will meet on the Italian Sabbatical: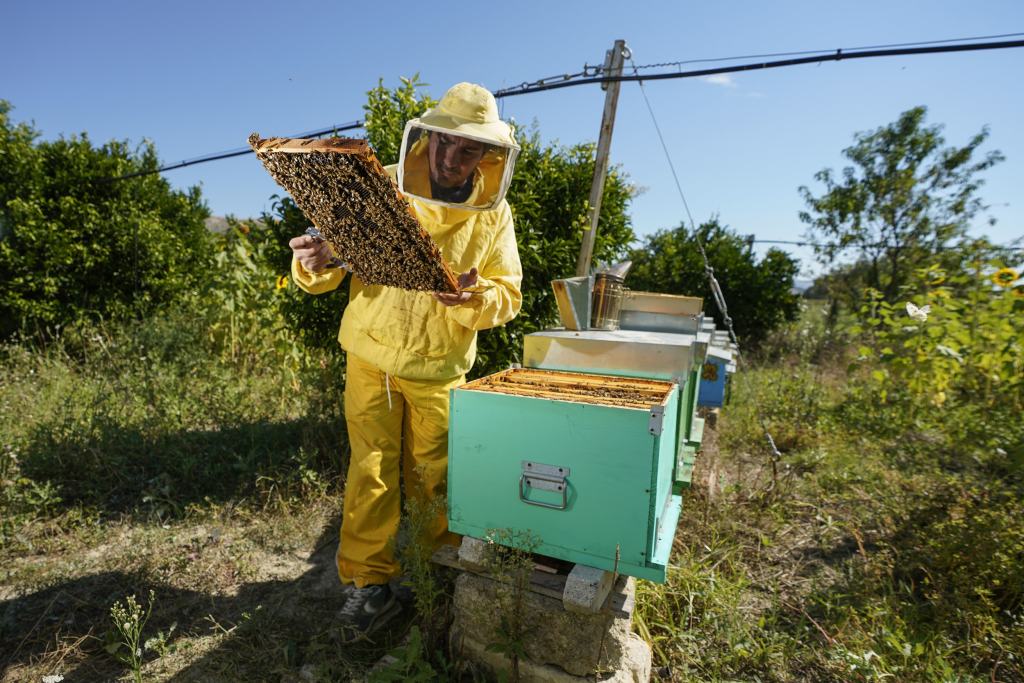 Rocco is a master of all trades – your local hairdresser, saffron producer, beekeeper and of course Experience host on Airbnb. For 40 years Rocco has called Grottole his home: he took his first steps in its ancient streets and spent his childhood playing in its rich green woodland and pastureland.
Although he's always had an appreciation for Basilicata's beautiful countryside, Rocco hasn't always been a beekeeper. In fact, his new hobby developed several years ago when he started observing the bees in the area, fascinated by their social habits and their way of life. He was so intrigued that his wife and children soon bought him a book on bees, and his very own beehive. Today you'll find Rocco in the chestnut groves or the sunflower fields, tending to his bees and teaching visitors about the fascinating honey-making process, while welcoming them into his tranquil corner of the world.
For me it's a sanctuary of tranquillity. If you start working with the bees then you will never leave them. Grottole is a small village on the top of the hill. It's our little garden.

I don't want Grottole to change, but in a few years I'd like to see it richer thanks to all the travelers that will visit and, above all, collaborate with us.

Rocco, Airbnb Experience host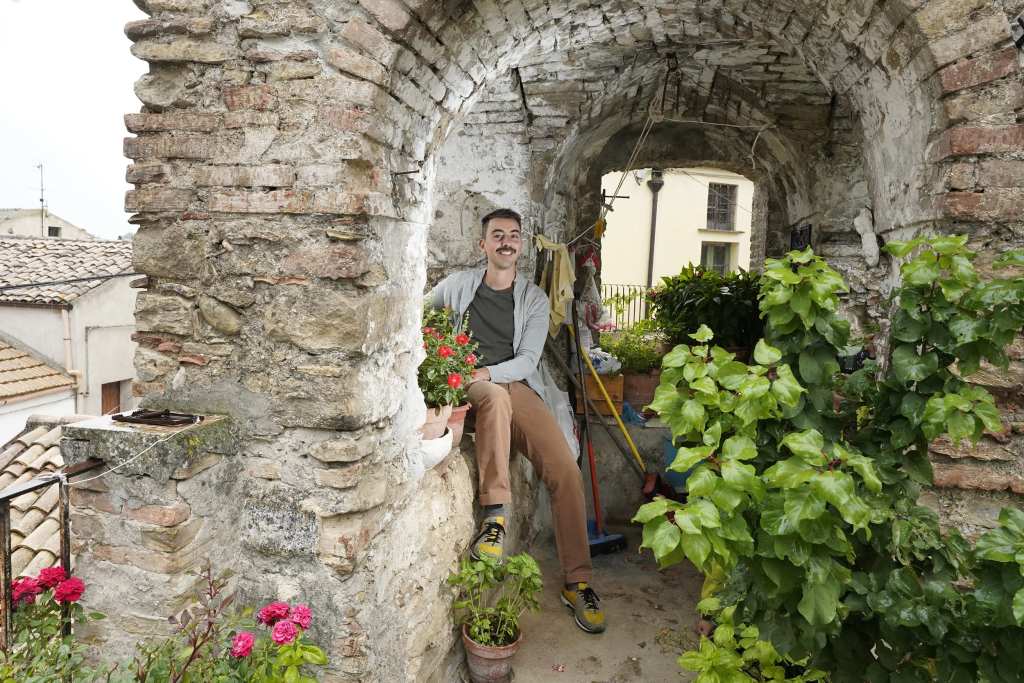 Andrea
Founder of Wonder Grottole, architect and Home host on Airbnb
Andrea may have been born in the north of Italy, but is happy to call Grottole his new home. He's the founder of Wonder Grottole, a local NGO that is working to revitalize and regenerate the area. Together with a handful of volunteers, he is transforming the sleepy Italian village into a hub of varied cultures; a place where the local population can learn from new residents, and where new residents can continue decades of stories and tradition that are vital to the village's way of life.
"My dream is to repopulate the historical centre of the village. In ten years we'd love Grottole to be full of different cultures, and people perfectly integrated with the local community."
According to Andrea, it's Grottole's authenticity, warm hospitality and an easygoing way of life that makes it such a remarkable place.
"This is a village with strong traditions, where you can ring anyone's doorbell and be welcomed in like real family. People like chatting about small things, they like sitting in front of their door. It's a place to forget the burden of chaotic city life to discover the lightness that can come with rural life."
And how do the locals feel about Andrea's ambitious plans?
It's a big opportunity for the local community: they can open their minds and get to know different cultures, sharing their day-to-day life. They are very curious about our project – they know they can transform the travelers into local ambassadors for their land.

Andrea, Airbnb Home host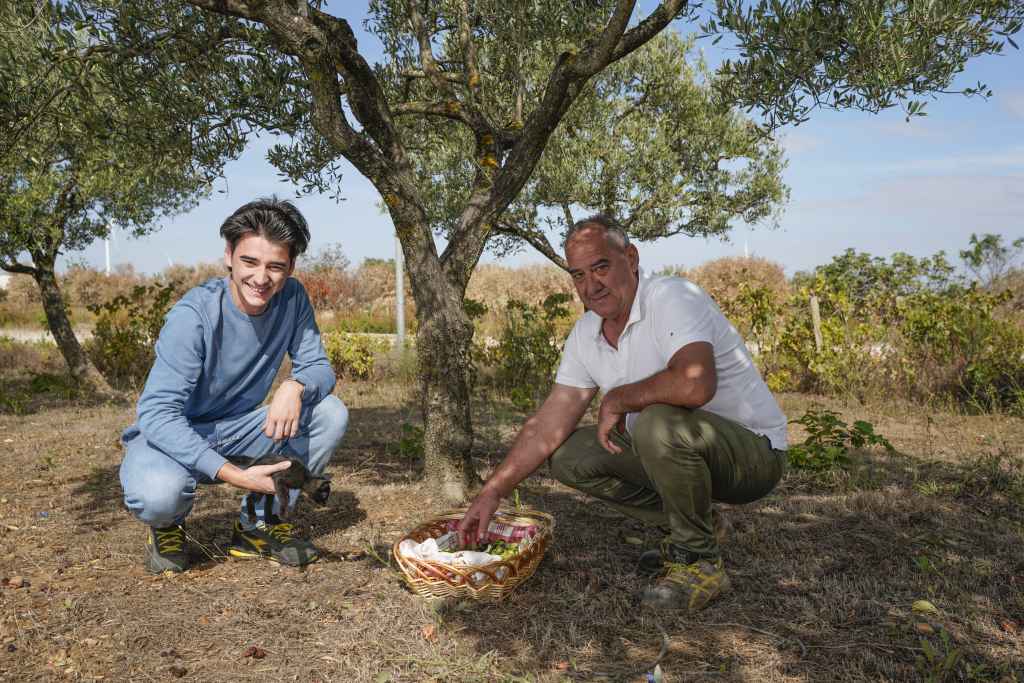 There may be a 23-year age gap between Giuseppe and his son Vincenzo, but this father and son team have the same love for their land, and the centuries of tradition it has witnessed. Giuseppe is a 54-year-old olive oil producer who has lived in the village of Grottole his entire life; his son, Vincenzo, is a 21-year-old student who studies in northern Italy's University of Milan, often returning home to Grottole to help his father with their olive oil business.
I have dedicated my entire life to our olives and oil. I get to the olive garden at around 6am and leave at 10pm. When Vincenzo was a small child I taught him how to do this job, just as my father did. Even if he is studying, I'd like Vincenzo to learn how to do this – to love it and to keep our tradition going.

Giuseppe, Airbnb Experience host
Thankfully, Vincenzo is keen to help. Although he believes it's important to go away and understand how the world works differently, for Vincenzo it's vital that people bring the knowledge back to their local land, just like visitors on Airbnb will do, too.
I like to help my father – it's important to learn such an ancient profession that is at risk of disappearing. I live in a region rich with tradition – from oil, to wine and poetry – and I want to be its ambassador. Young people must take on this responsibility, otherwise the local traditions will disappear forever. Welcoming guests from all over the world is crucial for promoting the region, and educating people about our products and our culture.

Visitors coming to Grottole will be living in a quiet place, with a slow pace of life. There's no traffic, no chaos and no pollution, just good food and welcoming people. We want people to visit to share their stories – we are good listeners.

Vincenzo, Airbnb Experience host
Keen to meet them for yourself? Apply to take part in the Italian Sabbatical, and you may have the chance to live and work with these Airbnb hosts in the charming village of Grottole.
The Airbnb Press Room is aimed at journalists. All Homes and Experiences referenced on the Airbnb Press Room are intended purely to inspire and illustrate. Airbnb does not recommend or endorse specific Home or Experience listings on the Airbnb platform.