Meet Willy Fedail, the man behind North Hollywood's Vicious Dogs
Willy Fedail has loved to cook for as long as he can remember.
"I've always had a passion for cooking. As a young boy, I was cooking in the house," Willy says.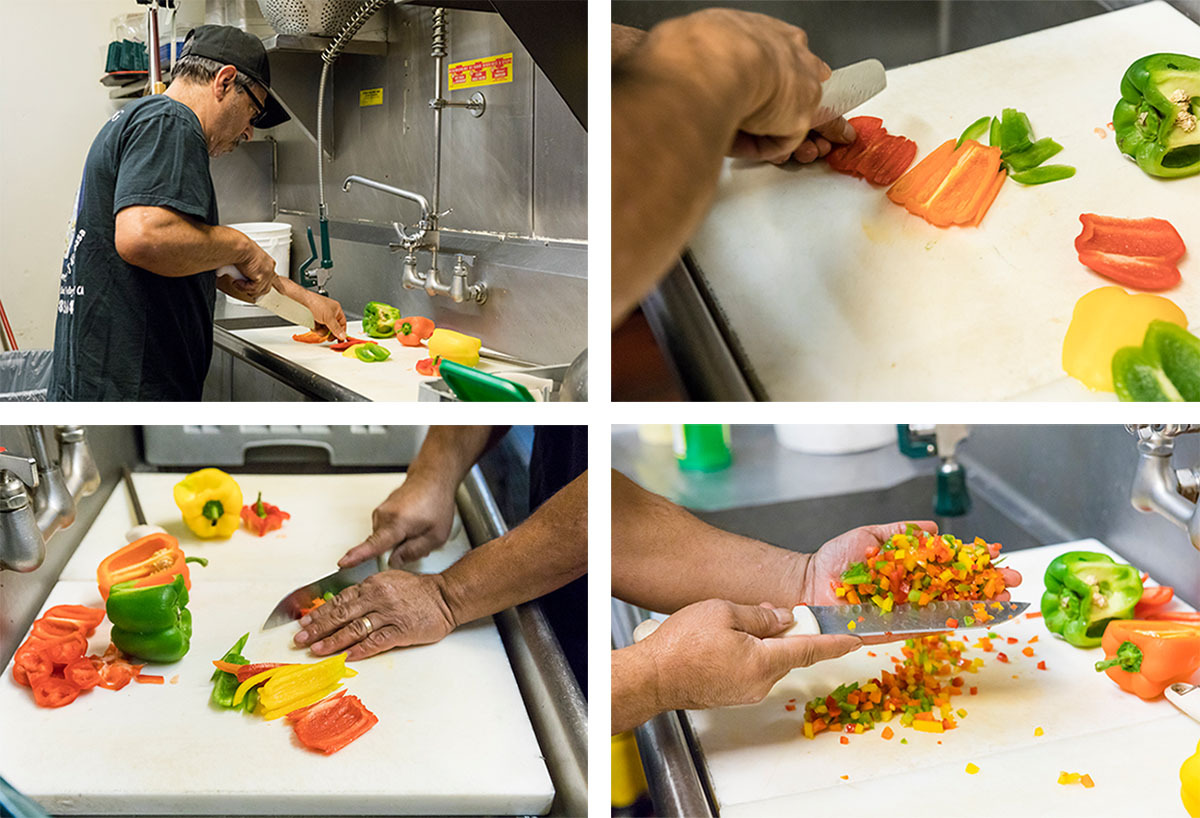 Unfortunately, for most of his life, Willy's family didn't share his enthusiasm for the meals he created.
"I could hardly ever get anybody to try my food. My Mom would never, ever put anything in her mouth that I made, no matter what," he says.
But nine years ago, Willy's mother fell ill. "At 82, she couldn't walk anymore," Willy says. "So she called me and said, 'Can you bring me something to eat?'"
This was new territory for Willy. His mother had never eaten something he'd cooked. She hadn't even had a hot dog before, and hot dogs are Willy's specialty. "All I could think of was bringing her my signature dog," he says.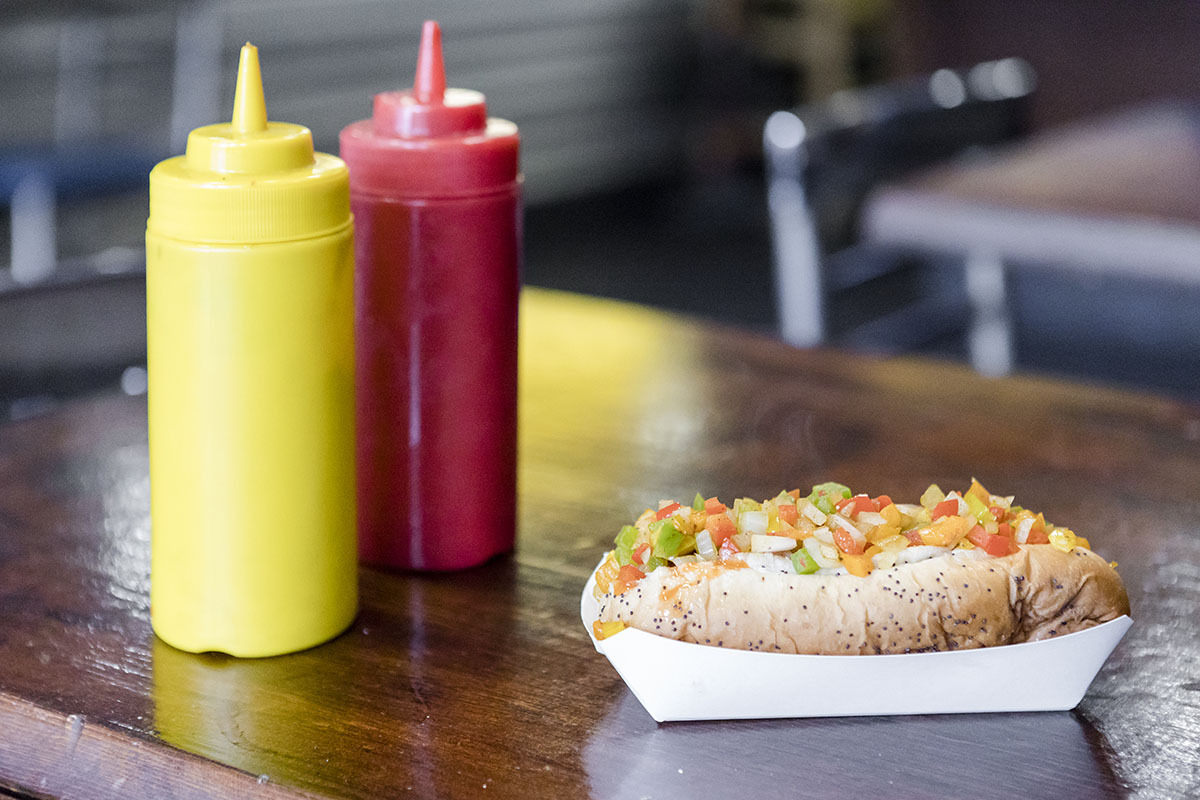 So he brought the hot dog home, gave it his Mom, and waited for her reaction.
"She took a bite of it," he says slowly, drawing out the words. "Then she looked up at me, and she said, 'This is really good!' After all those years she finally had one, and she liked it!" After that, Willy started bringing more meals to his mother—and she's enjoyed every one.
Once Willy had his mother's affirmation, he knew no challenge was too big for him to take on. "I felt like, 'If I can get my Mom on board with this, I can conquer anything in the world.'"
Willy Fedail has owned and operated Vicious Dogs in North Hollywood for nearly a decade. The restaurant still has the same feeling it had when Willy first opened up: Lively conversations rise from the restaurant's tables while cooks and servers bounce between the cash register, the grill, and the back room. The smell of fried foods and fresh vegetables wafts over the restaurant as an old-school boombox near the back of the restaurant plays upbeat music from the 80s and 90s.
It's lively without being chaotic, and that's not a coincidence—it's part of Willy's business strategy.
If I can get my Mom on board with this, I can conquer anything in the world.
"It takes a lot more than just good food to have a great restaurant. You need everything. You have to create an atmosphere that's comfortable, one that keeps people coming back to you over the years," he says.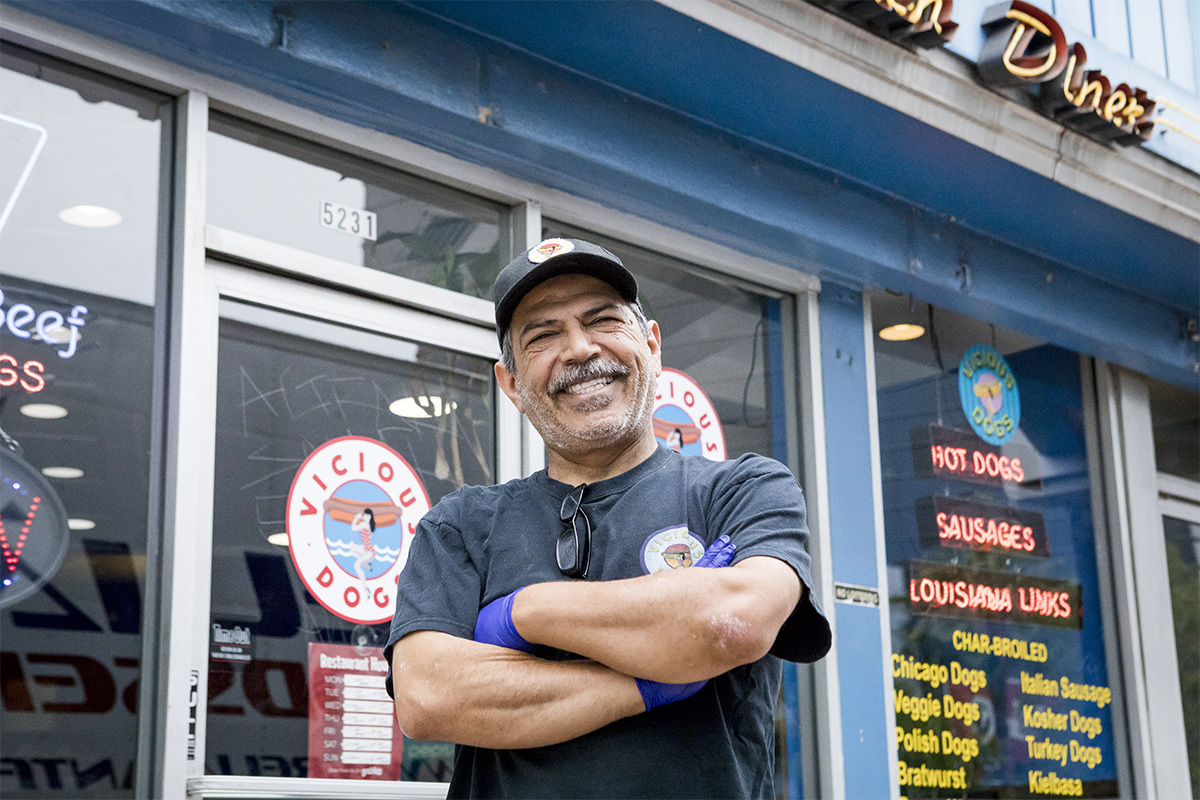 Willy is a passionate advocate for his neighborhood. He lives just minutes away from the restaurant and has watched North Hollywood evolve over the years.
"I've noticed huge changes. It was already an artsy district when we first moved here, but it's gotten so much more intense. They're calling it NoHo Arts District, and I've never been in a place where I've seen these many actors, musicians, artists, all kinds of people."
He's also seen more people visiting Los Angeles come to Vicious Dogs—thanks, in part, to home sharing.
"There's a lot of people in my neighborhood that are working with Airbnb. I know for a fact that I have customers that come here and have stayed in an Airbnb near here," he says. "If someone stays in an Airbnb, they're more likely to get out into the neighborhood, to see what it's really like here, and to stop by restaurants like mine. It's been very beneficial—not just for me, but for everyone."
Willy's message to lawmakers who want to restrict home sharing in Los Angeles is simple. "America is the land of opportunity," he says, "and for a while, we were drifting away from that. But now, thanks to these new companies like Airbnb, people are able to benefit from things like travel in a way they never were before. Don't get in the way of that."
It's been very beneficial—not just for me, but for everyone.
"I'm a person that loves a level playing field," Willy says. "I love a concept where it gives a lot of people a chance. This is the way it's supposed to be. And I'm glad there are companies looking out for the little guy. Because really, in the end, we're all just little guys trying to make it. And Airbnb gives people a chance to do just that."