Exploring all the Mission District has to offer with Airbnb hosts and guests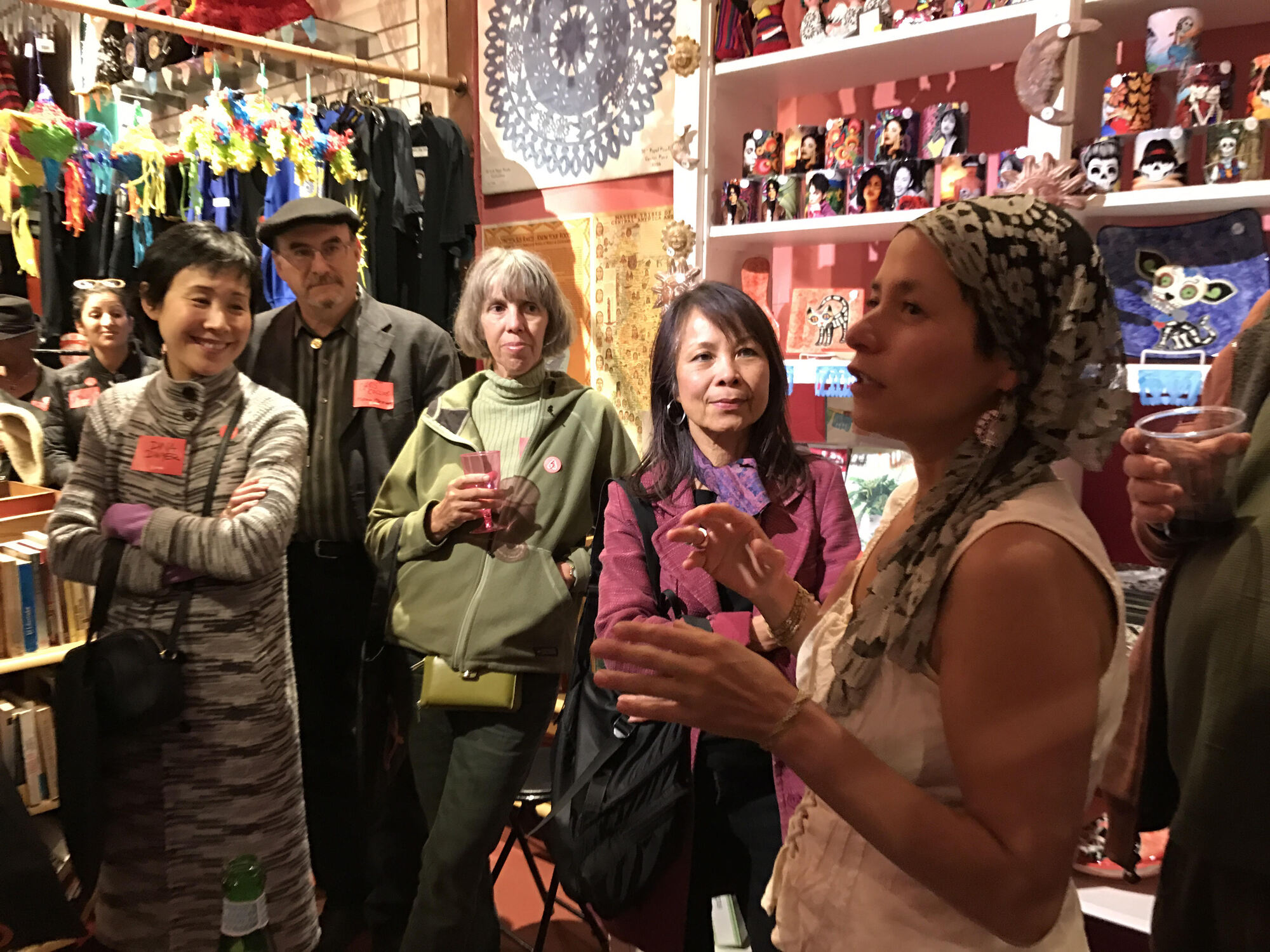 When Airbnb hosts and guests choose home sharing — households, neighborhoods and the wider community benefit. That's why we were excited last week when more than 60 Airbnb hosts and guests came together for a merchant walk in the Mission District to explore some of the local businesses, restaurants and bars that give this San Francisco neighborhood its charm.
Known for its vibrant Latino community, corner bodegas, arts and culture the Mission offers a gateway into the city's diverse history. Airbnb gives millions of everyday people the chance to travel to places they might have missed, including places they otherwise could not afford to visit. Airbnb guests stay longer and spend more money in the neighborhoods they visit than typical hotel guests and local businesses beyond hotel districts gain new customers.
The night started with a visit to The Chapel, a bar, restaurant and live music venue in the heart of the Mission District that occupies a historic 1914 building originally built as a mortuary. The original chapel room with its 40-foot ceilings has been converted to a music room with mezzanine and guests can enjoy food and drinks at the renovated bar and outdoor patio.
The walk also included visits to some of the non-profit organizations that support the neighborhood. Passing by, 826 Valencia, an organization that works to close the academic achievement gap in the Bay Area, hosts learned about the programs offered to students between the ages of 6-18 to help improve their school performance and put them on a path to college.
The evening also included a visit to The Mission Cultural Center for Latino Arts (MCCLA) which was established in 1977 by artists and community activists to promote the neighborhood's arts and culture. The center will celebrate its 40th anniversary later this year and continues to play an important role in making art an essential part of the Mission's identity. The influence that arts plays in the community was evident by the countless murals hosts admired throughout our walk.
Hosts also visited some of the Mission's eclectic shops. Baggu is a small manufacturer of bags and accessories. The company is known for their clean designs, pop colors and prints and sturdy leather totes, purses, travel bags and accessories.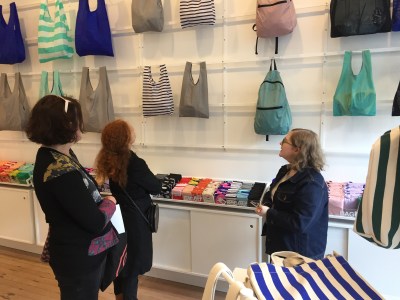 Further up Valencia Street, hosts stopped by Casa Bonampak which sells fair trade Latin imports and folk art that showcases Mexican culture and traditions. Owner Nancy Chárraga has been committed to giving back to the community she's called home since 1996 and the merchant walk was an opportunity for her to connect and network with new people. "The attention brought to independent small businesses is very needed," expressed Nancy. The store's stock of political merchandise, jewelry, and custom papel-picado was a big hit.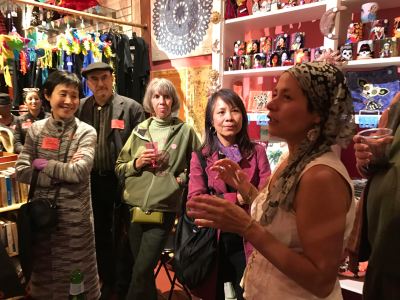 At Wonderland SF owner Irene Feiks and her dog Tenoch welcomed hosts to the small shop which has been a fixture of the Mission District since 2010 when it opened its doors with the purpose of discovering and selling work by Bay Area fashion designers, painters and photographers. The shop has something from everyone– from custom designed clothes to pieces of art by local artists.
Hosts looking to recommend other great live music venues in the Mission found a new gem at Amados. The storefront is a record store with a great collection of classic records, but if you venture to their basement you'll find a cozy speak-easy style venue that hosts music and other live entertainment. "I've lived in the neighborhood for years, walking and driving by some of these shops  without realizing that I was missing some of the most unique gems the neighborhood offers," said host David Edwards. "The walk provided me a number of new businesses I can recommend to my guests."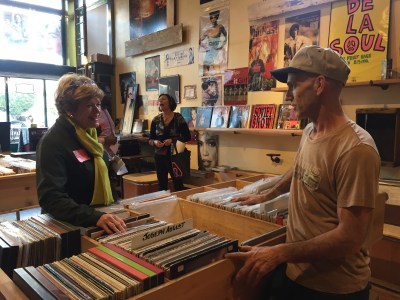 The walk continued to Beretta, a local Italian restaurant that opened in 2008 which offers inventive cocktails, thin crust pizzas, and contemporary Italian food with fresh, organic and seasonal produce sourced from local farmers. It's a great recommendation for both intimate and large group dining experiences and it's open for late-night dining.
Hosts ended the night dining on delicious Mexican and Salvadorian food from La Palma Mexicatessen and Mateo's Taqueria while they mingled and recapped the evening.
"What struck me is how many of your hosts have lived in the Mission for decades and are enthused about the opportunity socially and economically to host people in their homes," explained Phil Lesser, former President of the Mission Merchants Association.
"What struck me is how many of your hosts have lived in the Mission for decades and are enthused about the opportunity socially and economically to host people in their homes."
"The Mission Merchant Walk last night was a lot of fun. Not only did I get to meet several store owners, but also got to meet several new hosts and swap hosting stories tips and tricks," shared Paul Lowrey. "I'll certainly join other merchant walks in the future."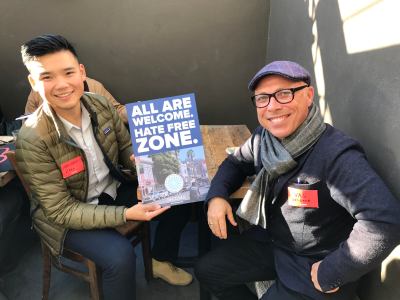 Airbnb brings guests beyond hotel districts to neighborhoods that have not typically benefited from tourism, boosting local businesses. As much as 50 percent of all Airbnb guest spending occurs in the neighborhoods where they stay.