Montpelier Alive and Airbnb partner to help guests rediscover Montpelier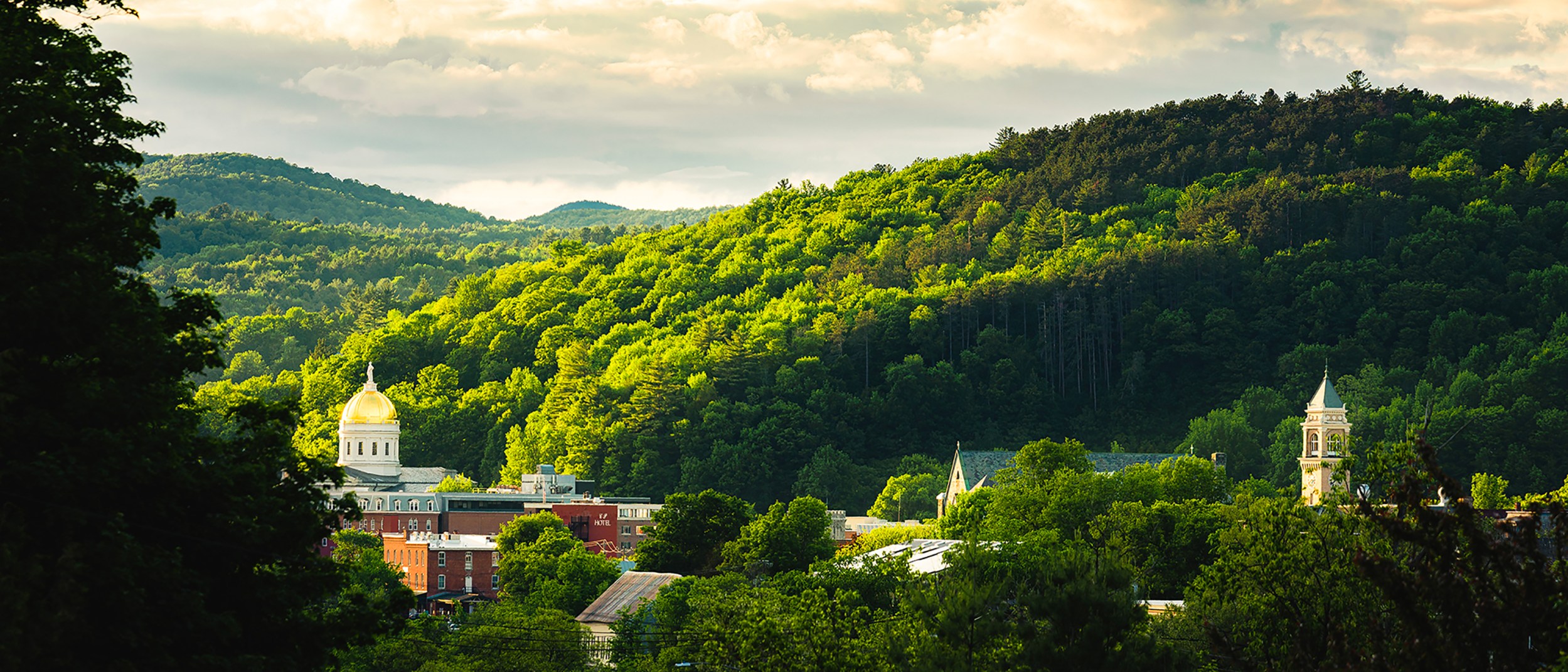 Montpelier Alive and Airbnb announced the launch of a new campaign to promote safe, domestic travel with a focus on local attractions, unique stays and experiences that highlight the best Montpelier has to offer. The campaign is a collaborative effort to support the city's post-pandemic recovery and the local shops, restaurants and workers who rely on the local tourism industry.
The social media and email campaign will target potential travelers in nearby cities in the Northeast. A landing page features a curated list of nearby stays, experiences, and local businesses to help travelers plan their future trip to America's Small Town Capital. From historic landmarks and acres of maple trees to world-class breweries and distilleries, there is a lot to be rediscovered in Montpelier.
"With the pandemic shutting travel down for a large portion of the last year, Montpelier's tourism economy and the associated businesses and jobs that rely on it have suffered," said Kelly Fay from Airbnb. "Airbnb is proud to work with Montpelier Alive to shine a light on everything that makes the city and region unique and worth rediscovering in upcoming travel." 
"We're excited to work with Airbnb to safely welcome visitors back to Montpelier. Montpelier offers the perfect basecamp for visitors, with a vibrant downtown surrounded by the best of Vermont's adventures." 

Dan Groberg, Montpelier Alive Executive Director
Tourism is a crucial aspect of many rural economies in Vermont. According to the Vermont Chamber of Commerce, in 2019, visitors spent more than $2.5 billion in Vermont, and the tourism industry employed more than 32,000 Vermonters. The partnership between Montpelier Alive and Airbnb to promote in-state visitation provides an opportunity to amplify safe opportunities for tourism during these critical months of recovery.
Recent Airbnb survey data shows that travel is the activity Americans have missed the most during the pandemic and yearn to be with the people they care about. The majority are ready to travel in 2021 as soon as they feel safe to do so. Increased interest in feeling comfortable and safe is prompting many travelers to choose destinations that are not just domestic but much closer to home – 56 percent prefer a domestic or local destination, and one in five want it to be within driving distance from home.
As people continue to find ways to travel and host safely, in line with guidance and rules issued by local governments and health authorities, Airbnb is requiring all Hosts and guests to commit to following its COVID-19 safety practices, which include wearing a mask and practicing social distancing.
Partnering with Montpelier Alive is part of Airbnb's work with governments and tourism agencies globally to support economic recovery from the impacts of the COVID-19 pandemic. By working with destination marketing organizations, nonprofits and governments to support responsible and safe travel, Airbnb is helping communities harness these economic benefits for local citizens and small businesses.
About Airbnb
Airbnb was born in 2007 when two Hosts welcomed three guests to their San Francisco home, and has since grown to 4 million Hosts who have welcomed more than 900 million guest arrivals in almost every country across the globe. Every day, Hosts offer one-of-a-kind stays and unique Experiences that make it possible for guests to experience the world in a more authentic, connected way.
About Montpelier Alive:
Montpelier Alive celebrates the City of Montpelier. We work with partners to sustain and build upon Montpelier's vibrant downtown community by offering and supporting special events and activities and by promoting City businesses. We work to ensure a thriving local economy for Montpelier and to preserve the City's historic character and unique sense of place.