Airbnb announces Code of Conduct and Neighbourhood Support Line
Airbnb has today unveiled Malaysia's first industry-led Code of Conduct for short-term rental accommodation, along with the expansion of its Neighbourhood Support Line to Malaysia.
The announcements come as travel gradually resumes in more Phase 2 states and Airbnb continues to introduce new programs and initiatives driving safer and cleaner travel ahead of Malaysia's upcoming domestic travel rebound. The company saw a week-over-week spike in travel searches to Langkawi, Port Dickson, Malacca and Pahang last week.*
Industry-First Code of Conduct for Short Term Rental Accommodation
Airbnb today launched a new voluntary Code of Conduct for Malaysia's short-term rental accommodation industry, which includes a set of common principles that aims to establish industry-wide common practices. The voluntary Code of Conduct, led by Airbnb, will set a benchmark and standards for short-term rental accommodation, reiterating Airbnb's commitment to driving responsible hosting and behaviour. The initiative is part of Airbnb's broader efforts to be a collaborative partner to the Malaysian Government when it comes to rebuilding tourism.
The Code of Conduct will be published on Airbnb's Responsible Hosting page, and responsible guest behaviour guidelines will be communicated to Airbnb guests in Malaysia prior to their stay. In addition, Airbnb has partnered with the Malaysian Vacation Rental Services Management Association to help educate members about the Code of Conduct.
The Code of Conduct includes the following practices and standards, among others:
Guidelines on Host obligations towards guests
Guidelines on responsible guest behaviour
Health and safety standards for Hosts and guests
Practices to help Hosts comply with by-laws, rules and regulations relevant to hosting activities, including tax
24/7 Airbnb Neighbourhood Support Line
Airbnb has also expanded its Neighbourhood Support Line to Malaysia, making it even easier for community members to raise urgent concerns about a nearby listing directly with Airbnb. With this update, neighbours can visit airbnb.com.my/neighbors to request a call with a specialised support agent in Bahasa Melayu, providing an easy-to-access 24/7 channel to flag concerns to a rapid response team.
Around the world, the rollout of the Neighbourhood Support Line in countries including the United States, Australia, the United Kingdom, Japan, France and more, has proven to be an important tool in Airbnb's efforts to combat unauthorized gatherings and enforce the company's global ban on parties.
While Airbnb urges the community to first directly report emergencies and safety incidents to local authorities, the additional communication channel announced today aims to address urgent or immediate disturbances as well as possible long-term or recurring issues.
Mich Goh, Head of Public Policy for Southeast Asia, Airbnb, said, "As travel restrictions begin to ease, we know Malaysians are keen to re-explore home with Airbnb. Our industry-first voluntary Code of Conduct and our Neighbourhood Support Line reinforce Airbnb's ongoing commitment to promoting cleaner, safer and responsible travel in support of the upcoming travel rebound. The Code of Conduct is designed to help ensure each stay is a positive experience for Hosts, guests and the broader community; while our localised Neighbourhood Support Line aims to give communities additional peace of mind and helps ensure everyone can share in the benefits of hosting. Airbnb is committed to working hand-in-hand with the government to rebuild tourism and make a positive contribution to Malaysia's economic recovery."
Ivan Chong, President of the Malaysian Vacation Rental Services Management Association (MVR), added, "As we look ahead to the rebound of domestic travel in Malaysia, we firmly believe that safe and responsible travel is key for travel to resume sustainably and for the long term. Airbnb's Code of Conduct sets the bar high for short-term rental accommodation and providers, by providing clear guidelines and best practices for owners, Hosts and guests. MVR already practices a high level of responsibility in the listings we manage, and signing on to the Code of Conduct is one more way for us to demonstrate this."
Last year, Airbnb launched its 5-step Enhanced Clean protocol, a set of standards developed in partnership with experts and endorsed by the Malaysian Medical Association offering the first overarching standardized guidelines for cleaning and sanitization in the home-sharing industry.
---
*Based on internal Airbnb data in the week of September 13, 2021.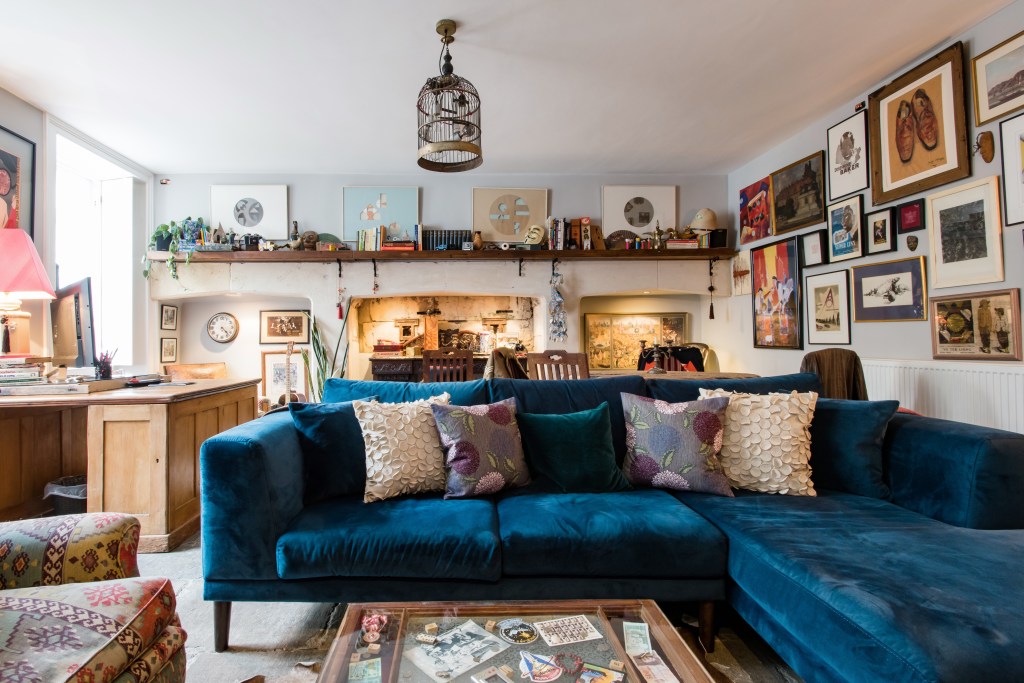 Airbnb mengumumkan Kod Tatakelakuan dan Talian Sokongan Kejiranan untuk menyokong kebangkitan semula sektor pelancongan Malaysia
Airbnb hari ini telah melancarkan Kod Tatakelakuan (Code of Conduct) pertama yang diterajui oleh industri di Malaysia untuk penginapan sewaan jangka pendek, bersama-sama dengan perluasan Talian Sokongan Kejiranannya (Neighbourhood Support Line) ke Malaysia.
Pengumuman ini dibuat seiring dengan sektor pelancongan yang beransur pulih di lebih banyak negeri Fasa 2. Airbnb terus memperkenalkan program dan inisiatif baharu bagi mendorong pelancongan yang lebih selamat dan bersih untuk menyambut kebangkitan semula sektor pelancongan domestik Malaysia. Pada minggu lalu, Airbnb mendapati terdapat peningkatan minggu ke minggu yang mendadak dalam pilihan carian bagi Langkawi, Port Dickson, Melaka dan Pahang.*
Kod Tatakelakuan Pertama Industri untuk Penginapan Sewaan Jangka Pendek
Airbnb hari ini melancarkan Kod Tatakelakuan sukarela baharu untuk industri penginapan sewaan jangka pendek Malaysia, yang merangkumi satu siri prinsip umum yang bertujuan untuk menggariskan amalan-amalan umum di seluruh industri. Kod Tatakelakuan sukarela yang diterajui oleh Airbnb tersebut akan menetapkan penanda aras dan standard untuk penginapan sewaan jangka pendek, sekaligus menegaskan komitmen Airbnb terhadap pengehosan dan tingkah laku yang bertanggungjawab. Inisiatif ini adalah sebahagian daripada usaha Airbnb yang lebih meluas untuk menjadi rakan kerjasama kepada Kerajaan Malaysia dalam membina semula sektor pelancongan.
Kod Tatakelakuan ini akan disiarkan di halaman Menjadi Hos Bertanggungjawab Airbnb, dan garis panduan tingkah laku tetamu yang bertanggungjawab akan dimaklumkan kepada semua tetamu Airbnb di Malaysia sebelum penginapan mereka. Di samping itu, Airbnb telah bekerjasama dengan Malaysian Vacation Rental Services Management Association untuk membantu mendidik ahli-ahlinya tentang Kod Tatakelakuan tersebut.
Kod Tatakelakuan ini mengandungi pelbagai amalan dan standard, antaranya:
Garis panduan mengenai kewajipan Hos terhadap tetamu
Garis panduan mengenai tingkah laku tetamu yang bertanggungjawab
Standard kesihatan dan keselamatan untuk Hos dan tetamu
Amalan terbaik untuk Hos mematuhi undang-undang, peraturan dan syarat yang berkaitan dengan aktiviti pengehosan, termasuk cukai
Talian Sokongan Kejiranan Airbnb 24/7
Airbnb juga telah memperluaskan Talian Sokongan Kejiranannya ke Malaysia, sekaligus memudahkan lagi ahli komuniti untuk menyuarakan kebimbangan mengenai penyenaraian berhampiran dengan Airbnb secara terus. Dengan kemaskini ini, jiran-jiran boleh melawat airbnb.com.my/neighbors untuk meminta panggilan dengan ejen sokongan khas dalam Bahasa Melayu, yang menyediakan saluran 24/7 yang mudah diakses untuk melaporkan kebimbangan kepada pasukan tindak balas pantas.
Di seluruh dunia, pelancaran Talian Sokongan Kejiranan di negara-negara termasuk Amerika Syarikat, Australia, United Kingdom, Jepun, Perancis dan banyak lagi telah terbukti menjadi alat penting dalam usaha Airbnb untuk memerangi perhimpunan tanpa kebenaran dan menguatkuasakan larangan global Airbnb terhadap kumpulan parti.
Walaupun Airbnb menggesa komuniti untuk melaporkan kecemasan dan insiden keselamatan terus kepada pihak berkuasa tempatan terlebih dahulu, saluran komunikasi tambahan yang diumumkan hari ini bertujuan untuk menangani gangguan segera serta isu jangka panjang atau berulang yang mungkin berlaku.
Mich Goh, Ketua Dasar Awam untuk Asia Tenggara, Airbnb, berkata, "Dengan sekatan perjalanan yang kini mula dilonggarkan, kami dapati rakyat Malaysia berminat untuk meneroka semula pelancongan melalui penginapan Airbnb. Kod Tatakelakuan sukarela pertama dalam industri ini dan Talian Sokongan Kejiranan kami memperkukuhkan komitmen berterusan Airbnb untuk mengalakkan pelancongan yang lebih bersih, selamat dan bertanggungjawab bagi menyokong industri pelancongan yang bakal bangkit semula. Kod Tatakelakuan ini direka untuk membantu memastikan setiap penginapan merupakan pengalaman yang positif untuk Hos, tetamu dan komuniti yang lebih luas; manakala Talian Sokongan Kejiranan setempat kami bertujuan untuk memberikan ketenangan fikiran tambahan kepada komuniti dan membantu memastikan semua orang dapat berkongsi manfaat pengehosan. Airbnb komited untuk bekerjasama rapat dengan kerajaan bagi membina semula sektor pelancongan dan memberi sumbangan positif kepada pemulihan ekonomi Malaysia."
Ivan Chong, Presiden Malaysian Vacation Rental Services Management Association (MVR), menambah, "Dengan kebangkitan semula pelancongan domestik di Malaysia, kami percaya bahawa pelancongan yang selamat dan bertanggungjawab adalah kunci utama untuk industri pelancongan dapat kembali pulih secara lestari dan untuk jangka panjang. Kod Tatakelakuan Airbnb menetapkan standard yang tinggi untuk penginapan sewaan jangka pendek serta penyedianya, dengan menyediakan garis panduan dan amalan terbaik yang jelas untuk pemilik, hos dan tetamu. MVR sudah mengamalkan tahap tanggungjawab yang tinggi dalam penyenaraian yang kami uruskan, dan menandatangani Kod Tatakelakuan ini adalah satu lagi cara untuk kami membuktikannya."
Pada tahun lepas, Airbnb melancarkan protokol 5 langkah Pembersihan yang Dipertingkatkan, satu siri standard yang dibangunkan dengan kerjasama pakar dan diperakui oleh Persatuan Perubatan Malaysia yang menawarkan garis panduan standard pertama untuk pembersihan dan sanitasi dalam industri perkongsian penginapan.
---
*Berdasarkan data dalaman Airbnb setakat minggu 13 September 2021.
爱彼迎推出行为守则和邻里支持热线,支持马来西亚旅游业复苏
今天,爱彼迎(Airbnb)公布了马来西亚首个由业界牵头制定的短期出租住宿行为守则(Code of Conduct),并宣布将邻里支持热线(Neighbourhood Support Hotline)服务拓展到马来西亚。
这两项新举措公布于马来西亚复苏计划进入第二阶段,旅游业逐渐恢复之际。爱彼迎还将继续推出新的计划和举措,推广更安全、更卫生的出行模式,迎接马来西亚国内旅游业复苏的到来。就在上周,爱彼迎发现兰卡威、波德申、马六甲和彭亨的行程搜索量每周都在大幅增长*。
业内首个短期出租住宿行为守则
今天,爱彼迎在马来西亚短期出租住宿行业推出了全新的自愿行为守则,其中包括一套共同原则,旨在建立适用于整个行业的规范做法。由爱彼迎牵头的自愿行为守则将为短期出租住宿活动设定基线和标准,同时再次强调了爱彼迎在推动负责任出租和出行方面的承诺。爱彼迎致力于与马来西亚政府合作重建旅游业,而这一举措正是其中的一项具体工作。
这一行为守则将发布在爱彼迎的房东义务页面上,爱彼迎还将在所有爱彼迎房客入住马来西亚的房源之前,向他们普及房客负责任行为准则。此外,爱彼迎还与马来西亚度假出租服务管理协会合作,帮助其会员了解该行为守则。
行为守则包括以下规范和标准:
房东对房客的义务准则
房客负责任行为准则
适用于房东和房客的卫生与安全标准
房东遵循法律法规开展出租活动(包括税务活动)的规范做法
24 小时爱彼迎邻里支持热线
爱彼迎还将邻里支持热线服务扩展到了马来西亚,方便社区成员直接向爱彼迎反映有关附近房源的紧急问题。此次更新提供了一个 24 小时向快速响应团队举报问题的便捷渠道,邻居们可以浏览 airbnb.com.my/neighbors 申请与专门的马来语支持代表通话。
在全球范围内,爱彼迎已在美国、澳大利亚、英国、日本、法国等地推出了邻里支持热线。事实证明,这一服务是爱彼迎打击无授权集会并执行公司全球派对禁令的重要工具。
爱彼迎敦促社区成员在遇到紧急情况和安全事件时首先直接报告当地有关部门。今天推出的这一额外沟通渠道旨在解决紧急和迫切的扰民投诉,并应对可能长期或反复出现的问题。
爱彼迎东南亚公共政策负责人吴湘仪表示:「随着旅行限制开始放松,我们知道马来西亚人渴望再次预订爱彼迎上的房源。我们在业内首创的自愿行为守则和邻里支持热线重申了爱彼迎在推广更卫生、更安全和负责任旅行方面一直以来的承诺,为即将到来的旅游业复苏提供了支持。行为守则旨在确保在每一次住宿中,房东、房客和广大社区都能获得良好的体验;而我们的本地邻里支持热线旨在让社区成员更加安心,帮助确保每个人都能从房源出租中获益。爱彼迎致力于与马来西亚政府携手合作,重建旅游业,为马来西亚的经济复苏做出积极贡献。」
马来西亚度假出租服务管理协会(MVR)主席 Ivan Chong 补充道:「在我们展望马来西亚国内旅行业复苏之际,我们坚信,安全、负责地旅行是在长期以可持续的方式恢复旅游业的关键。爱彼迎的行为守则为业主、房东和房客提供了明确的准则和规范做法,为短期出租住宿活动及提供商设定了高标准。MVR 在房源管理方面一向采取高度负责的态度,签署行为守则再次印证了这一点。」
去年,爱彼迎推出了 5 步强化清洁规程。这套标准由爱彼迎与专家合作制定,并得到了马来西亚医学协会的认可。这也是马来西亚住房共享行业首个针对清洁和消毒的全面标准化准则。
---
*根据截至 2021 年 9 月 13 日的爱彼迎内部数据。