Connecting with loved ones a priority for Malaysians in 2021: Airbnb Survey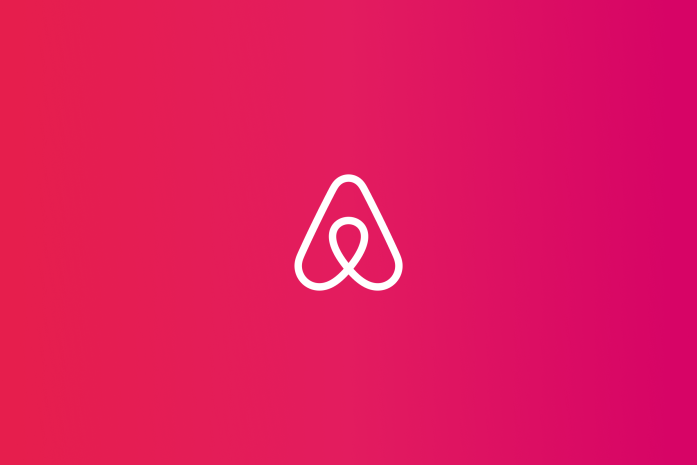 Affordability is the key consideration (72%) for Malaysians when selecting travel destination and accommodation, followed by health and safety protocols (44%)
Penang, Sabah, Kuala Lumpur, Terengganu and Johor are Malaysians' top five states to visit once travel reopens
Malaysians are yearning to travel in small groups with family and friends, enjoy slower-paced holidays and explore off-the-beaten-path nature destinations, according to Airbnb's Meaningful Travel Trends Survey 2021 with global data analytics firm YouGov. The survey aims to explore the travel preferences and behaviors of Malaysians this 2021 amidst the ongoing COVID-19 pandemic.*
Travel with immediate family emerged as the #1 reason for domestic travel amongst Malaysians. The pandemic appears to have strengthened the ties of families amidst the ongoing Movement Control Order, with 82% of all respondents saying they felt more connected with their families during the pandemic. Almost 60% say they plan to connect with immediate family for their first trip, followed by friends.
Affordability (72%) and health and safety protocols (44%) emerged as top considerations for respondents when selecting travel destinations and accommodation, followed closely by adequate space to accommodate a group of friends or family (33%). The report also found that travellers are pulling their purse strings tight this year as over half of respondents expect to spend RM2,000 and less in travel expenditure.
Nature getaways are likely to gain traction this year with respondents indicating that being close to nature was their #1 criteria for deciding where to go. When asked if they anticipated any significant change in travel preferences post-pandemic, over half of all respondents said they desired slower-paced holidays in smaller groups, and travel to less crowded and off-the-beaten-path destinations.
Notably, familiar, family-friendly destinations continue to top Malaysians' bucket list for 2021 travel, with Penang emerging as respondents' most popular go-to destination. The other top states that emerged include Sabah, Kuala Lumpur, Terengganu and Johor. Responsible travel is also important to Malaysians, with over 60% of respondents saying they often consider the environment and sustainability when choosing travel accommodations and destinations.
"We believe that travel is resilient and will bounce back once restrictions have lifted. Travel will look different than before the pandemic, as Malaysians begin seeking more personal and meaningful vacations to reconnect with their loved ones. The COVID-19 pandemic and Movement Control Order (MCO) have meant that Malaysians have spent a significant amount of time apart from family and friends. Once travel reopens, we believe Malaysians' desire to spend time together with those closest to them in familiar, calming destinations that are close to nature will serve as the driving force for domestic tourism recovery," said Amanpreet Bajaj, General Manager for Southeast Asia, India, Hong Kong and Taiwan at Airbnb.
Airbnb has long been committed to supporting efforts to drive tourism recovery in Malaysia and to being a good partner to local communities and stakeholders, as a platform which offers unique and affordable Stays and Experiences. It also remains focused on supporting the local community, empowering them to earn additional income through hosting on the platform.
In April 2020, Airbnb launched Online Experiences, enabling guests to travel virtually and enjoy activities around the world and allowing hosts to continue to earn income while sharing in their passions. The very first Malaysia-based Online Experience was introduced in June 2020, with more Malaysians coming on board the platform in the following months. Most recently, Airbnb collaborated with four Malaysian creative entrepreneurs including Melinda Looi and Sherson Lian to launch special edition Online Experiences for Chinese New Year, helping Malaysian families share meaningful moments together during the MCO.
Last year, an Oxford Economics report, titled The Economic Impact of Airbnb in Malaysia, found that Airbnb was a valuable pillar of the local economy in 2019, contributing RM3.98 billion to Malaysia's gross domestic product (GDP) and supporting over 52,100 local jobs in Malaysia alone. The report highlighted how Airbnb can play a key role to rejuvenate Malaysian tourism, support local communities and create tens of thousands of local jobs.
*Note: Airbnb and YouGov surveyed a total of 1,140 Malaysians between 4-8 February 2021.
Meluangkan Masa Dengan Keluarga dan Rakan Menjadi Keutamaan Bagi Rakyat Malaysia Pada Tahun 2021: Tinjauan Trend Percutian Airbnb
Harga berpatutan adalah pertimbangan utama (72%) bagi rakyat Malaysia apabila memilih destinasi percutian dan penginapan, diikuti dengan protokol kesihatan dan keselamatan (44%)
Pulau Pinang, Sabah, Kuala Lumpur, Terengganu dan Johor merupakan lima negeri di Malaysia yang paling ingin dilawati apabila sektor pelancongan dibuka semula
Rakyat Malaysia berhasrat untuk mengembara dalam kumpulan kecil bersama keluarga dan rakan-rakan sambil menikmati percutian yang lebih santai dan meneroka destinasi alam semula jadi yang di luar kebiasaan,  menurut Tinjauan Trend Percutian Airbnb 2021 dengan firma analisis data global YouGov. Kaji selidik ini bertujuan untuk meneroka pilihan percutian dan tingkah laku rakyat Malaysia pada tahun 2021 ini di tengah-tengah pandemik COVID-19 yang masih berlarutan.*
Perjalanan bersama keluarga terdekat muncul sebagai sebab nombor satu bagi perjalanan domestik di kalangan rakyat Malaysia. Pandemik ini kelihatan telah mengukuhkan ikatan kekeluargaan di tengah-tengah pelaksanaan Perintah Kawalan Pergerakan, dengan 82% daripada semua responden berkata mereka berasa lebih rapat dengan keluarga mereka semasa pandemik. Hampir 60% berkata mereka merancang untuk meluangkan masa dengan keluarga terdekat untuk percutian pertama mereka, diikuti dengan rakan-rakan.
Harga berpatutan (72%) dan protokol kesihatan dan keselamatan (44%) muncul sebagai pertimbangan utama bagi responden apabila memilih destinasi percutian dan penginapan, diikuti dengan ruang yang mencukupi untuk menampung sekumpulan rakan atau keluarga (33%). Pengembara lebih berjimat cermat tahun ini kerana lebih separuh daripada responden menjangkakan untuk membelanjakan kurang daripada RM2,000 dalam perbelanjaan percutian.
Percutian alam semula jadi berkemungkinan besar akan mendapat perhatian pada tahun ini dengan responden menunjukkan bahawa berada dekat dengan alam semula jadi adalah kriteria nombor satu mereka dalam memutuskan destinasi pilihan mereka. Apabila ditanya sama ada mereka menjangkakan sebarang perubahan ketara dalam pilihan perjalanan selepas pandemik, lebih separuh daripada semua responden berkata mereka mahukan percutian yang lebih santai dalam kumpulan yang lebih kecil, dan mengembara ke destinasi yang kurang sesak dan kurang popular.
Yang pasti, destinasi yang dikenali dan mesra keluarga terus mengungguli senarai pilihan rakyat Malaysia untuk perjalanan tahun 2021, dengan Pulau Pinang muncul sebagai destinasi yang paling popular di kalangan responden. Negeri-negeri lain yang menjadi pilihan termasuk Sabah, Kuala Lumpur, Terengganu dan Johor. Percutian yang bertanggungjawab juga penting kepada rakyat Malaysia, dengan lebih 60% responden berkata mereka sering mempertimbangkan persekitaran dan kelestarian apabila memilih penginapan dan destinasi percutian.
"Kami percaya bahawa sektor pelancongan mudah pulih dan akan bangkit semula sebaik sahaja tempoh sekatan tamat. Industri pelancongan akan kelihatan berbeza berbanding sebelum pandemik, kerana rakyat Malaysia mula mencari percutian yang lebih peribadi dan bermakna untuk berhubung semula dengan orang tersayang. Pandemik COVID-19 dan pelaksanaan Perintah Kawalan Pergerakan (PKP) bermaksud rakyat Malaysia menghabiskan banyak masa berjauhan daripada keluarga dan rakan-rakan. Sebaik sahaja industri pelancongan dibuka semula, kami percaya hasrat rakyat Malaysia untuk meluangkan masa bersama orang terdekat mereka di destinasi yang dikenali dan menenangkan berhampiran alam semula jadi akan menjadi pendorong kepada pemulihan sektor pelancongan domestik," kata Amanpreet Bajaj, Pengurus Besar untuk Asia Tenggara, India, Hong Kong dan Taiwan di Airbnb.
Airbnb telah lama komited untuk menyokong usaha memacu pemulihan pelancongan di Malaysia dan menjadi rakan kongsi yang baik kepada komuniti dan pihak berkepentingan tempatan, sebagai platform yang menawarkan Penginapan dan Pengalaman yang unik dan berpatutan. Ia juga terus memberi tumpuan untuk menyokong komuniti tempatan, memperkasakan mereka untuk memperoleh pendapatan tambahan dengan menjadi hos di platform ini.
Pada April 2020, Airbnb melancarkan Pengalaman Online, yang membolehkan tetamu mengembara secara maya dan menikmati aktiviti di seluruh dunia dan membolehkan hos terus memperoleh pendapatan sambil berkongsi minat mereka. Pengalaman Online yang pertama di Malaysia telah diperkenalkan pada bulan Jun 2020, dengan lebih ramai rakyat Malaysia datang ke platform ini pada bulan-bulan berikutnya. Terbaharu, Airbnb bekerjasama dengan empat usahawan kreatif Malaysia termasuk Melinda Looi dan Sherson Lian untuk melancarkan Pengalaman Online edisi khas untuk Tahun Baru Cina, sekaligus membantu keluarga Malaysia berkongsi saat-saat bermakna bersama-sama semasa PKP.
Tahun lalu, laporan Oxford Economics bertajuk Impak Ekonomi Airbnb di Malaysia mendapati bahawa Airbnb merupakan tunjang berharga bagi industri pelancongan tempatan pada tahun 2019, dengan menyumbang sebanyak RM3.98 bilion kepada keluaran dalam negeri kasar (KDNK) Malaysia dan menyediakan lebih 52,100 pekerjaan tempatan di Malaysia sahaja. Laporan ini menunjukkan bagaimana Airbnb boleh memainkan peranan utama dalam memulihkan sektor pelancongan Malaysia, menyokong komuniti tempatan dan mencipta puluhan ribu pekerjaan tempatan.
*Nota: Airbnb dan YouGov telah meninjau seramai 1,140 rakyat Malaysia antara 4-8 Februari 2021.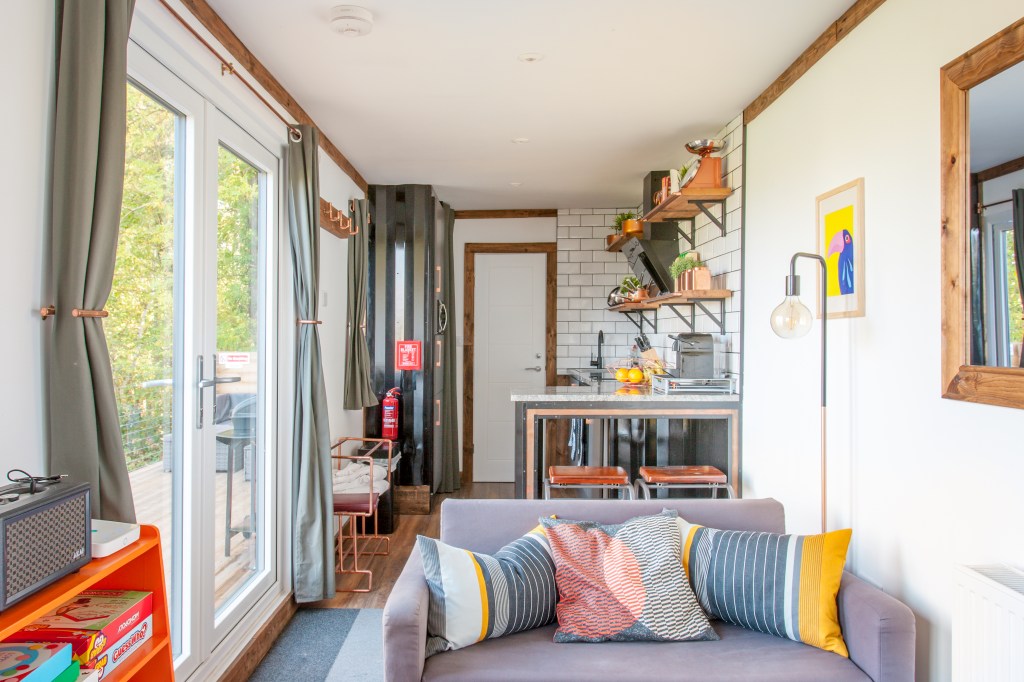 爱彼迎(Airbnb)旅游调查:与亲朋好友组团出游是大马人 2021 年的首选
在选择旅行目的地和住宿时,马来西亚人的首要考虑因素是可负担性(72%),其次是健康和安全规定(44%)
解除旅行禁令后,马来西亚人最向往的旅游目的地是槟城、沙巴、吉隆坡、登嘉楼和柔佛这五大州
根据爱彼迎 (Airbnb)与全球数据分析公司 YouGov 开展的 2021 年「有意义的旅行」趋势调查,马来西亚人渴望与家人和朋友一起组成小团体出行,享受节奏较慢的假期,探索美丽的大自然。该调查旨在研究 2021 年马来西亚人在新冠肺炎疫情持续蔓延期间的旅行偏好和行为。*
与亲属一起旅行成为马来西亚人国内旅行的首要原因。疫情大流行后实施的《行动管制令》似乎拉近了家庭成员之间的关系——82% 的受访者表示,他们在疫情期间感到与家人的联系更加紧密。将近 60% 的人表示,他们计划在首趟旅程中与亲属同行,排在第二位的组团对象是好友。
在选择旅行目的地和住宿时,受访者的首要考虑因素是可负担性(72%)以及健康和安全规定(44%),其次是为朋友或家人提供足够的空间(33%)。今年,旅行者将进一步捂紧钱包,一半以上的受访者预计自己在旅行上的花费将不足两千令吉。
今年,亲近大自然的度假胜地将变得更具吸引力,众多受访者表示,能否拥抱大自然是他们决定旅行目的地的首要标准。当被问及是否预计疫情结束后旅行偏好会有重大变化时,一半以上的受访者表示,他们希望以小团体的形式出行,度过节奏较慢的假期,并前往拥挤程度较低和僻静的目的地。
值得一提的是,熟悉且适合举家前往的旅游目的地在 2021 年仍然最受马来西亚人欢迎,槟城则位居受访者最喜爱目的地之首。其他热门州还包括沙巴、吉隆坡、登嘉楼和柔佛。负责任的旅行对马来西亚人也很重要,超过 60% 的受访者表示,在选择旅行住宿和目的地时,他们通常会考虑到环境和可持续性。
「我们认为,旅游业具有弹性,一旦限制解除,就会迅速恢复。旅游业与疫情之前相比呈现出新的趋势——马来西亚人开始寻找更加个性化和有意义的假期,进一步拉近与至亲笃好之间的关系。新冠肺炎疫情大流行期间实施的行动管制令(MCO)意味着马来西亚人大部分时间不得不与家人和朋友分离。一旦旅行禁令解除,我们相信马来西亚人渴望与最亲近的人一起前往熟悉、平静、靠近大自然的目的地度过美好时光,这将成为国内旅游业复苏的动力。」 爱彼迎负责东南亚、印度、香港和台湾地区的总经理 Amanpreet Bajaj 说道。
爱彼迎长期致力于支持马来西亚旅游业的复苏,作为提供独特且实惠的住宿和体验的平台,成为当地社区和利益相关者的良好合作伙伴。爱彼迎持续专注于服务当地社区,协助人们通过在平台上出租房源、开展体验而赚取额外收入。
2020 年 4 月,爱彼迎推出了线上体验,让参与者能够在云端以虚拟方式旅行并参与世界各地的活动,并让体验达人在分享热情的同时继续赚取收入。马来西亚的首个线上体验于 6 月份推出,未来几个月将有更多的马来西亚人加入该平台。最近,爱彼迎与四位马来西亚创意企业家(包括 Melinda Looi 和 Sherson Lian)合作,推出了春节特别版线上体验,帮助马来西亚家庭在行动管制令实施期间分享有意义的时刻。
去年,牛津经济研究院一份题为《爱彼迎对马来西亚经济的影响》的报告表明,在 2019 年,爱彼迎成为本地旅游业的重要支柱,为马来西亚国内生产总值(GDP)贡献了 39.8 亿令吉。报告强调了爱彼迎如何发挥关键作用,振兴马来西亚旅游业,支持马来西亚52,100多个当地岗位,创造成千上万个当地就业机会。
*注:爱彼迎和 YouGov 在 2021 年 2 月 4 日至 8 日调研期间以 1140 名马来西亚人作为受访对象。