Enjoy the Magic of Airbnb Experiences From the Comfort of Your Home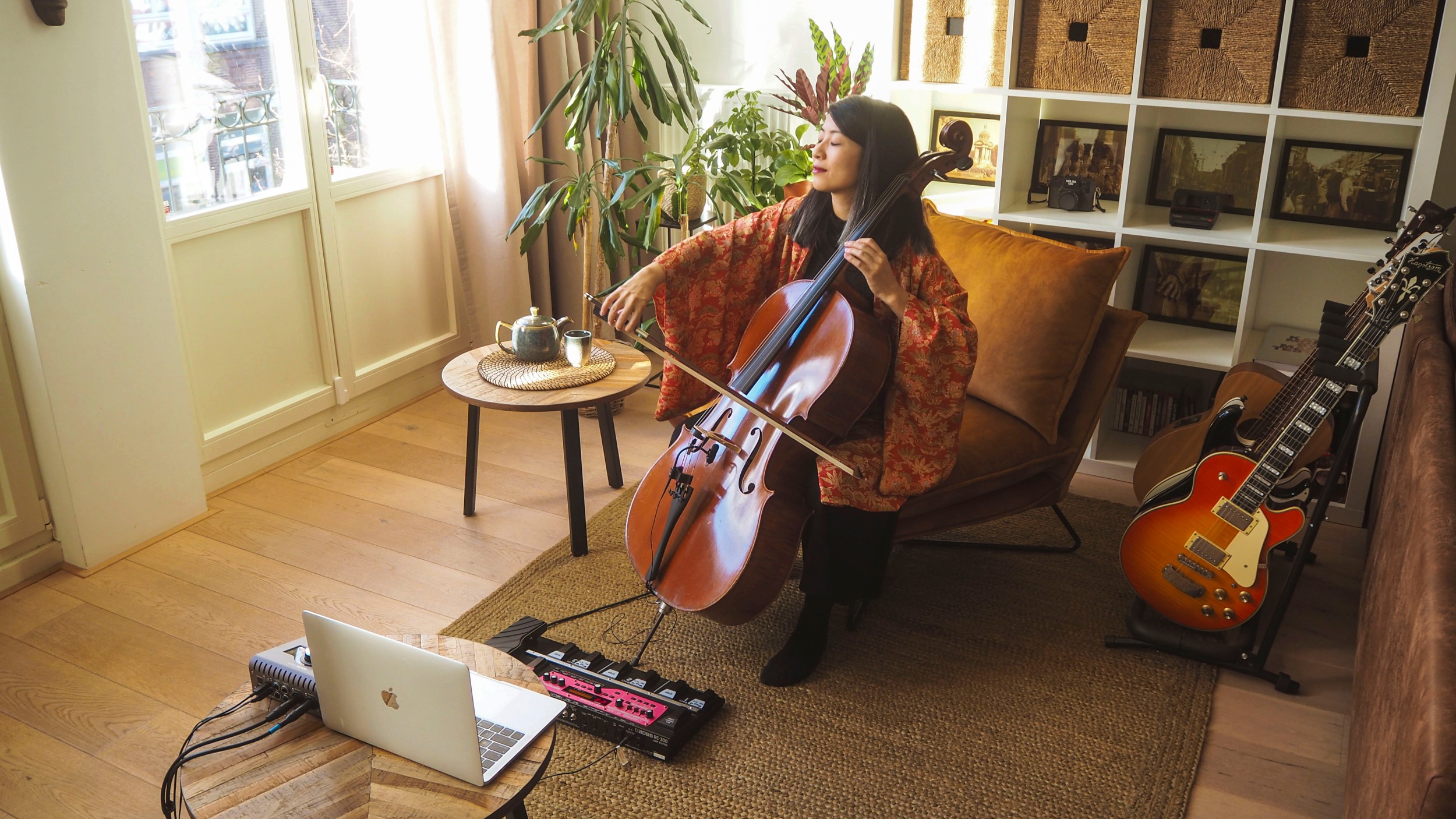 Airbnb Online Experiences connects global community to handcrafted activities in cities around the world
Online Experiences enable Hosts to keep earning through COVID-19 disruptions
Local partnerships help curate Online Experiences for isolated seniors
Features Online Experiences with former Olympians like Alistair Brownlee and Lauren Gibbs
Airbnb today announces the launch of Online Experiences, a new way for people to connect, travel virtually and earn income during the COVID-19 crisis. With communities around the world staying home to protect their own health and the health of others, people can't pursue routine activities like going to work, exercising or pursuing a passion. Now, Online Experiences will change that by allowing hosts to earn an income in these uncertain times, and bring their transformative virtual Experience to millions of guests.
Online Experiences unlocks unprecedented access to inspiring hosts from more than 30 different countries, including Olympic medalists Alistair Brownlee and Lauren Gibbs. Whether a HIIT workout, learning about nutrition with a Bobsledder or a virtual bike tour, guests can now connect with some of the most celebrated athletes in the world from the comforts of their own living room.
"Human connection is at the core of what we do," says Catherine Powell, Head of Airbnb Experiences. "With so many people needing to stay indoors to protect their health, we want to provide an opportunity for our hosts to connect with our global community of guests in the only way possible right now, online."
To help those who are most isolated, like older adults, Airbnb has partnered with local organizations around the world to curate Experiences for their communities to be able to learn a new skill while protecting their health. Airbnb will work alongside the following to offer Experiences free of charge:
"Millions of elders aren't able to go outside and risk their health due to the current crisis, and need activities to help them stay connected to the world around them," says Michael Adams, SAGE CEO. "Through our partnership with Airbnb, SAGE is able to give older members of LGBT communities across the country an opportunity to not only meet other people, but also learn a new hobby and travel to nearly anywhere around the world, all from the safety of their home. This is what partnership and connection is all about."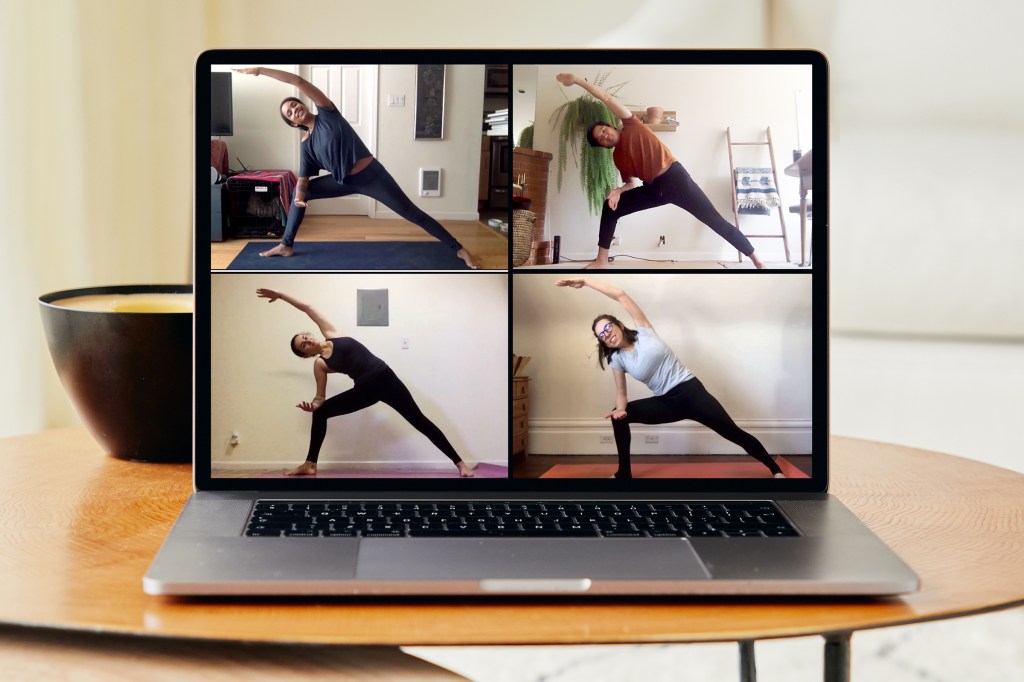 Booking opens immediately with more than 50 virtual Airbnb Experiences available at airbnb.com/online-experiences, with thousands more coming online in the coming months. Online Experiences will be hosted on Zoom, and Airbnb is providing Hosts access to Zoom free of charge along with personalized support services for curating, capturing and sharing their Online Experience. For more information, if you are interested in hosting please visit airbnb.com/onlinehost.
Launched in 2016, Airbnb Experiences are unique, memorable activities designed and hosted by locals that go beyond typical tours or workshops. They provide deep insights and immersion into the hosts' passions and interests, and a different way to experience a destination.
With Airbnb's 'in-person' Experiences suspended through the end of April to protect the safety and wellbeing of hosts and guests, Airbnb is leveraging its technology platform to help its hosts continue to earn, while also allowing our guests to learn a new skill, safely connect with others, or pursue an interest.
Highlights of Online Experiences include: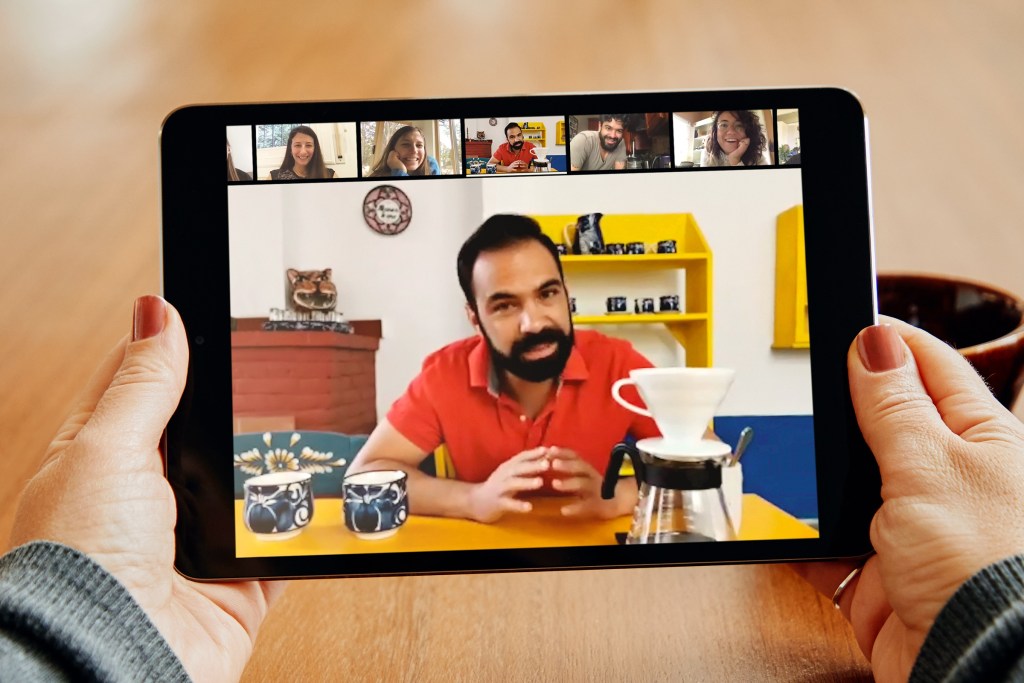 Nikmati Keajaiban Pengalaman Airbnb Dari Keselesaan Rumah Anda
Pengalaman Dalam Talian Airbnb menghubungkan komuniti global dengan aktiviti yang direka sendiri di bandar-bandar di seluruh dunia
Pengalaman Dalam Talian membolehkan Hos terus memperoleh pendapatan sepanjang krisis COVID-19
Perkongsian tempatan membantu menguruskan Pengalaman Dalam Talian untuk warga tua yang diasingkan
Menampilkan Pengalaman Dalam Talian dengan bekas peserta Olimpik seperti Alistair Brownlee dan Lauren Gibbs
Airbnb hari ini mengumumkan pelancaran Pengalaman Dalam Talian, cara baharu untuk orang ramai berhubung, mengembara secara maya dan memperoleh pendapatan semasa krisis COVID-19. Sementari komuniti di seluruh dunia berada di rumah untuk melindungi kesihatan mereka sendiri dan kesihatan orang lain, orang ramai tidak boleh melakukan aktiviti rutin seperti pergi bekerja, bersenam atau melakukan perkara yang mereka minati. Kini, Pengalaman Dalam Talian akan mengubahnya dengan membenarkan hos memperoleh pendapatan pada waktu yang tidak menentu ini, dan membawa Pengalaman maya transformatif mereka kepada jutaan tetamu.
Pengalaman Dalam Talian memberi akses buat pertama kalinya kepada hos yang memberi inspirasi daripada lebih daripada 30 negara yang berbeza, termasuk pemenang pingat Olimpik Alistair Brownlee dan Lauren Gibbs. Sama ada senaman HIIT, belajar tentang nutrisi dengan Bobsledder atau lawatan basikal maya, tetamu kini boleh berhubung dengan beberapa atlet paling terkenal di dunia dari keselesaan ruang tamu mereka sendiri.
"Hubungan antara manusia ialah teras perkara yang kami lakukan," kata Catherine Powell, Ketua Pengalaman Airbnb. "Dengan begitu ramai orang yang perlu berada di dalam rumah untuk melindungi kesihatan mereka, kami ingin memberikan peluang kepada hos kami untuk berhubung dengan komuniti tetamu global kami dengan satu-satunya cara yang boleh dilakukan buat masa ini, iaitu secara maya."
Untuk membantu mereka yang paling terpencil, Airbnb bekerjasama dengan organisasi warga tua tempatan di seluruh dunia untuk menguruskan Pengalaman agar komuniti mereka dapat belajar kemahiran baharu sambil melindungi kesihatan mereka. Airbnb akan bekerjasama dengan pihak yang berikut untuk menawarkan Pengalaman secara percuma:
Majlis Penuaan Negara (NCOA), pemimpin negara yang dihormati dan rakan kongsi yang dipercayai di AS yang membantu orang berusia 60 tahun ke atas menghadapi cabaran penuaan
Alpini, kor tentera yang paling dihormati dan boleh dipercayai di Itali
Amigos de los Mayores, sebuah organisasi yang memerangi kesepian dan pengasingan sosial di kalangan orang tua di Sepanyol
Tempahan dibuka serta-merta dengan lebih daripada 50 Pengalaman Airbnb maya tersedia di airbnb.com/online-experiences, dengan ribuan lagi yang akan tersedia dalam talian pada bulan akan datang. Pengalaman Dalam Talian akan dianjurkan di Zoom, dan Airbnb menyediakan akses kepada Hos untuk menggunakan Zoom secara percuma bersama perkhidmatan sokongan peribadi untuk mengurus, merakam dan berkongsi kandungan Pengalaman Dalam Talian mereka. Untuk maklumat lanjut, jika anda berminat untuk menjadi hos sila layari airbnb.com/onlinehost.
Pengalaman Airbnb yang dilancarkan pada tahun 2016 merupakan aktiviti unik dan tidak mudah dilupakan yang bukan sekadar lawatan atau bengkel biasa yang dirancang dan dikendalikan oleh warga tempatan. Ia memberikan ilham dan pengalaman yang menyelami minat hos, dan cara yang berbeza untuk mengalami destinasi.
Dengan tergantungnya Pengalaman 'secara bersemuka' Airbnb sehingga akhir April untuk melindungi keselamatan dan kesejahteraan hos dan tetamu, Airbnb memanfaatkan platform teknologinya untuk membantu hosnya terus memperoleh pendapatan, dan pada masa yang sama membolehkan tetamu kami mempelajari kemahiran baharu, berhubung dengan orang lain dengan selamat, atau melakukan aktiviti yang mereka minati.
Aktiviti menarik dalam Pengalaman Dalam Talian termasuk: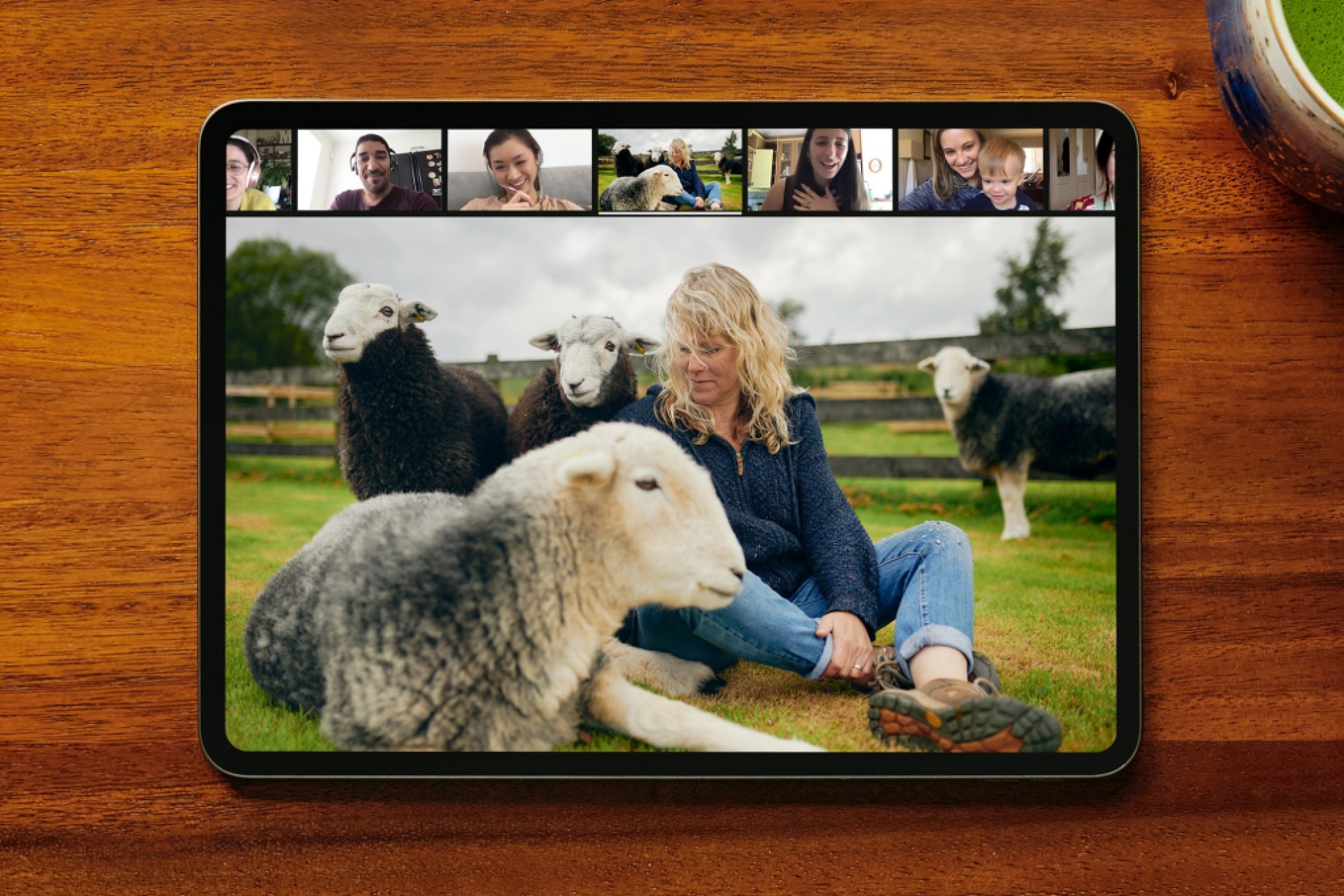 在家中也能享受爱彼迎体验(Airbnb Experiences)的乐趣
爱彼迎线上体验让全球社区成员都有机会参与世界各地的原创趣味活动
在新冠肺炎疫情影响下,体验达人通过线上体验也能继续赚取收入
与当地组织携手合作,为隔离在家的乐龄人士打造线上体验
Alistair Brownlee、Lauren Gibbs等前奥运会选手强势加盟
爱彼迎(Airbnb)今日宣布推出线上体验,以便大家能在这新冠肺炎疫情危机中鼓励人们建立关系、虚拟旅行和赚取收入。为了保护自己和他人的健康,世界各地的人们都留守家中,无法像平常一样出外工作、锻炼或追寻梦想。但从现在开始,线上体验将掀起全新风潮。体验达人们将能在这充满不确定性的时期继续赚取收入,为上百万参与者打造革命性的线上「虚拟体验」。
线上体验让大家有机会和来自 30 多个国家和地区的体验达人尽兴互动,包括此前在奥运会夺得过奖牌的运动员 Alistair Brownlee 和 Lauren Gibbs。高强度间歇训练、雪橇运动员教你营养学或自行车虚拟骑行,参与者只需舒服地坐在客厅的沙发上,就能和这些运动明星深入交流。
爱彼迎体验负责人 Catherine Powell 说:「我们工作的本质就是促进人与人之间的联系。」 「现在,很多人都为了健康而留在家中。我们希望为体验达人创造一个与全球参与者社区交流的机会,而在线交流也是目前唯一可行的方式。」
爱彼迎与世界各地的乐龄组织合作,为社区中最隔绝孤立的人群打造专属体验,让他们能够在保障健康的同时也有机会学习新技能。爱彼迎将和以下机构合作提供免费体验:
SAGE执行长,Michael Adams说"在疫情间数百万的乐龄人士都无法承担外出的风险。同时他们也需要活动以致能够与外界建立或促进感情。通过与爱彼迎的合作,SAGE能够提供全国各地LGBT社区的乐龄人士成员扩大社交圈子也能学习新的爱好且到世界各地旅游。他们不需要踏出家门技能参与这些有趣的活动。这正是我们合作的宗旨。"
50 多个在线爱彼迎体验现已开放预定,登陆 airbnb.com/online-experiences了解更多。未来几个月中,还会有上千个精彩体验陆续上线。线上体验将在 Zoom 视频通讯上展开,爱彼迎将为体验达人免费提供 Zoom 平台的使用权限并提供个性化支持服务,帮助达人策划、拍摄、分享在线内容。如需了解更多信息,或有意开展体验,请浏览 airbnb.com/onlinehost。
爱彼迎体验于 2016 年推出。这些独一无二、令人难忘的活动都是由当地人精心策划并组织开展,也正展现了爱彼迎体验不同于传统的观光游或活动。体验达人们兴趣各异、各有专攻,以极具深度的视角带领参与者体验不一样的乐趣,以及体验当地别致的活动。
为了保障体验达人和参与者的安全和健康,爱彼迎的「线下」体验已暂停至 4 月底。爱彼迎正在利用其技术平台帮助体验达人继续赚取收入,同时也帮助参与者学习新技能、安全地与他人交流、培养兴趣。
精选线上体验: