Searches surge by over 13x for Langkawi as rakyat #RaikanMalaysia
Key Takeaways
New Airbnb data shows spike in domestic demand for Stays across Malaysia, as more states relax travel restrictions under the National Recovery Plan (NRP)
Trending destinations include Subang Jaya, Kuala Lumpur, Johor Bahru and Penang
More Malaysians are searching for getaways lasting one week and longer, and family-friendly villas are on the rise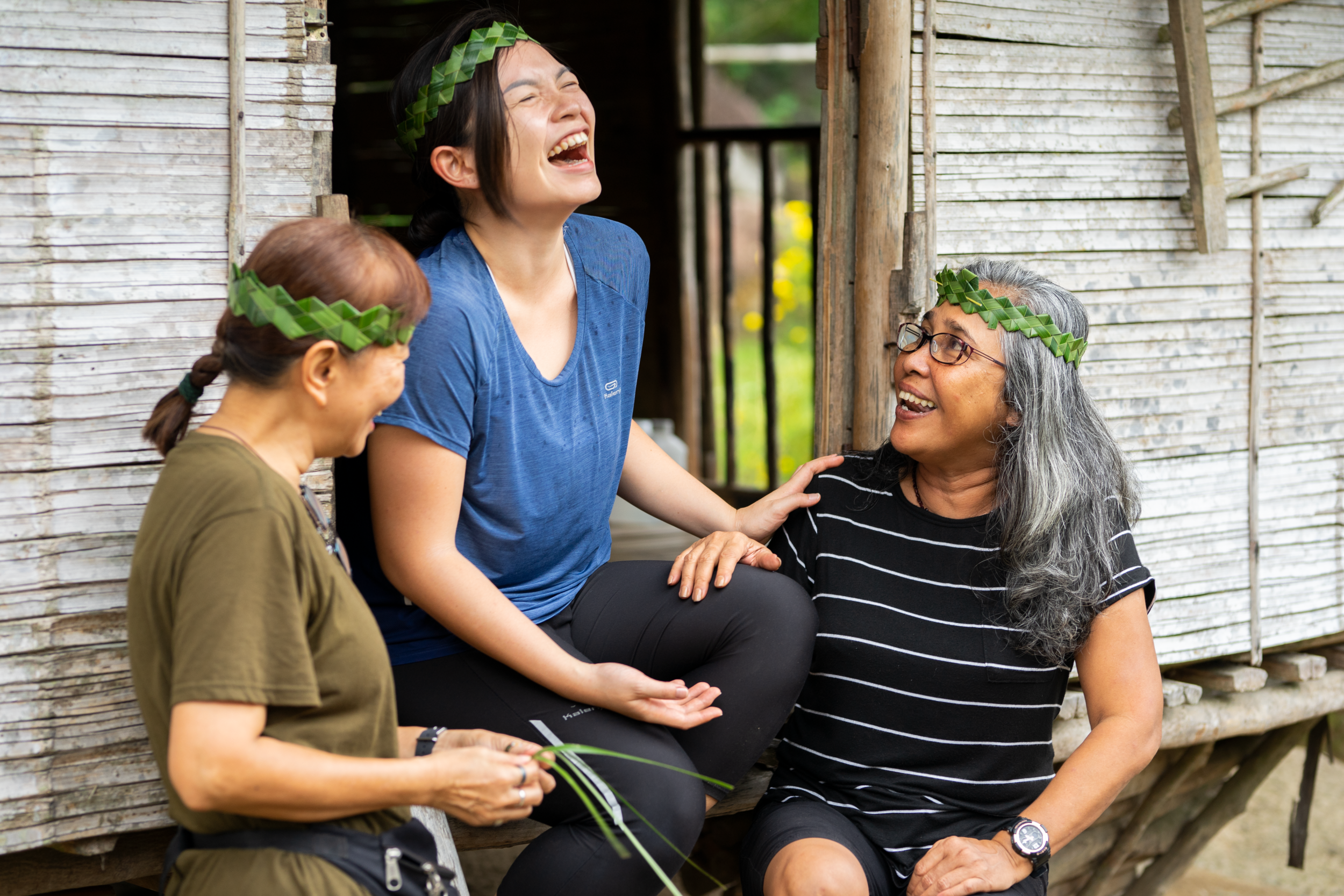 Key Takeaways
New Airbnb data shows spike in domestic demand for Stays across Malaysia, as more states relax travel restrictions under the National Recovery Plan (NRP)
Trending destinations include Subang Jaya, Kuala Lumpur, Johor Bahru and Penang
More Malaysians are searching for getaways lasting one week and longer, and family-friendly villas are on the rise
Airbnb today launched its new #RaikanMalaysia campaign that aims to energise Malaysia's tourism recovery in the second half of 2021 and beyond, in line with the 12th Malaysia Plan's (12MP) strategies to revitalise the industry and boost domestic tourism. As part of the campaign, the global company is encouraging Malaysians to rediscover home with their loved ones, while celebrating unique stays and hidden gems across the country.
By working with local content creators to shine a light on the country's lesser known but equally magical destinations, as well as tips for safer travel, #RaikanMalaysia will highlight one-of-a-kind stays, experiences and Airbnb Hosts in cities where intra- and inter-state travel is allowed. The campaign will expand to cover more cities as the country reopens more destinations.
Airbnb is already seeing surging interest in domestic stays as Malaysians look forward to traveling with the platform once more, following the introduction of new domestic travel bubbles and the gradual relaxing of travel restrictions. Most notably, searches on Airbnb for Langkawi surged by over 13x month-over-month* in the week of 13 September, when the travel bubble to the popular archipelago was launched. In the same period, searches for Airbnb Stays in Port Dickson increased over 360 percent month-over-month, while searches for stays in Malacca grew by 270 percent.
Malaysians are raring to travel again and reconnect with family and friends, and their top five most-searched destinations include, in order of ranking**:
Subang Jaya
Kuala Lumpur
Langkawi
Johor Bahru
Penang
The end of the long lockdown has also spurred Malaysians to quickly plan for upcoming trips with their loved ones. More Malaysians are opting for longer domestic getaways of one week and longer, to make up for the past year at home. Larger Airbnb Stays also saw a surge in popularity, as Malaysian guest searches for villas increased by almost 2.5x in the week of 13 Sept, up from six months ago.
Amanpreet Bajaj, Airbnb's General Manager for Southeast Asia, India, Hong Kong and Taiwan said, "With Malaysia well on the road to recovery, we are already seeing that Malaysians are eagerly anticipating the return of domestic travel. Our data shows strong and positive travel sentiment amidst the easing restrictions, and we look forward to rolling out more exciting initiatives encouraging the rakyat to #RaikanMalaysia. Airbnb is committed to support the 12MP strategies to rejuvenate the tourism industry; and help to drive safe and meaningful travel as we collectively pave the way for Malaysia's tourism rebound in a way that benefits local communities."
Ahead of the travel rebound, Airbnb recently announced a localised 24/7 Neighbourhood Support Line in Malaysia that allows community members to request a call with a specialised support agent in Bahasa Melayu. It also launched a new voluntary Code of Conduct, an industry-first set of principles that aims to establish common practices for short-term rental accommodation (STRA). Last year, the company introduced its 5-step Enhanced Clean process, a set of health protocols for cleaning and sanitization developed in partnership with global experts and endorsed by the Malaysian Medical Association (MMA).
Note:
*Based on internal Airbnb search data in the week of September 13, 2021, as compared to the week of August 16, 2021.
**Based on internal Airbnb search data in the week of September 13, 2021.
Carian untuk penginapan di Langkawi meningkat lebih 13x; Airbnb mengumumkan kempen #RaikanMalaysia
Data baharu Airbnb menunjukkan lonjakan bagi permintaan domestik untuk penginapan Airbnb di seluruh Malaysia, selaras dengan pelonggaran sekatan perjalanan di bawah Pelan Pemulihan Negara (PPN)
Destinasi popular termasuk Subang Jaya, Kuala Lumpur, Johor Bahru, dan Pulau Pinang
Semakin ramai rakyat Malaysia kini mencari percutian singkat selama seminggu atau lebih, dan jumlah carian untuk vila juga meningkat
Hari ini, Airbnb telah melancarkan kempen #RaikanMalaysia baharu yang bertujuan untuk mempergiatkan pemulihan pelancongan Malaysia pada separuh kedua 2021 dan seterusnya, selaras dengan strategi Rancangan Malaysia Ke-12 (RMK12) untuk mencergaskan pelancongan domestik. Sempena kempen ini, syarikat global ini akan menggalakkan rakyat Malaysia untuk meneroka semula tanah air sendiri sambil meraikan penginapan unik dan tersembunyi di seluruh negara.
Dengan bekerjasama dengan pencipta kandungan tempatan untuk mengetengahkan destinasi negara yang kurang dikenali namun tetap menakjubkan, serta petua tentang cara mengembara dengan selamat, #RaikanMalaysia akan menonjolkan Hos Airbnb, penginapan dan pengalaman unik, di bandar-bandar di mana perjalanan dalam dan antara negeri dibenarkan. Kempen ini akan diperluaskan untuk meliputi lebih banyak bandar mengikuti pembukaan semula lebih banyak destinasi.
Airbnb telah pun menyaksikan minat yang melonjak terhadap penginapan domestic. Rakyat Malaysia tidak sabar untuk mengembara dengan platform ini sekali lagi, berikutan pengenalan gelembung perjalanan domestik baharu dan kelonggaran sekatan perjalanan secara beransur-ansur. Paling ketara sekali, carian perjalanan di Airbnb ke Langkawi telah melonjak lebih 13x dari bulan ke bulan* pada minggu 13 September, sewaktu gelembung perjalanan ke gugusan pulau popular ini dilancarkan. Pada tempoh yang sama, carian untuk Penginapan Airbnb di Port Dickson telah meningkat lebih 360 peratus dari bulan ke bulan, manakala carian untuk Penginapan di Melaka meningkat kira-kira 270 peratus.
Rakyat Malaysia amat merindui untuk mengembara dan bertemu semula dengan keluarga dan rakan-rakan, dan lima destinasi yang paling banyak dicari** termasuk, mengikut kedudukan:
Subang Jaya
Kuala Lumpur
Langkawi
Johor Bahru
Pulau Pinang
Pembukaan semula aktiviti pelancongan juga telah mendorong rakyat Malaysia untuk merancang perjalanan dengan keluarga tersayang mereka. Lebih ramai rakyat kini memilih percutian domestik selama seminggu atau lebih, berikutan hampir setahun menduduk rumah. Penginapan Airbnb yang lebih besar juga menyaksikan lonjakan populariti, dengan carian untuk vila oleh tetamu Malaysia meningkat hampir 2.5x pada minggu 13 September, dari enam bulan lalu.
Amanpreet Bajaj, Pengurus Besar Airbnb untuk Asia Tenggara, India, Hong Kong dan Taiwan berkata, "Dengan Malaysia menuju ke arah pemulihan, kami dapat melihat bahawa rakyat Malaysia tidak sabar menunggu kepulangan perjalanan domestik. Data kami menunjukkan sentimen pelancongan yang positif dalam kelonggaran sekatan ini dan kami teruja untuk melancarkan inisiatif yang lebih menarik untuk menggalakkan penduduk tempatan #RaikanMalaysia. Airbnb komited untuk menyokong strategi RMK12 untuk memacu pelancongan yang selamat dan bermakna sambil bersama-sama membina semula industri pelancongan Malaysia dengan cara yang menguntungkan masyarakat tempatan."
Pada awal kebangkitan semula pelancongan, baru-baru ini Airbnb mengumumkan Talian Sokongan Kejiranan 24/7 tempatan di Malaysia yang membolehkan ahli komuniti memohon panggilan dengan ejen sokongan khas dalam Bahasa Melayu. Airbnb turut melancarkan Kod Tatakelakuan sukarela baharu, iaitu satu set prinsip khas industri yang bertujuan untuk mewujudkan amalan-amalan lazim untuk penginapan sewaan jangka pendek (STRA). Tahun lepas, syarikat ini memperkenalkan proses Pembersihan 5 langkah yang Dipertingkatkan, satu set protokol kesihatan untuk membersih dan mensanitasi yang dibangunkan dengan kerjasama pakar-pakar global dan disokong oleh Persatuan Perubatan Malaysia (MMA).
Perhatian:
*Berdasarkan data carian dalaman Airbnb pada minggu 13 September 2021, jika dibandingkan dengan minggu 16 Ogos 2021.
**Berdasarkan data carian dalaman Airbnb pada minggu 13 September 2021.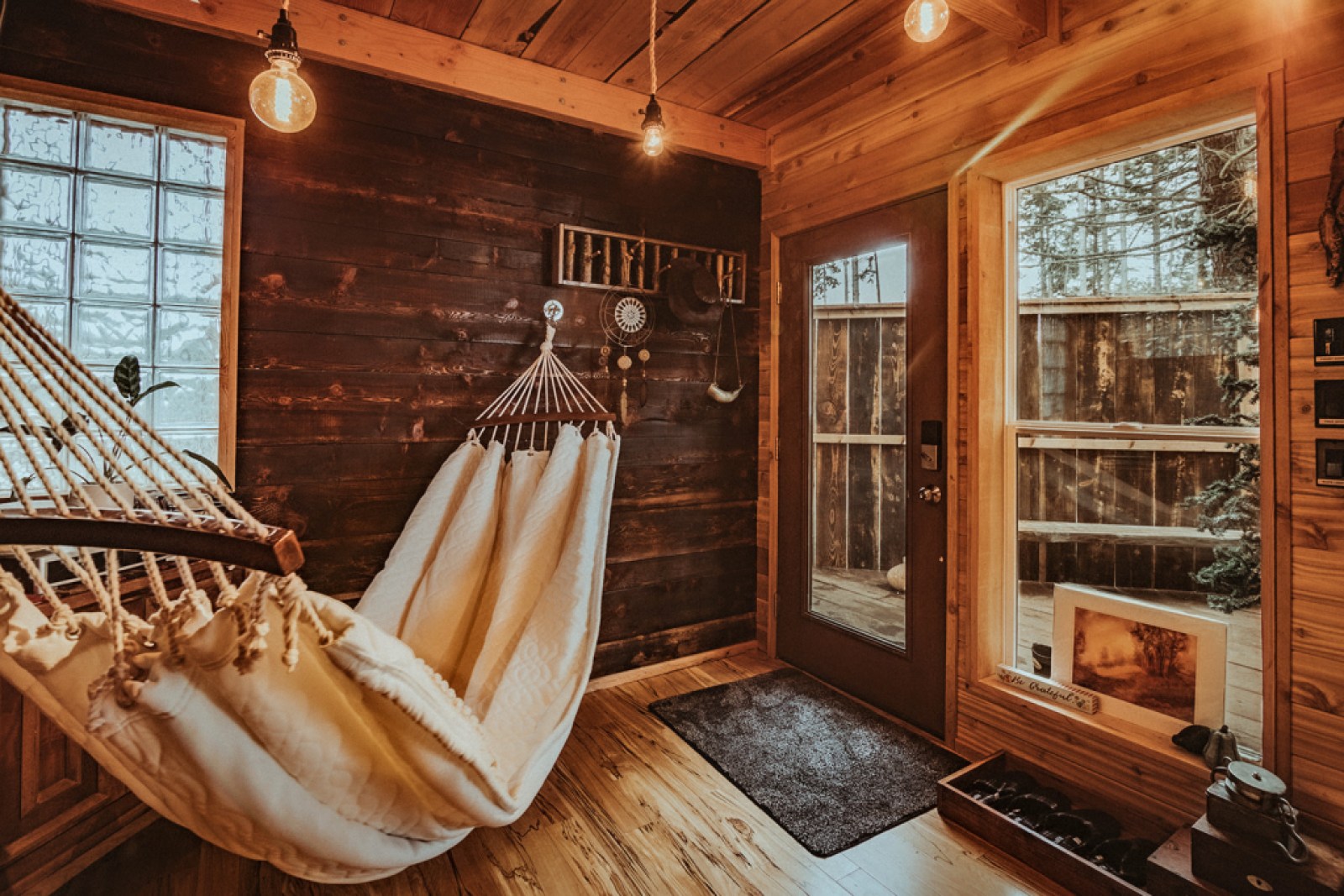 兰卡威房源搜索量飙升 13 倍以上; 爱彼迎(Airbnb)推出 #RaikanMalaysia 主题活动
爱彼迎的新数据显示,伴随着更多州属进入国家复苏计划,马来西亚全国的旅行住宿需求激增
热门出行目的地包括梳邦再也、吉隆坡、新山和槟城
越来越多的大马人正寻找持续一周或更长时间的度假胜地,而适合家庭的别墅也在兴起
今天,爱彼迎(Airbnb)宣布推出全新的 #RaikanMalaysia(欢庆马来西亚)主题活动,旨在为 2021 年下半年及之后的马来西亚旅游业复苏注入活力,这符合第十二个马来西亚计划 (12th Malaysia Plan) 振兴该行业和促进国内旅游业的战略。作为该活动的一部分,爱彼迎鼓励大马人预订当地特色房源,探索隐秘宝地,重新发现家园之美。
通过与本地内容创作者合作,展示马来西亚鲜为人知但同样梦幻的目的地,以及提供安全旅行的提示,#RaikanMalaysia将重点放在允许州内和州际旅行的城市,推介可与亲朋好友共享的独特住宿和体验。在马来西亚重新开放更多国内旅游目的地后,本活动也将扩大到更多城市。
随着马来西亚在国内推出「旅行泡沫」计划和旅行限制的逐步放宽,大马人期待着再次通过爱彼迎预订行程,平台上的国内房源搜索量呈现飙升态势。最值得注意的是,在 9 月 13 日开始的一周,兰卡威「旅行泡沫」计划启动,爱彼迎上的兰卡威行程搜索量较上月同期飙升了 13 倍以上*。波德申的爱彼迎房源搜索量较上月同期增长超过 360%,而马六甲的房源搜索量增长约 270%
马来西亚人渴望着再次出行,与家人和朋友共度时光,目前搜索量最大的 5 个地点**排名如下:
梳邦再也
吉隆坡
兰卡威
新山
槟城
长期封锁的放宽促使马来西亚人迅速计划与亲人即将到来的旅行。越来越多的马来西亚人选择一周或更长时间的国内度假,以弥补过去一年宅在家中的生活。与六个月前相比,大户型爱彼迎房源同样呈现大热趋势,并在 9 月 13 日这一周增加了近 2.5 倍。
爱彼迎东南亚、印度、香港地区和台湾地区总经理 Amanpreet Bajaj 表示:「随着马来西亚踏上复苏之路,我们已经看到马来西亚人正热切盼望国内旅游业的回归。我们的数据显示,在放松限制的情况下,人们的旅行热情十分高涨。我们也期待推出更多令人兴奋的举措,鼓励当地人一同 #RaikanMalaysia。爱彼迎致力于支持 12MP 战略,以振兴旅游业;推动安全、有意义和负责任的旅行,共同重建旅游市场,为马来西亚的旅游业复苏铺平道路。」
在旅游业复苏之前,爱彼迎已于近期宣布在马来西亚开通 24 小时本地化邻里支持热线,社区成员可申请与专门的马来语支持代表通话。爱彼迎还发布了全新的自愿行为守则,这套业内首创原则旨在建立适用于短期出租住宿(STRA)行业的规范做法。去年,爱彼迎推出了 5 步强化清洁流程。这是一套针对清洁和消毒工作的卫生规程,由爱彼迎与专家合作制定,并得到了马来西亚医学协会(MMA)的认可。
注:
*根据 2021 年 9 月 13 日起一周与 2021 年 8 月 16 日起一周的爱彼迎内部搜索数据对比得出。
**根据 2021 年 9 月 13 日起一周的爱彼迎内部搜索数据得出。