Nashville Spotlight: Jacque embraces Nashville's history through home sharing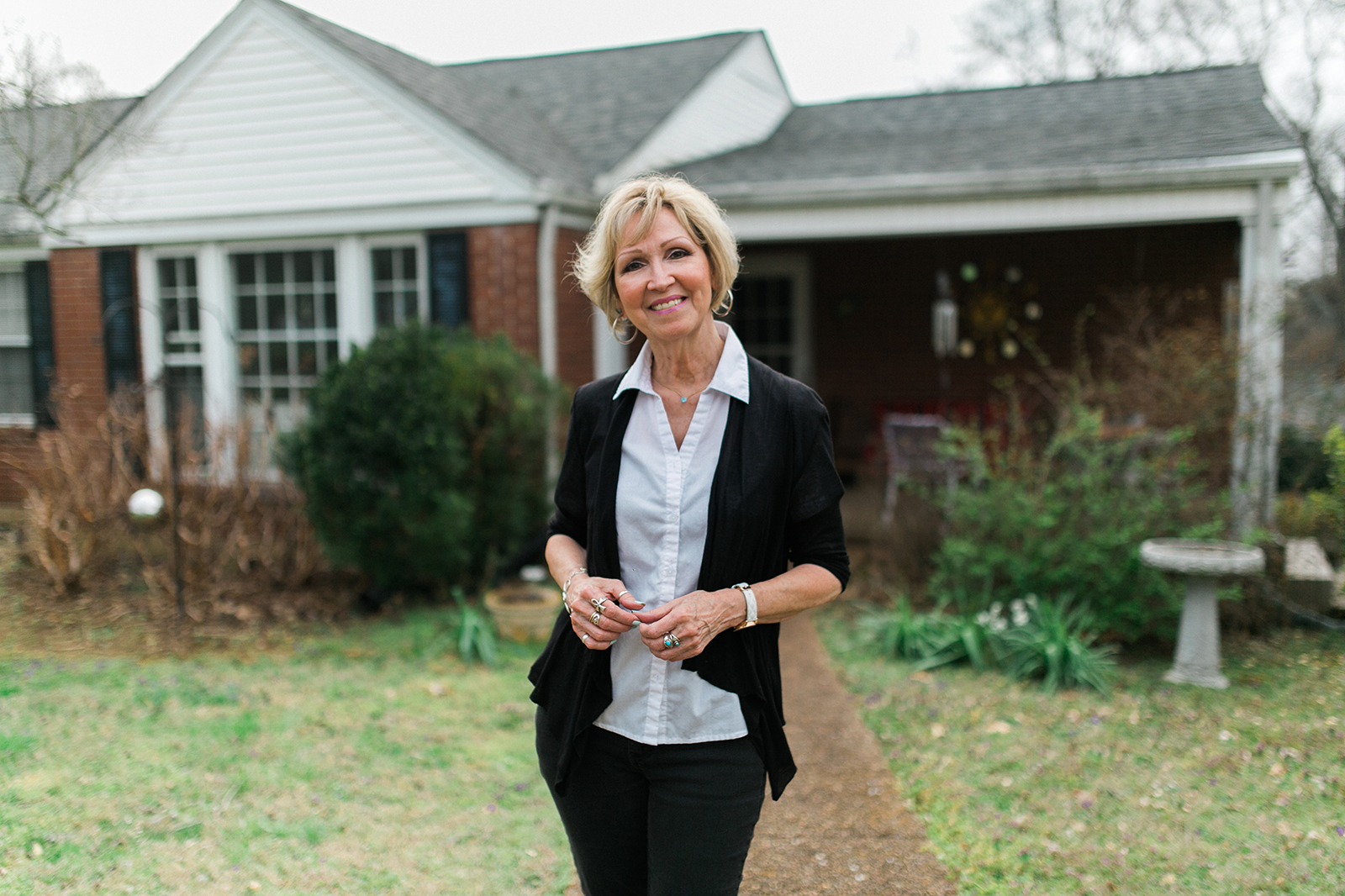 We're excited to continue the Nashville Spotlight series — a weekly highlight of stories from the local home sharing community. Nashville residents have democratized travel by turning their largest expense — their homes — into an asset to earn extra income, allowing travelers to live like locals and generate economic activity across the city.
If you want a true, authentic telling of Nashville's history, look no further than Jacque Shultz. "Born 'n raised," proclaims Jacque, when asked about her relationship with the city. "I had a big family; five brothers and a sister."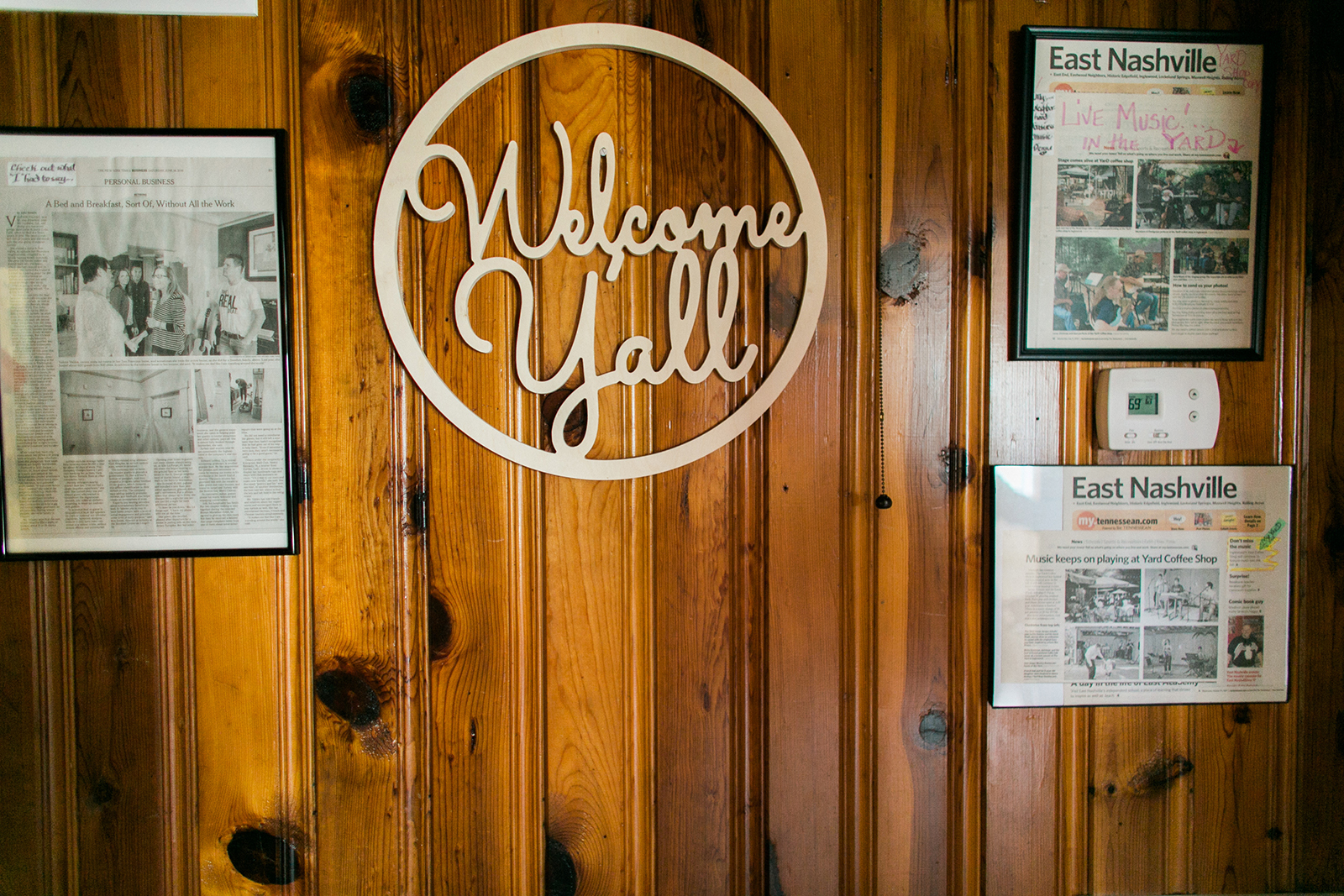 Jacque moved to Milwaukee to raise her two kids, but years later felt the calling to come back. "Home is home," she says. So she moved back to open a coffee shop, and that was when she first heard about Airbnb. "A patron of mine was talking about how she rented out a room in her home and it sounded like a terrific idea," she recalls.
"What I thought would be a little hobby has turned into something I truly love to do."
Jacque's home is set up like a duplex, with a room on the second floor, and she felt that Airbnb would be a perfect fit. "I used the extra room when family came into town," she says. "But It would be so awesome to have guests come around and stay here as well."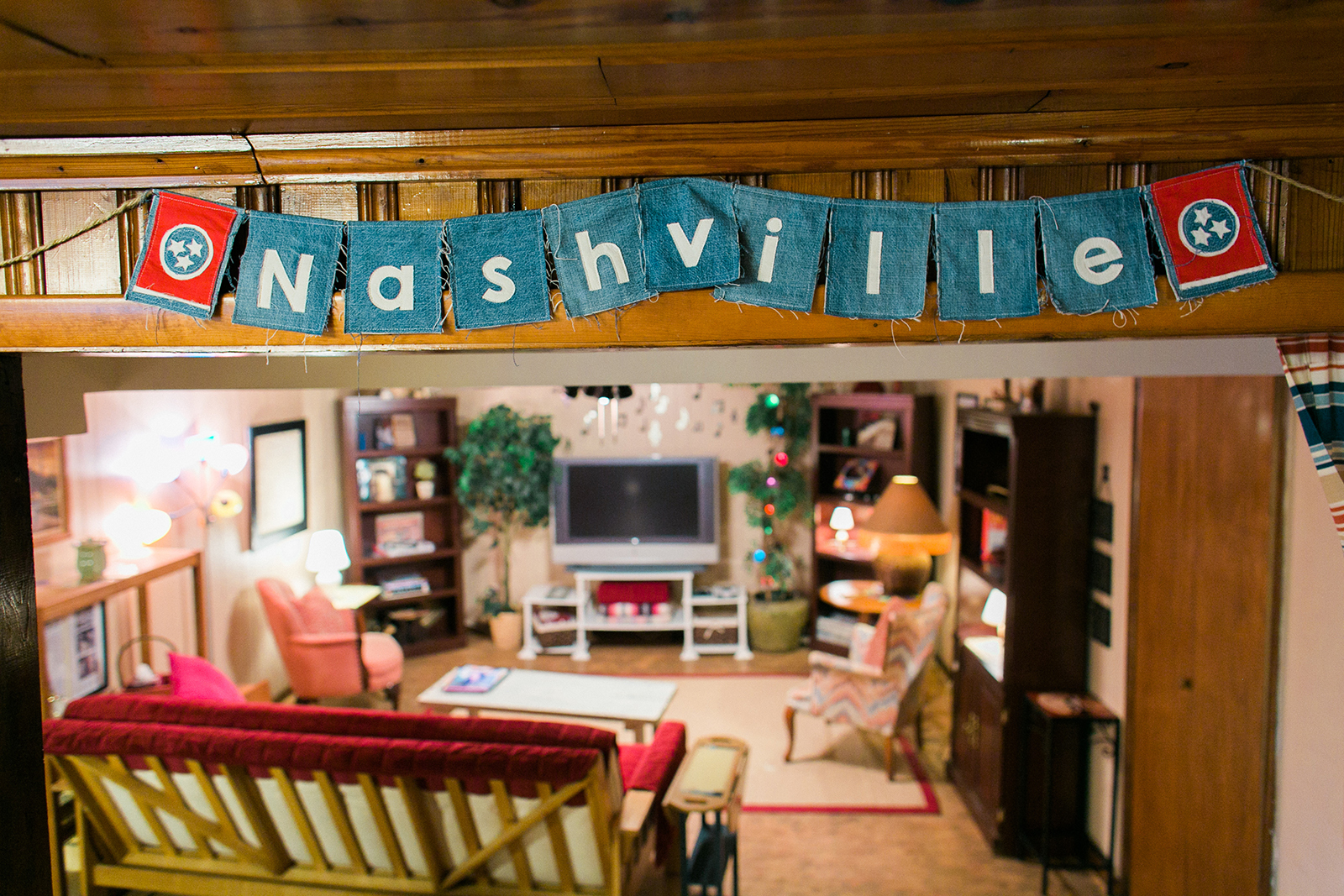 "Coming into retirement, home sharing has opened a new door for me."
Jacque set up her listing in 2013 and has loved sharing her space ever since. "This is terrific, you're opening your house and your heart to a new experience," she exclaims. "What I thought would be a little hobby has turned into something I truly love to do."
For Jacque, Airbnb came at a perfect time in her life. "Coming into retirement, home sharing has opened a new door for me," she says. "It's opened up my own history with the city."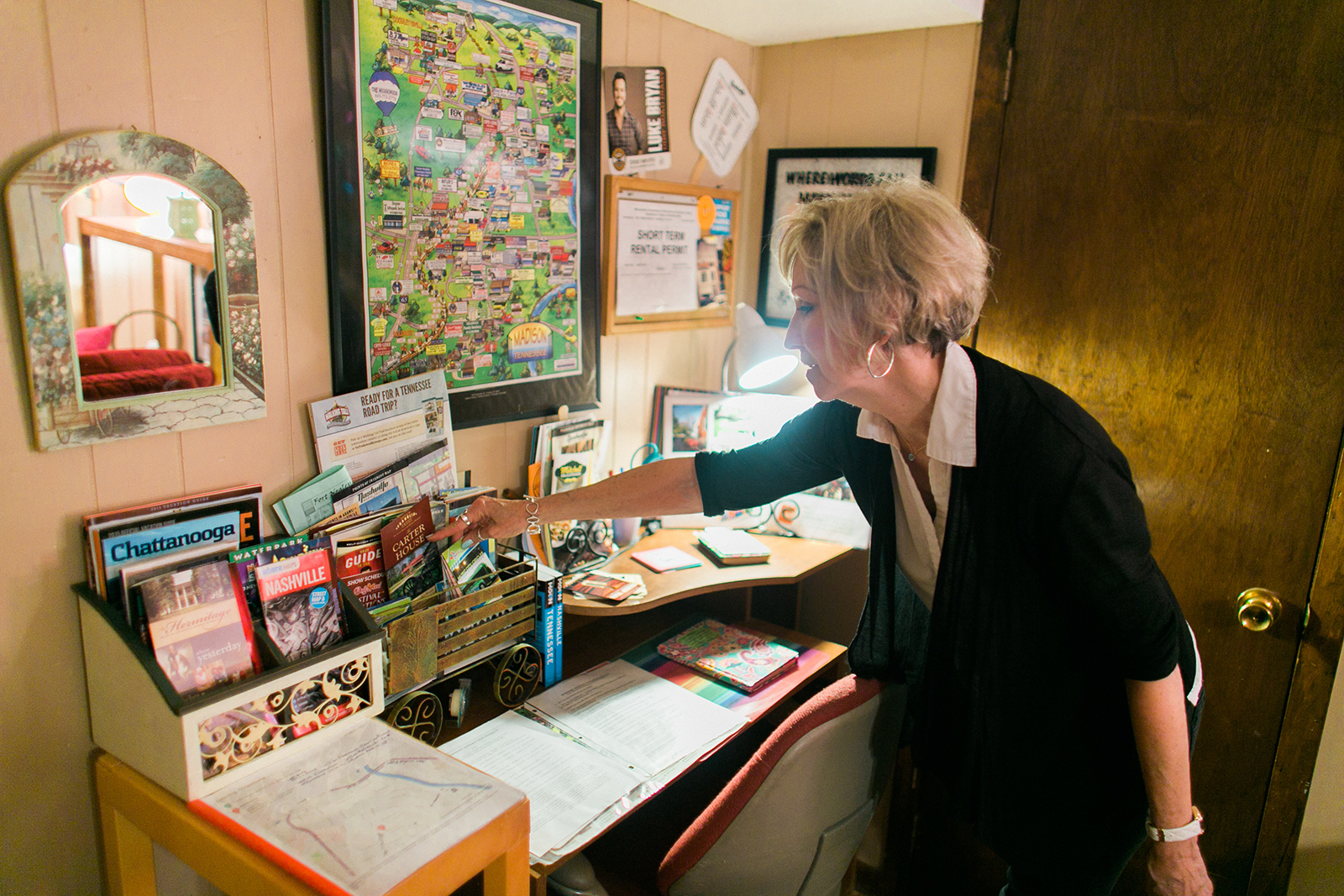 "Guests get to feel like they're connected to the city."
She loves making her guests feel like a part of the community. "Nashville is a small town, with its own unique character that I get to share," says Jacque. Her listing is filled with knick knacks, news clippings, old brochures and other touches of Nashville history. "Guests get to feel like they're connected to the city through me."
Home sharing has helped resurface Jacque's hospitality roots. "My parents worked at the #1 historic hotel in Nashville for years," says Jacque. "And I managed my business and interacted with customers at the coffee shop. Airbnb has brought everything I've done in the past together."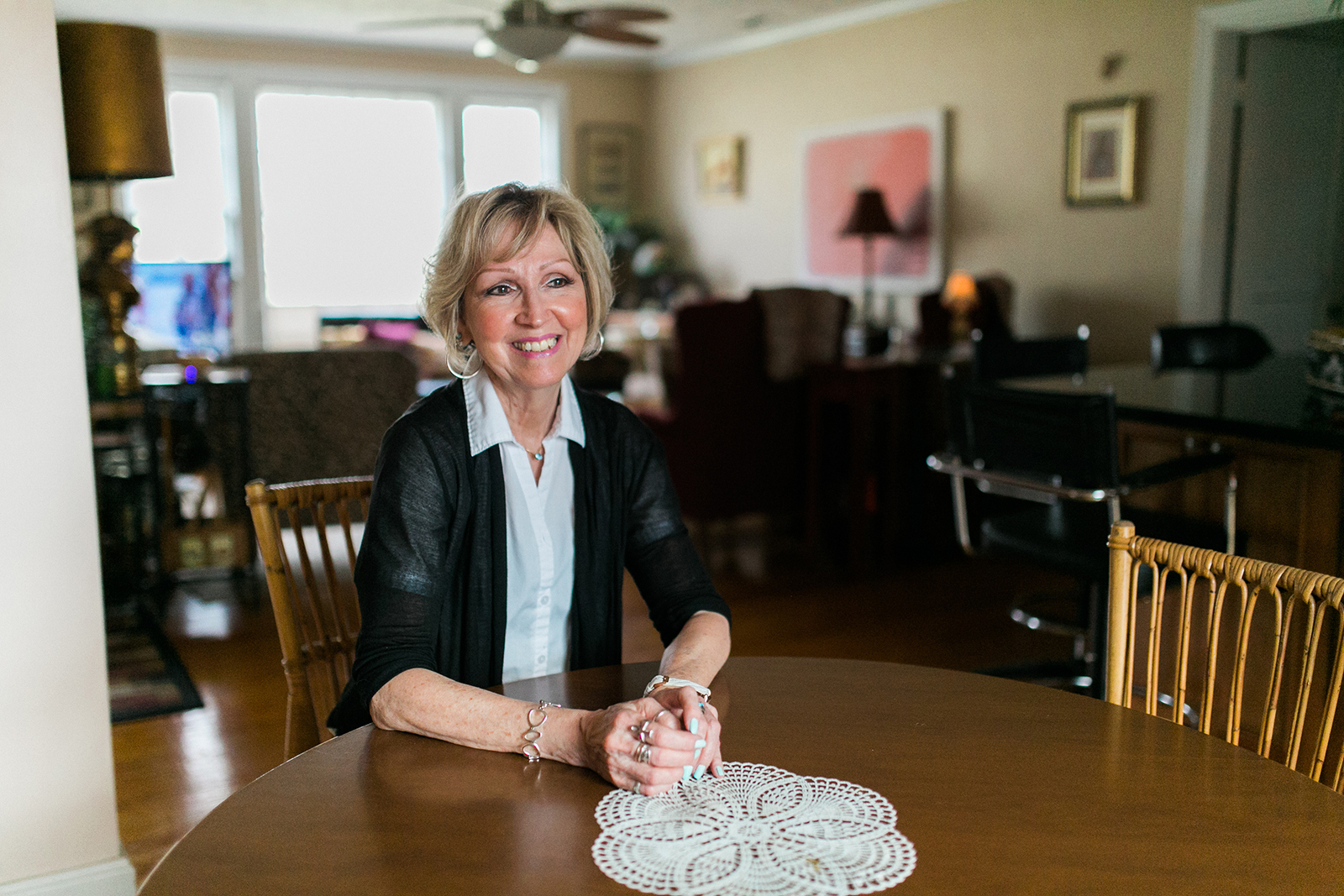 Having been a part of the Nashville home sharing community from the early stages, Jacque is aware of the current climate around short-term rentals in the city. "We need city officials to look at what is working with home sharing, as well as what can be improved," she says. "The home sharing community wants to work with the city."
"We want to share out homes in a way that betters the community."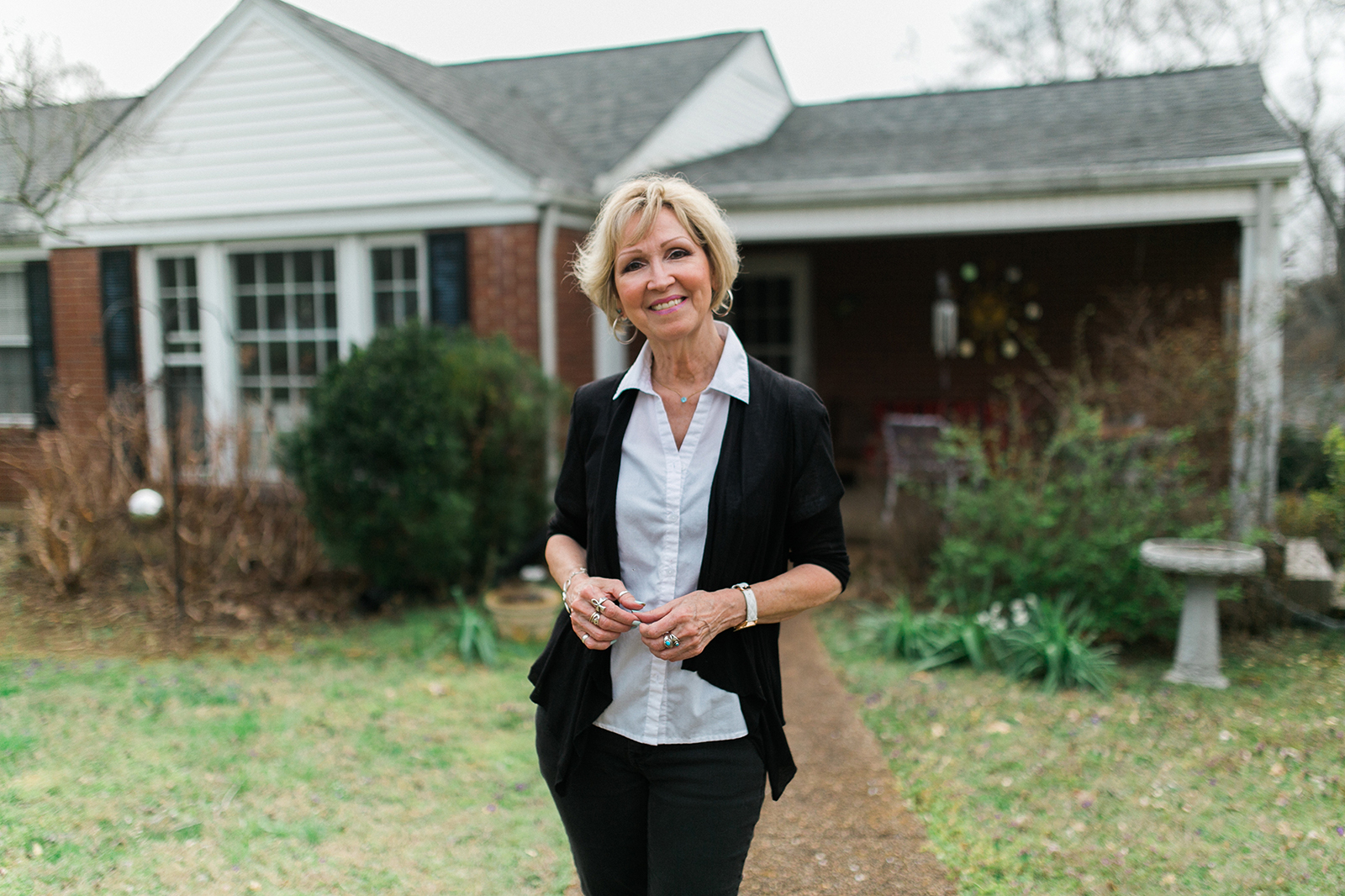 Being a key figure in the local host community, Jacque is very aware of the conversation surrounding secondary listings. "I have helped hosts set up secondary listings and know folks with guest houses," she notes. "And the hosts I know stay on top of things, and treat it like they would their own home."
She concludes with one final note for the city. "Home sharing is something people want as homeowners, and we want to do it in a way that betters the community" she says. "Don't punish the homeowners that are following the rules and want to share their homes the right way."