Eugene's coffee shop story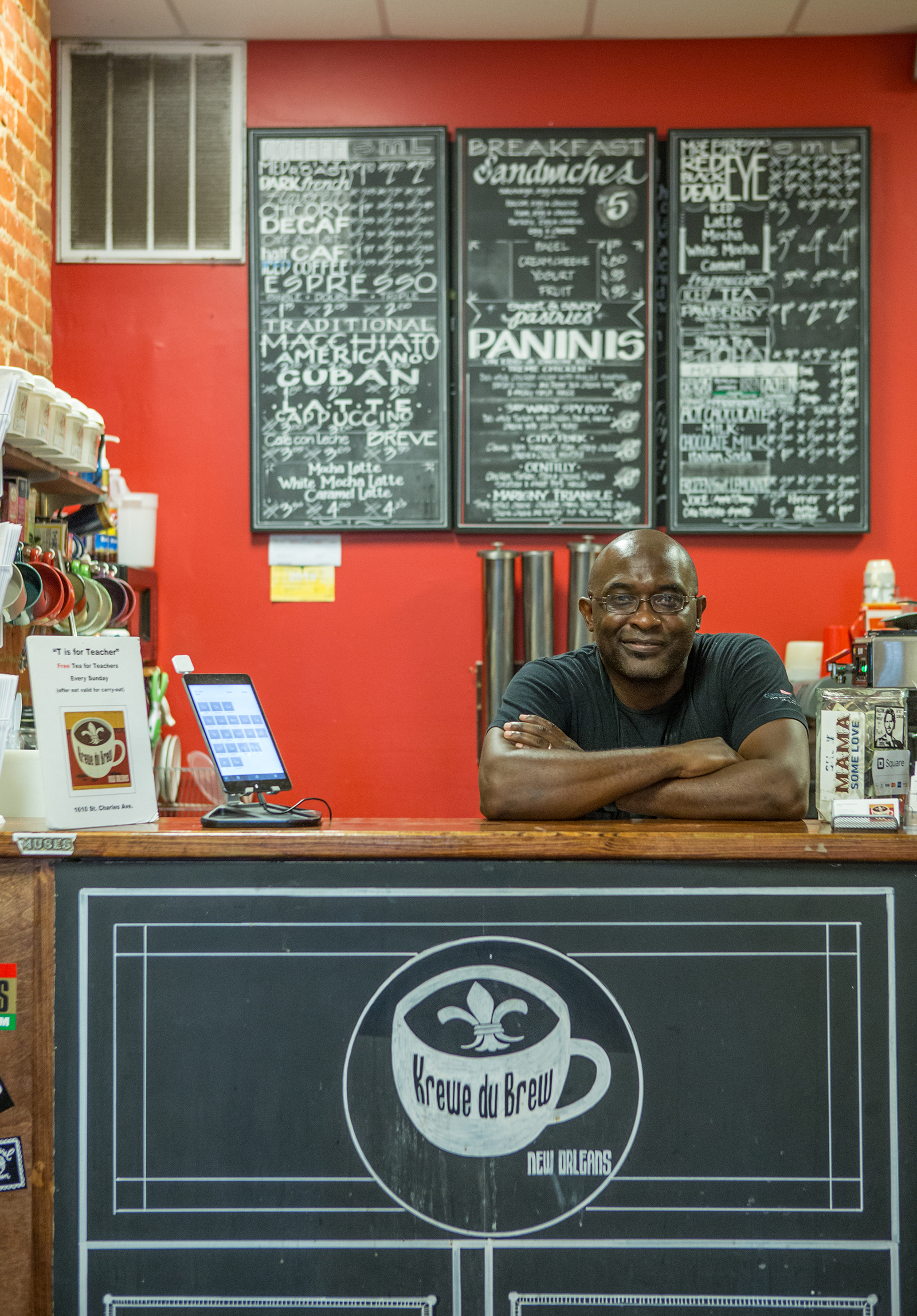 We're excited to continue the New Orleans summer series with a story from a local small business owner. The home sharing community in New Orleans has democratized travel and facilitated a more authentic experience. This allows travelers to live like locals and brings economic gains to hosts—as well as to businesses that haven't always benefited from tourism and hospitality.
Sit down at Krewe du Brew in the Lower Garden district of New Orleans for a freshly-made espresso (with white chocolate) or steamed scrambled eggs in the tiny shop — nestled between a gym and a sushi place — and you'll find a "Cheers"-like atmosphere, with patrons discussing music, exchanging photos of kids (and grandkids), or locked in serious debate over who would win in a battle between Batman and Superman.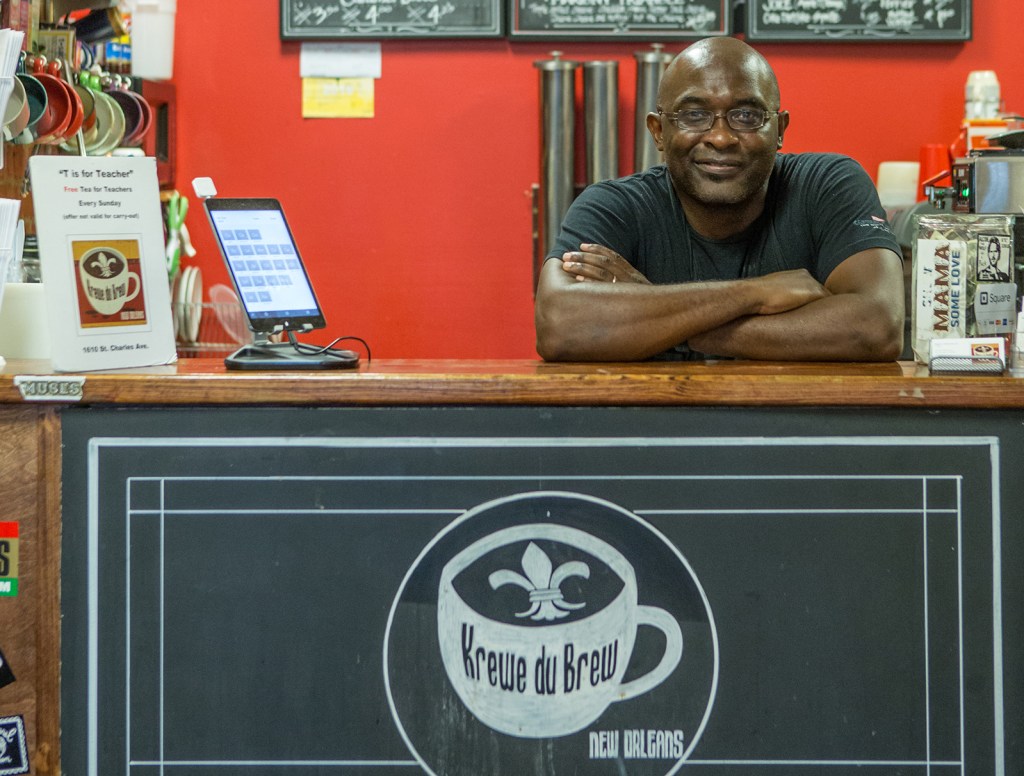 This is exactly the type of atmosphere owner and founder Eugene Anderson envisioned when he opened the cafe. "When I meet people, I'm not meeting them as some tourist or a customer. I'm meeting them for the first time as a friend," he says. "We're an established neighborhood spot, and consider ourselves a quasi-concierge of the city."
Krewe du Brew is one of the most highly-recommended local businesses by NOLA Airbnb hosts. "It's great that they recommend me, but it's doubly important," he says. "Having a recommendation from an Airbnb host means they're putting their reputation on the line, so I have to live up to that. If the customer has a bad time, it reflects on the host. So If they feel confident recommending this little spot, I'm very grateful."
Eugene opened Krewe du Brew with his wife Adrian in 2012, and almost immediately became a go-to spot for locals and travelers. "We get a lot of out-of-towners," Eugene says, decked out in his Captain America t-shirt and black apron. "They're not looking for the traditional experience; they want the authentic stuff." His "regulars" are a mish mash of working class folks, politicians, college students, parents, grandparents, musicians, and everything in-between. "It's cool to get such a diverse cross section of the city," he says.
Eugene doesn't just provide coffee, breakfast sandwiches and good conversation, though. "We try to be community oriented," he says. "We let community groups hold meetings here after hours, and we have 'Free Tea for Teachers' on Sundays. Krewe du Brew is also lined wall-to-wall with original artwork produced by local artists. "We like to give wall space to artists who may not normally have it, and it's been successful — we've had many pieces sell right off the wall," Eugene notes.
"Airbnb brings in customers we wouldn't normally get," he says. "Airbnb gives you a closer connection to the place you're staying and to the people who live here."
So who would win in a fight between The Man of Steel and The Dark Knight? "[Laugh] Man, I'm an old comic book head," Eugene chuckles. "Superman. It's science."