New Orleans host Connie welcomes visitors from around the world
Key Takeaways
A recent poll across New Orleans found that nearly 60 percent of Hosts said that the money they earn by renting out space on Airbnb helps them cover the rising costs of living
Key Takeaways
A recent poll across New Orleans found that nearly 60 percent of Hosts said that the money they earn by renting out space on Airbnb helps them cover the rising costs of living
Fifteen years ago, Connie and her husband purchased their home and began restoring it back to its original 1815 charm. They converted the property back to its original two unit layout, creating a place for Connie's brother to stay when in town. The couple lives in one unit of the house, and use Airbnb to share the smaller apartment next door with travelers from around the world when her brother is not visiting.
"This whole little apartment was actually prepared for my brother. He has special needs and he has a caretaker, so this little 320 square foot apartment was never designed for a long-term renter."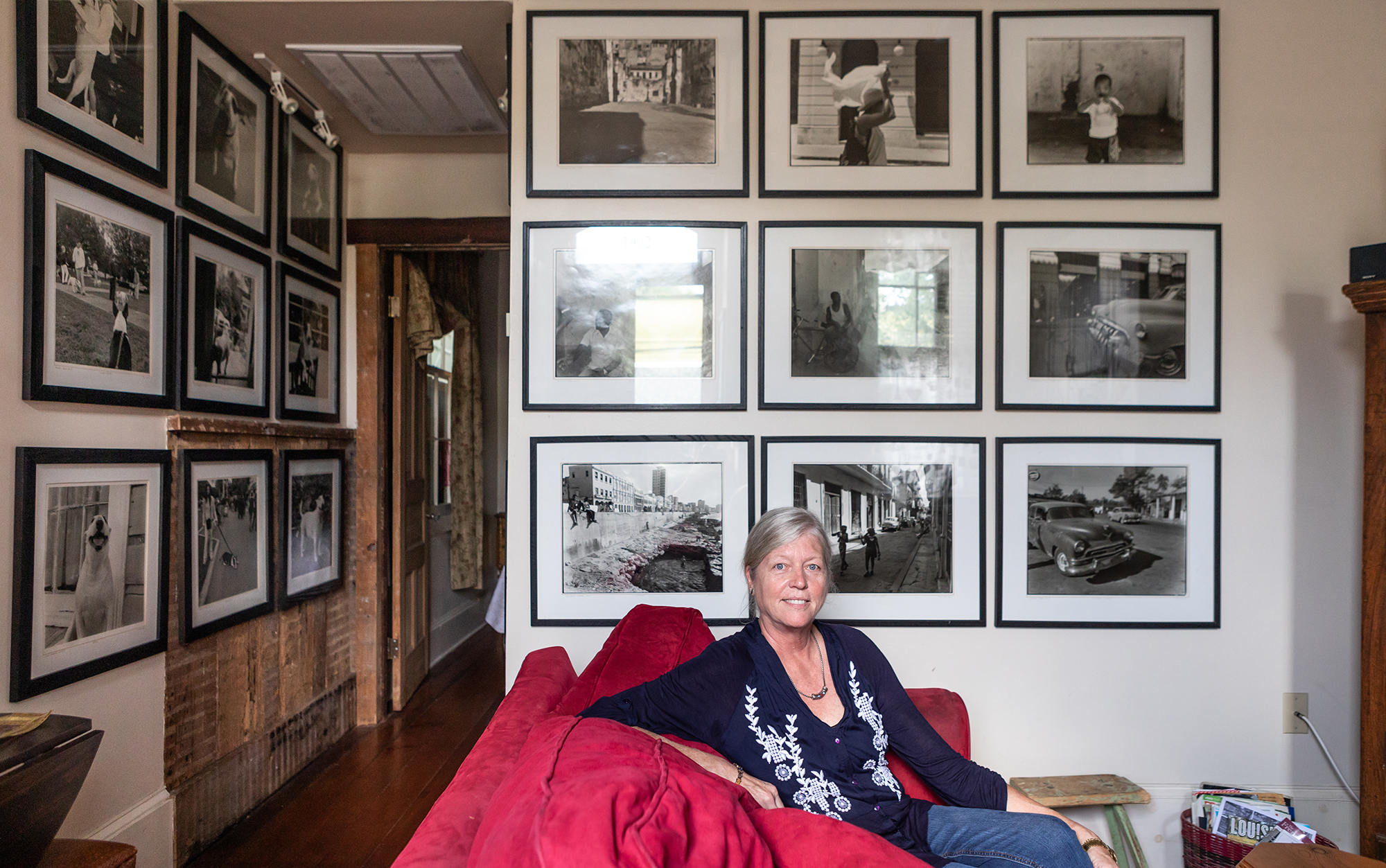 Connie and her husband have been sharing their space with guests for years, even before they learned about Airbnb. As long time New Orleans residents, Connie and her husband own and operate a local granite company as their main source of income, but rely on what they earn as hosts to pay utility bills, property taxes and insurance. The flexibility of a short-term rental allows Connie's brother to visit and because of the small kitchen and basic amenities, wouldn't otherwise be used as a long-term rental. "It's meant for someone to come here for a few days a week," says Connie.
In addition to income that helps pay the bills, Connie enjoys the interaction she has with her visitors.
"They come back, we'll sit on this stoop and we'll talk. We've become friends with several of our guests."
What's more, guests love to stay at Connie's house because of the close proximity to so many iconic destinations around New Orleans. Near Frenchmen Street and in close walking or biking distance to music, food and nightlife, Connie's place is also perfectly situated just two blocks from a new streetcar stop to access the whole city. "We have a lot of international travelers….guests from England, France, South Africa, Venezuela, Honduras, Brazil."
Connie loves to share the historic character of her neighborhood with travelers. "I have four single spaced typed pages of recommendations and two single spaced pages just of restaurants [in my guidebook]," Connie says. "And I add a little comment whether I've been there."
"We want our guests to have a good experience."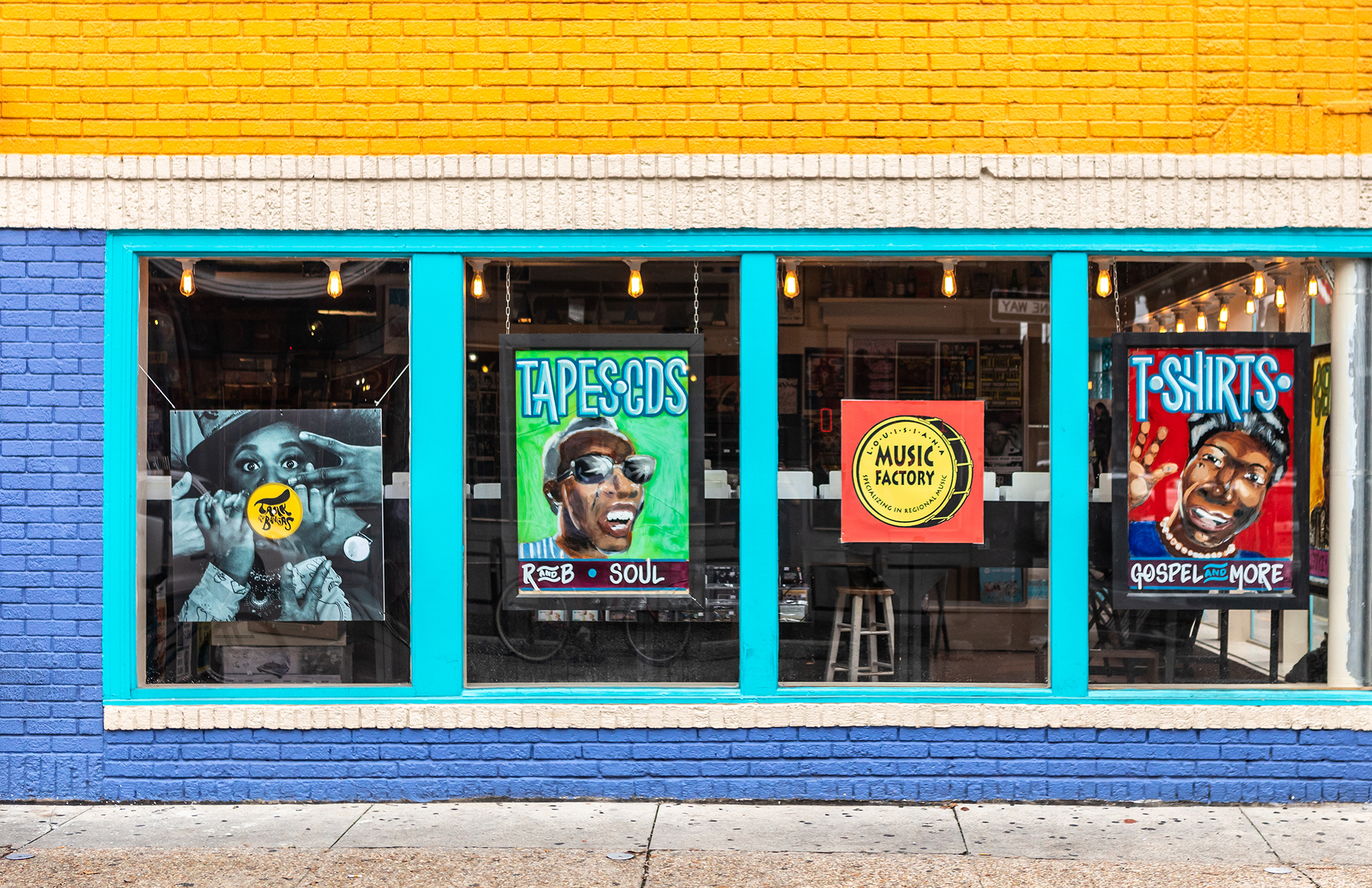 In addition to making sure her guests have a good time, Connie enjoys being able to give work to friends who help clean the property between visitors and takes pride in being able to pay a decent wage. "When people work for me, they make a minimum of $25 per hour," she added.
In addition to providing Connie's family with extra income and allowing her to help others earn a living by cleaning and keeping up the property, her Airbnb also helps long-term residents in a property Connie owns next door.
Connie says the income from the short-term rental helps keep the rent of three long-term tenants steady, rather than having to raise it, and pays for the insurance and property tax at both locations. When considering what a ban on whole home short-term rentals would mean, Connie says, "I'd probably have to [raise] rent two or three hundred dollars a month."
"This apartment isn't meant for a long-term tenant, so I guess it would just sit and gather dust."
A permanent ban on whole home rentals would also mean Connie would have to stop hosting guests in her apartment. As Connie considers what potential restrictions could mean for the future of short-term rentals in New Orleans, she hopes a reasonable balance can be struck. "Let's open up the city to its own residents – let's get a handle on some type of in between policy," she says.
Hosts in New Orleans:
Hosts in New Orleans collectively earned nearly $114 million in 2021, with a typical individual earning over $16,5001.
58% of Hosts surveyed in New Orleans said that the money they earn by renting out space on Airbnb helps them cover the rising costs of living2.
46% of Hosts surveyed in New Orleans said that the money they've earned by renting out space on Airbnb helped them stay in their home. And 31% of Hosts surveyed in New Orleans said that renting out space on Airbnb has helped them avoid eviction or foreclosure.
39% of their spending in the city occurred in the neighborhood they stayed in3.
40% said that saving money on their accommodations by staying at an Airbnb listing allowed them to spend more on other goods or services in New Orleans