Nancy's Airbnb Story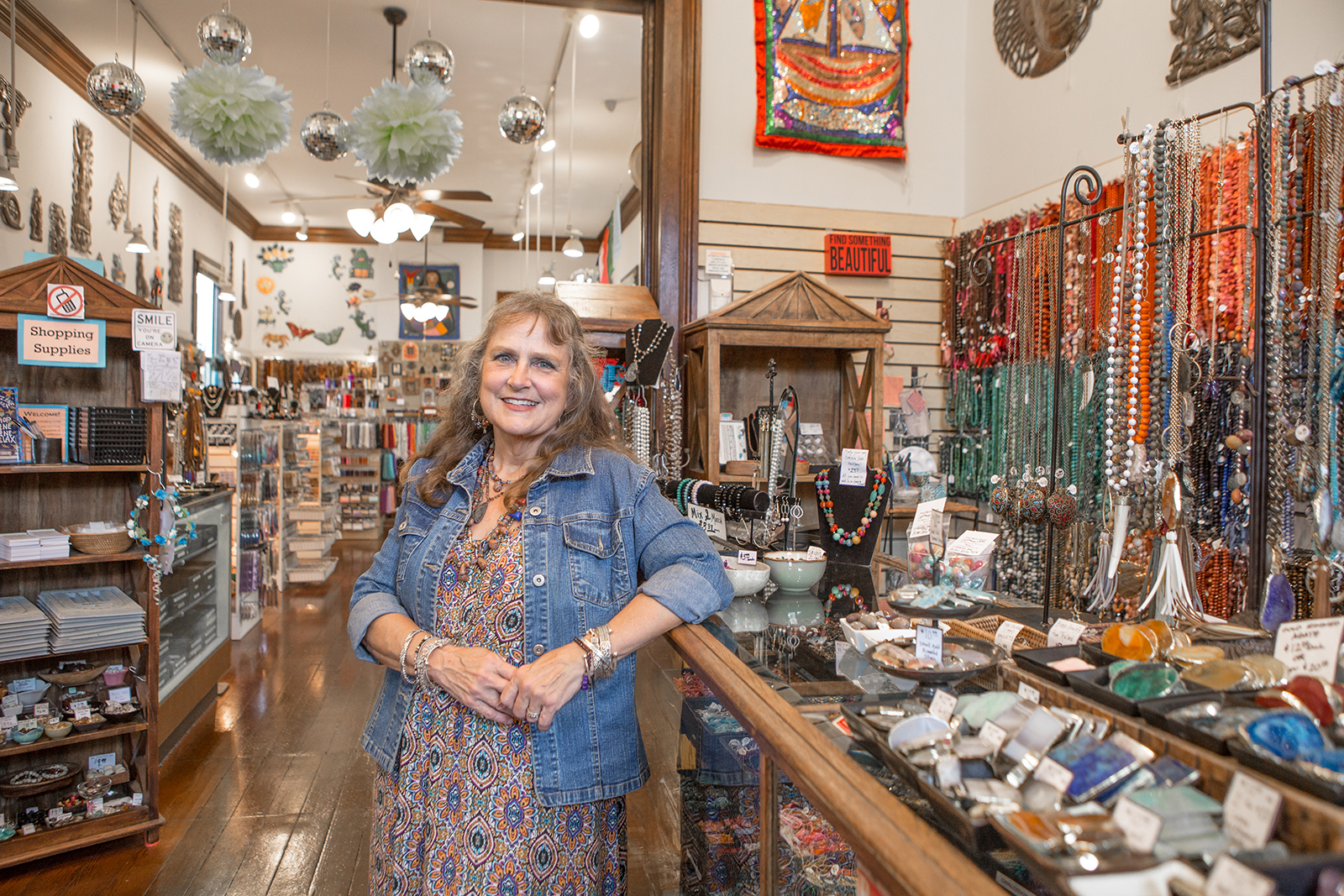 We're excited to continue the New Orleans summer series with a story from a host who is also a local business owner. The home sharing community in New Orleans has democratized travel and facilitated a more authentic experience. This allows travelers to live like locals and brings economic gains to hosts—as well as to businesses that haven't always benefited from tourism and hospitality.
If you happen to stroll by Exposition Boulevard on a humid summer morning, you may hear Nancy Campbell's colorful, hand-crafted beaded necklace dangling around her neck as she lovingly wipes down her glass-top patio table in preparation for new guests.
Nancy, 66, is an Airbnb host and owner of The Bead Shop. She is a 43-year resident of the University district of Uptown New Orleans, and down the street from Tulane and Loyola Universities. "Many of my guests are parents visiting their kids in college," she says. "I bring in all types of people, and introduce them to the nature, architecture and drippy southern-ness of New Orleans."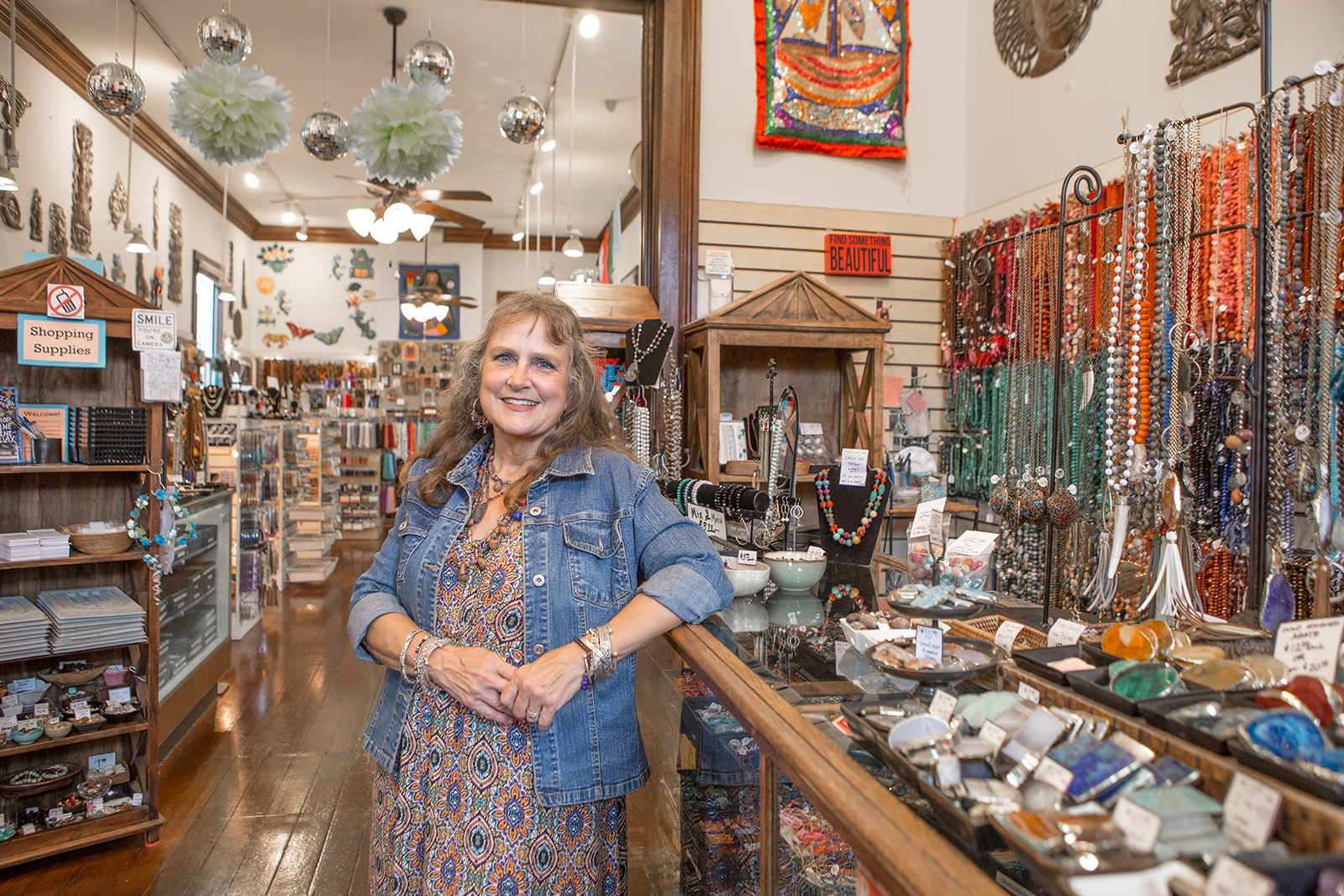 Home sharing helps provide flexibility for her and her husband. "Airbnb is something we can continue to do while retired," says Nancy. "It means a lot to me to be able to stay home with my grandchild more, and not have to work full time."
Nancy shares a courtyard with a "cute little craftsman" home that she has always adored. "This place is a staple in the community," she says. "We were lucky enough to buy it from our neighbor. We were worried it'd be torn down." Her husband, a carpenter, spent five years restoring it to its original glory. "This is our baby."
"We care for our listing so much that our guests care for it as well," she says. "I want my guests to feel like not a single thing is missing — to not want for anything."
Across the street sits a park dominated by a centuries-old oak tree, affectionately known as the "Tree of Life." "My guests love to sit on the porch and take in the incredible vista of the park," says Nancy. "I've had friends and neighbors stay here. It's been great to get validation from around the community about my home, and about home sharing."
Mrs. Campbell has worked on nearby Magazine St. for 24 years at her local business, The Bead Shop, and recommends her guests visit the "quirky mom-and-pop bars, restaurants, coffee shops, and antique stores" that line the busy boulevard. "My guests delve deeper into the city, so we see them on Magazine Street more, we see them in our shops more, and we like that," she says.
The Bead Shop is a bright little boutique bursting with character. It's a "Kaleidoscope of color," chimes Nancy. "We have a huge variety of beads from all over. I'm always surprised by the diversity of the patrons, young and old, that come to our shop. Mardi Gras Indians come in to make new costumes every year. We're very proud of that."
Nancy has started passing the primary duties of the business onto her daughter as she preps for the next stage of her life. "My husband and I are knocking on retirement's door and diligently saving, but our IRA and 401(k) aren't cutting it," she says. "Airbnb is supplementing not just our income, but our retirement savings."